Tips on Choosing the Right Fashion Earrings For Your Summer Outfits
Your fashion accessories will definitely make or break your outfits! You may have hard time for picking up the right earrings, then read the folllowing fashion tips and choose the best fit fashion earrings to have a wonderful summer!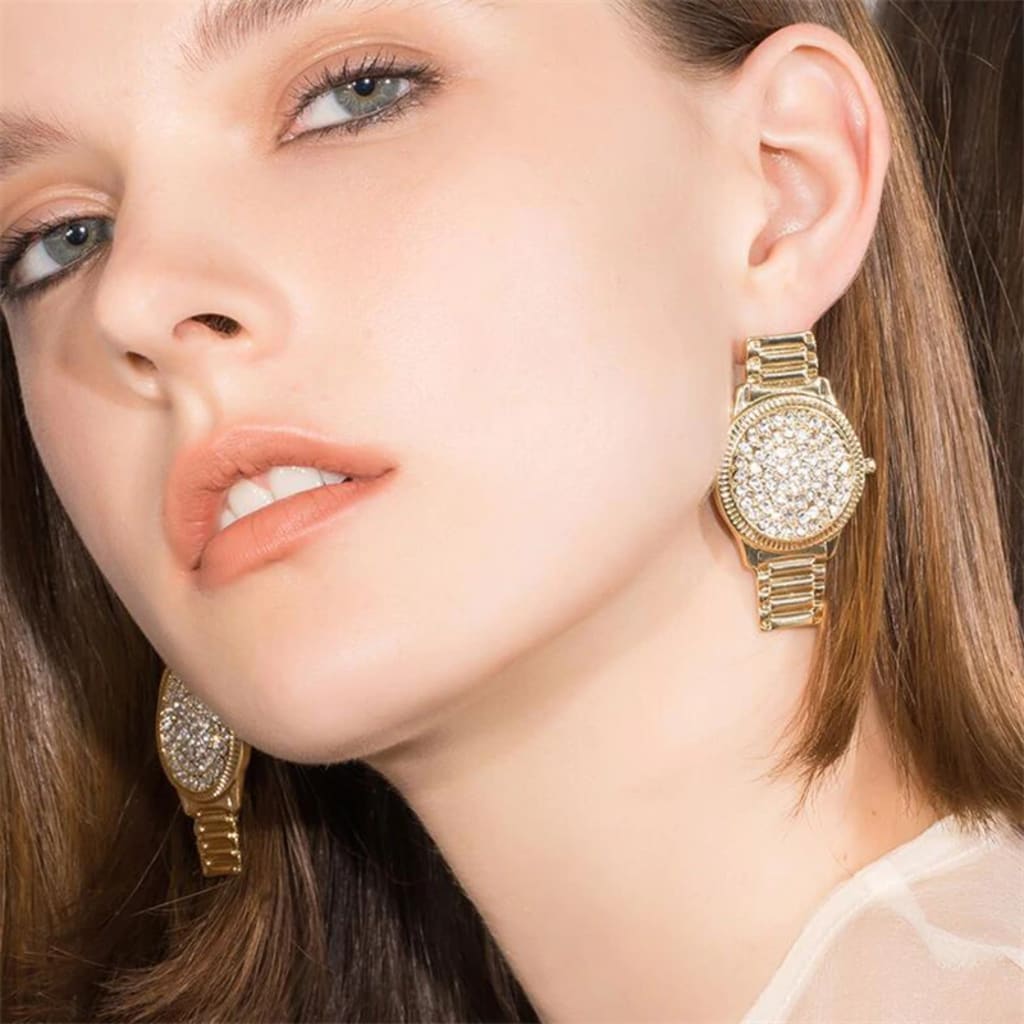 High Fashion Earrings for Summer
Now that it's summer, you can finally break out all the cute, freeing outfits that you've been keeping. Say goodbye to bulky and layered outfits because it's truly the season of endless possibilities when it comes to your OOTDs.
But, we've all probably gone through the same frustration of spending hours choosing the right outfit to wear only to find out that you don't have the right bling to go with it. Or probably, that cute little jewelry number that you bought doesn't really do wonders to your style.
When it comes to earrings, there's really that seesaw of finding a cute one versus finding an earring that won't rip your hair out or get in the way of your daily activities under the sun.
So how do you find the right earring to compliment basically every single summer outfit that you have? Here are some tips on choosing the perfect summer earring for you:
1. Know your silhouette
Before you update your summer earring collection, you gotta make sure that the earrings will match your face shape and bone structure.
Most people would dismiss the power of choosing the right earring, but they can literally make your appearance look different It can make you appear short or long, or wide or thin depending on how you mix things up.
The general rule is to not get an earring that has a similar shape to your face because it will over-emphasize your features in the wrong way. At the same time, you would also want to match the size of your earrings to your physique.
2. Match it up with your summer plans!
Going to the beach? Why not wear a pair of sea-inspired earrings like a dangly oversized shell or an anchor earring charm? If you're hitting up a week-long music festival, why not match a pair of feathered earrings to go with your boho outfit?
Matching your earrings to your summer plans is definitely a great way to set your outfit's tone. Plus, an abalone shell and a pearl earring can be a major differentiator when it comes to a casual day at the beach or a formal beach dinner.
Just like any of your outfits, your earrings shouldn't be an afterthought. So the next time you plan for your summer OOTDs, include your jewelry and accessories.
3. Be bold with colors
It's summer so definitely don't be shy with colors!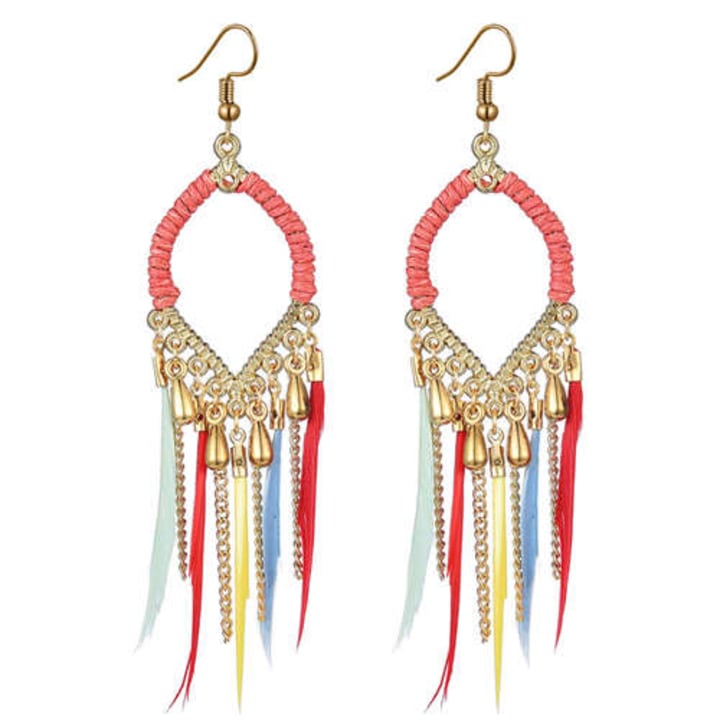 Sure, a classic gold or silver earring ensemble is the easiest pairing you'll ever make but there's no harm in experimenting with your jewelry. Summer is such a fun season and to really get that vibe, grab an earring that's eye-catching and makes your outfit pop.
Get an earring that reflects your surroundings. If you're spending a day at the beach, go for turquoise or amethyst and match it up with your bikini. Spending an afternoon watching the sunset? Choose an earring with orange and red hues to accentuate the mood.
4. Go crazy with your earrings design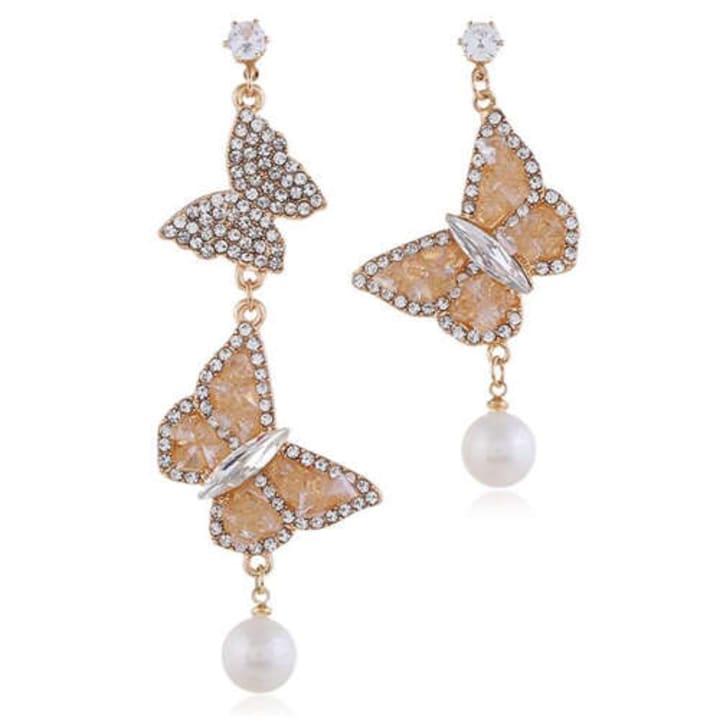 It's 2020. Fashion is much braver and bolder. If there's any time that's perfect for you to experiment on your style, this is the year to do it!
So if you've been sticking to mostly to studs or drop earrings, take advantage of the summer season and explore other crazy earring designs and patterns. You can opt for earrings with beaded styles or hanging chains to give a dainty or rough edge to your outfit.
If you don't like the idea of wearing exaggerated earring pendants, you still have a lot of choices with minimalist designs from your local wholesale earrings boutiques. Choose a funky-looking earring caricature of a sea animal or stack things up if you have multiple ear piercings.
Don't feel the need to even match your earrings! Recently, there's a rise in mismatched earrings and honestly, we're all living for it. You can make it a subtle one like wearing different studs for each ear or go crazy with wearing a big hoop on one ear and a well-sized pearl earring on the other.
Wearing mismatched earrings go great on summer outfits like maxi dresses and flowy rompers. Plus, you can put your hair up to keep yourself sweat-free and show off your amazing accessories. It's definitely a win-win situation.
5. Ride the summer fashion trend
If you love accessorizing and dressing up, you'll definitely want to know what the current trends of fashion are. So this summer, we're all about making things colorful and fun!
Which means there's no space for shyness. Get out there and get the most fun pair of earrings that will suit you for your next beach party or poolside picnic. Here are some of the summer trend staples when it comes to your earrings:
• Floral earrings. Obviously, we love anything floral, especially during the summer. A great pair of flower stud earrings will definitely bring that energetic and outdoorsy vibe you'll want with you.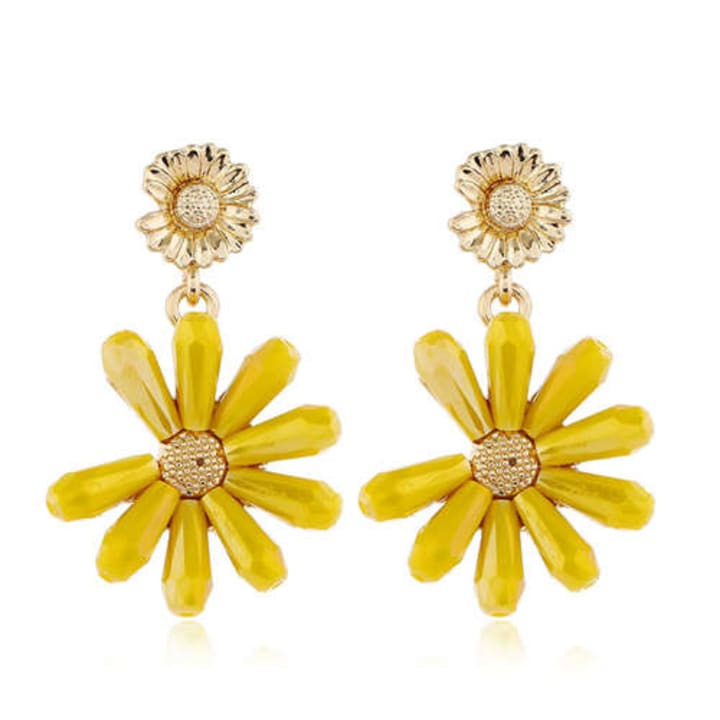 • Tassels. This kind of earrings definitely screams a sunny day out at the beach. It's colorful, fun, and incredibly extra. Match it up to your favorite maxi summer dress and you'll be good to go!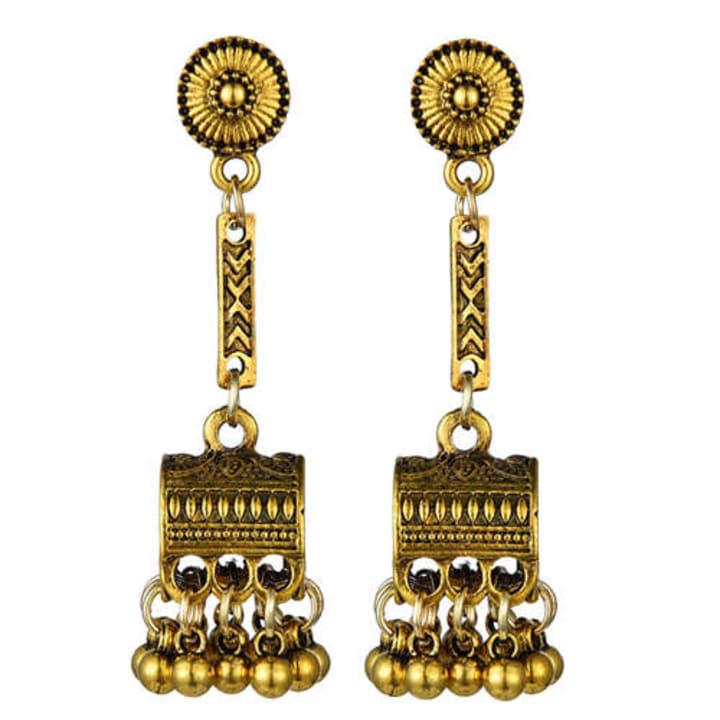 • Feathers. Tap into your boho style and get yourself a pair of feather earrings. It's a perfect tropical accompaniment to your summer outfits so it's no wonder why these earrings are everywhere during summer festivals and tropical vacations. From the classic gold and black feather combinations to the rainbow ones, you'll never go wrong with feather earrings.
• Seashell. Sometimes, pearl earrings can be too heavy for a nice summer outfit so the next great option we have is seashell earrings. They're absolutely charming and versatile. It doesn't matter if you're going for a subtle, classy look or an over-the-top one, there's always a seashell earring that will go with it.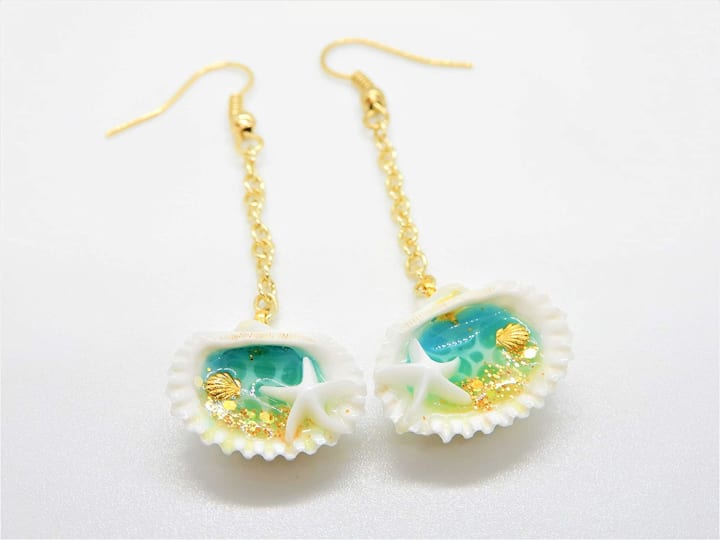 5. Get an earring that matches your personality
All these rules are just something to keep in mind of but the most important one is to definitely get a pair that matches your personality!
Don't force yourself to trends and other must-have things if that's not your cup of tea. The perfect summer earring for you is definitely the pair that will make you look and feel good about yourself.