Thula victorious gets a cosmopolitan cover magazine
South African model and ex girlfriend of Steve lekoelea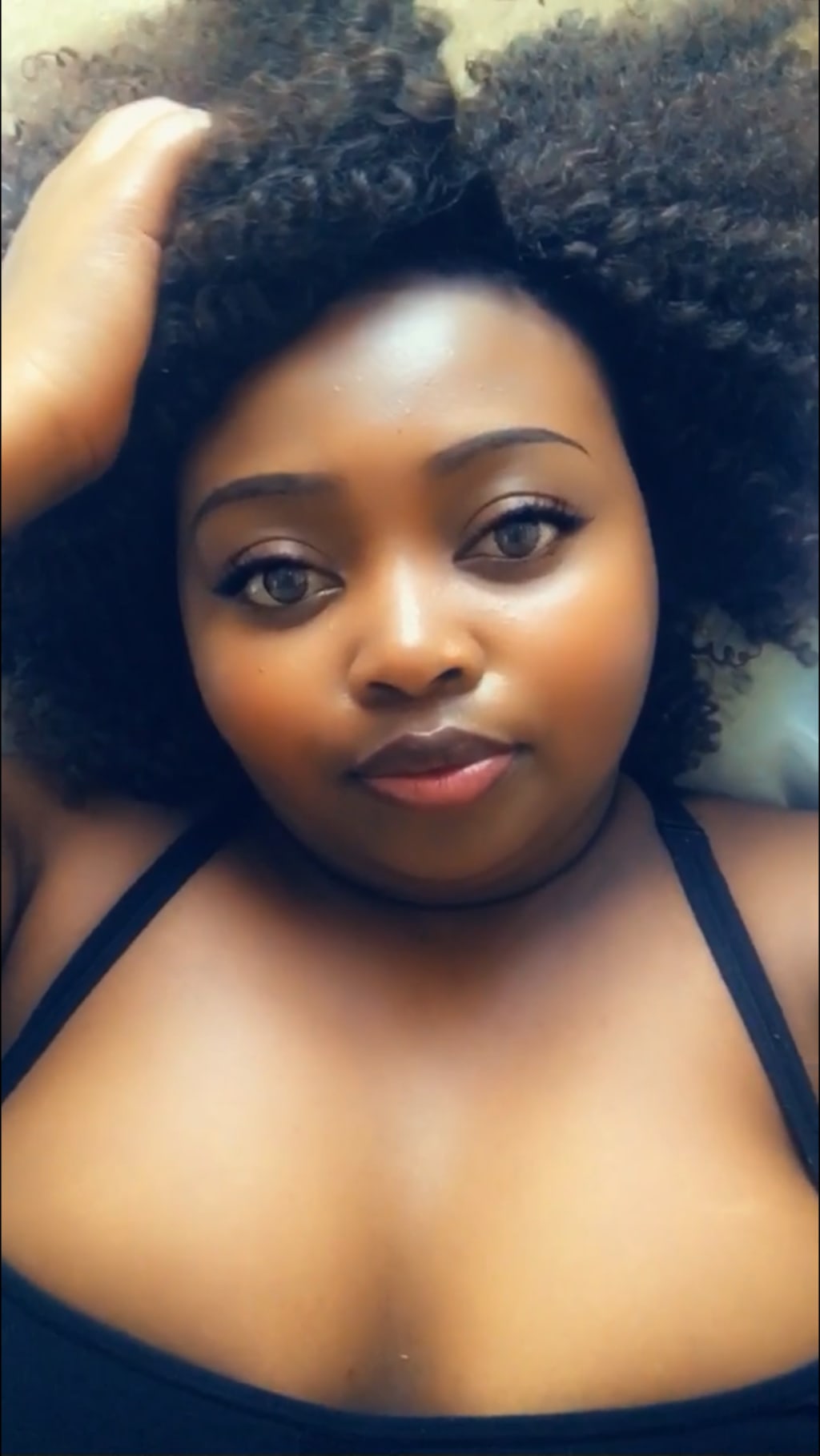 Yardley london photo shoot
please continue to make us proud
Nokuthula Victoria makhubu is the last child in her family and has a child with a Nigerian man unknown
thula victorious is a South African super model and beauty queen who is well known for her natural glowing skin and sensational skin. She is also a motivational Speaker for young single mothers as she is also a young single mother of one even thou her relationship with a Nigerian singer is no more she has said that she and the father of her child are "cool" not in a relationship but raising a child together.
Thula victorious was born in Vereeniging in a small town [1]In south of Johannesburg South Africa she was always picked by other girls who thought she was ugly simply because she had big eyes Thula victorious went to school in setjhaba sohle secondary school and studied at sedibeng college where she won miss sedibeng beauty contest She started [2]modeling at a young age for fashion clothes and wining almost every beauty contest
Career[edit | edit source]
she studied business study in sedibeng college where she was noticed by move magazine [3] she was a sensation and people started noticing her as she didn't follow her career in the business world she became the 24th beautiful woman in the world and South African beautiful natural girl
Thula victorious who was born as Nokuthula Victoria makhubu started her modeling in primary school where she won the school contest twice she became the beautiful and the youngest beautiful and brave woman she was set to go model for Victoria secret line but her parents did not approve of her modeling half naked. She continued to model for other fashion brands and Truworths and. Identity
she is best friends with British model Naomi champbell She was supposed to model for her in the United States but her parents did not approve of her modeling half naked so she switched to fashion modeling industry and models for her older sisters expensive clothing line khubilion.
she was also featured in a fitness magazine where she was trying to loose weight so that she gets back in shape and fashion modeling industry.
she made it clear to the press that the main reason she was on the low was the fact that she was raising her daughter. She stated that she is indeed a motivational speaker for single mothers as she is also a young single mother although the father of her daughter is still in the picture they are not romantically involved in a relationship
Thula is an expensive taste kinda girl who is always wearing designer clothes and expensive labels she has said that her greatest regret was to shutting her family out for friends.
An amazing accomplishment for model and beauty queen Nokuthula Victoria makhubu to be featured in the cosmopolitan magazine and seventeen magazine at once
well they did say that dynamite comes in small packages
a successful model and beauty queen Thula was born in Johannesburg south in a small town called Vereeniging she is the last daughter of Elizabeth and Daniel makhubu, she is friends with a lot of elite and upscale models and politicians
hope everyone is safe and sound.
Here is another shot. I designed a trending Mobile Application for finding a hair stylist. It shows payment, history also experience, and location of the hairstylist. You can choose hairstylist of your choice. I used some decent colours to make it different and unique but keep the design simple and minimal. It can also help you find different options in exploring and improving your skills
I hope you will like this. Press L to like and write your comment to give your feedback.
Stay tuned for more shots.
Thanks for watching
Stay tuned to many more and many many tips from Thula victorious
models and influencers
Thula victorious is a South African model and beauty queen who won more than 4 beauty related contests she is the main celebrity in mzansi we focus on her beauty and glamorous lifestyle she has her own style and fashion sense she's beauty
Receive stories by Mzansi insider in

your feed