THESE ARE YOUR MUST-HAVES FOR SPRING 2020
Even though we are isolated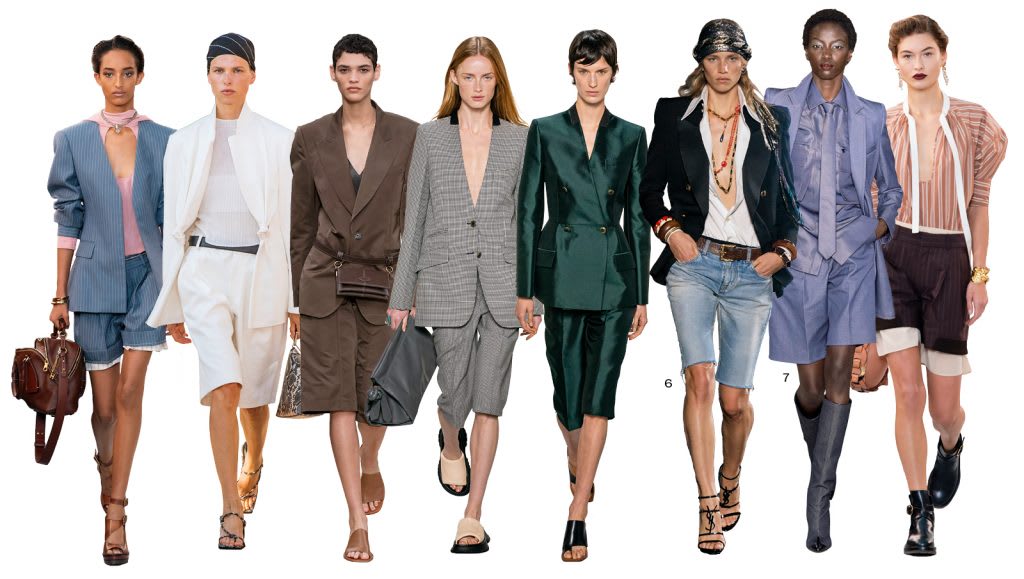 Let's leave behind for one second the health issue that the human society is facing and let's cheer up with some fashion inspiration. For this Spring/Summer season 2020 many designers had similar proposals in their fashion shows such as Chanel, Salvatore Ferragamo, Oscar de la Renta, Dior, Fendi, just to mention a few.
If we analyze a little bit of the trends for this season, we can appreciate that there's a huge influence of the late 1980's style; from the bermuda shorts to the relaxed and sharp silhouettes.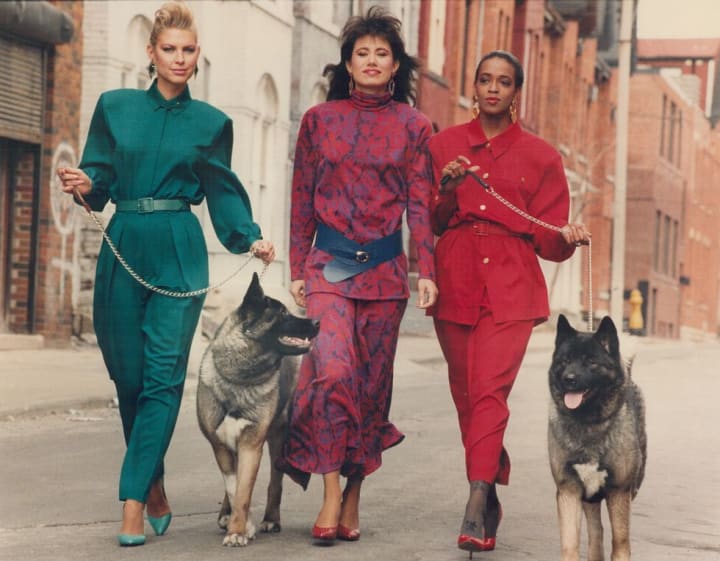 So let's start with the Bermuda shorts that have become an eye-catching piece for this season. It truly has a huge amount of perks you can style it with a colorful blazer if your bermuda-short is on a neutral tone. And it goes perfectly with a pair of stilettos, white sneakers, moccasins (black, obviously) or even some sandals (or the ugly shoes from the last season).
Regarding their versatility, this pair of bottoms must be in your wardrobe for this season. These bottoms are not just another pair of shorts; they fit any circumstance from a lazy Sunday walk to an important meeting in your office. A plus of this piece is that it comes in different materials and fabrics such as leather, silk, and denim; which allow you to be sophisticated and comfortable.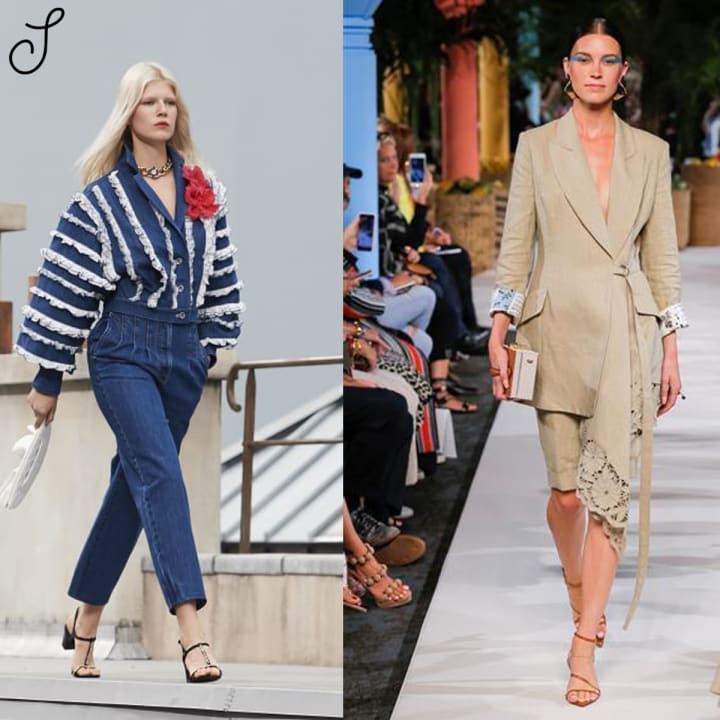 Luckily a trend that keeps up in the season is the knitted clothes. Thus during the winter, it was a huge trend because of how easy it was to layer with it, during the spring you'll have the freedom to wear it just as it is (leaving behind the see-through pieces, unless they suit your style).
We are going to see it in the classic beach dresses and skirts, but also in tops such as long sleeves blouses, spaghetti straps, light sweaters and even bags made with this material. Likewise, the crochet trend keeps for this season, allowing you to show your figure and leave a little to the imagination (a perk if you think about it).
Bottoms up to the waist are still going to be on-trend for the spring and summer, and not just denim jeans also shorts, skirts, and some bermudas. Even dresses incorporated a belt or some accessory to pull off their waist silhouette, a remarkable reference to the 80's streetwear.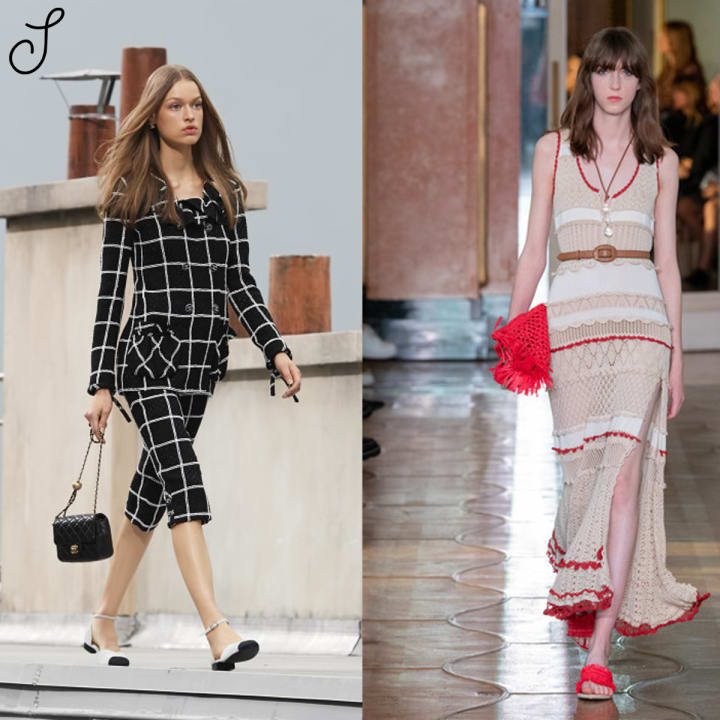 During this season we'll see everywhere (literally) the faux-leather materials going from trousers, leggings, skirts, shorts, bermudas, and even blouses or blazers. A perk of this trend? We'll have an option to play around with textures besides the denim, knitted or crochet, tulle, satin, and chiffon.
Moving on to another high trend for this sunny and warm season are the bralettes under a high-standing blazer. We've seen it in the runways of Dior, Fendi, Michael Kors, Jason Wu, and Savage x Fenti. Of course, we'll see them with different prints from polka dots, solids, animal prints, and logo stamps.
Last but not least, we'll be able to adapt sheer clothing during this season from dresses to blouses and tops. Personally, these romantic shapes are a must-have for me, it enhances your figure with the delicate pattern and pastel/light colors which at the same time create a movement in the garment. Besides dresses, which are the pieces that own this sheer style, we'll see it in crop tops, casual gowns and "A" skirts.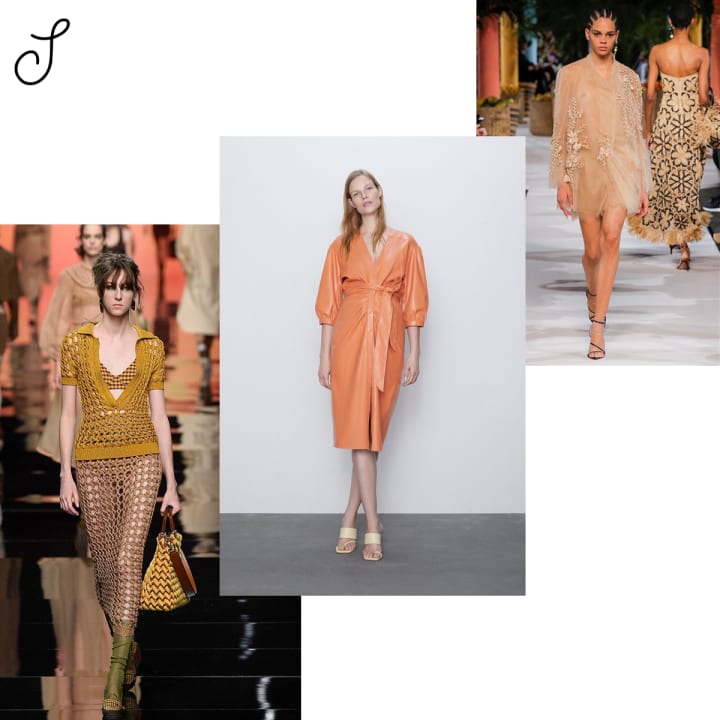 Overall we have new options to incorporate into our spring-style that it's just begun, we don't have to add all of these trends or pieces, but we can adjust our style to these new proposals from the designers. Nevertheless, we can purchase the same pieces with a smaller budget with brands like H&M, Stradivarius, ZARA, GAP, and Pull & Bear. Brands that despite their 'young' personality, do emerge these runway trends with their touch.
So, let's dive into the internet and search our new wardrobe items and due to COVID-19 we are not allowed to be physically on the stores or malls, we can always look for a solution you can purchase your items in the official websites of these brands or you can go to outlet websites either from Dior, Chanel, Altuzarra, to ZARA and clothes from second hand.
trends
I'm a digital journalist follower of fashion and pop culture.
Born in 1995 I've witnessed how our world and style has evolved.
Creative and starting to spread my horizons by sharing iginal content.
Follow me IG: @sandralopez_mx
TW: @sandralors