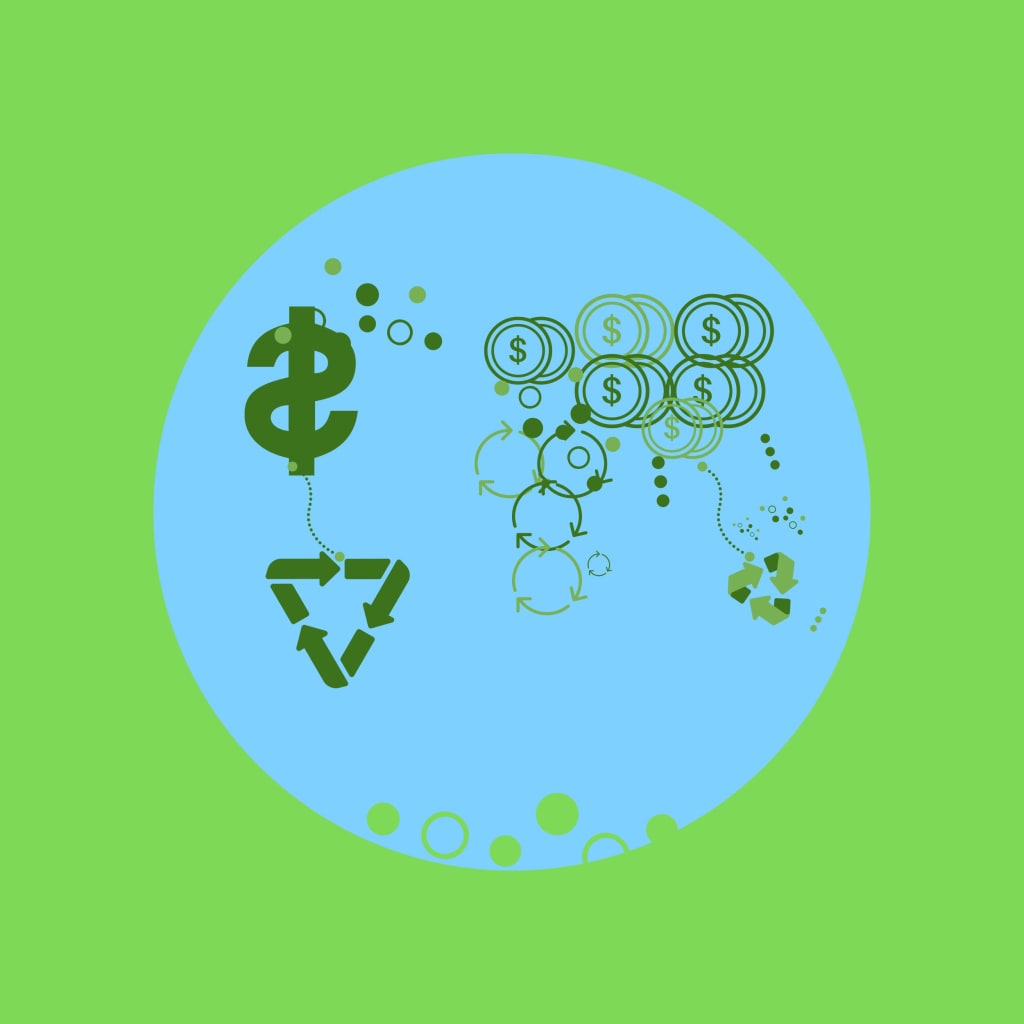 Is sustainability still a utopia for the average consumer?
"It takes around 7,500 litres of water to make a single pair of jeans, equivalent to the amount of water the average person drinks over a period of seven years."
The leading sentences are from a UN article posted almost a year ago.
Followed swiftly by natural disasters and the creative protests of Extinction Rebellion at London Fashion Week in September, we are at the brink of another season in fashion.
The "Sustainability Development Goals" report for 2019 lays an overall positive look on the planet's future. But there's still a lot to be done until we bring back the natural balance of the Earth vs. People. Everybody can contribute to that change. Take small steps.
One such change could be what one wears. Or could it?
On average, Brits spend £1042 per year on clothing. Furthermore, various researches and interviews online suggest that most people feel less confident if they are not wearing the latest trends. Not to mention excessive visual merchandising and big sales designed to lure you in, as you are strolling down the high streets of London.
How could one buy sustainable clothing with a budget of £1042? A mohair sweater is going to last you a lifetime and never go out of style, but it will also cost you half of that budget. Both consumers and industry have to accept responsibility and commit to change if we want to diminish the numbers on the next UN report.
The first bumps along the ride surprisingly came across my personal life, not my brand.
Thrift stores are where I would buy most of my garments. Every season I used to re-evaluate my wardrobe, save the best for the seasons to come, recycle the rest. In the end, all I had was: lots of shrunk sweaters, T-shirts with loose threads, worn-out jeans, and worn-out shoes. I got caught up in the vicious cycle of fast fashion consumption.
A mohair sweater is out of the question. Thrifting isn't working. Fast fashion retail is not an option... There are a few brands with somewhat reasonable pricing, but still not the solution for everybody. While patiently waiting for large companies to turn words into action, we still need to wear clothes every day, look cool, feel confident, blend in, or stand out.
All those swirling events and protests around the globe in 2019 made me reconsider many of my habits and helped me lay the foundation of my brand's philosophy. The goal is to raise awareness about positive fashion, sustainability, and zero-waste production. Many reports are available online, telling us about the dark side of the industry. However, they don't reach the consumer, compelling them to change their approach to shopping and styling.
Brands are the ones in direct conversation with their clientele, and it's their responsibility to educate them. Together, with joint forces, we can strive towards a brighter and more transparent future in textile and clothing production.