The Only Thing Victoria's Secret Has Going for Itself
A consumer commenting on its recent scandals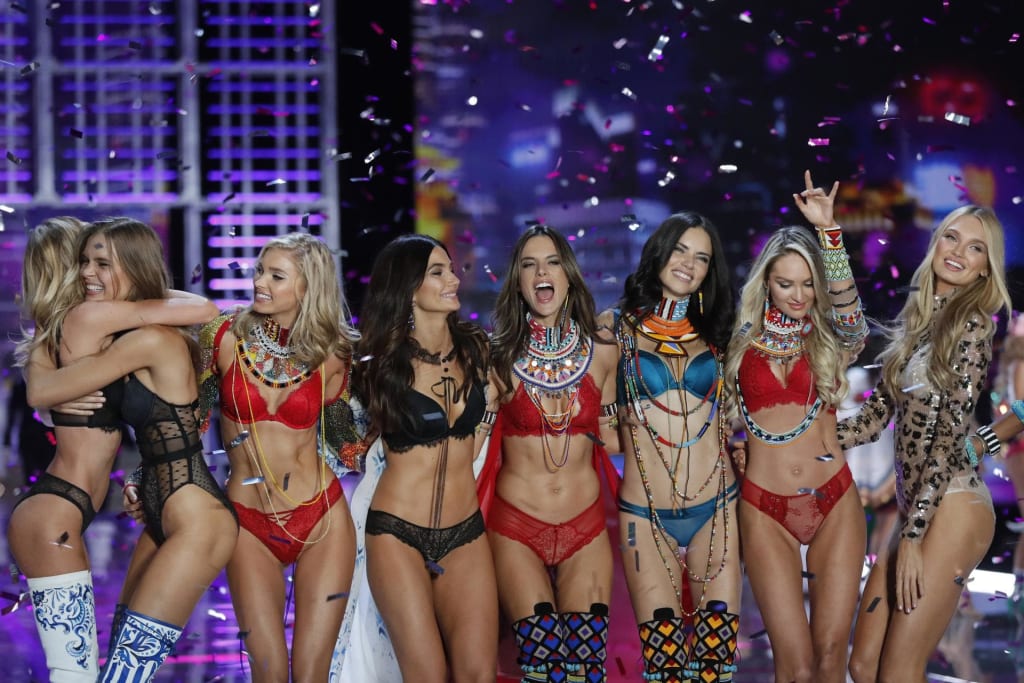 Via Vogue Australia Website
I remember walking into a very busy Victoria's Secret store and I was greeted by a lovely retail assistant who introduced herself and gave me a little card to fill out, which included questions about what kind of garments I wanted to try on, and the different styles I wanted to see. I was also asked if I needed to be sized, or if I already knew my bra size. This type of customer service in a retail store in this day and age is hard to come by. Even comparative brand "Savage x Fenty" doesn't offer the same kind of in person customer service as it is predominantly online.
I have always been a fan of Victoria's Secret, the show, their sleepwear range, and of course the lingerie. It has however become harder and harder to support the brand through its many scandals, from the chief marketing officer's crude comments about trans and plus size women to allegations of the brand copying designs.
As a consumer I have a few recommendations I believe the brand should take on board in order to keep loyal customers like me around, and also grow their customer base.
The first, is to hire more plus size models. It is outrageous that there is only one body type being represented by a lingerie brand. Even the transgender model the brand recently hired has the exact same body type already represented on the runway. Women's bodies change and grow constantly, and a variety of sizes is necessary to keep customers coming back.
The second, would be to collaborate with more indie designers to create more unique designs. It has always baffled me that big multi-million brands will simply copy designs instead of hiring the designers outright to create unique capsule collection or work together to add more variety to their product range. It is far better to collaborate with designers than to simply copy their designs and pass them off as your own. I believe there are many consumers out there who, like me, value integrity in a brand. Stealing designs is neither innovative or ethical and it is easier than ever to be caught out copying designs.
The third, would be to distribute the show exclusively to an online streaming platform, which allows viewers to watch the show repeatedly. As well as publishing previous shows online for viewers to re-watch and reminisce on the different themes over the years. It would be a wonderful archive of lingerie from the late 90's and mid 2000's to pour over.
Lastly, I would like to add that the brand started as a way for women to buy lingerie without being ashamed for it. I believe the brand needs to put this ethos at the forefront of their current marketing strategy.
Reader insights
Be the first to share your insights about this piece.
Add your insights