The Husband Catchers
The trials of a shopping addict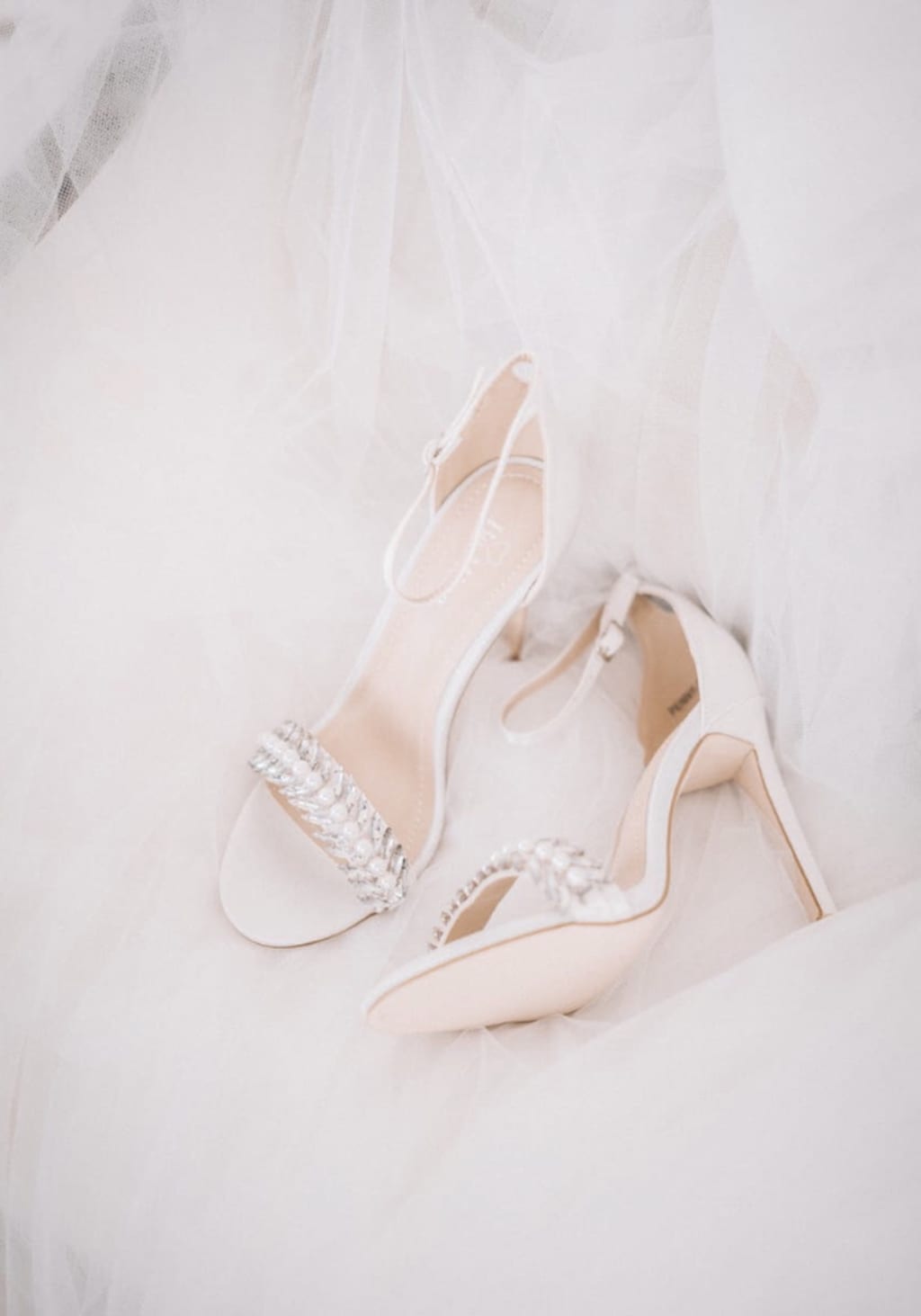 I first made the acquaintance of 'The Husband Catchers' as a university student in my early twenties. I was browsing around the ladies' shoe section of a department store in Surrey, when I spied a gorgeous pair of Kurt Geiger pale pink stilettos. They were beautiful, with shimmery light thin straps and dangerously high. They were the most beautiful shoes I had ever seen but I also knew they were impractical and I couldn't afford them. I was in the middle of an internal battle when an elderly lady, sat on a stool in the shoe section, looked over and exclaimed, "They are beautiful dear, you'll definitely catch a husband in those!"
Well call me stupid but I took her 1950's compliment as a sign that this woman was my fairy shoe-mother and I'd better snap up those beauts because my future happiness depended on it. When I told my friends back at uni, they all laughed and the shoes became known as 'The Husband Catchers' and are now something of an urban myth among my circle of friends. "Will 'The Husband Catchers' be coming out tonight?" they asked. So did I manage to catch a spouse in these exquisite shoes? No- sadly they met a sticky end and the only thing they ever gave me was prematurely aged knee joints and an overly high student loan. Which brings me to the present day and whether I have learnt my lesson?
Well I'm ashamed to admit that my budget took a bit of a battering last Saturday during what started out as a harmless shopping trip into M&S with my older sister. We ended up in the shoe section where my sister pointed out a shelf full of brightly coloured ballet pumps. Now in my defence, I'd like to point out that because I wear a size 9 shoe, I'm often relegated to the dusty back shelves of stores with the drag queen shoes and ugly wellington boots. So I was really excited to find that in good old M&S I was actually a size 8 and they had a decent selection. As it was shortly before my pay day, I wasn't in a position to be buying anything other than essentials. However, I reasoned that these shoes were an essential. After all I didn't have any summer flats which fit me and who knew when they would be back in stock?
I had settled on a cute pair of the red Dorothy pumps when a twinkly silver pair caught my eye… and they were in a size 8! 'No' I told myself, 'They are sparkly and silver, they won't go with anything and you don't need two pairs.' Suddenly an elderly lady piped up, "Oh they're GORGEOUS! They look just like Cinderella slippers!" Suddenly my mind veered off into a wild daydream…'Oh I'll be like Cinderella! I shall go to the ball!' I quickly put the shoes in my basket. But the lady wasn't stopping there, "What about the pink and black mules over there? Don't you like those?" she asked. (Seriously, was this old lady on commission?!). She must have read my mind because she chipped in, "I'd love to be able to wear shoes like that but I can't because of my feet" (so now I shop vicariously through people like you). I paid for the two pairs of pumps and made a swift exit before I could do any more damage.
So what's the moral of this story? Well, my friends have started to ask if this old lady is simply a figment of my imagination, invented by my over whelming subconscious desire to shop. "I think this old lady turns up quite frequently, doesn't she?" they joked. Either way you look at it, this elderly shopping companion has amazing taste. So if you're trying to curb your spending, then steer clear of harmless looking elderly folk hanging out in shoe departments, or you could end up with a credit card bill larger than my size 9's.
footwear
Welcome to my blog, The Beach Mum Diaries- a collection of anecdotes and real life stories that I have written with a view to making you laugh. I'm a new mum who in my former life worked as a financial journalist.
Receive stories by Chantal Harris in

your feed