Talley Spills the Tea
Ahead of the release of his memoir.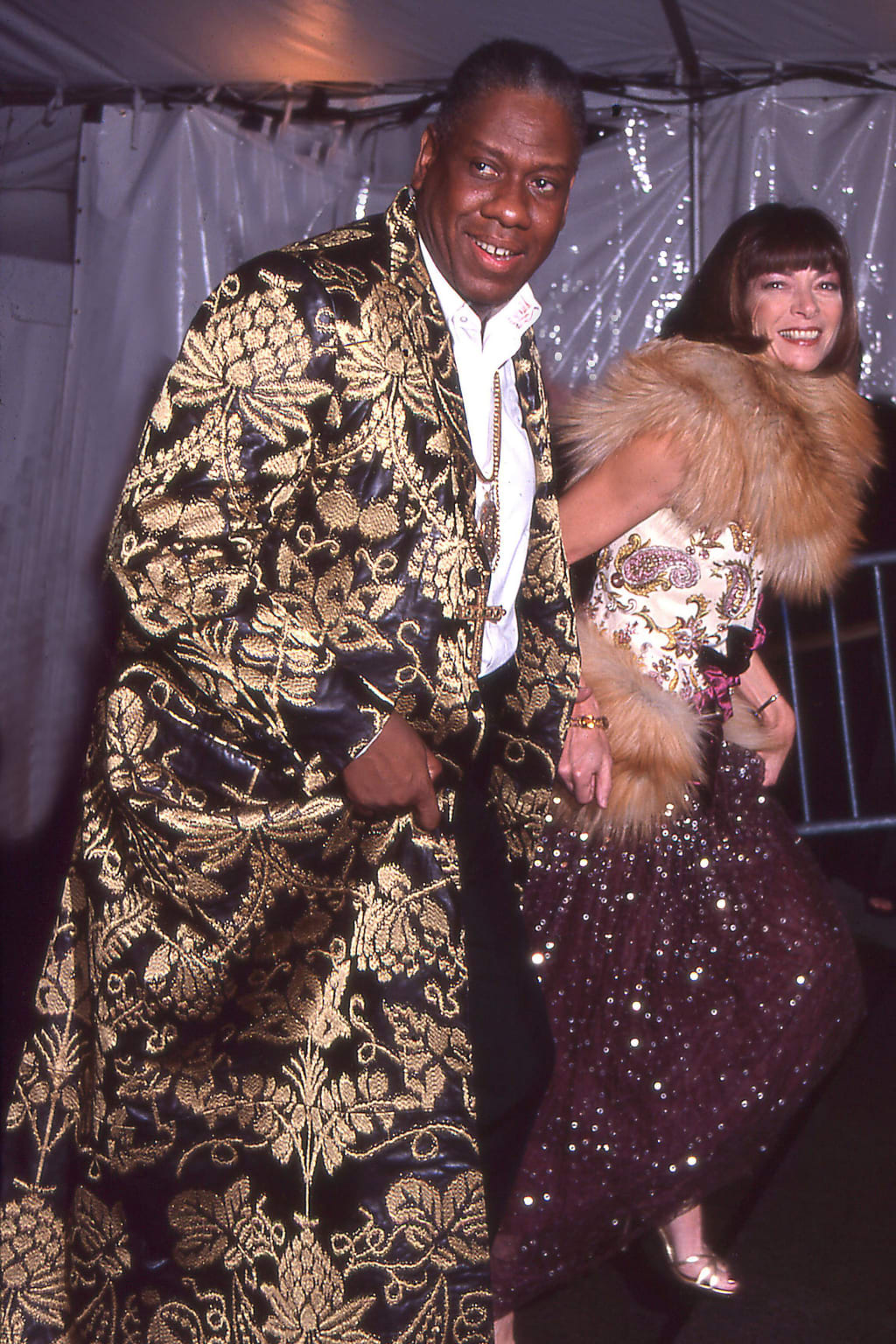 Andre Leon Talley and Anna Wintour.
Deep down, we all love to indulge in the secrets and dramas of the affluent. Particularly when it is amongst fashion's most fabulous, as disclosed in Andre Leon Talley's new bedtime read, "The Chiffon Trenches: A Memoir". Unfortunately we have to wait until September (when we most likely will be busy catching up socialising), however Talley has ever so kindly let slip a few tales.
It focuses on his years as a fashion journalist, but the main interest lies within the scandalous evenings with Andy Warhol the falling out with US Talley came from humble beginnings in Durham, North Carolina before relocating to New York to intern at the Metropolitan Museum of Modern Art after graduating from Brown University with a scholarship for French Literature. From a child suffering relentless bullying in the predominantly black neighbourhood, Vogue and French literature was an escape.
An unusual ambition for a young black male from the South in 1963 to become a fashion editor, he uncovered his true passion for creative content and style during his internship. And so it began.
Through his internship at the Metropolitan Museum's Costume Institute under Caroline Vreeland, he was able to uncover his creative flair, and later encountering Andy Warhol in a chance meeting. After "graduating" to then work for Warhol's The Interview, he was paid $50 per week which saw him delivering Warhol's lunch, answering the phone and editing the content. I would even accept 50c per month to work for Warhol.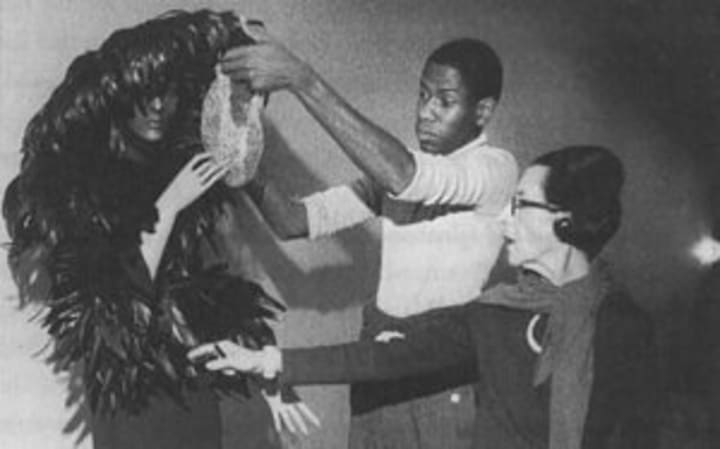 With the eventual opening of Studio 64, a typical work week would involve parties until 4am, before starting work at The Interview at 8.30am sharp, four nights a week. And this is of course, if you had finished your conversation with Grace Jones or Mick Jagger. Talley admitted that Warhol would be "naughty and vicious" towards others, but he would often "place his pale white hands in my crotch, (always public, never private) and I would just swat him away, the way I did annoying flies in the summer on the front porch in the South."
Other wild nights included drinking spiked punch with shoe designer Manolo Blahnik causing uncontrollable laughter for 14 hours straight before interrupting a group of men in leather chaps in a forest. Or the time that he had spilt red wine on Princess Diana's lavender Versace suit which she coolly explained "it's nothing".
Talley was then catapulted into Vogue where he met his good friend and colleague Anna Wintour in 1973. Since then, the 70 year old acknowledges that the friendship has soured. Notably, Wintour organised an intervention on his weight held in the Vogue boardroom in 2015, with designer Oscar De la Renta, and a church pastor in relation to his increasingly large size. Despite declining their offer to join the Duke University Diet and Fitness Center, his weight gain was ultimately a result of the passing of his grandmother as an emotional coping mechanism.
His friendship with the Vogue editor-in-chief has soured over time despite once having images of the powerful fashion duo littered amongst the media, with her removal of him from the successful magazines podcasts, declaring that the assignment of interviewing guests at the Met Gala in 2018 were "beneath him" and the subsequent pay cuts.
In his memoir, he divulges that he has been cut from her circle as he is now "too old, too overweight and too uncool", explaining that he receives the silent treatment since she is immune to those who aren't the highest in their selected fields. Ouch.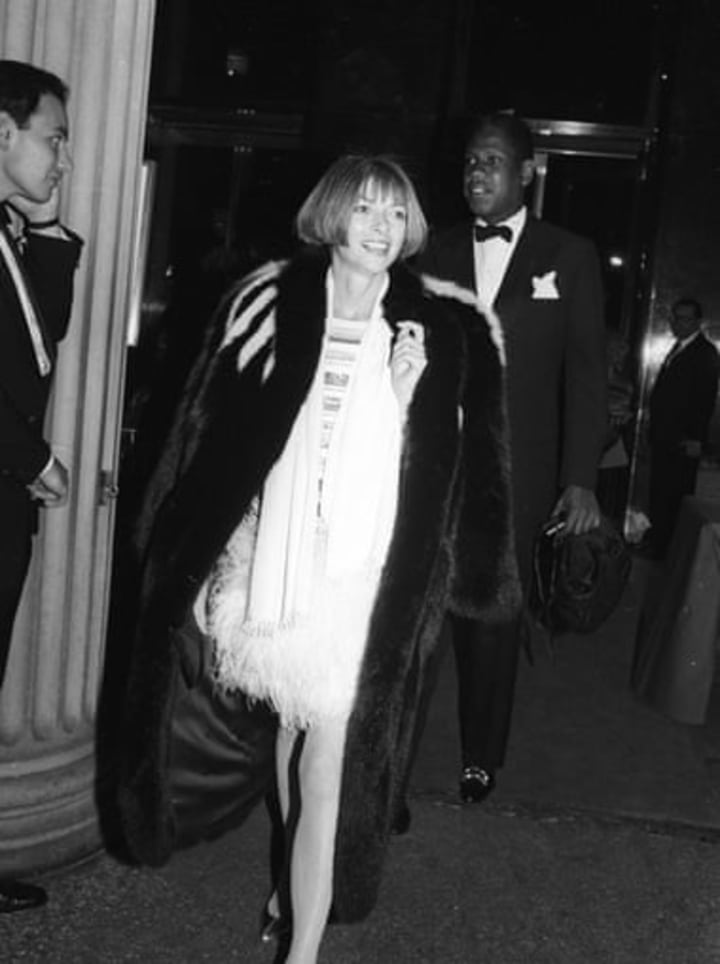 Another prominent somewhat friend that Talley made during his career was that of Karl Lagerfeld, uncovering a common passion for 18th century French fashion during an interview in 1975 for Warhol's magazine. Whilst working as Fashion Editor at Vogue Paris, Talley grew so close to Lagerfeld that he would divulge his well kept secrets.
Lagerfeld's mother would berate him as a child for his eating habits, tying him to his bed as an 8 year old and belt him with a leather strap for snacking. Whilst he spent much of his career eating Frankfurter sausages from the fridge for a midnight snack, he encountered the "Spoonlight Program" in 2001, which saw him eat low calorie foods and Coca Cola.
Finally, he was able to wear the clothes "modelled by very slim boys". Unfortunately, the friendship was cruelly ended when Talley suggested a collaboration between the designer and photographer Deborah Turbeville. Apparently Lagerfeld was not impressed by this suggestion and the impact this would have on his ego, and decided to never speak to Talley again, removing him from all Chanel guest lists. A complete fashion banishing.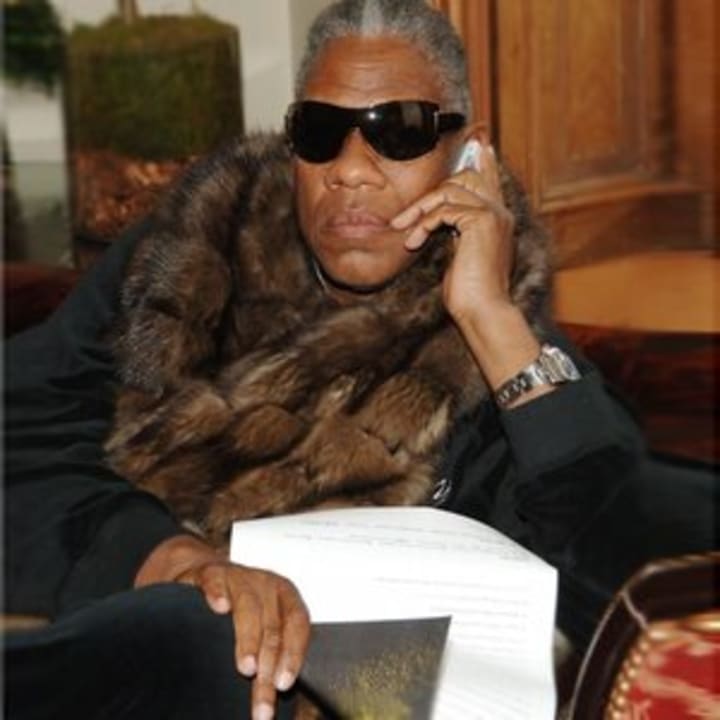 Despite his fabulously colourful life, Talley admits that whilst he awaits an apology from Wintour (which could take some time), he lives comfortably in his self described sanctuary in White Plains New York, burying himself in books and television given his career drove him away from any long term relations. He admits, "I gave it all to my career. I live alone. I'll die alone, I climbed up alone, and I'll come down alone."
Given he has lost some notable friends in Yves Saint Laurent and Azzedine Alaia, his famed luxurious kaftans now rest in his closet for there are no fabulous parties needed to be attended to. He doesn't mind too much though. He endured racism during his career being labeled "Queen Kong" by the head of PR at Saint Laurent in Paris and the lack of diversity used by designers.
In many ways, the current scene has driven him to a life of isolation, given it has become unbearable to view the laziness displayed in clothing and the diminishing luxury amongst the industry. "The Oscar's red carpet does not inspire me any more, and then you get up the next morning and you can have the dress at Zara". I too would ideally love to be holed up in a modest home away from the brightly patterned activewear that so often burns my eyes.
If there is any advice for myself to shimmy around Paris and New York with the world's most fabulous, he advises "be kind. Smile. I read somewhere that if you smile, then you are in control of your destiny". Noted.
models and influencers
About the author
Hi there!
I am a former criminal lawyer and whilst still working in law, am pursuing my passion to write on the side.
All about: crime, history, culture, travel and fashion.
Thanks for stopping by! Ciao ciao
Reader insights
Be the first to share your insights about this piece.
Add your insights