Stylish and Cheap
Where to find the best looking clothes for a better price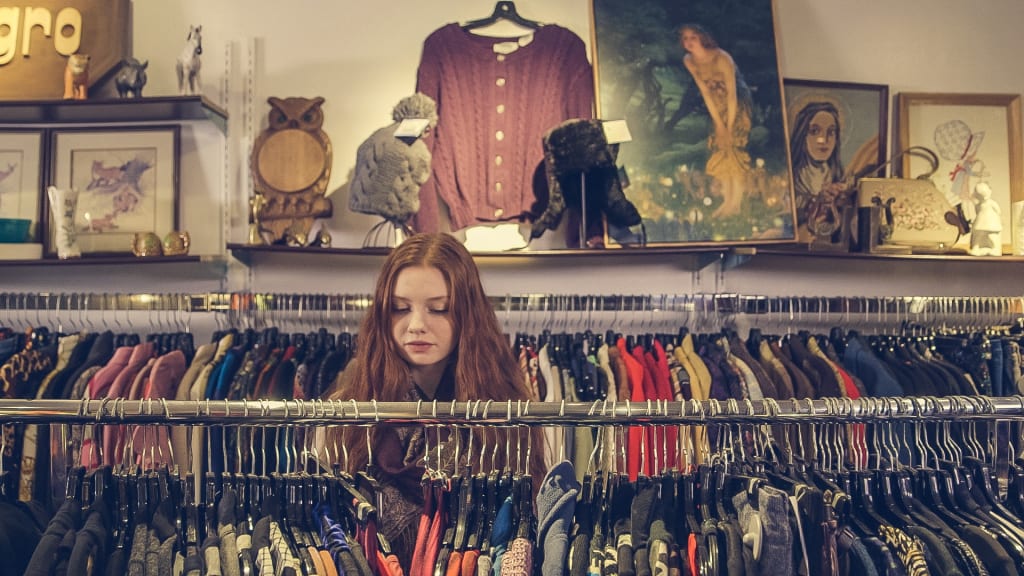 Whether you need to find a fashionable outfit fast or simply want to update your wardrobe, your desire for the best looks might be hindered by your budget. Rather than cutting into your food money to buy one outfit for a single night out, consider several stores and techniques that will allow you to buy the items you need without paying the retail price.
Browse Secondhand Shops
Find gently-used clothing, and support a charitable cause at the same time. Find a thrift store near you to comb through the racks, looking for items that suit your style. If you're patient, you may be able to uncover designer duds and accessories. Check garments carefully before buying to look for signs of excessive wear or fading. If you find a store that typically has items you like, ask an employee which day they restock, and when they mark pieces down so you'll be one of the first to check out the new or reduced-price merchandise.
Look Online
Shop without leaving the comfort of your home by browsing one of the many online shops offering inexpensive clothing. In addition to stores that specialize in off-season merchandise, check department store websites for holiday sales and clearance sections. If you're searching for a particular item, turn to auction websites, but check the seller's ratings and reviews to ensure they're reputable. Before you click the button and transmit your credit card information to any retailer, ensure the website is safe so you won't fall prey to scams or thieves.
Check Consignment Stores
Find potential bargains on vintage clothing at consignment shops. Because the store owner is acting as an intermediary between the seller and the buyer, he often won't be able to haggle on prices, since they're set by the item's owner. If you've found something you like that is obviously damaged, however, there may be a policy that grants a discount.
Hit the Clearance Rack
Check the back aisles of your favorite store for clearance racks of clothes that are about to go out of season. Ensure you're not actually wasting money by purchasing trendy items that you won't wear more than once. Search for garments featuring colors, fabrics, cuts and accents that will never go out of style. If you're feeling frustrated because a department store doesn't have the perfect shirt in your size, ask a sales associate to call another location in your area to see if they have one available.
Scour Yard Sales
If you've got a few spare hours on the weekend, visit local yard sales and flea markets to discover potential used clothing goldmines. Many people will be open to haggling, enabling you to get an even better deal. Before buying, however, check the garments for damage, stains, or excessive wear.
Find Factory Outlets
Much like a regular shopping center, factory outlet malls feature brand name stores, offering new clothing and accessories. Although many facilities feature designer brands, you'll be able to purchase goods at a fraction of the price because they often offer off-season goods or items with slight imperfections. Many also feature events on holiday weekends when new goods become available and older stock is cleared out at a deep discount.
Organize a Swap
Gain access to an assortment of clothes and accessories that won't cost a dime by organizing a clothing swap with friends. Instruct each person to bring 10-20 gently-used items, and stipulate that people can only choose one item at a time to give everyone a chance. Although it's okay if the participants have different tastes and styles, be sure to invite pals who wear similar sizes so someone that is much larger or smaller than the rest won't feel left out. You can also stick to trading accessories such as handbags, jewelry, scarves, wraps, and sunglasses if your sizes vary greatly.
Make your closet and your wallet equally happy by finding fashion that's as affordable as it is eye-catching. Consider a variety of sources to discover looks that you can wear to work, social events, or just hanging out at home. By uncovering so many low-cost shopping spots, you'll be able to afford whatever you want and more.