6 Tips for Extending the Life of Your Shoes
A brief article on shoe care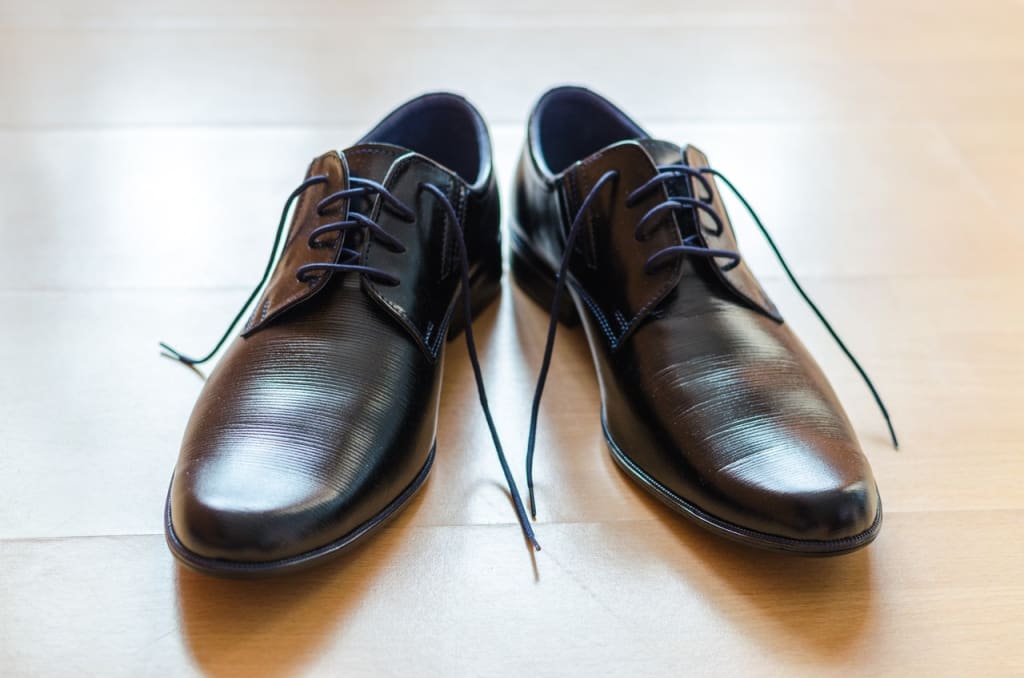 Shoes are one of the most expensive staples in your wardrobe, and for good reason. The shoes you buy should be built to last. The first step in extending the life of your shoes starts with purchasing quality shoes. Once you have quality shoes in your collection, you can take measures to extend their life, making them a worthwhile investment you should be able to enjoy for years. Here are 6 more tips for extending the life of the shoes in your wardrobe.
1. Switch Them Out Often
If you wear sneakers every weekend, try not to wear the same sneakers every weekend. If you only wear one pair of shoes for your leisure activities, you're going to wear them out fast. Besides, you need different sneakers for different activities. If you're doing yard work, you don't want to wear the same sneakers you would wear to your aunt's barbecue. After all, the whole point of taking care of your shoes is always looking your best.
2. Clean Them Regularly
If you want your shoes to look good, you've got to keep them clean. The Crep Protect Cure Kit is made of mostly natural ingredients and is safe on a variety of materials. Keeping your shoes clean will prevent stains from setting in and becoming impossible to remove later on.
3. Protect Them Against Moisture
Fortunately, there are numerous ways you can protect your shoes from moisture. The first step is to be sure to store your shoes in a dry place. Use a wooden shoe tree or stuff them with newspaper to absorb moisture left behind by you. And last, treat your shoes with water repellent. There are a variety of products on the market to waterproof your shoes, and doing so will protect them from fungus, water stains and cracking from repeated exposure to wet and dry environments.
4. Polish Them if They're Leather
Keep the polish on hand, because you should be polishing your leather shoes no less than twice a month, but preferably once a week. Regular polish helps protect your shoes from dirt and increases their durability. Along with polish, you should be conditioning your leather shoes at least once a month as well. Leather can dry and crack, so conditioning is an important step in ensuring their longevity.
5. Wear the Right Shoes for the Right Weather
If you don't have them already, add a pair of galoshes to your shoe wardrobe. Galoshes protect your regular shoes when it's wet outdoors. Galoshes are made to fit over your shoes so they don't cramp your style once you're safely indoors. If you want to incorporate wet weather style into your wardrobe, opt for a pair of rain boots which come in pretty patterns or a patent leather look.
6. Store Them on a Shoe Rack or Tree
Allowing your shoes to make a dog pile on your closet floor won't do. You want your shoes to keep their shape; otherwise, they aren't going to be comfortable when you wear them again and they'll be more likely to have scuffs and color transfer from other shoes in your collection. Invest in a good shoe rack that allows space for your shoes. Stuff your boots with newspaper to keep their shape. For shoes made of finer materials, keep their original boxes for storage and place them in dust bags. Be sure to pack them with a wooden shoe tree or newspaper so they still keep their shape.
Your shoes can last years with the proper care, so go ahead and splurge, and buy those nice leather shoes you've been eying in the store window. Taking proper care of them means you can stock your shoe closet with the finest shoes knowing it's an investment that will last you many years. Having shoes for a variety of seasons and activities is fun, because who doesn't love shoes?