Staple Pieces for Your Spring Wardrobe
Spring is among us.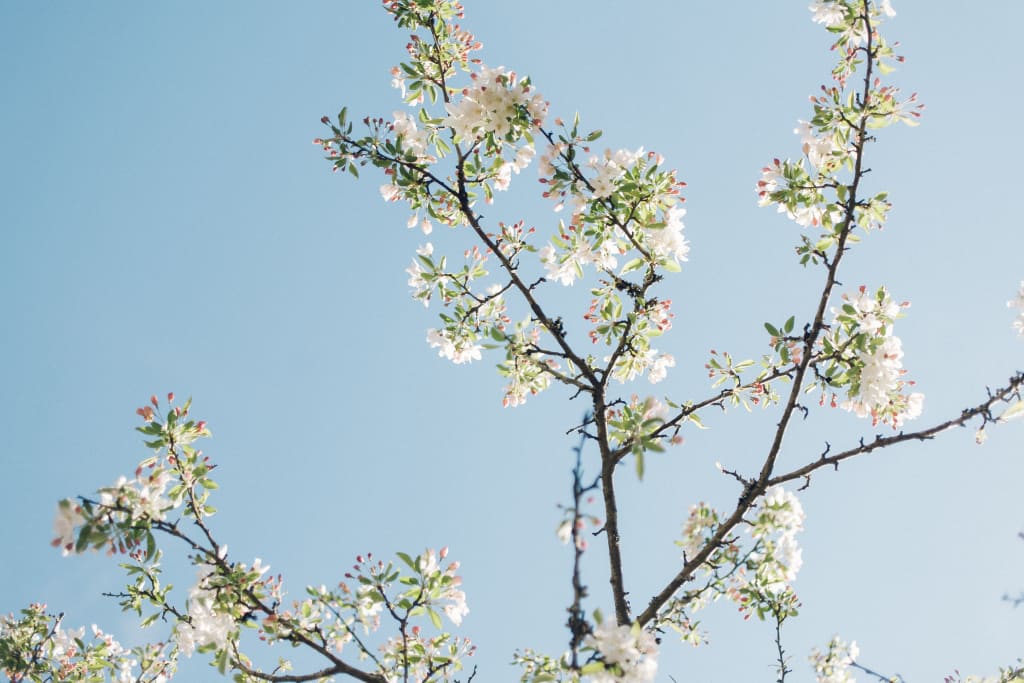 Photo by Mel on Unsplash
The spring season is one of my top two favorite seasons, and can be a great time to experiment with your style. The warm sun and cool breeze allow us to break out some of our favorite warm weather pieces. Here is a list of signature staple pieces for any spring wardrobe, no matter what your sense of style may be!
1. Cardigans
Cardigans are a great transitional piece between the coldest and warmest months. This versatile choice of outerwear comes in various different styles and levels of thickness. So, whatever the weather or style may be for the day, there is a cardigan out there for you.
2. Toms/ Oxfords/ Slides/ Flats
Spring may not be warm enough to break the toes out, so these various styles of flats can accommodate for the need to give the boots a break. These choices of footwear are also very easy to slip on and off, and can go with almost any ensemble.
3. Maxi Dresses
Maxi dresses are long enough to ensure coverage, yet airy enough to adjust to the warmer weather approaching. Whether you pair them with a denim jacket, cardigan, or no outerwear whatsoever, these dresses are a very stylish and versatile piece to bring into spring.
4. Graphic Tees (Long or Short Sleeved)
Over-sized vintage graphic tees are very in right now, and the spring season is a great time to showcase them on their own. Whether they are long or short sleeved, you can pair them with a good pair of jeans or casual bottoms to be set for your day.
5. Fashion Sneakers
Now that there isn't much snow on the ground (depending on where you live), it is safe to break out the treasured sneakers you have been itching to wear. Spring is a time that allows versatility within outfit choices, making it the perfect time to pair those sneakers with the perfect threads.
6. Rain Boots
As we expect a lot of rain during the season, it makes sense to get a good pair of rain boots, which have come a long way in regards to fashionable options. Though they may not fit into everyone's style preference, they are a useful and protective purchase for the spring season.
7. Jeans/Ripped Jeans
Jeans can really be worn in any season, and for that I had to include them into this spring essentials wardrobe list. The spring time can be very unpredictable when it comes to the weather. Having jeans helps to always have an option in your closet for any day that can go with anything.
8. Long Sleeved Tops
On days where outerwear is not necessarily needed, long sleeve tops are the way to go. Blouses, polos, oxfords, and turtlenecks are just a few options of long sleeved tops to choose from. On a casual day, I like to just throw on a long sleeved button down top or long sleeved graphic tee and call it a day!
9. Denim Jacket
Saving my personal favorite for last, can you ever go wrong with a denim jacket? No matter what shade, whether you dress it up or down, and whether you wear it off the shoulders or on, a denim jacket is another piece that can be worn with almost anything. This outerwear is perfect for the spring weather.
Thank you again for reading up on these wardrobe essentials! I hope that this list can make your spring shopping and outfit pairing a simple, fun process. Please let me know if you'd like to see more fashion posts similar to this one!
Alexis