Smart Soap Dispenser and Its Benefits
What are the Advantages of Smart Soap Dispenser?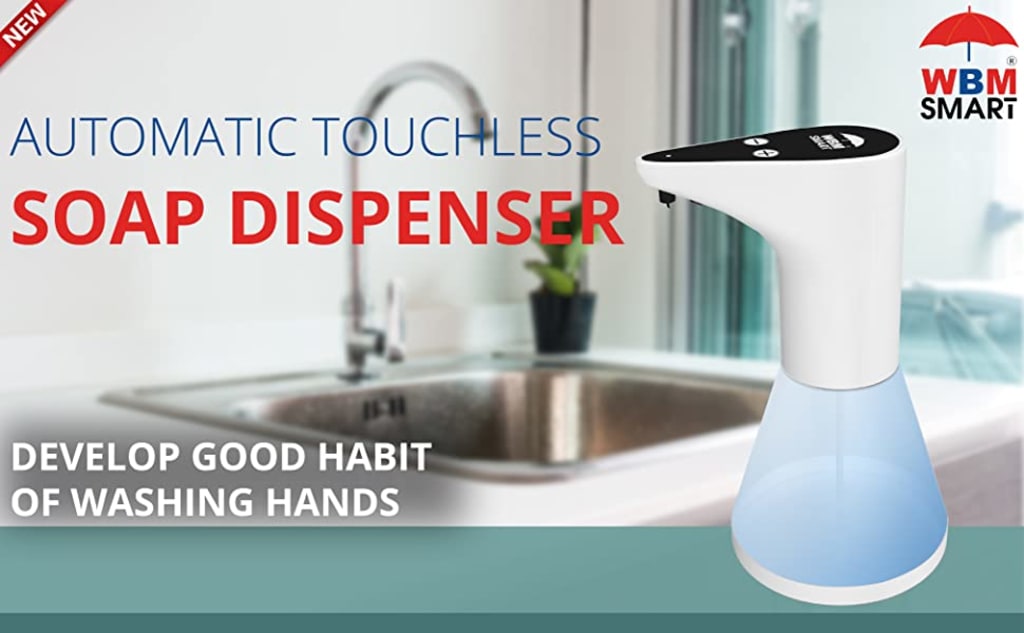 In fact, traditional faucets, soap bars, and smart soap dispenser are the most frequent contacts, even more than cisterns. People wash and clean their hands more often than they use the bathroom, and those surfaces get covered in germs. It only gets worse when a person flushes the toilet and then washes their hands. During this process, the toilet flushes handle, faucet spout, and soap dispenser pump nozzle become contaminated. Toiletries such as automatic soap dispensers and sensor faucets, which generally work in tandem, are increasingly being viewed in this light.
What is an Automatic Soap Dispenser?
An automatic hand wash dispenser is a device installed in restrooms that is filled with a liquid soap solution and requires no touch to dispense soap. Upon sensing heat or movement, they automatically dissipate a fixed amount of liquid soap.
Automatic soap dispensers are generally considered wall-mounted because they are more commonly found and seen in public restrooms that way. But a sensor soap dispenser is also available as sink-mounted faucets or as a portable bottle that closely resembles the look of a regular soap dispenser.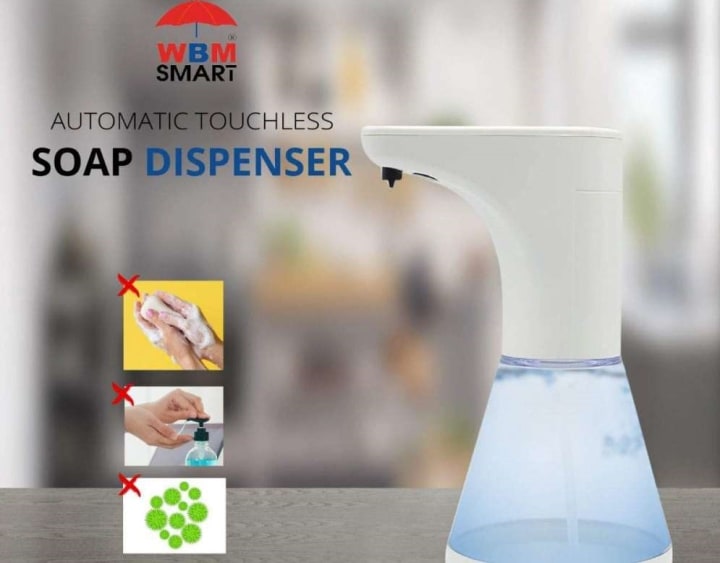 What are the Advantages of a Smart Soap Dispenser?
While it is understood that an automatic liquid soap dispenser would help maintain hygiene, there are other benefits that are worth investing in.
Sanitation
An automatic soap dispenser is a touchless device, which helps ensure there is no cross-contamination between repeated uses. This is why so many public and shared spaces have automatic liquid soap dispensers in the restrooms, such as airports and restaurants. With hundreds and thousands of people using these facilities, the risks of infection and disease are greater. In any given home, using soap dispensers will result in the continued spread of germs. While it may not have been as alarming before the pandemic, it is no longer a risk that can be taken even between two family members. An automatic soap dispenser will prevent this and make it easier to maintain hygiene.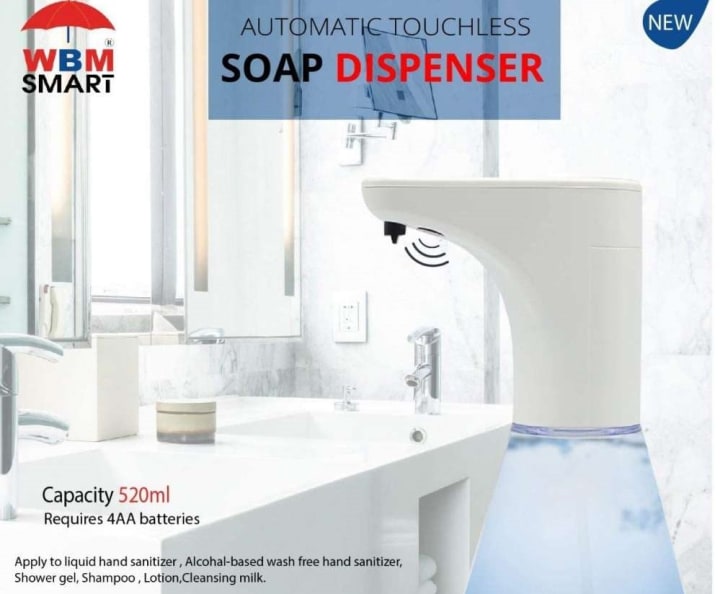 Economic
With traditional dispensers, it can sometimes happen that you accidentally pump too much. And it is that many times we ourselves do not know exactly how much soap is enough to wash our hands well. Sensor soap dispensers are more economical because they are designed to dispense only a certain amount of liquid soap solution at a time. This prevents unnecessary waste of soap solution, which can save you money in the long run.
Easy to Maintain
An automatic hand wash dispenser is much easier to maintain for a number of reasons. Bar soaps tend to leave fingerprints and soap scum on the holder, and regular soap dispensers are prone to drips and spills. This is not the case with a smart soap dispenser. Also, regular bottles dispense irregular amounts depending on the pressure used each time, creating the need for frequent bottle refills. An automatic liquid soap dispenser can usually hold more soap at one time, reducing the number of times it needs to be done.
Elegant and Versatile
An automatic hand wash dispenser always helps to add style to any bathroom space. The design remains sleek and minimalist, and they can also be used for more than just liquid soap. An automatic soap dispenser can also be used to store and dispense hand sanitizer, hand cream, or body lotion. Their use also extends beyond the bathroom, as they can be installed in kitchens and laundry rooms, as well as dispensing laundry detergent or dishwasher soap.
Why Choose Soap Dispensers?
Instead of using a traditional soap bar, which can be quite messy, liquid soap dispensers allow you to keep your bathroom looking sleek and stylish. Soap dispensers make sinks much less dirty, making toilet cleaning easier. They can also be refilled with bulk hand soap containers and their capacity means these refills don't have to happen very often. It's also possible to have multiple counter-mounted soap dispensers, all fed by a large liquid soap reservoir tucked under the vanity. This allows for maximum efficiency and infrequent refills.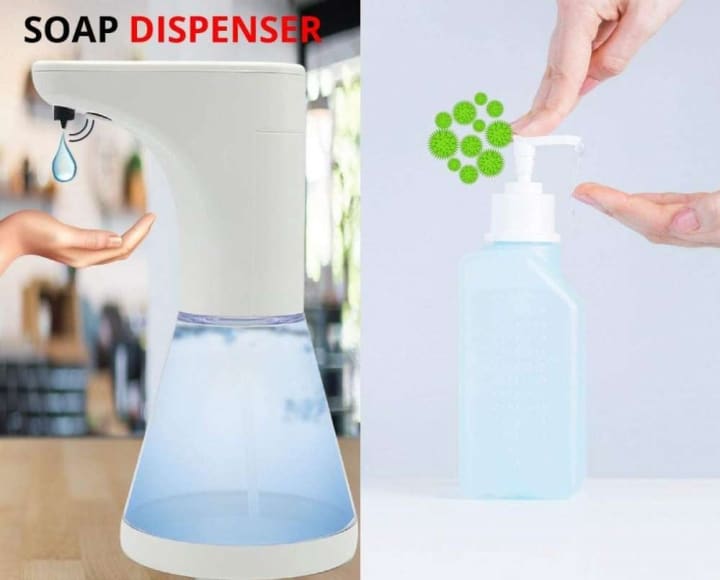 Things to Keep in Mind
Soap dispensers are often mounted to the wall, due to the frequent use they see, you will need to ensure they are securely installed. Soap scum can collect around the spout and sometimes drip onto the surface below.
WBM Smart Automatic Liquid Hand Soap Dispenser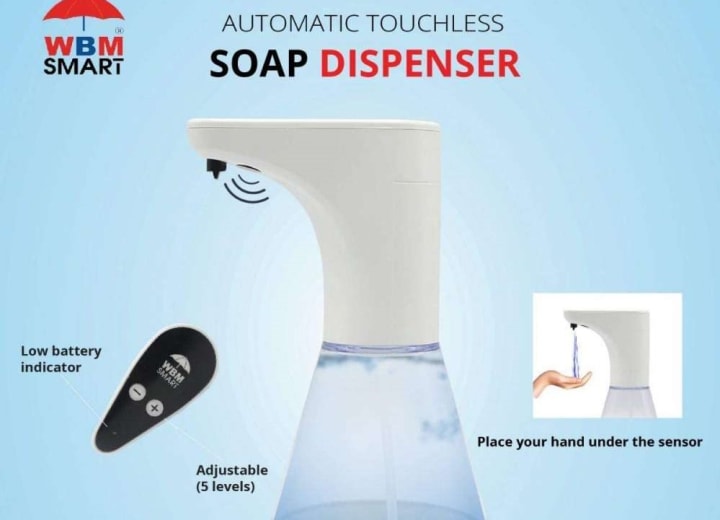 WBM Smart Automatic Soap Dispenser is easy to use, just by placing the hand under the sensor, no need to touch anything. It detects the hand within one pass and automatically pumps the perfect amount of soap each time.
Reader insights
Be the first to share your insights about this piece.
Add your insights