Six Stylish Winter Outfit Ideas for Women
These will amost make you fall in love with the dreary weather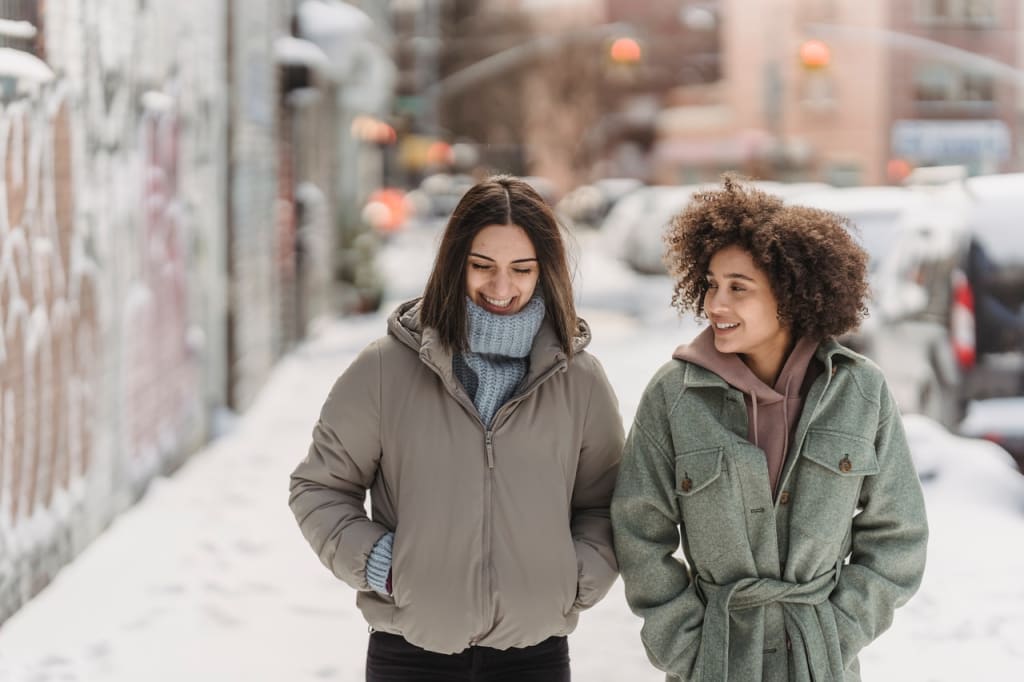 Photo by Liza Summer from Pexels
The movies make winter appear super cool, but that's not the absolute truth, is it? In Nigeria, I'd say the closet we get to such freezing temperatures is Harmattan, when the mornings and nights are super chilly while a terribly scorching sun rules the afternoons. I've never been thrilled with the cold part. It sucks having to wear several layers of clothing. Harmattan is typically dry, but with winter comes snow, which is basically ice that becomes a nuisance when it melts. Urgh. Little wonder it requires so much PR (cue almost 90% of every Hallmark/Lifetime Christmas movie that romanticizes snow).
While you may enjoy the snows and twinkling lights, it's pretty difficult to enjoy temperatures below zero that usually come with runny noses and frozen toes. You might also enjoy knowing that you do not have to put so much into getting dressed during winter, after all, you only have to get right back into your jeans, boots, parka and sweaters. But isn't that boring? I understand that you might be willing to throw fashion out the window when it's freeing out, especially as you need every bit of warmth you can get. But it doesn't have to be that way. Winter or not, there are some cool, stylish pieces you can rock that will keep you looking trendy and fashiona ble, even with the freezing weather.
1. Jackets and Jeans
Jackets and Jeans are a perfect winter combo. Whether you decide on leather jackets, corduroy jackets, jeans or Sherpa jackets, you are still on track. With the freezing weather, you'll need something thick and cozy to keep you warm. With outfits like these ones, you get to keep warm and cute all winter. To rock your jackets, wear them over a sweater and see your style go from basic to chic in seconds. Also, a pair of tight fitted jeans would do you a world of good. Not only do they keep the cold out, you can also slide into your boots, easily, keeping your feet warm and cozy. Pair your outfit with a brown scarf wrapped around your neck, and watch yourself look like a snack!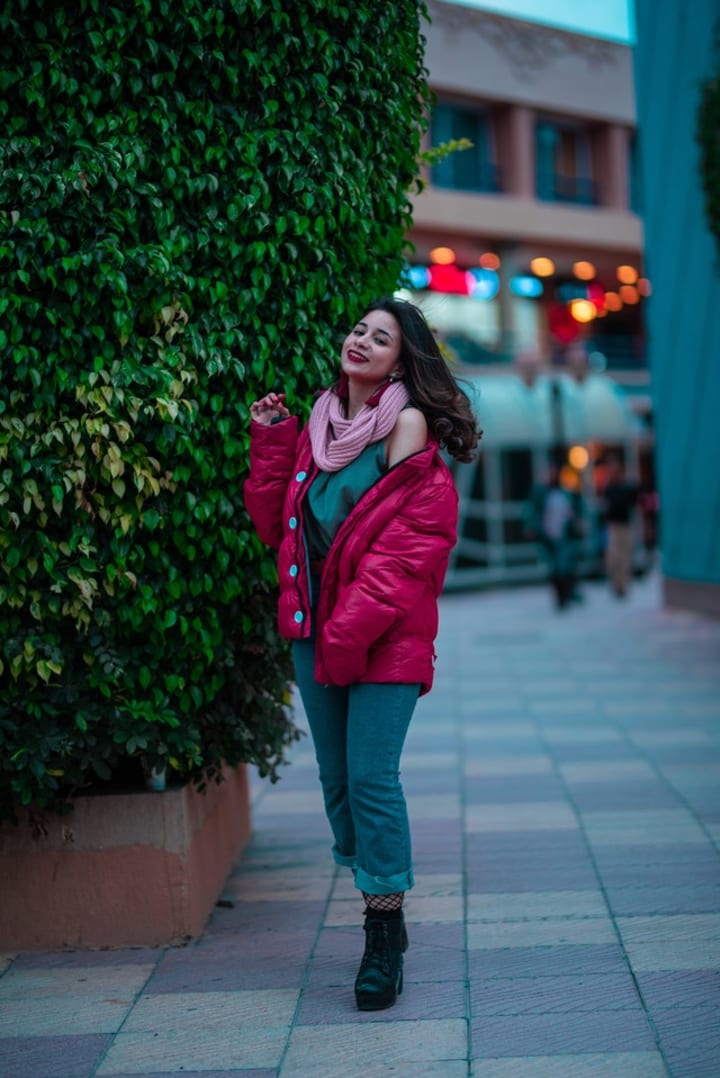 2. Leather Pants and Textured Jackets
Steal the show even at wintertime by wearing a pair of leather pants. Leather pants are timeless fashion pieces worth your every dime! Take things up a notch by pairing your leather pants with a textured jacket. Not only are they pretty much the easiest thing to throw on, you also get to feel warm and snuggly. Win-win!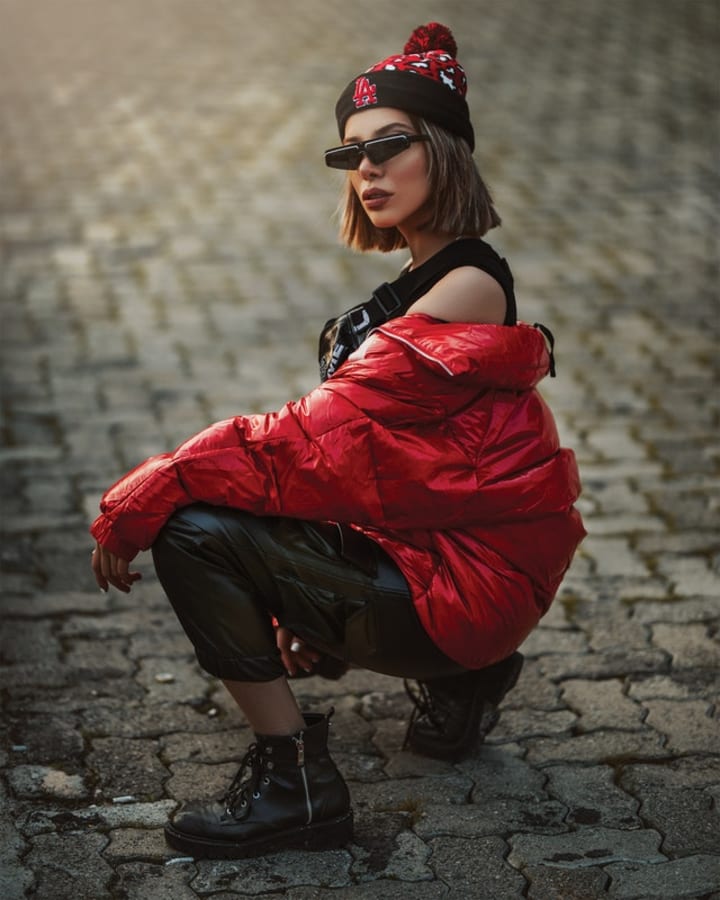 3. Long-sleeved Turtleneck Blouse or Dress
Whether you opt for a turtleneck dress or blouse, you'll still get to ward of the cold breeze that comes with winter. The neck coverage offered by the turtle neck style is one to long for during winter seasons. Even better is the turtle neck, midi length dress. This not only covers your neck, but provides coverage all the way to your legs. Wanna make this outfit bang? Finish off with earrings, a purse and a coat, and you might just be crowned Queen.
4. Plaid Coat with Lace-up Boots
On days where the winter weather feels warmer than the usual, all you need is a plaid coat, your sweater, some fine pants and a pair of boots, preferably combat boots, although Chelsea boots can serve as well. This outfit formula is dope, keeping you on point even during wintertime. By the way, ensure your plaid coat is oversized- it makes it more beautiful.
5. Floor-length Coat with High Boots or Sneakers
Are you even experiencing winter if you do not own a floor length coat? I mean, this is a basic winter essential- one that can become a fashion piece in a couple of seconds. All you need do is pair this exquisite piece of fabric with a high boot to give off that long coat combo effect. You can also pair it with sweatpants and sneakers, if you're not a boots fan. This piece of clothing is versatile enough to allow you rock your outfit your way, regardless of what you decide to pair it with.
6. Cardigan
Cardigans come in a variety of styles and colors- long sleeved, short sleeved, V-necks, round necks, turtle necks, striped, patterned, monochrome and what-have-you. Cardigans are one of the most versatile outfits anyone could own during winter. If you happen to be at an indoor event, you can dress in a simple cardigan worn over a high neck dress. You can also pair your cardigan with a plaid coat, a corduroy jacket or sweat pants.
For outdoor events, pair your cardigan with a floor length coat, a leather jacket or a fine pair of jeans.
tips
About the author
Mary is an Editor at the online women's magazine, AmoMama and is passionate about improving quality of life for the African girl child.When she's not writing, you can find her reading or just enjoying the hermit life.
Reader insights
Be the first to share your insights about this piece.
Add your insights