Six Best Types Of Footwear For Men in 2021
Here is a small list of best six types of footwear for men to try in 2021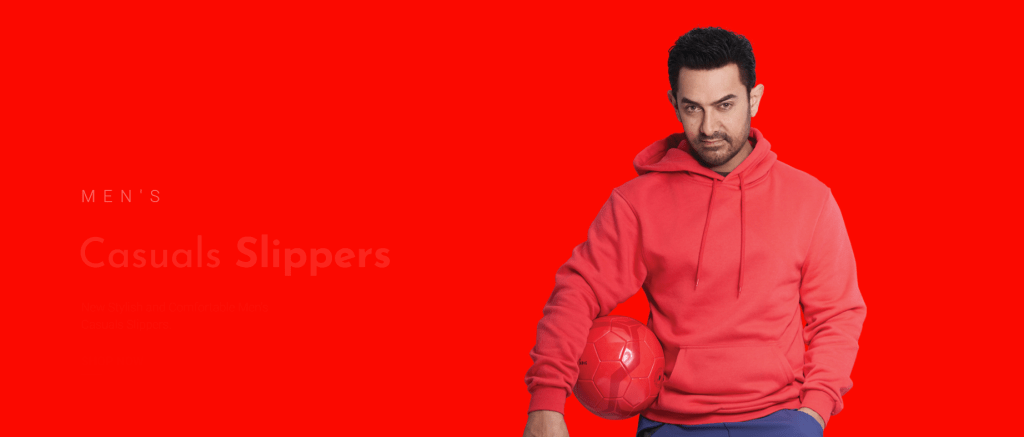 Men's footwear- there are tons of styles in tons of colors. But the dilemma is choosing the right style that suits your lifestyle, your wallet, and your environment. With these 6 footwear styles in your wardrobe arsenal, you will be ready to take on this world, even in 2021.
The footwear that tops the list of best men's footwear styles is sandals. Extremely comfortable, well-crafted, and breathable, sandals are one of the best footwear that any man can step out in when heading for a casual evening stroll.
There is a wrong notion that sandals are just suited for monsoon- but in reality, they can be worn any day of the year, with any outfit you like. Sandals go with just about any casual attire. Whether you're donning shorts, jeans, or even tailored trousers, they look amazing on everything. They can be worn on any occasion where you will otherwise be wearing close-toed shoes. No matter where you wear them, you can expect foot alignment and better balance.
They do not just keep your feet comfortable while in it, but also let your feet breathe and are stylish. They are extremely supportive and durable than they might appear. They consist of a supportive midsole and a strong rubber outsole. So they can be your best bet.
You can either experiment with bright colored sandals or choose to keep it subtle with a brown or black sandal.
Recently, loafers turned out to be the ultimate style statement, in spite of their presence since the nineteenth century. Being a streamlined shoe style, they are a mainstay of a smart casual outfit and a go-to option for summer. They exude a cool, calm, collected, and understated exquisiteness. When it comes to appeal and style, they're one of the most timeless shoes that you can don and still look smartly dressed.
Unlike any other run-of-the-mill shoes, they have no hassles of heels. Loafers feature laceless uppers, low heels, and ankles, whereby you can easily slip them on and off. Loafers are mostly made out of leather or any other breathable fabric.
They are way more versatile than most men think they actually are. A pair of loafers add style to your outfit, no matter whether it is casual or formal. Leather loafers are ideal for formal occasions, and they will also adjust to your feet's shape, whereas suede loafers are more casual and can make you look trendy in casual outfits.
A pair of brown loafers works both for a formal and casual look and suits a range of palettes. Navy blue is also a great color to complement colors such as greens, beige, and whites.
When it comes to buying a pair of loafers, one of the most essential things that you have to bear in mind is a comfortable fit. For that, first, you have to determine whether or not you will wear socks with your loafers. If you do so, then make sure that there is a little more space inside your loafers.
To maximize comfort, it is recommended to use no-show socks with them.
Slippers are an affordable treat for your feet that helps keep your feet relaxed, warm, and comfortable, all at once.
There are many reasons to go for slippers – they keep you safer around wherever you walk in slippers and enhance your grip. Nearly most slippers are quite airy, roomy, and flexible, so you really don't have to worry about your feet getting swollen. Slippers are made out of a wide variety of materials, such as leather, velvet, and suede, which have a non-slipping and hard-wearing sole made of rubber.
What's more, after a long and tiring day in uncomfortable and confined shoes, all you would want is to wiggle your toes freely and let your feet breathe. And what can be better than donning a pair of slippers? Slippers are a great alternative to closed shoes.
Slippers work well when you are donning casual clothes with them since they add a perky touch to your look.
Flip-flops are stylish, comfortable, and available in an array of patterns and colors. They are the ultimate choice for the summer season and remain to be the best and most-favored footwear of all times.
They are made out of popular materials such as plastic, foam, and rubber. They are quite cheap, and that's what makes them quite popular since anyone can afford a pair.
They offer some protection at your foot's bottom, and hence wearing them is far better than walking barefooted. They are also extreme in both comfort and breathability.
Foot infections are often common in those with high foot perspiration. But wearing flip-flops reduces the chance of getting fungal infection since they are an open footwear type.
The trend clock is ticking away, with sports shoes for men subjugating everything else in the fashion scene and men's lives greatly. If you're going to do any type of arduous physical activity, then it's essential that you put on a pair of footwear that is comfortable- and a sports shoe is designed solely for that purpose.
Sports shoes can differ in material, design, and weight. Such differences have been developed to protect certain areas of the feet that are most stressed during a particular physical activity.
Sports shoes are stylish enough that they can be matched up with everyday casuals. Just think of how much comfort you feel when you put on a pair of men's sports shoes with your regular tee and jeans.
When it comes to choosing the right sports shoes, see to it that they are equipped with good grip and support, flexible design, anti-slip sole, and a soft footbed. You will have the right pair at your disposal once you have all these features in place.
The type of men's sports shoes varies concerning the purpose you need them for. Those activities that need special attention when you choose a pair are walking, jogging, workout sessions, playing tennis, badminton, football, and basketball. A simple sports shoe, which is both flexible and provides great support to your feet, will be ideal for your morning stroll or jog. On the other hand, sports shoes with spikes on the sole will be ideal for playing football — so that you can move swiftly without any restriction and you won't slip on the grass.
The distinction between athletic and casual shoes is fast fading due to the rising popularity of sneakers. Over time, sneakers have evolved to put together the best of functionality and fashion in their designs. These versatile pair of footwear have outgrown their street-wear origins and youth-culture roots to become and continue to be the most sought-after pair. Even though other kinds of shoes flow in and out of fashion, they have never lost their place as the best shoes even today, which are stylish, lasting, and comfortable.
Sneakers feature a flexible synthetic material sole or rubber sole, as well as an upper made of either leather or canvas. They also come with a textured sole and a padded footbed, which ensures your comfort.
When it comes to functionality, sneakers are truly versatile. They are versatile enough that you can pair them with most kinds of outfits. From lace-ups to slip-on, sneakers can be worn in any setting with any outfit. When it comes to colors, neutral colored or dark sneakers will be ideal if you wish to go for a minimal and subdued look. For a smart and laid-back look, you can pair sneakers with casual outfits.
Emphasize making an impression with a simplistic, clean silhouette in a quality leather finish. Consider supple leathers having rubber soles for extra comfort and tonal laces to enhance simplicity.
Sneakers are easy to maintain relatively and will last for a long time if you give proper care to them. Being one of the best men's casual shoes of 2021, they make a great addition to your wardrobe. From work to college, family events, to casual meetups with friends, sneakers will see you through all.
With these 6 best footwear styles from 2021, hopefully, you have a better idea of what you should settle for. The major characteristics that most of them share are versatility. Each footwear comes in various varieties, so you can achieve as many looks as possible with the same type of footwear.