Shovava Clothing. Not only this wearable art clothing is sexy and stylish, but also comfortable and functional!
wearable art clothing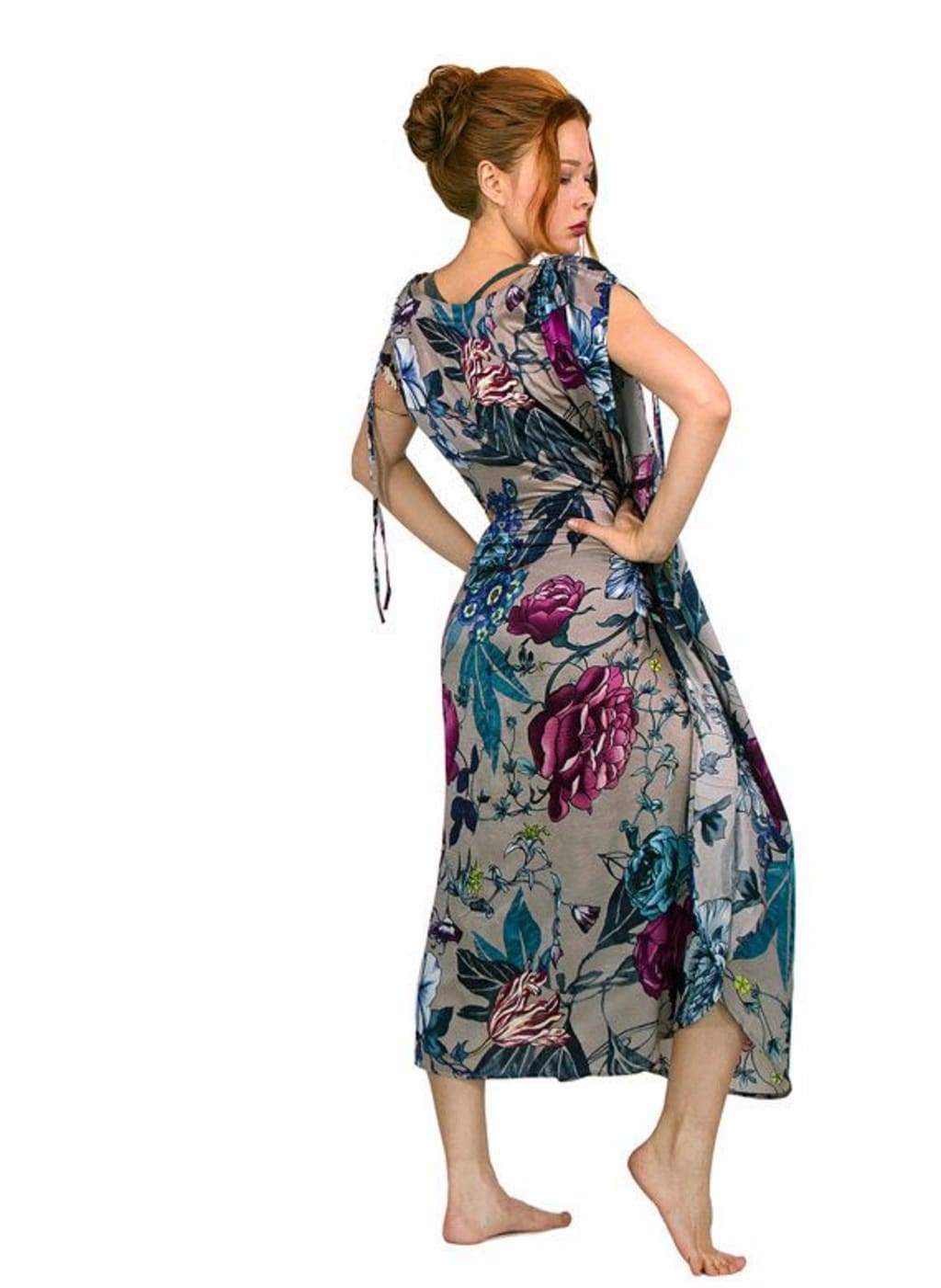 What if you can wear an art form? Well, Brand Shovava is inspired by art and it makes the art pretty much wearable. The range of dresses includes hand-painted artwork by various artists.
The artwork dress range by the brand truly resonates with modern women. Shovava clothing is a perfect blend of creativity and quality.
Shovava wearable art clothing will not only make you feel special but also sexy. It will give a raw and unique appeal to your style.
You'll feel pretty by wearing different styles by the brand. Let us take a look at some amazing summer style dresses by Shovava clothing.
Tops :
There are many bold and vibrant printed tops available for the summer collection. From tank tops to casual tees, you can choose according to your comfort.
The best part is you can team up these tops with denim or summer skirts. You'll look amazing with the summer tops as the feel would be great. The most preferred color is white.
Skirts :
Nothing is more comfortable than a skirt in the summer season. You can choose from maxi style Shovava skirt that has bold and sexy prints. Wrap style skirts teamed up with camisole can make you look glam and sexy.
If you choose a blue feather wrapped skirt, then you'll simply look awesome. The prints are so classy that it ups your style game in the summertime. You can choose to wear a long line bralette or short crop top with these maxi style skirts or wrapped styled skirts.
The prints are subtle and elegant and you'll surely love it.
Dresses :
As most women choose to wear dresses during the summer season, you can also flaunt your dress style. From kaftans to kimono, you'll get to choose from the range of dresses.
Each dress comes with a vibrant print that you'll surely love. Summer season is a time to experiment with bold colors as well. So, choose a dress that goes well with your personality.
You can also choose a length according to your choice. Short length dresses look cool in summers. Long length dresses are perfect if you are heading for an evening dinner or a party. Light colors are most preferred in these dress styles.
Scarves :
Shovava clothing brand is known for its scarves. Wing scarf style can resonate with any woman who loves to experience with looks. It gives you a feathery feel. A scarf when worn with a crop top or a skirt in summers can up your style game as well.
Angel-wing scarf and owl wing scarf can look wonderful with your choice of dresses in summer. Peacock art scarf can also flatter your look and make you look ultra sexy.
Scarves can effortlessly style and make you look pretty. With a wide variety of scarves to choose from, you'll surely be spoilt for choice.
Swimwear :
And for all the beach bums out there, you can choose a Shovava swimwear to flaunt your sexy body. The amazing prints will make you look super awesome. There are many designs to choose from so take your pick.
If you like to dress differently, choose Shovava Clothing. It is elegant, classy and chic.