Shining Bright: The Latest Trends in Diamond Earrings
Embrace the Unpredictable with These Daring Diamond Earrings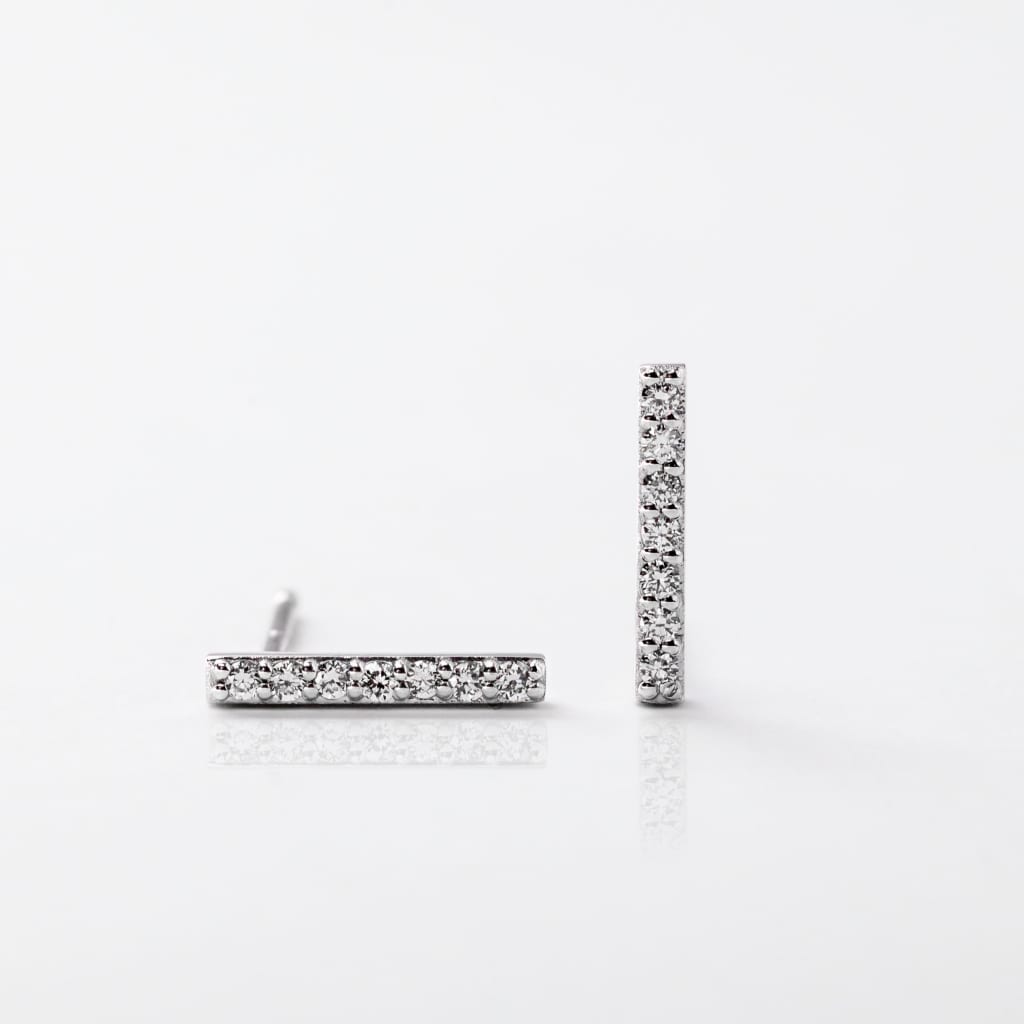 Men's Diamond Earrings
Diamond earrings have been a classic staple in the world of jewelry for decades. They are versatile, timeless, and elegant. But like any other fashion accessory, diamond earrings also experience trends that reflect the changing tastes and preferences of consumers. In this article, we will explore the latest trends in diamond earrings, Popular Styles of Men's Diamond Earrings, and How to Match the Diamond earrings to Your Outfit and provide insights on how you can incorporate these trends into your jewelry collection.
1. Sustainable Diamonds
The trend for sustainability has touched the diamond industry, causing a shift in consumer preferences. People are now interested in ethically-sourced diamonds, and jewelers are responding with sustainable and conflict-free jewelry options. The idea of sustainable diamonds is making rounds in the market, and brands are focusing on using recycled diamonds or lab-grown ones.
2. Statement Earrings
Statement earrings have been a trend for quite some time, but diamonds give the earrings an extra wow factor. People are looking for bold and eye-catching pieces that can make a fashion statement. Diamond hoop earrings, chandelier earrings, and drop earrings are becoming more popular among consumers seeking something unique.
3. Vintage-Inspired Pieces
Vintage-inspired diamond earrings are making their way back into the fashion scene. Mid-century designs are quite popular among enthusiasts who seek classic-inspired earrings. Vintage-inspired diamond studs with intricate designs create a unique and elegant look and give a touch of the past to any outfit.
4. Colored Diamonds
Colored diamonds are trending and stealing the spotlight from clear ones. Colored diamond earrings come in a variety of hues ranging from black, pink, yellow, green, and blue. These diamonds are rare and expensive, but they add a distinct and bold color touch to any outfit.
5. Mismatched Diamond Earrings
Mismatched diamond earrings are a contemporary trend gaining popularity. Instead of wearing identical pairs, people are now opting for different shapes or sizes of diamonds for their earrings. The mismatched trend allows for individual creativity and adds playfulness to any outfit.
6. The Halo Effect
The halo effect is a timeless trend that never seems to go out of style. The halo effect around the central diamond makes it appear larger and creates an illusion of depth. This effect is perfect for those who want their earrings to look larger and more striking but are not willing to spend extra money on bigger diamonds.
7. Geometric Diamond Earrings
Geometric diamond earrings are trendy and perfect for those who prefer a clean and modern look. They are versatile and can be worn on any occasion; the straight lines and shapes create a modern and contemporary aesthetic.
8. Ear Climbers
Ear climbers are a trendy earring style that you need to add to your collection. These earrings run up your ear and can be worn by themselves or as an addition to other earrings. The diamond ear climbers are perfect for any occasion and will make your ears stand out wherever you go.
Diamond earrings aren't just for women. Men's diamond earrings have also become a trend, and they look fashionable and elegant. From simple studs to hoops and dangling earrings, men are embracing the diamond trend in their jewelry.
10. Personalized Diamond Earrings
Personalizing diamond earrings are a unique way to make them stand out. This trend is all about customizing your diamond earrings to fit your style. You can add your initials or a special word to make them unique and special.
If you're looking to add a little sparkle to your style, men's diamond earrings are the way to go. With a variety of styles and designs available, there's sure to be a perfect option for any look. From classic studs to stylish hoops, there are plenty of options to choose from. Let's take a closer look at some of the most popular styles:
 Studs: Classic and timeless, diamond studs make a great everyday accessory. Whether you're opting for round or princess-cut diamonds, these earrings will make any outfit polished and sophisticated.
 Huggies: If you're looking for something more discreet but still luxurious, huggie earrings may be the way to go. These earrings sit close to the earlobe for a subtle yet tasteful look.
 Hoop Earrings: Perfect for adding a touch of punk-rock edge or glam, hoop earrings are stylish and versatile accessories. Whether you prefer thin or thick hoops, you can find stunning diamond versions that make any outfit stand out from the crowd.
Men's diamond earrings come in so many shapes and sizes that it can be easy to get overwhelmed with choices! So why not take some time to explore your options and find the perfect pair that matches your style?
How to Match the Diamond Earring to Your Outfit
Choosing the right diamond earring to match your outfit doesn't have to be complicated. With these simple tips, you'll be looking effortlessly fashionable in no time!
Shape & Style
First, consider the shape and style of your chosen earring. For a sleek and timeless look, opt for classic round or square-cut studs - perfect for any formal occasion. Change it up with princess or pear-cut diamond earrings for a bit more sparkle and flash. If you're feeling bold, why not try a unique design like a marquise-cut or asymmetrical solitaire?
Color & Setting
Another factor to consider is the color of your diamond, as well as its setting. If you're pairing with everyday wear, white diamonds set in silver are your best bet - versatile enough to match with anything! For something more elaborate, choose black diamonds or colored gemstones set in rose gold or yellow gold—a great way to make a fashion statement without going overboard.
The Final Touch
Finally, think about how the earring will sit in your ear. Avoid large drop earrings if you have smaller ears - they can look too heavy or out of balance on you. On the other hand, if you have bigger ears, pick drop earrings that dangle just above your jawline - they'll draw attention to your face without being too overpowering.
Conclusion :
Diamond earrings continue to be a popular jewelry choice. However, consumers' preferences are shifting towards personalized, sustainable, and statement earrings that are unique and add a touch of creativity to an outfit. From colored diamonds to geometric shapes, these trends offer something for everyone. Investing in a unique pair of diamond earrings can add a touch of glamour and sophistication to any outfit.
Reader insights
Be the first to share your insights about this piece.
Add your insights