Sew Up
The glow-up of an amateur sewer to a less-amateur sewer.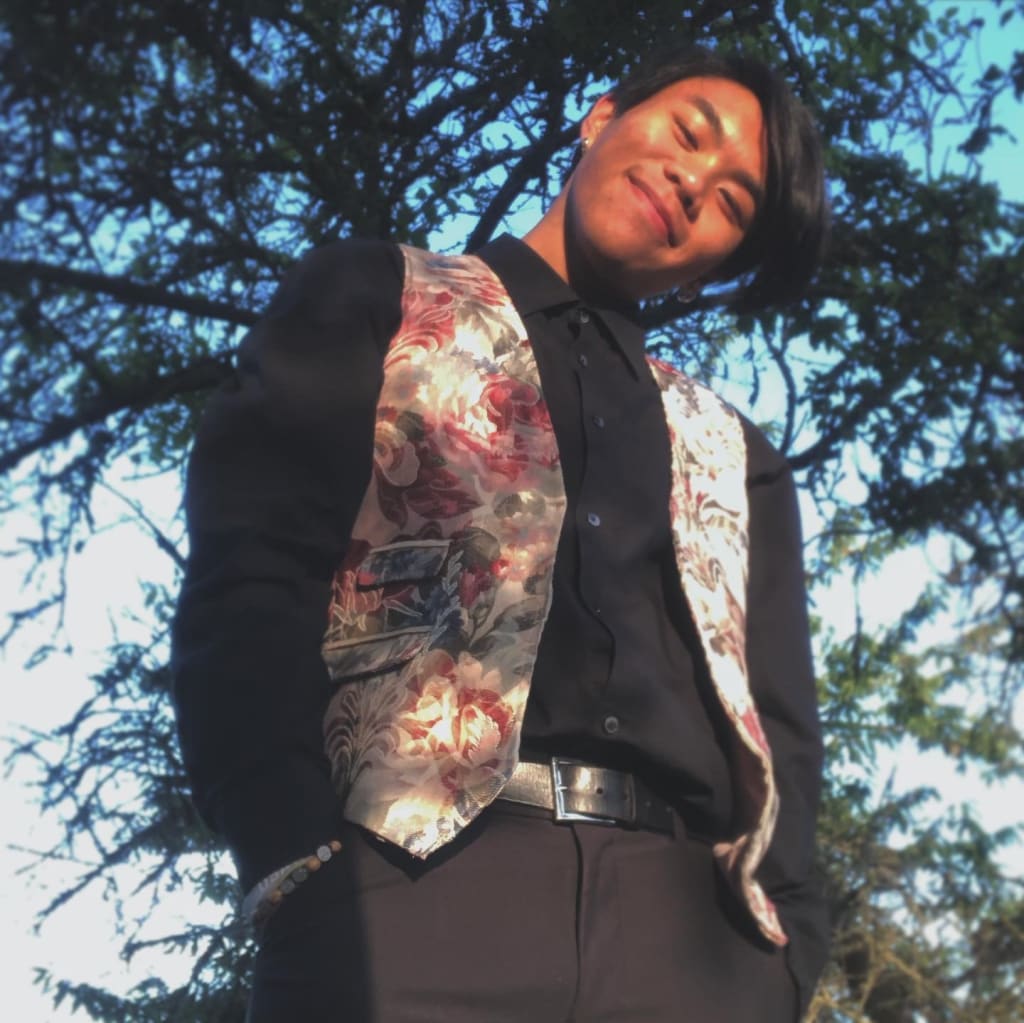 The photo you see for the thumbnail was taken at 6 am on the top of the old garage found in my backyard in Vancouver using my iPhone propped next to a dead branch. This was because I couldn't sleep due to having just finished a project that I had been working on for about a month: A floral vest I made out of an old curtain.
Disclaimer: I am not a tailor, sewing guru, or influencer nor do I plan to be.
Sewing is more of a hobby I picked up from my mum after watching her fix her own clothes. She made it look easy and pretty fun so I tried taking it up. She would alter old clothes, take the scrap as recycled fabric, and making new things out of them. It was like a glow up but for about-to-be-thrown-out-clothes, or a 'Sew up' (if you will). She inspired me to find a use for old clothes so that you don't have to throw them out and save money. (As a broke Uni Student, saving money where you can really adds up.)
When I started I didn't even know how to thread a sewing machine and my stitching was very patchy and uneven. Fast forward a couple of years and I think I can probably thread a sewing machine but my stitching is still pretty patchy, better, but could still take some more practice.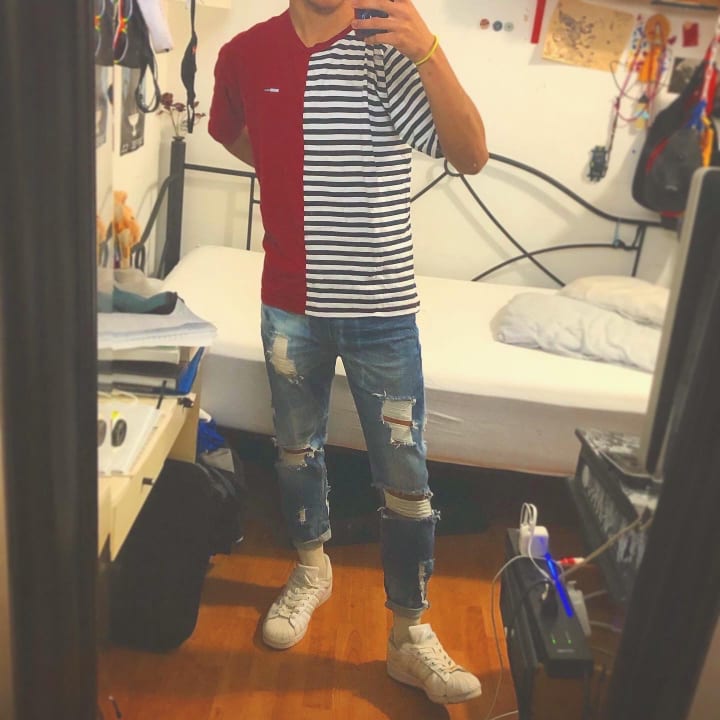 My first projects were usually taking old jeans and turning them into shorts by hemming the bottom. Then I graduated by hemming T-shirts. Then I tried altering my jeans for the first time to make them fit better. Next, I tried making clothes inspired by things on the internet like a half-half T-Shirt and blouse from the Youtuber withwendy. Next was a DIY vid of 'How to distressed jean,' and one about a cropped hoodie. Then I tried drafting and pattern making which was when I started making the Floral Vest.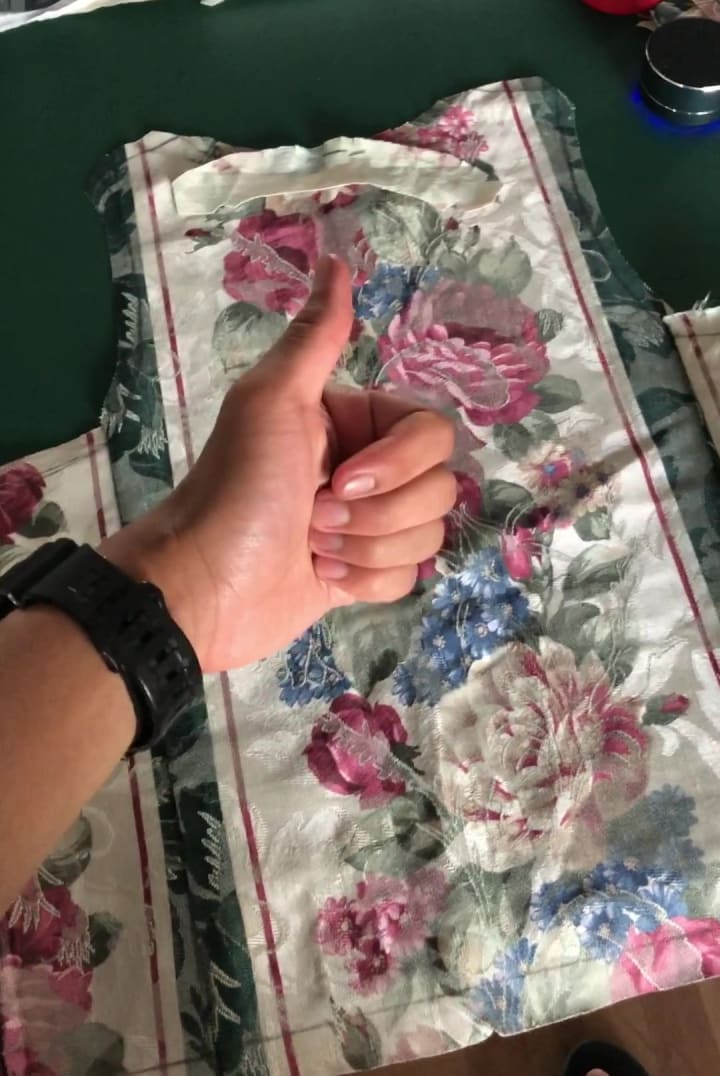 Before that stage, I had never drafted anything for my old projects. It was more of a 'this looks about right...' and *snip* *snip*. Drafting and making patterns was something that seemed intimidating and tedious so I avoided it. That was until I found an old curtain that we were going to toss away. The thing had holes in it, the stitching was frayed and it wasn't even that big to be a curtain. However, the floral pattern was stunning and it would have been such a shame to throw it out so I decided to make something out of it.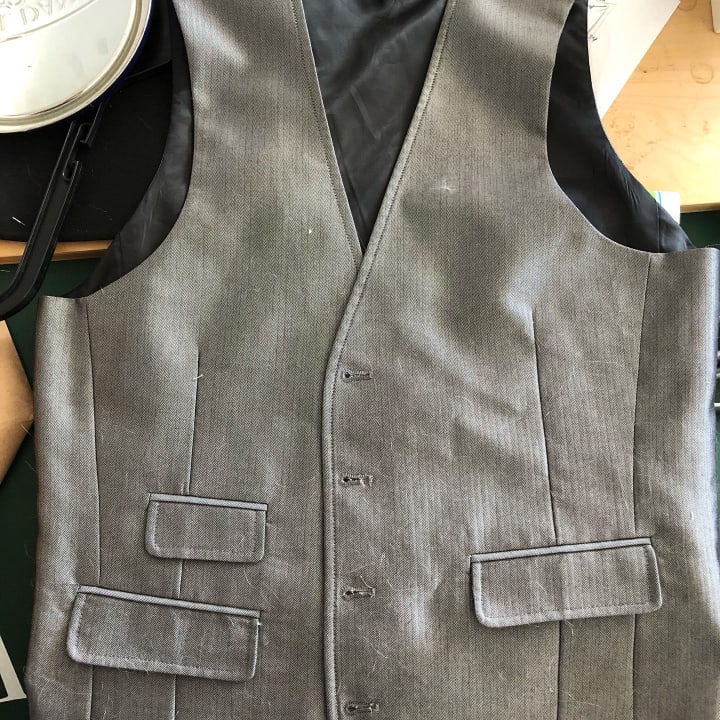 I used an existing vest that I had to make the pattern and I can confirm that it was in fact intimidating and tedious. In short, some things I learned along the way were to always map where you want to cut the fabric, don't make your seam allowance too short, and I hate pockets, I hate pockets so much. Nevertheless, I was still very happy with the outcome, and making the pattern spared me a lot of visits to my seam ripper.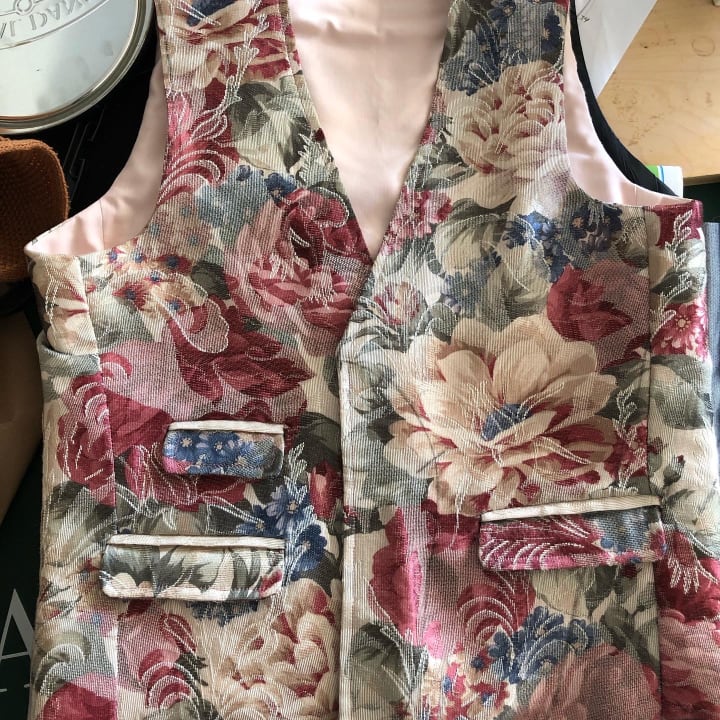 After I finished the vest I was so excited I couldn't sleep hence why I woke up at 6 am to take photos on top of the garage in my backyard during sunrise. Looking back, it was really cool thinking about how I never imagined myself making something so complicated a couple of years ago like 'hey...I actually did that,' but I digress.
Since I started, sewing for me has been a great way to destress especially since quarantine started. It has helped me reuse the old clothes that I would have otherwise thrown out. Additionally, it's a great way of making gifts for friends and family. Needless to say, I hope to sew up some more old clothes in the future. I have recently taken up embroidery, so that should be fun.
In all, if you were to take away anything from the story of this novice sewer I hope that you know that you don't have to be good, you just have to try and let the things that inspire you drive you. Also, I hope that this reassures you that you can start anywhere and still make something pretty cool.