Peter Jean Marie
Peter Jean Marie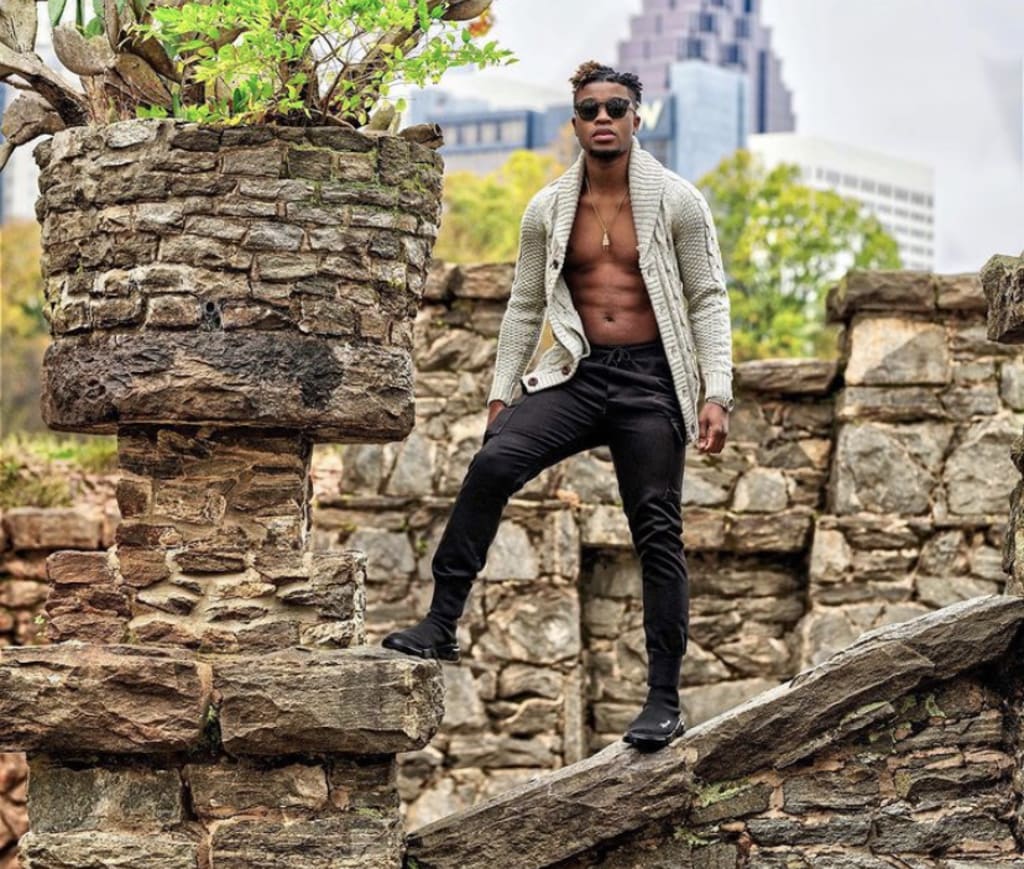 What's your name and where are you from?
My first name is Peter and my last name is Jean Marie. Yes my last name is french but I am of Haitian descent. I started of as a print model at the age of 16 but I later became a fashion designer at the age of 18. I was a talented teenager who was offered many gigs but rarely had transportation to make it out to these jobs. Not only were my parents separated but they were also full time employees and that made it quite difficult for me to go to certain places and do the things I wanted. Then one day I said to myself "since I can't travel much & model for other brands I'll just create my own and model for myself" and that is exactly what I did. I was born In Pompano Beach, Fl but raised in Naples, Fl. Both of my parents are from Haiti so that makes me Haitian-American.
Tell us about your up bringing:
Growing up I found myself to be very competitive in sports. I competed in basketball, football, and track & field. I wasn't the best but I also wasn't the worst. For some reason when it came to sports I was always average. Though I was average I never gave any kind of slack, I always worked hard. What made me different from those that were better or worse than Me was that I was/am very determined. That is one thing you can't teach me how to be and that is determined. Due to my determination, I made the team for every sport and with that technique I apply it to my lively hood in life & Fashion.
Tell us more:
I can go ahead and list out all of my "want" to accomplish but instead I'm going to list out what I will accomplish in life. I will be a well-known fashion designer across the United States of America as well in other countries. I will compete in New York Fashion Week and have my designs seen by millions of people. Not to mention but I will participate in Milan, Paris, and London fashion week as well. I will have my designs picked up by many stores. Incase you didn't know, I'm already a step ahead and have been picked up by the Ritz-Carlton Hotel earlier this year. They carry my signature line within their private boutique.
Where do yourself in 5 years?
In 5 years, I will have already became a multi-millionaire. I see myself and my team shipping out Peter Jean Marie clothing/products non stop. I will be traveling to many different schools/orientations to give speeches to many adults/students who inspire to be anything in life. In some occasions I will visit the stores that carry my line and I also will be visiting my stand alone store(s) as well.
What do you bring to your industry?
To my industry I bring "hope". After graduating from design school I had worked at a local Saks 5th Avenue back in Naples, Fl and was told by a former manager "you are not a designer and an order for you to be one you need to be selling your stuff within our store". He said that I would never be one. Nowadays some people think they have the right to dictate and tell you what you can or can't be in life but on that day I made sure I had the say-so.
Anything else you would like is to know?
I'd like to leave behind my own design school that anyone can go to that inspires to be a designer. I will leave behind a brand that has/will impact many people across the world. When people see my name/logo not only will they recognize quality but they will simply remember that there is "hope" and that they can do anything they put their mind into.
designers
Jason James is an American journalist Andrew writer from Miami, Florida that specializes in covering the entertainment industry.