New York Fashion Week Recap
The Top Moments from the NYFW Spring Ready-To-Wear Collection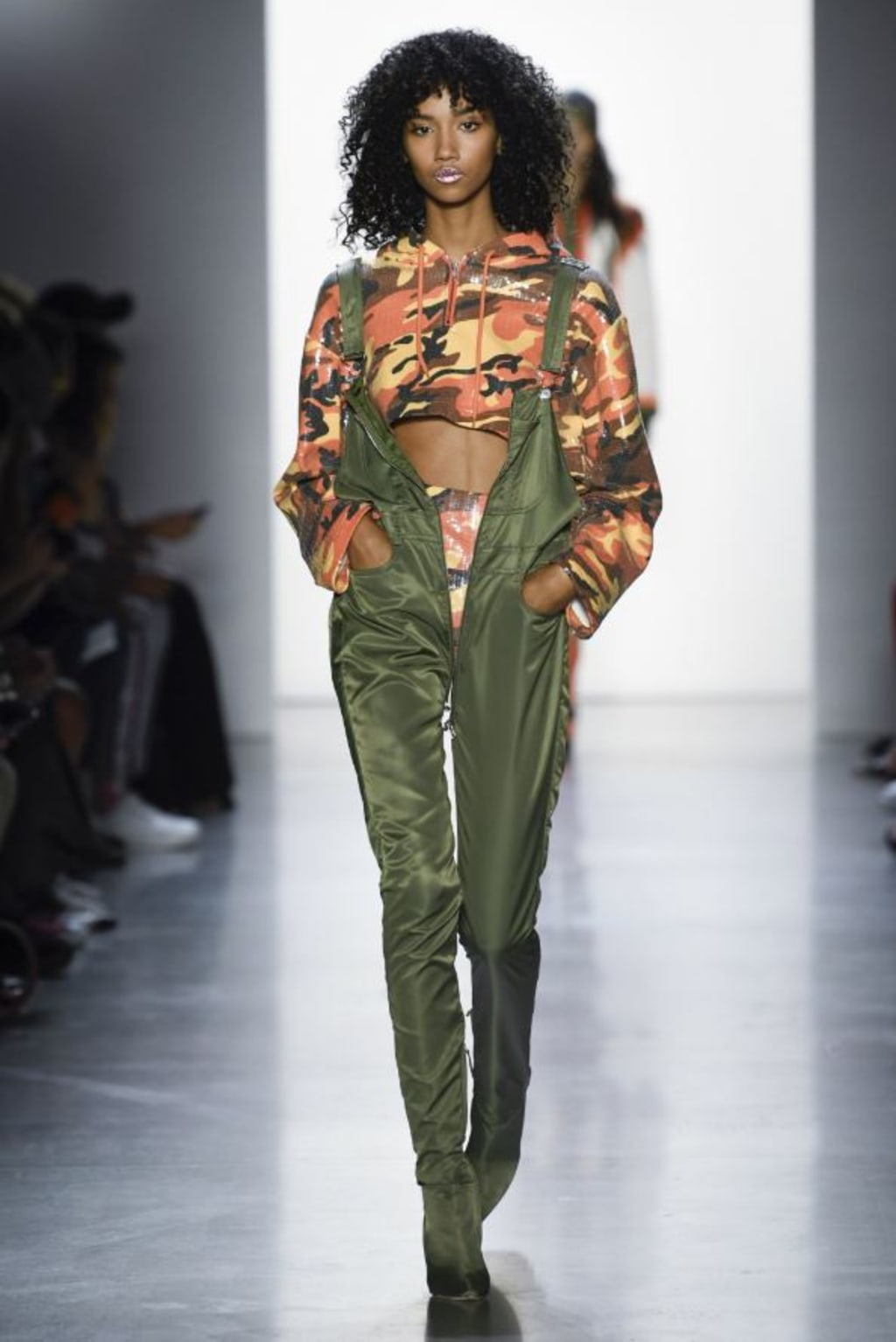 Jeremy Scott NYFW '18
New York Fashion Week (NYFW) began in 1943, and a lot has changed in the fashion world since then. Instead of holding each show on the same runway, they are placed all over New York City outside and on rooftops. Inclusivity is more important than ever, and the runway is the best place to represent that.
In the fashion world of New York, September and the beginnings of Fall are one of the most frantic and fascinating times of the year. NYFW 2018 lasted from September 6 through September 12 of this year.
I am thankful for social media in this day in age, because people all over the world are able to see the sewed creations premiere down the runway. It is interesting to preview the new fashion trends through the eyes of different people and medias. This is what I was able to take away from the NYFW experience of this year.
Jeremy Scott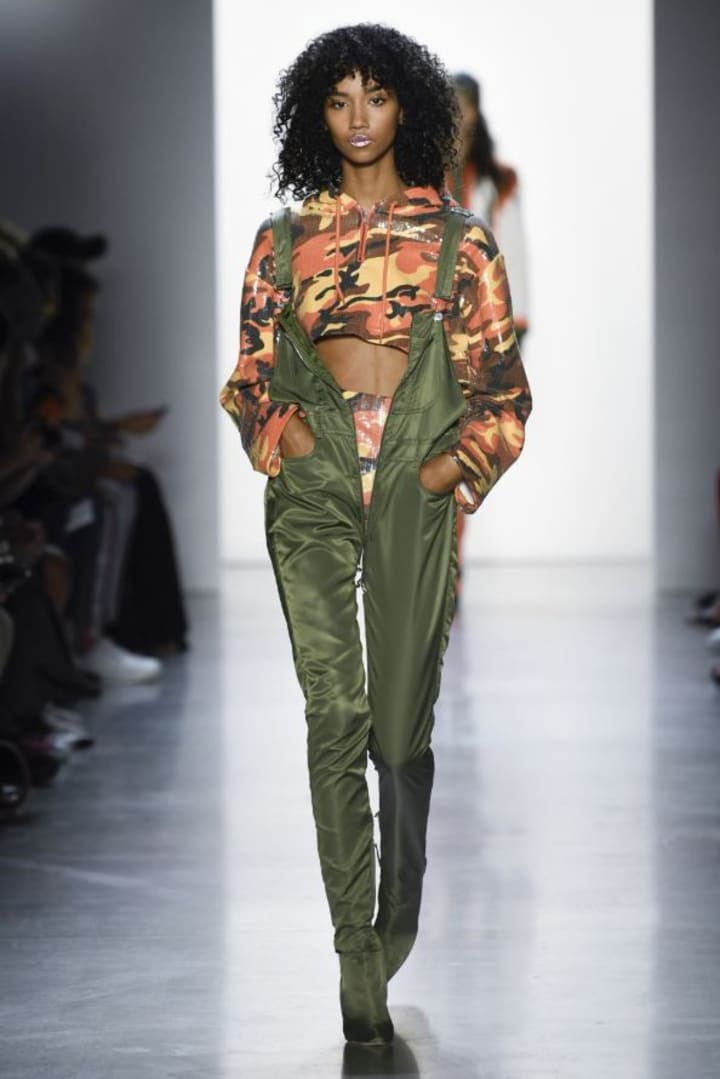 The creative director of Moschino, Jeremy Scott, ended his show with a political message. He showcased over-the-knee boots trend to the extreme, as shown in the picture below. Lots of elite people were at his show, including Offset who was a model on the runway.
As mentioned before, the fashion world is a place to be bold and make a statement. Scott walked down the runway wearing a tank top that said "Tell your senator no on Kavanaugh."
Kate Spade
This was the an emotional moment for the Kate Spade NYC brand. The fashion world and many of the brand's beloved customers mourned the loss of Kate Spade earlier this year. Although Spade wasn't the creative director for the entirety of her life, she was still inspired to leave "a sparkle everywhere she went."
Nicola Glass, Kate Spade's new creative director, wanted to keep showcasing the brand for what it was: classy, chic, and everlasting. The Nicola bag showcased on the runway.
VFiles—Yellow Label Collection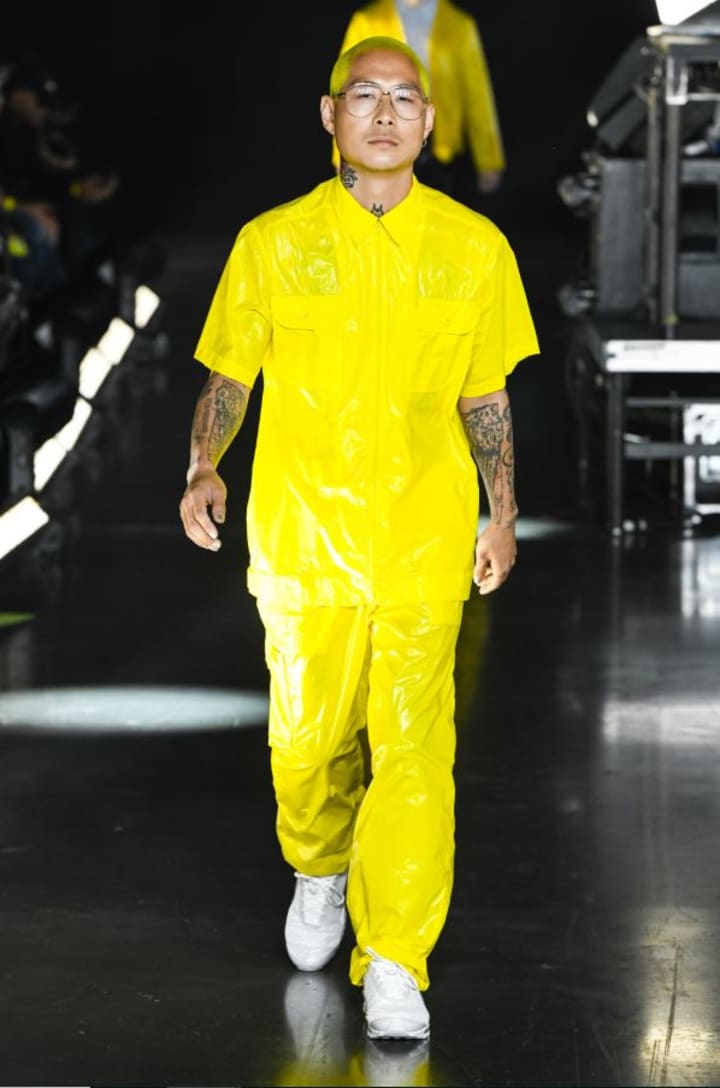 VFiles is a content hub that connects people through fashion, music, and other arts. This brand wanted to open up the show to more than the fashion elite.
The beautification of the runway models gave me a Hairspray vibe.This collection featured big hair and monochromatic touches. VFiles announced the yellow label collection. A piece from that collection is shown above.
As music plays a heavy role in the brand, music played a heavy role in the runway show. Lil' Kim closed the show wearing yellow. She's a true fashion icon which helped make this runway show iconic.
Alexander Wang
Alexander Wang is leaving NYFW after this season. This brand will continue to do other fashion shows, though. I really like how this brand decided to set the vibe for their last show.
I describe this collection as biker grunge. The models wore bandannas and biker shorts. Black, red, and leather were essentials to this collection.
Milly by Michelle Smith—Metamorphosis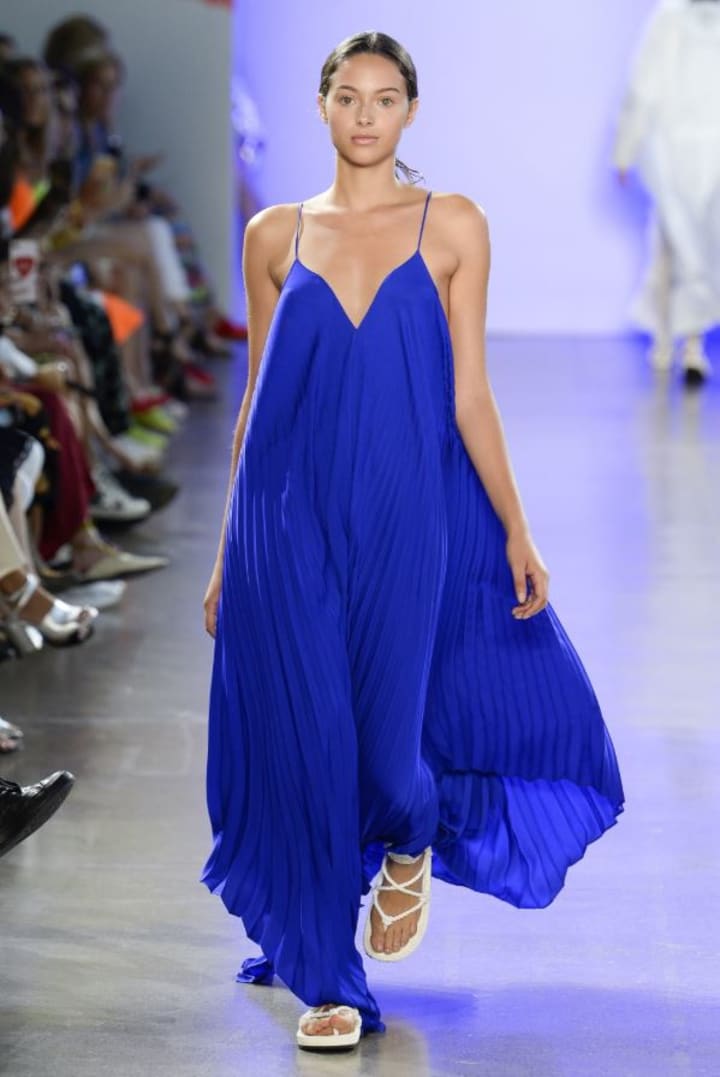 Milly by Michelle Smith is a brand that I would love to model on the runway and walk away with. The designs were simple in silhouette and bold in color. Oversized, slouchy, baggy, flowy, and comfortable are all adjectives that I would use to describe these designs. All of the models came down the runway wearing the same white sandals. I loved this feature of the show, because it is something I haven't seen before and it just shows simplicity and versatility of the designs.
Oscar de la Renta
Fringe, feathers and fray are the fashion trends for this brand. This show was outdoors. Tile designs is a common theme for these designs. Many notable models, including Bella Hadid and Duckie Thot graced us with their walks down the runway wearing the Oscar de la Renta collection.
alice + Olivia by Stacey Bendet
Bright, playful, feminine, colorful, and fun are the adjectives I would use to describe the alice + olivia show. Bright prints and textural fabrics were used to create this collection. It was showcased off the runway in a room that consisted of make shift rooms. It appeared to be magical from what I was able to see on Instagram. I wish I could have been there to see it in person.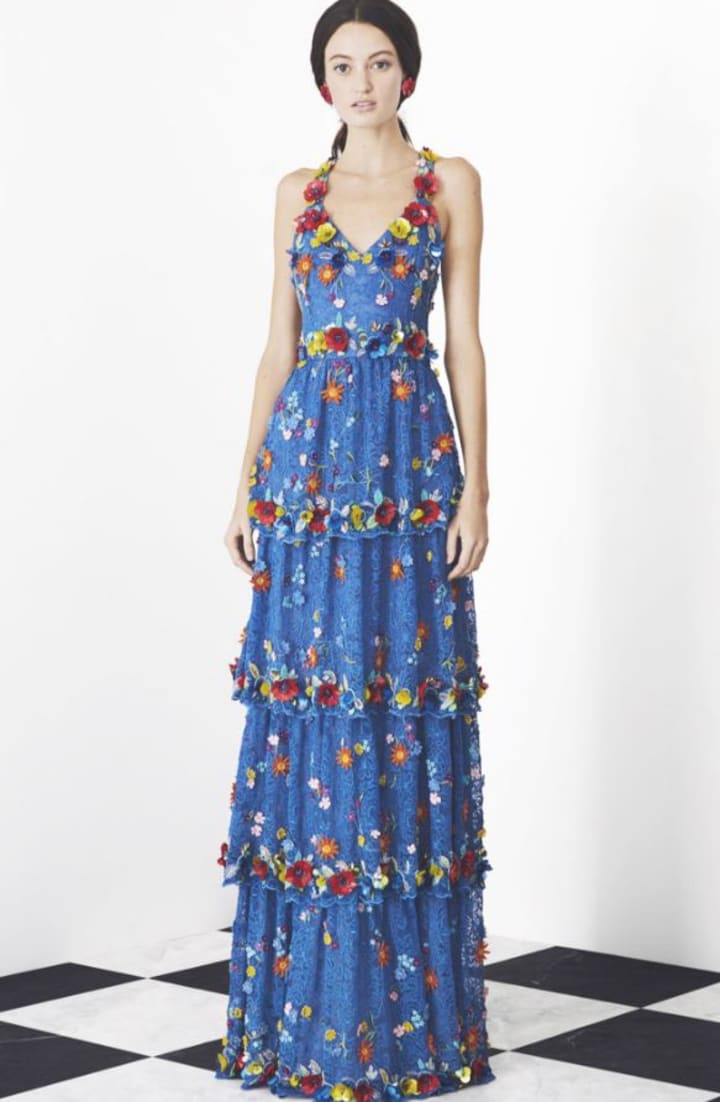 The spring 2019 ready-to-wear collection was one for the books. Celebrities and influencers walked the runway as well as had front row seats. A diverse group of models were booked for this year's shows, which makes me happy. I love when models of all shapes, sizes, heights, and ages strut down the runway. It makes me happy that the fashion industry is finally listening to us when we say we want diversity and representation! We still have a long ways to go, but it's a step in the right direction.
As far as the trends, bright colors, bold statements, and big prints are what is going to be hot in spring. Surprisingly, there is less floral prints than I was expecting, but you can represent spring in other ways instead of floral. From all the collections, I think the laid back, casual fit vibe with a color to add a bold statement is a trend that I look forward to seeing and wearing.