National Handbag Day
Celebrate luxury handbags with Lee K'mor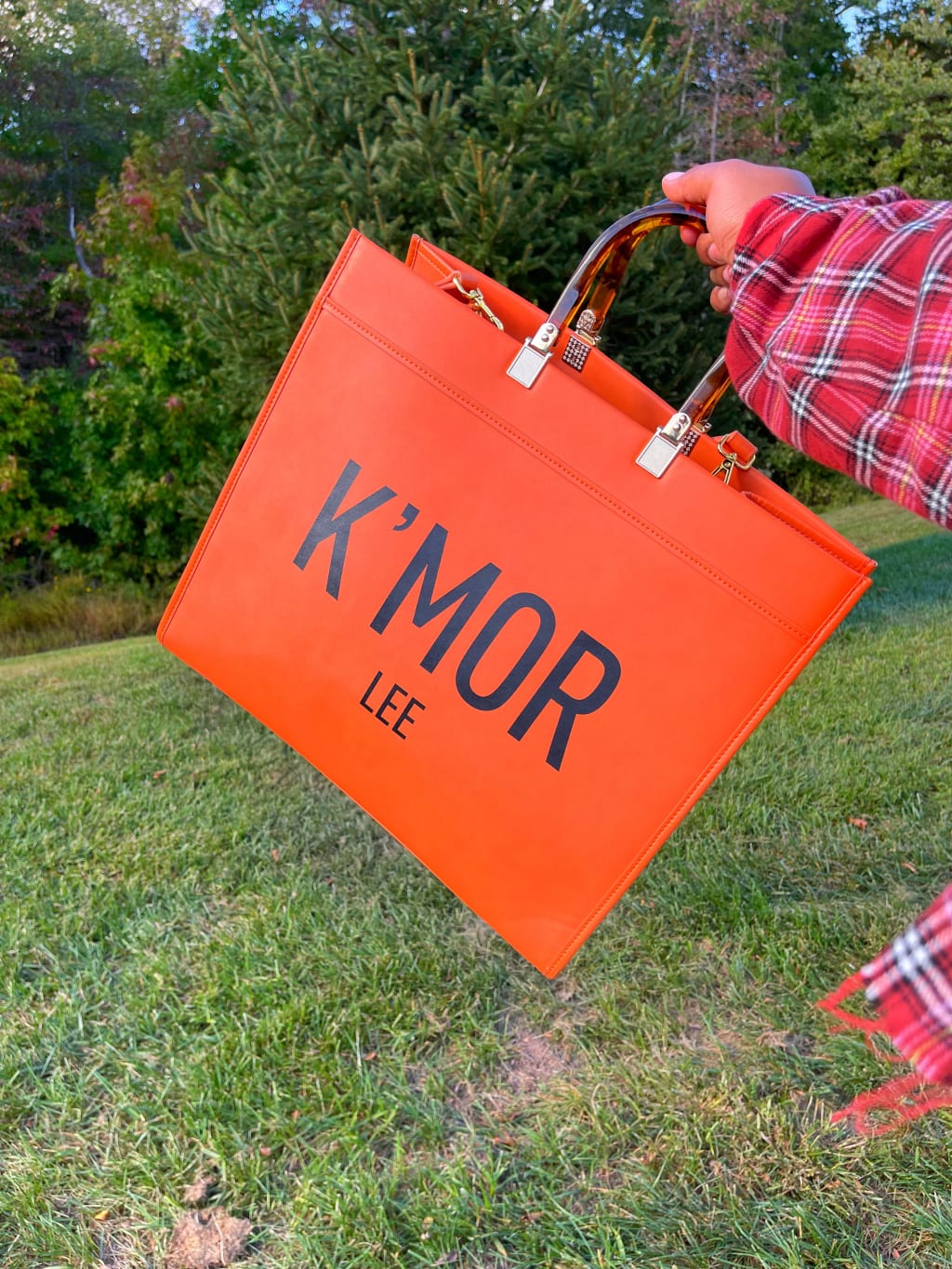 October 10th is National Handbag day! According to NationalToday.com, this day "celebrates the piece of your ensemble that is a fashion statement and necessity all at once. Whether you've got an immaculate designer bag that sets you back thousands, or a massive mom purse full of snacks, tissues, and quarters, you know the handbag is an essential item for many women and even some men! While handbags started as a plain accessory for packing things needed to survive, there are now a plethora of names for the fashion piece (from satchel to clutch), a variety of sizes, and hundreds of styles."
While many women don't need a holiday to wear a great handbag, this can definitely be a reason to go buy a new one! We have the perfect brand for you to support on this very fashionable and fun day.
Baltimore based entrepreneur Tayuania Lee is no stranger to luxury. She's owned a beauty brand for years where she's not only done amazing brows but is an instructor, teaching other brow technicians her highly sought after techniques. Now she's launched a handbag line, Lee K'mor. The line is unique and eye catching to say the least.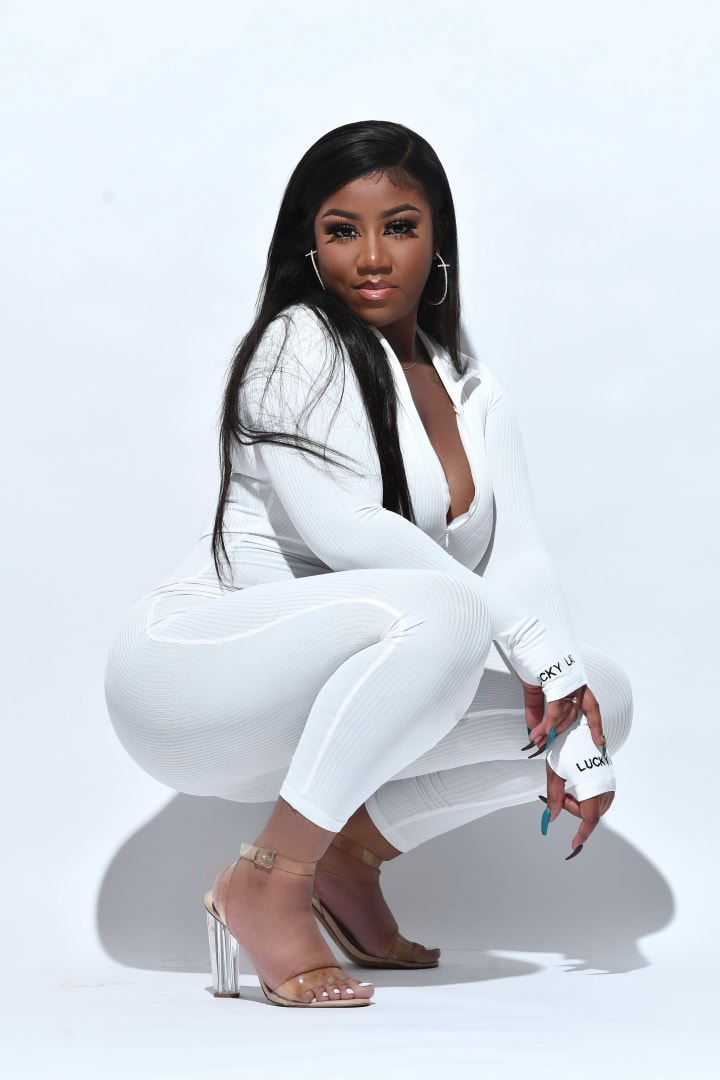 We recently caught up with Tayuania to discuss her handbag line.
We love your available colors! How did you pick the current color options?
Tayuania: Thank you! The orange was the first color I selected. I love bright colors and it's a fall color so I knew people would love it. Customers love it more than expected! It's been one of our most popular items. The black and brown with multi color lettering is meant to be more neutral because I know some people may not be too big on bright colors. The black or brown is more of an everyday bag. When deciding on colors, I also did a poll on my page asking my followers their opinion on what colors we should launch first and these were everyone's top faves!
What's your favorite season for fashion and why?
Tayuania: My favorite season for fashion is fall. You get to be more creative with outfits because you can add layers. I love the spring and summer weather but more clothes come off so it's less material to work with and less opportunity to really put pieces together.
3. It's award season. With that in mind, if you could pick any celebrity to walk the red carpet with one of your bags who would it be?
Honestly at this current moment any celebrity wearing my bag would be enough for me! But if I must pick I would say Rihanna or Teyana Taylor. First I absolutely love both of them and their style. Their sense of fashion fits perfectly with a Lee K'mor customer. I would also like to see Jada Cheaves holding one of my bags I love her and she's someone who sets standards for what's hot in fashion. I would scream seeing any of them in one of my pieces.
Besides a great handbag, name 3 must have accessories.
For me three must haves are really big hoop earrings, in gold. I love gold! Some bold necklaces, either costume or real ones. I don't discriminate, I just like cute bling. Last but certainly not least, SHOES! Shoes are very important to an outfit. If I wear something simple I always want my shoes to stand out. Shoes, just like handbags can be a statement piece.
How can our readers connect with you.
If you want to reach me you can follow my personal Instagram Tayuania or my business Instagram Lee K'mor. I'm most active on those sites. Also my website is www.leekmor.com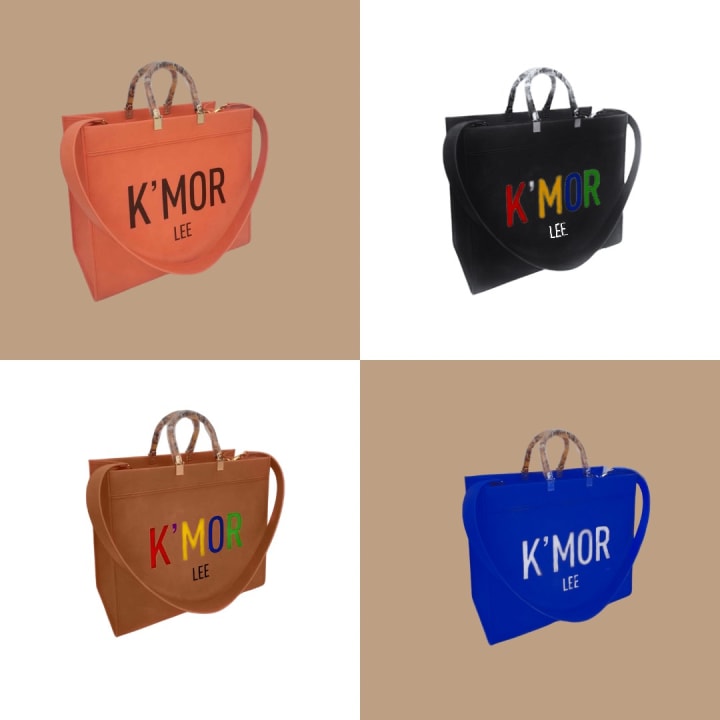 While National Handbag Day may not be a widely celebrated holiday we'll take any excuse to grab a great handbag and we hope you do the same!