Mid-size is a thing!
Not quite plus size, not quite straight size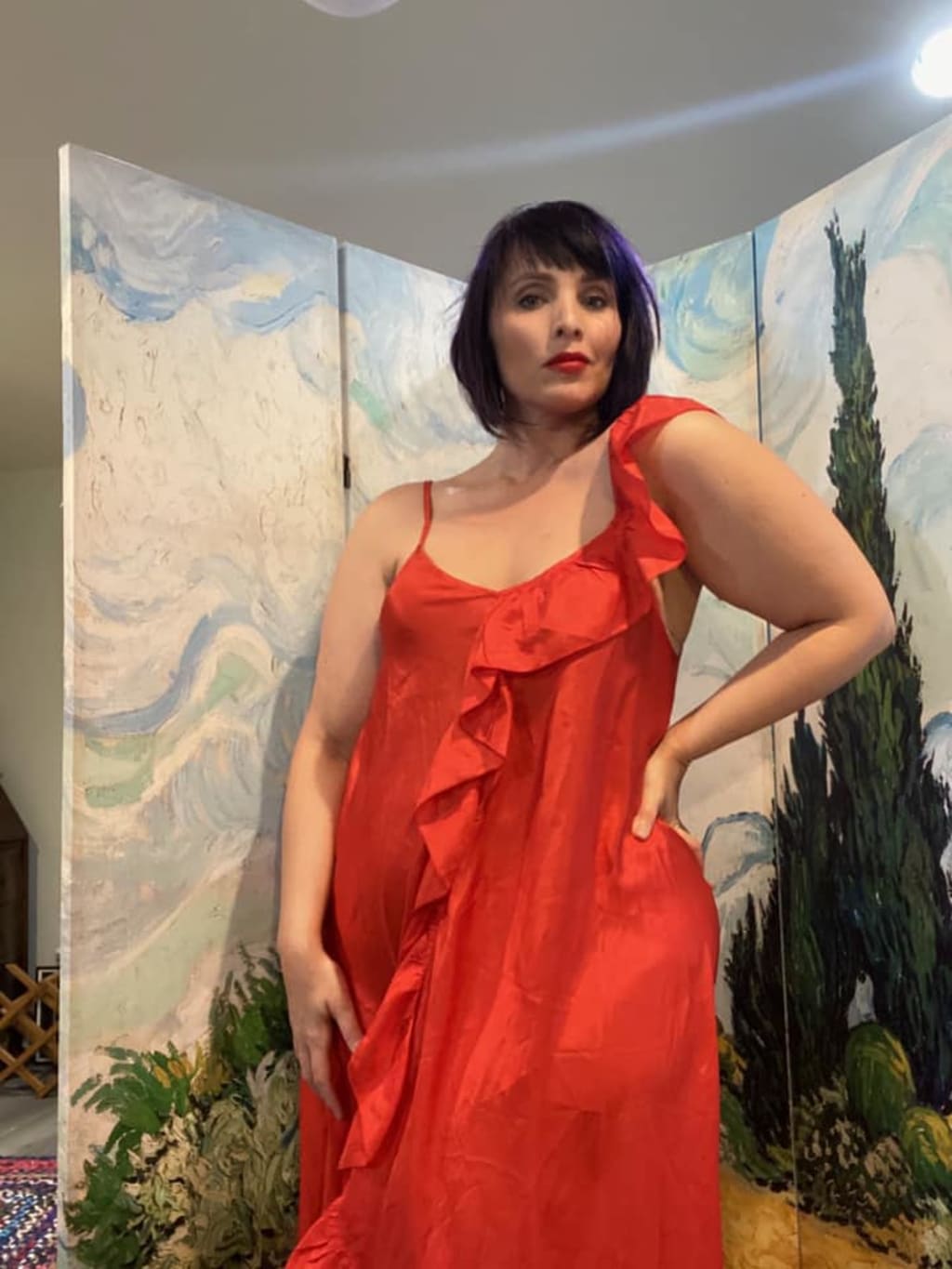 Hi there! Do you feel left out of fashion because you don't fit into a box? Story of my life.
Are you 5'8 or taller and feel that nothing quite looks right? Hello, you tall drink of prosecco.
Do you feel like you're not pretty because you can't find clothes that actually fit as they should? You stop that right now! You're pretty, you're so much MORE than pretty. You're an entire woman with hopes and dreams and a unique perspective to offer to the world. Clothing manufacturers don't understand this. Their marketing teams want you to think they understand, but they don't.
We live in a world of bottom lines. At this point, it is beyond belief that manufacturers don't see that the first sizes to sell out are 10-16. But for whatever reason (I'd love to actually hear it explained and then immediately refute it), the fashion industry does not make enough clothing sized 10-16.
I want to suggest that we all band together and demand better. Not just more frequent and inclusive manufacture of garments in sizes that are actually useful to us, but more attention to detail in fit. I did something to demand better this evening, but in a way that I usually don't.
I honestly wanted to introduce myself to you as this hopelessly sumptuous fashion blogger who knows how to make everything look amazing and effortless, but I also know who I am. I'm more complex than that, and also? If you know me, you know I'm as clumsy as Mary Catherine Gallagher and equally as prone to daydream. A lot closer to Celeste Barber than a fashion model but the fact is, I LOVE fashion. I'd LOVE for you to meet my daydream self - she's a hoot. But I also don't want to work so hard to be someone that I'm actually not.
What I am is a 40 year old mid-size woman who sings opera for a living (well, I did that before The Pestilence- the last time I was paid to be in an opera was February 2020, which is heartbreaking). I'm single, not even kind of looking for a boyfriend. I've spent most of my adult life doing that and I'm bored, to be honest. I want to do something big and loud with my life and until I can figure out what that is, I just need to be single. I'm funny, I'm told I make people laugh sometimes, but mostly I try to make myself laugh. I've got a wicked temper that I have to keep in check by laughing about things as often as possible.
Tonight I was very angry about a garment I'd been eagerly awaiting the arrival of since before Christmas. I ordered a dress from Anthropologie, and much to my chagrin (note that I use "chagrin" and not "surprise") it fit HORRIBLY.
Anthropologie has been doing better. I don't really buy their marketing - ethnically diverse, but somehow all bonded together by music festivals, yoga, pseudo-spirituality and Strollersville. Ugh, I have an intense dislike for all of those things except music festivals (sorry moms, I don't dislike you or motherhood or babies, it's just the smugness of it put forth by brands like Anthropologie. I LOVE motherhood, it's the most beautiful thing that I'll likely never get to experience so I might also be a little sour grapes about it). The marketing just seems like a lie, but I also just really like dresses on sale so sometimes I'll buy things. Never new, always at 40% or more off.
I wear both plus and straight sizes. I'm a 10/12 dress but a 16/18 pant, so I definitely straddle both worlds. I know I'm not alone in not being perfectly proportionate from top to bottom. I really think it's time that designers start to take this into account. Fashion professionals have been saying this for years. 15 years ago I worked in the plus size industry as a model, and the plus size community has at least tried to embrace it. Lane Bryant first offered circle, square and triangle fit jeans around that time. I was thrilled with my circle jeans. They now offer curvy, signature and deluxe. Eloquii offers us the Viola fit, although not in as many options as fellow fat-bottomed girls would like in order to make the rockin' world go round.
I can't buy plus size dresses, even in a 0x or 12W because I'm just not big enough on top. I wish I had the boobs to fill that size out, but I just don't. So when I buy a dress, it's typically a large and it typically needs to flare out at the waist to accommodate my built-in thunder.
It's not often that I am completely swallowed up by a garment, but every single dress I've bought from Anthropologie, whether the brand be Maeve, Hutch, Cleobella, Current Air, Catherine Deane, Avec les Filles....they all completely swallow the top half of my body. And I don't buy too large. I'm 5'8, about 40 pounds overweight by medical standards, and I almost always buy a large. I don't have this issue with other brands from other stores. All of these design houses create garments specifically for Anthropologie to mass produce, and none of them fits - they all have exactly the same issue. This doesn't make any sense to me, other than the idea that Anthropologie is a rainmaker of a store, and that their bottom line would almost certainly have to be cutting down on manufacturing costs. Almost certainly, they size up from a smaller fit model. It's the only thing that makes any sense at all.
As I said earlier, I'm working on my anger. I'm not ignoring it. Ignoring it would be like ignoring a malignant tumor. It might be the end of everything good. You've gotta deal with it. So, instead of raging against the machine when tonight's frock didn't fit amazingly, I sent them a letter explaining that I actually love every dress I've ever purchased from them enough that I've taken them all to a tailor. I actually looked through bank statements and highlighted a portion which I forwarded on - I've spent no less than $600 on alteration of clothing from their stores in the last year. I went on to suggest that their prices suggest in-store tailoring and alterations at the store's expense or at least at a very low cost. I understand that it's ready-to-wear. I get it. But I know I'm not alone. I know many of us wish that clothing were readier to wear.
I know this is a very odd, almost bespoke request, but I believe it's one that every woman deserves. It would inspire confidence in the store, I'd be thrilled about shopping there even though the marketing suggests I don't belong there, and it's the kind of beautiful and self-possessed that every woman deserves to feel, especially when hard-earned money is being spent.
If you agree, I urge you to tell your favorite retailer!