Men's Wardrobe
Starting a Men's Wardrobe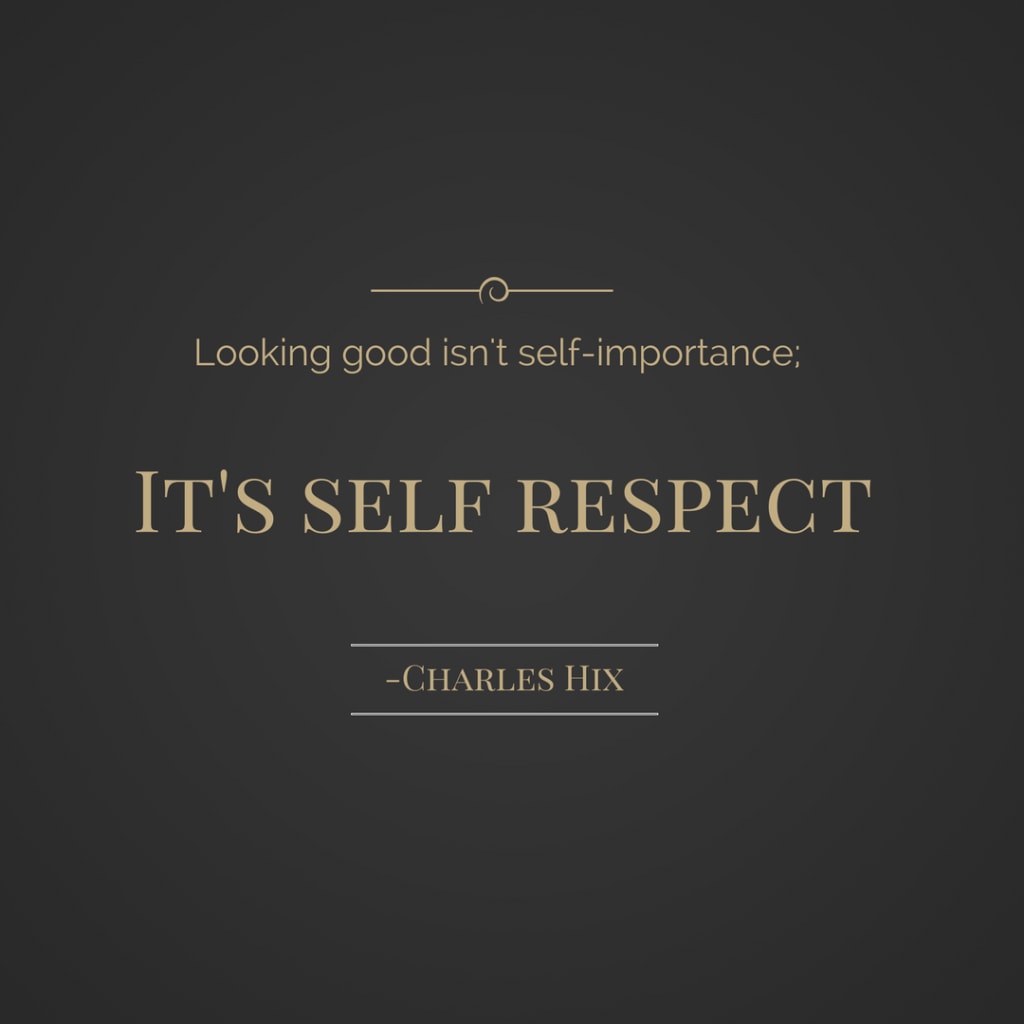 I have worked in retail for many years, too long if you ask me and one thing that I have noticed is that some guys are pretty stylish but they their wardrobe sucks. I was a personal shopper for many years and when I started I noticed that I had the same problem. Lots a great pieces but nothing to wear it with. I get that starting a wardrobe can be quite boring or very tedious but they are the foundation, the quintessential pieces that will make everything look more put-together. I am going to share my knowledge and all that I have learned to get men started with building a more grown up, polished wardrobe that will compliment anyones style. It is not about brand, low or high-end, or the amount of money you spend. It is about well fitting clothing, which in my book is the most important part.
Pants are probably by far the most frustrating to buy. Even I hate having to try on pants (which is why I make my purchase on line with different fits and sizes and try them on in the comfort of my own home.) Every gentlemen needs one dark pair of denim. Depending on your build you can choose whether you want them with a straight, slim or skinny leg. If you want the illusion of being taller, I say always go slim. Dark blue denim is the new "dress casual" look that you can easily dress up and down with the right shirt and shoes. Fit is the most important and the way you care for them is too. Denim is not meant to be washed as often as you think. If you would like to preserve the color and fit, then my rule of thumb is to wash them if you know you spilled something on them or if they begin to smell a bit funky. Very little detergent, a separate load and in cold water. My favorite denim for high end is Seven Jeans or Joe's Jeans. I love that you have to get them altered and not worry about being in between lengths. For low end, I have found a new appreciation for Gap. They have definitely stepped up their denim game and went back to what they are known for. My go to is J Crew in the 484 fit with stretch. They fit well, dye does not rub off too much and wear very nicely.
A few pairs of chinos is very important. First, 'khaki" is a color not a type of pant!!! Second you will need a few pairs and my recommendation is navy and khaki (personally I would go with a darker khaki but it's completely up to you.) A chino is a great alternative to denim and you could wear just about anything you would wear with your denim. If you feel like a navy is not you then I would alternate it with a gray. Finding the right fit in these is obviously just as important but they do lay differently when you try them on. Usually its because of the design of the pockets. If the pockets flare too much it's usually because they are too tight at the seat of the pants. Trying on different fits may be useful when finding the right fit chinos and also trying on different sizes as well. For instance, you may be your normal size in a slim fit pant, but you may not like the bottom opening. So try on a skinny and go up a size and see if that works out. My go to is J Crew. They offer great color choices and they clothing wears extremely well and easy to care for them too. Just remember, not too much detergent.
Button down shirts are a huge part of you wardrobe that you never want to take lightly. Your closet should definitely have a nice white, solid blue, and striped (blue and white) shirt. Fit is always important and depending on your style, you may want to go a bit more on the casual side instead of dress shirts. J Crew and Gap have great dress casual shirts. They have been pre-washed and super easy to care for and they offer two great different fits. Banana Republic have great dress shirts if you need them to be a bit more polished and crisp. They also offer them in different fits and wrinkle free.
Eventually you will need to purchase some sweaters to add some depth to what you are wearing. I recommend a light weight wool because of the versatility but cotton or a blend (a combination of cashmere, cotton, wool and or linen) is just fine. Black and/or grey and a navy blue is golden when building your wardrobe. They are classic pieces that never go out of style and they can be worn with a collar shirt under or solo. It is great way to polish up or dress up denim or chinos. Uniqlo has great merino wool sweaters that fit well and are at a great price point. Both Banana Republic and J Crew offers great blends and well as merino wool and they have great promotions so you don't have to break the bank. These pieces however, do need some extra love for you may need to get them dry cleaned, unless you go the cotton route. If you do, keep in mind that the versatility of dressing up in a cotton sweater may not have the same polished affect as wool. Also, if you choose to wear a collar shirt underneath, I personally like the v-neck sweaters.
The shoes are just as equally important as everything else. It does require some thought because there are plenty of styles, colors and they do not fit the same. But the most important is a leather shoe. Eventually you will need both a black and a brown so this is what I recommend. A black shoe is formal, I would say keep it clean. A cap-toe, oxford or a buck is suffice. i would stay away from patent leather for they crack and wear very easy and require a lot of love. Plus, unless you constantly wear a tuxedo, you really do not NEED a patent leather shoe. I would recommend that you get a shoe that has a sleek, clean shoe, nothing bulky or too square of a toe. Purchase a polishing sponge and leather conditioner so that they can last a very long time. This may be one of your most expensive purchase but they can outlast most of your clothing with the right care and they can be resoled so you don't have go through the pain of breaking in another pair of shoes for a while. A brown leather shoe you can have a bit more fun with depending on your style. You can do an oxford, cap toe or a buck just like in black but you also have the option of a wing-tip. Same rules apply for these as well. My go to's, depending on what look I am going for is To Boot New York or Cole Haan. They are different price points but both are great shoes. The other must have is a sneaker. My rule of thumb for sneaker is keep it classy. An all white sneaker is vital. Personally, I like the Adidas Stan Smiths, the Converse Jack Purcells, the classic white Converse or Classic Vans. It is the way a gentleman would wear sneakers in the office on a Friday with some chinos, a button down shirt with the sleeves rolled up and not feel underdressed.
My favorite piece to shop for is a jackets or outerwear. You will need a navy blue blazer. It goes with just everything that I have mentioned. Zero thought process. Its great to have for emergency meetings, interviews, or a date. As far as a casual jacket, I would highly recommend the bomber or windbreaker jacket. I will always think that navy is your best bet because it is versatile and it goes with any color shirt or sweater but that is your choice. I have a Banana Republic windbreaker that fits amazing and is far one of my favorite jackets. I can keep it casual with a tee and denim/chinos or dress it up with a button down and brown leather shoes.
The last thing that I believe every guy should own is wool trousers. Depending on your career you can go one of two routes. If you do not need any to wear a suit at all, then you could buy trousers in either black or charcoal and in navy. (I personally think that black is better than charcoal because you can use them in a more formal setting but to each their own.) Express (the store) has some great wool trousers with a bit of stretch that feel comfortable and fit well. They offer three different types of fit but most importantly, they are inexpensive. I will always recommend that every guy should have at least one suit in black because you never know when you need one but that does require a bit more money and time to talk about fit. Buying a suit is not an easy purchase.
As far as accessories are concerned, this is where you personality or your sense of style comes into play. Whether you are a metal, leather or cloth band watch kind of guy, or if you like bracelets or necklaces just keep in mind, less is more. Keep it simple and clean. But you will need a black and brown leather belts. No questions asked! A belt does more that just hold your pants up. It is a great way to add some "umph" to your outfit and look more put together with out even trying.
It may be overwhelming and it may seem like you may need to spend a lot of money but the truth is, you have all the time you need to acquire all these pieces and now you have a list on hand to know what to look for. At this point you have about five tops (shirts and Sweaters) and about six bottoms (denim, chinos and wool trousers) that make up about twenty-five different outfits that go hand in hand with zero effort or thought. You could dress in the dark and still feel confident that it will come together quite nicely. Keep in mind that this is just the beginning of endless possibilities where after you have these quintessential pieces in your wardrobe, later you can incorporate color, pattern, seasonal clothing, boots, loafers, fatigue jackets or incorporate some high end pieces. I will warn you that once you start, it's kinda hard to stop.
Reader insights
Be the first to share your insights about this piece.
Add your insights