Maggie Warlick: Up and Coming Fashion Icon/Model
Maggie Warlick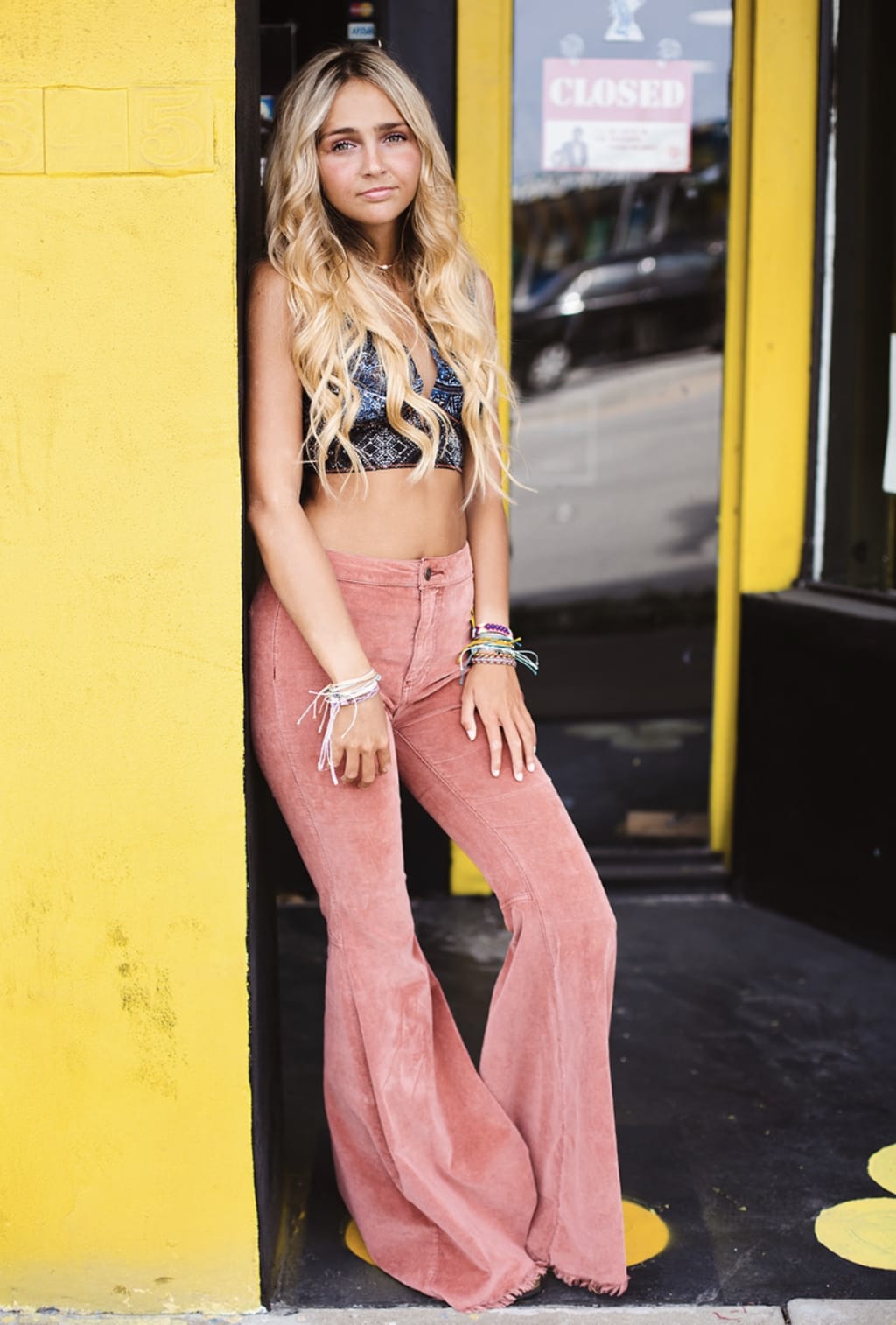 What's your full name and where are you from?
My name is Maggie Warlick, but most of my supporters know me as Mags Warlick. I live in Atlanta, Georgia. I have agency representation in Atlanta, Miami, and New York City. This requires me to travel a good bit and I love that part of my job. Even though I love traveling, I will always call Georgia home.
What makes you different?
The thing that makes me different as a person is that I am not really an open book. A lot of people are super comfortable with sharing all kinds of information with others. That is not me. I hardly talk about my job with my friends and family. I love what I do, but unless they ask about it and seem interested, then I am not going to bore them with talking about my job. When I do open up to people, I do it with complete honesty and honesty is a big deal to me. Being dishonest is a red flag for me and a huge turn off. I am different as a model because I am not the typical model height. The industry does have petite modeling, but it would be amazing if that mainstreamed. I would love to break big in the industry and open up a new platform for women under 5'7". Lily Rose Depp is a huge inspiration. She is Karl Lagerfeld's muse and she is 5'3". I would love to have my own fashion line, but I will be attending college in the fall of 2021. I'm not sure what my major will be, but it will be in the fashion field. I plan to continue modeling because I love it and the money is nice. This is where my goal of mainstreaming shorter models comes in. This is a division of modeling that is underrated and there are so many men and women who would make excellent models but don't qualify because of their height. Signing with the right agent will open so many doors. I have been blessed with the greatest child agents and I am hoping the blessings continue once I become an adult. Reaching these goals will ultimately lead to setting new goals and honestly, I can not wait to achieve all of my dreams.
Where do you see yourself in 5 years?
In five years, I would love to have my bachelor's degree. I plan on continuing to grow my brand and hope my modeling career is still going great. By this time, I should have an agent in all major cities and would be able to sign with brands that right now I can only dream of. I also have the dream of being on a billboard in Times Square and the cover of a major publication. That would be so incredibly awesome.
What do you bring to the modeling industry?
I bring individuality to the modeling world. My style can be changed and I adapt well to different photographers and other models. I am often told by photographers that they appreciate the fact that I am not demanding or high maintenance. My personality is super laid back and I just love what I do. The photographers visions are always spot on, so they don't really need my input on what they should or should not do. As I mentioned before, I hope to bring recognition to models, who are under 5'7". Height should not define the modeling industry. If you can sell the product, then you should be qualified enough for the job.
What legacy do you want to leave behind?
The legacy that I would like to leave behind would be kindness. To be successful in the industry, people should not have to be demanding or rude to others. Kindness goes a long way. It is so much more rewarding to leave a photo shoot on good terms with the hair and makeup team, the photographers, craft services and the set designers. I believe good vibes are contagious and bad energy will result in a bad photo shoot or failed job. Connections in the industry are so important and so is human kindness. Always remember the connections made could be your gateway to a successful career. So the legacy I plan on leaving in the modeling and fashion industry is kindness and love to all.
About the Creator
Jason James is an American journalist Andrew writer from Miami, Florida that specializes in covering the entertainment industry.
Reader insights
Be the first to share your insights about this piece.
Add your insights