Luxury fashion art designed and handmade in Germany
MAÉST - The story behind art and fashion.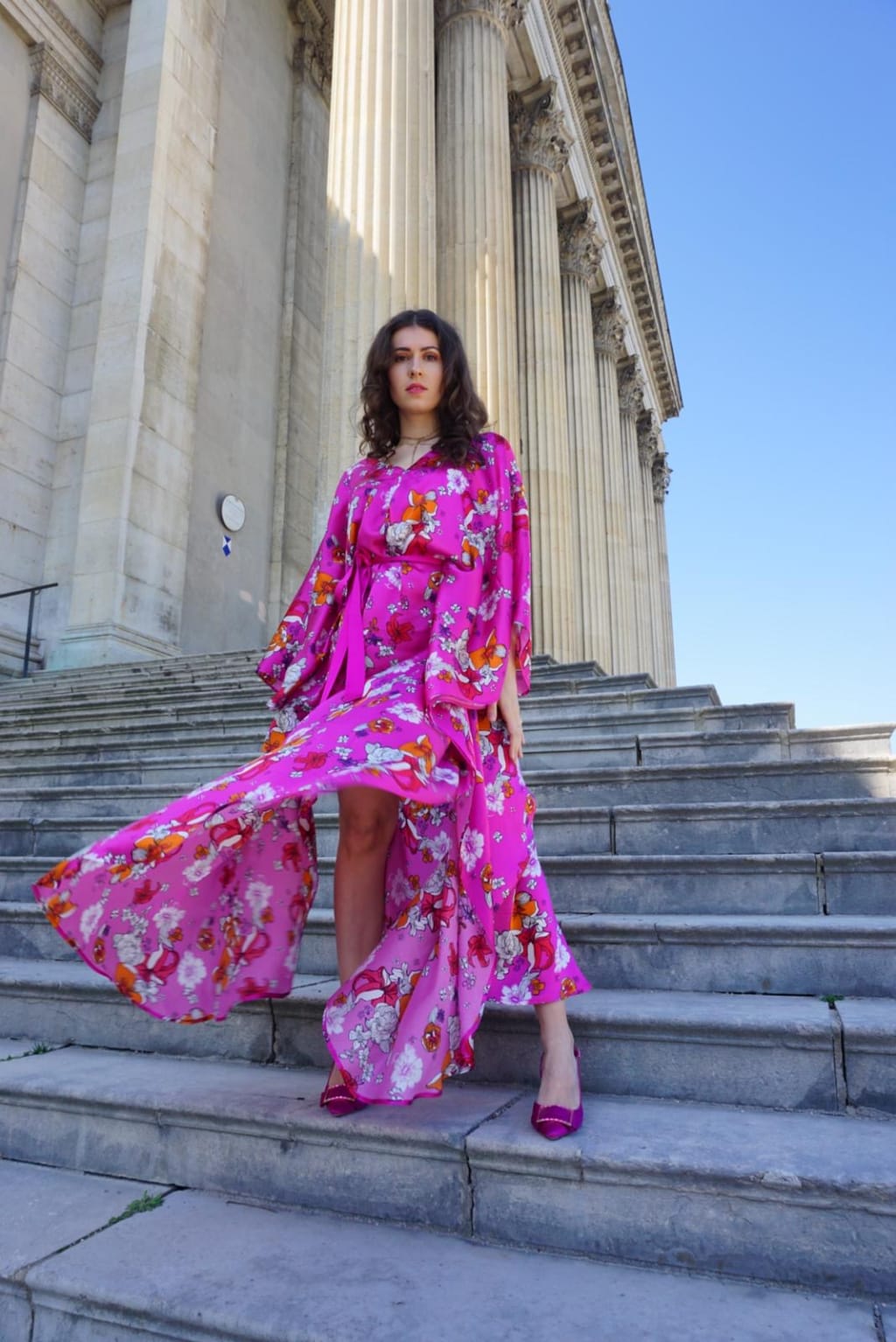 MAÉST
www.maestofficial.com
1. Marketa, what's your story? Why did you choose to dedicate your life to fashion and design?
The love of fashion is innate in me. Already as a child I played at my grandma's whole wardrobe and tried on every piece of fashion and dressed my younger sister. Afterwards the whole family sat in the living room and we presented our choice of clothes. My Czech grandmother was a seamstress, so I experienced the process of making clothes from a very young age.
I simply love to express myself in the artistic form of clothing and to process my emotions and ideas in it. Fashion for me is art and also has a soul, it must evoke emotions otherwise it is lifeless for me and I missed my goal.
2. How do you get inspired?
I developed a deep sense for an aesthetic that combines the spirit of the time with the poetic codes of different cultures. The designs of MAÉST are deeply rooted in my second home and are reminiscent of Czech fairy tales and folklore. Voluminous shapes in historical costumes, colors of flowers and art from the Art Nouveau era are considered as my essential inspiration.
3. What is your signature of the first collection?
My passion for details, bold colors and prints are recognizable in every MAÉST design. The collections are a selection of garments that combine art and fashion. In our communicative age, MAÉST designs stand for a visual expression of personality. As a Munich based fashion label, we're also produces hand-embroidered unique "Dirndl" on request.
The idea is to create unique fashion that can be passed on to the next generation as vintage pieces. However, my priority is to combine my creative and interdisciplinary visions for MAÉST.
4. Tell us about the fabrics and silhouettes that you use. What should we know about them?
Following this philosophy of MAÉST, every piece is manufactured in Germany in the highest quality and with social sustainability. Materials such as silk, jacquard or cotton are sourced from Italy and provided with specially drawn prints or hand embroidery. Each collection is exclusive and limited.
With the focus on strong silhouettes and opulent details, each piece is handmade. My collections are a selection of garments that combine art and fashion.
5. How do you want people to feel when they wear your clothes?
My fashion is intended to make women feel strong, spirited and individual. It is for women who play with femininity and sophistication and enjoy life in every way.
It shows a fairytale beauty, which is still vivid in the memory.
Self-confidence. Individuality. Femininity. MAÉST celebrates the maximum expression of fashion and its power behind it.
Check the website: https://maestofficial.de