Look Stylish with these Funky Looking T shirts for Halloween
Halloween is coming next month. So you are also probably preparing for this exciting once-a-year event.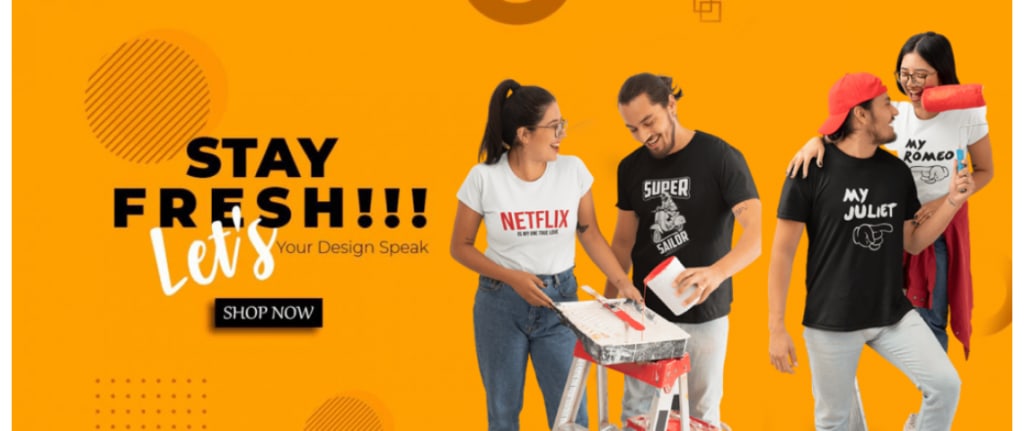 When it comes to Halloween, the first thing most of us think about is a Halloween costume. Mostly a T-shirt for Halloween that is perfect for a costume party, going for a trick-or-treat, or just for being an active, fun, and creepy part of Halloween throughout the month.
While planning for a perfect Halloween costume, you will realize that only the suitable print, color, or texture won't be enough to create a perfectly creepy and crazy scary costume. But you do not need to take all the stress on yourself for that. We are here to help you with a list of cool, funny, scary, and creepy Halloween T-shirts ideas that will give you the most stylish look possible.
T-Shirts inspired by magic and witchcraft
Witchcraft has always been the most preferred choice of individuals as a Halloween costume theme. You're mistaken if you thought this trend was dead and gone years ago. The world of witchcraft will provide you with endless opportunities for picking different themes and designs for your T-shirts. So, using such a theme full of imagination, you can always make sure to be the center of attention this Halloween month.
Tees with a theme of bats and cats
Bats and cats are essential to Halloween, as magic and witchcraft do.
Cats are considered to be an ominous company to witches. Also, bats are known to resemble the traits of vampires. These symbols have been an inseparable part of the Halloween theme for decades, if not centuries. Thus having a Halloween T-shirt with a bat and cat theme will make the perfect costume for the dark atmosphere of Halloween night.
Crawler themed T-shirts
Whether it's bugs, insects, spiders, or any crawler, people just hate them as they feel creepy. So, if you are looking to maintain a weird crawlies vibe with your Halloween costume this year, you will be able to find several ideas for crawler-themed T-shirts online. You can find an adorable crawler print or go with an extra creepy design. Choose whatever you want as per your color, size, and other printing preferences.
Skeletons shirts for Halloween
Another well-liked theme for Halloween tees is skeletons. You can pick realistic or comical skeletons or create a complete skeleton outfit by sketching bones on a T-shirt.
To make your shirt stand out, experiment with colors and positions, pick different patterns, designs, texts, and more.
Ghosts as a costume theme
Many cultures have a unique place for ghosts. They range significantly from translucent forms of energy to realistic lifelike shapes and can be either friends or enemies. It implies that you are free to use your imagination in creating your ghostly clothes.
For your Halloween ghost design, you can pick ghostly figures or characters. Make them whimsical and adorable or serious and frightful as you may prefer them to be.
Classis pumpkin T-shirts
What other theme better symbolizes Halloween than a pumpkin? Choose pictures of pumpkins or Pumpkinhead, or use puns and jokes about pumpkins to make your pumpkin-themed t-shirt design. Even better, you may create an orange outfit with a pumpkin face and transform it into a pumpkin for the whole Halloween month or the day of the event.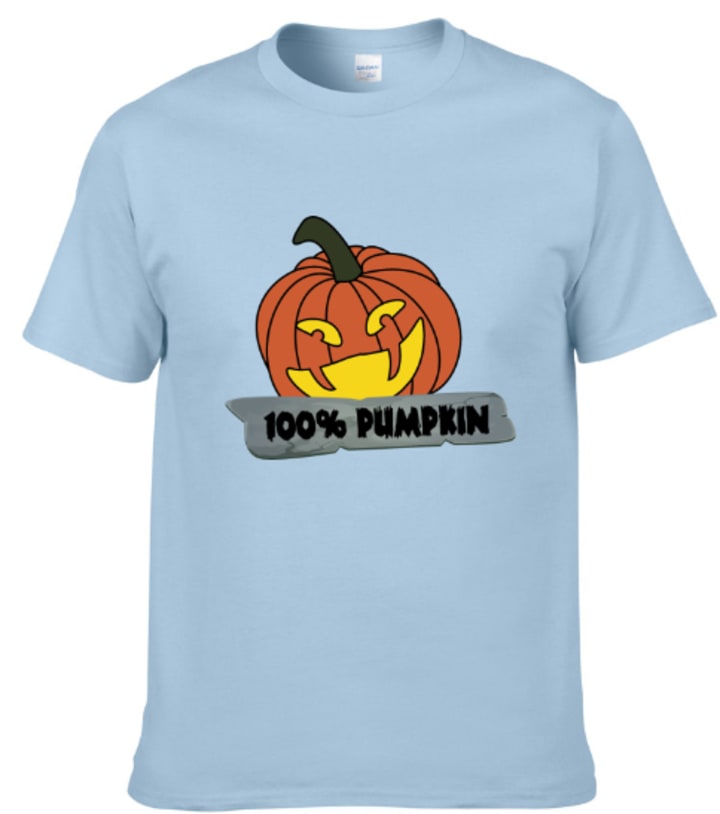 Halloween themed puns
Puns related to Halloween are an excellent complement to any theme. Find a joke about mummies or pumpkins that fits your shirt. Would you like to improve your witch design? Add a clever pun to round it off. There are thousands of different formats with puns related to Halloween on the internet.
Final words
Remember that using different fonts and colors might change the design's mood. Use funky colors like white, black, red, grey, etc., to emphasize your T-shirt's spooky or ominous qualities for Halloween. You can also use Collect Wear's extensive collection of Halloween themes and designs to choose which ones best complement your T-shirt for Halloween.
shopping
About the author
Collectwears is an online store where you can find different kind of products that are available in various designs and patterns. We bring you the best in street wear, with a collection of awesome designs that are sure to get heads turning.
Reader insights
Outstanding
Excellent work. Looking forward to reading more!
Add your insights