Kent Stetson: The Mastermind Behind The Kentstetson Brand
The Man Behind The "IT" Bag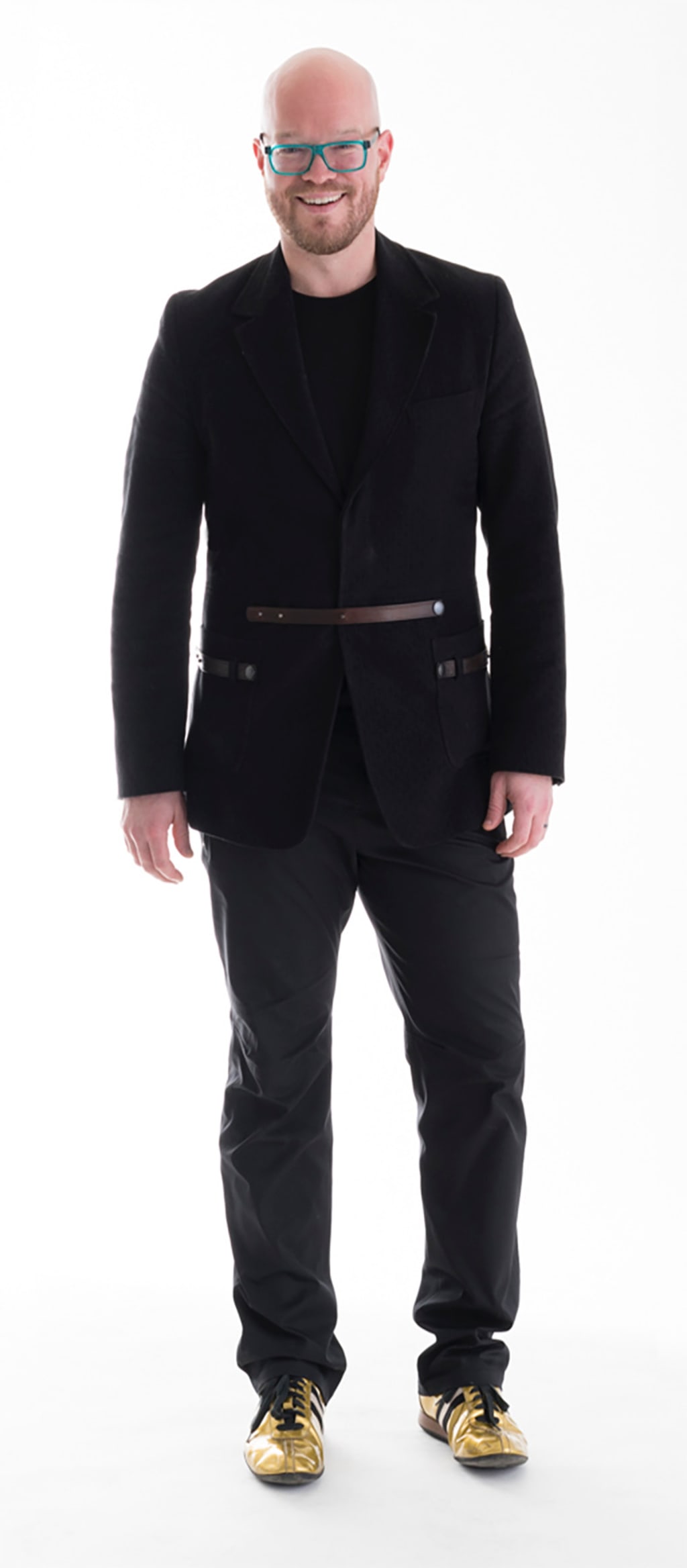 Credit: Courtesy of Kent Stetson
When you think of Kentstetson, the designs embedded on each bag. Kent Stetson is an intellectual artist who isn't shy about his work. Kenstetson was founded in 2003, after a disappointing exhibition which he then started cutting up the canvas pieces and sewing them into bags, they sold immediately. His company based in Rhode Island, Kent and his team of highly-skilled artisans who work along side to help produce to order, making each one specially for the recipients. I had the pleasure of interviewing Kent as he let me into creative world.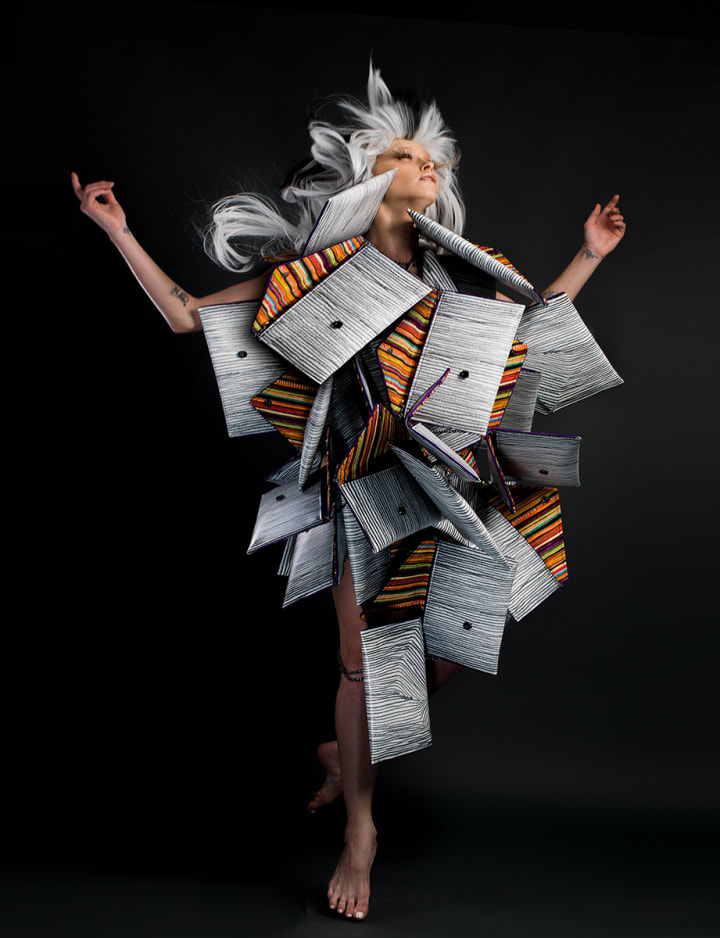 Tell us a little bit about yourself.
As an eponymous label, I always have to differentiate between Kent Stetson the person and Kent Stetson the brand. Fortunately, both are colorful, fun, friendly, and unique. I was raised on a farm in rural New Hampshire- my father is a third generation blacksmith and my parents built a saw mill and made all of the buildings on their farm from scratch. My mother raises horses and makes harnesses and maintains all of the horse tack and blankets. I have early memories of going with her to buy rawhide, leather stain, and hardware, and this gave me a technical foundation. My father has a large maple sugaring business. I always expected that I would move somewhere cosmopolitan, and after graduating from Brown University in 2001 with concentrations in philosophy, visual art, and pre medical studies. I have always been making art, preferring large scale colorful sparkly abstract work over smaller photorealistic art. Kent Stetson the company is currently a team of 5 people working from our studio in Rhode Island where we make and market our collection of handbags mostly known for our range of eye-catching printed clutch bags.
What made you decide to start Kentstetson?
I was making computer generated paintings as part of my senior project in college and after graduating I spent a year putting together a solo exhibition at a local art gallery. I worked full time at a shoe store to pay the bills and I was proud of the marketing and look of the final show. I was surprised when the gallery failed to sell any of the pieces and felt somewhat defeated seeing all of the pieces returning to my small apartment. I decided to cut up some of the pieces and turn them in to handbags, which I brought to the shoe store. I had a little premier showing and invited some of my favorite customers and I was very happy when all of the bags sold! So this plan B approach started off on an encouraging note. I continued to make and sell bags from the shoe store, eventually switching career paths to real estate and supporting my growing business for the following 8 years until going full-time about 10 years ago. I sold consignment at a few stores, did some street festival markets, and eventually started getting in to juried fine craft shows. StyleWeek in Providence gave me a chance to show my work on a runway and that is when it really kind of clicked- I was able to cultivate a very loyal local following of people lining up every season to collect my newest designs. I started getting invited to the top juried fine craft shows in the country, I did my first trade show and opened accounts with some great stores, eventually deciding to steer clear of the corporate chain stores and focus on aligning with the top museum stores and independent boutiques and my own online and popup stores.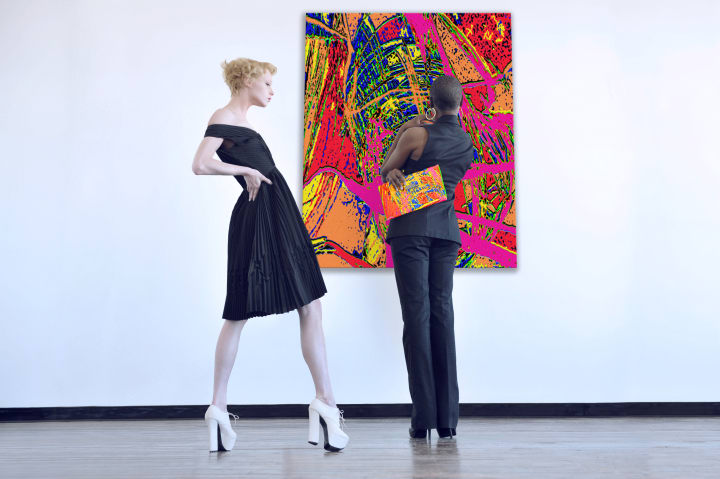 Where do you look too for inspirations when designing each bag?
When I make a bag it is a balance of my own aesthetic with the wishes of the person using the bag. Everything that I make has an eye-catching quality that breaks the ice and prompts conversations. It beckons people with a shared interest or curiosity to strike up a conversation. Inspiration is everywhere, nothing is off limits, and if you look at my website you will see how far we stretch the imagination when it comes to our collection.
What challenges have you faced when designing each collection?
It is a challenge to remember what the collection is not- there is this magnetic pull towards trends. Everyone was making backpacks a few years ago, bucket bags were hot, crossbody fanny packs, and now micro bags. I think having a brand recognition factor and not diluting that by chasing a trend has been a challenge to establish and maintain. Coming up with creative ways of marketing and selling to new audiences forces me to avoid a seasonal formula and instead look to unique opportunities that are off the radar of the corporate accessories and luxury brands.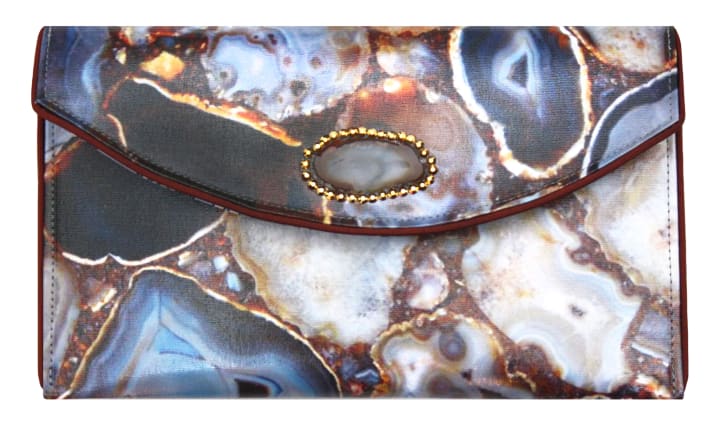 Seeing that kensteson's homebase is in Rhode Island, do you plan on branching out into other cities?
I utilize an atelier model- where design and production happen in the same workshop. I live in Rhode Island and my business is registered here, and that will not change for the foreseeable future. I spend about 4 months out of the year on the road traveling to other cities and countries to market and sell my work. I sell in several hundred stores around the world. I live in New York for 6 weeks during the fourth quarter to run our popup store inside Grand Central Station. Currently I am finishing 2 weeks of store appearances in Florida. I rack up the frequent flier miles and cast a very wide net! Last year from February through March I logged 24 flights!
Do you believe that having a following is necessary today to be successful in the fashion industry?
I think if you mean the number of Instagram follower you have, the answer is a resounding no. Influencers with a million followers are not necessarily converting sales to the people who see their postings. The influencer bubble has burst since people realized that the hype of a big following does not substitute the importance of genuine support and expertise. Fyre Fest was a great example of influencers selling a product that they had no claim to actually attest or endorse other than a paycheck. Influencers that only promote things from companies that pay them run the risk of being an accessory to ripping people off. I advise always against purchase a product from a store that you can't find on a map or call on the phone.
To me, a following is a loyal base of customers that collect and proudly use your collection. A brand ambassador is someone you bump into at a party and when you compliment their bag they reply with a story about the design and how much they love it. A follower is a patron who invites you in to their house and throws a party to show your work to all of their friends. If you have consistency, dependability, honesty, and integrity, a small following is enough to be successful and you will probably be happier than trying to cater to someone who you only know through social media. A small but interested social media following has tremendous value and is way more cool than an audience full of posers and wanna-be's.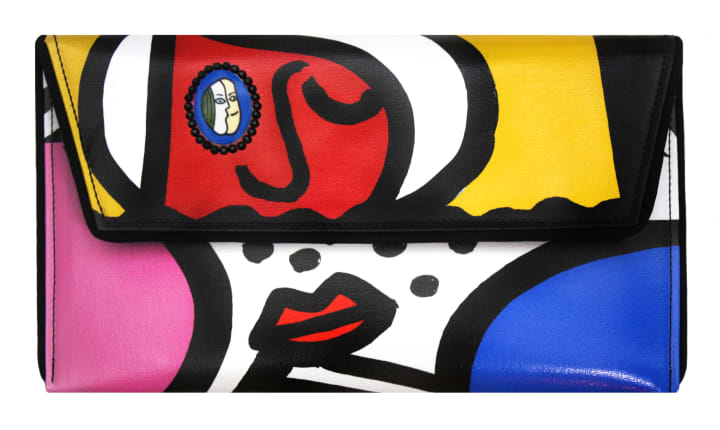 Aside from yourself, who's your favorite designer and why?
I identify mostly as an artist and I tend to like designers who play with that tension of working in grey areas between art and design. I think that stylists are the heroes of fashion right now- understanding thoroughly the person who is wearing the outfit and pulling together a range of pieces to weave a story through a look. I love when designers use the runway to confront our humanity. I love when designers take a season or two off from showing or selling to department stores to focus on the hard work of nurturing themselves creatively. Some designers I appreciate for their amazing ability to present themselves publicly in a very interesting way, but I don't' necessarily think that their designs are the most interesting. If I don't know where something comes from and whether or not the pieces are made by unpaid interns and minimum wage factory workers, I want to censor myself from praising a designer's talent. You should care more about where something comes from than whether or not it has a couple big gold letters somewhere on it. You are a person, the result of millions of years of evolution and a complex blend of genetics, environment, and personal choices and if you use yourself as a billboard for a corporation you might lose track of what makes you truly special.
What do you feel is your end goal for Kenstetson?
I'm mostly focused in the moment, but ultimately I would like to maintain a sense that I have offered some joy to others through my work. I would love to maintain the appropriate balance of security and excitement. I would like to have reasonable comfort and avoid a life of poverty while not succumbing to greed.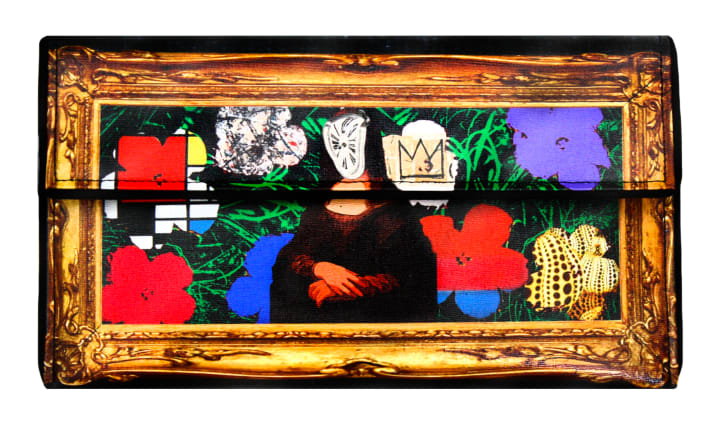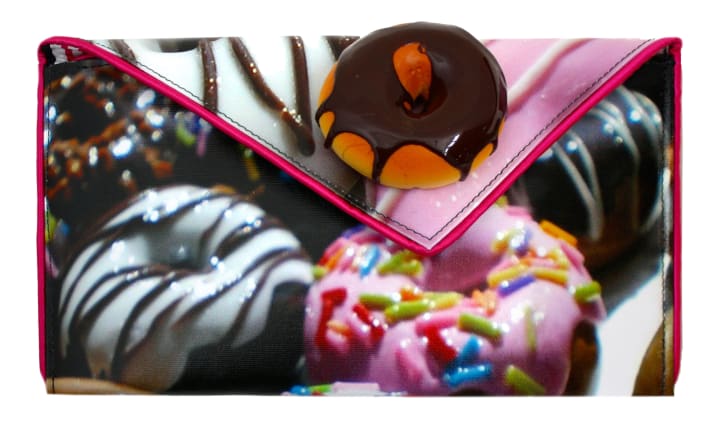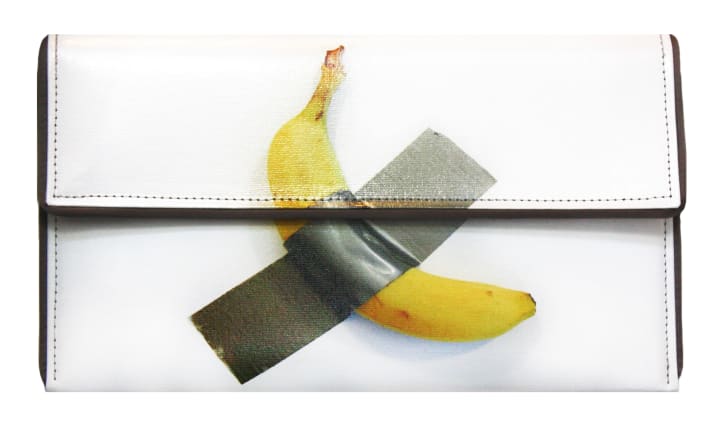 About the Creator
Freelance Journalist/Stylist that's crazy about Fashion, Beauty and the Culture. Bringing you current events in Fashion, Beauty, & Travel Follow me on Instagram: @miss_karriebaby
Reader insights
Be the first to share your insights about this piece.
Add your insights