Jessica Guidetti— Rising Star
Jessica Guidetti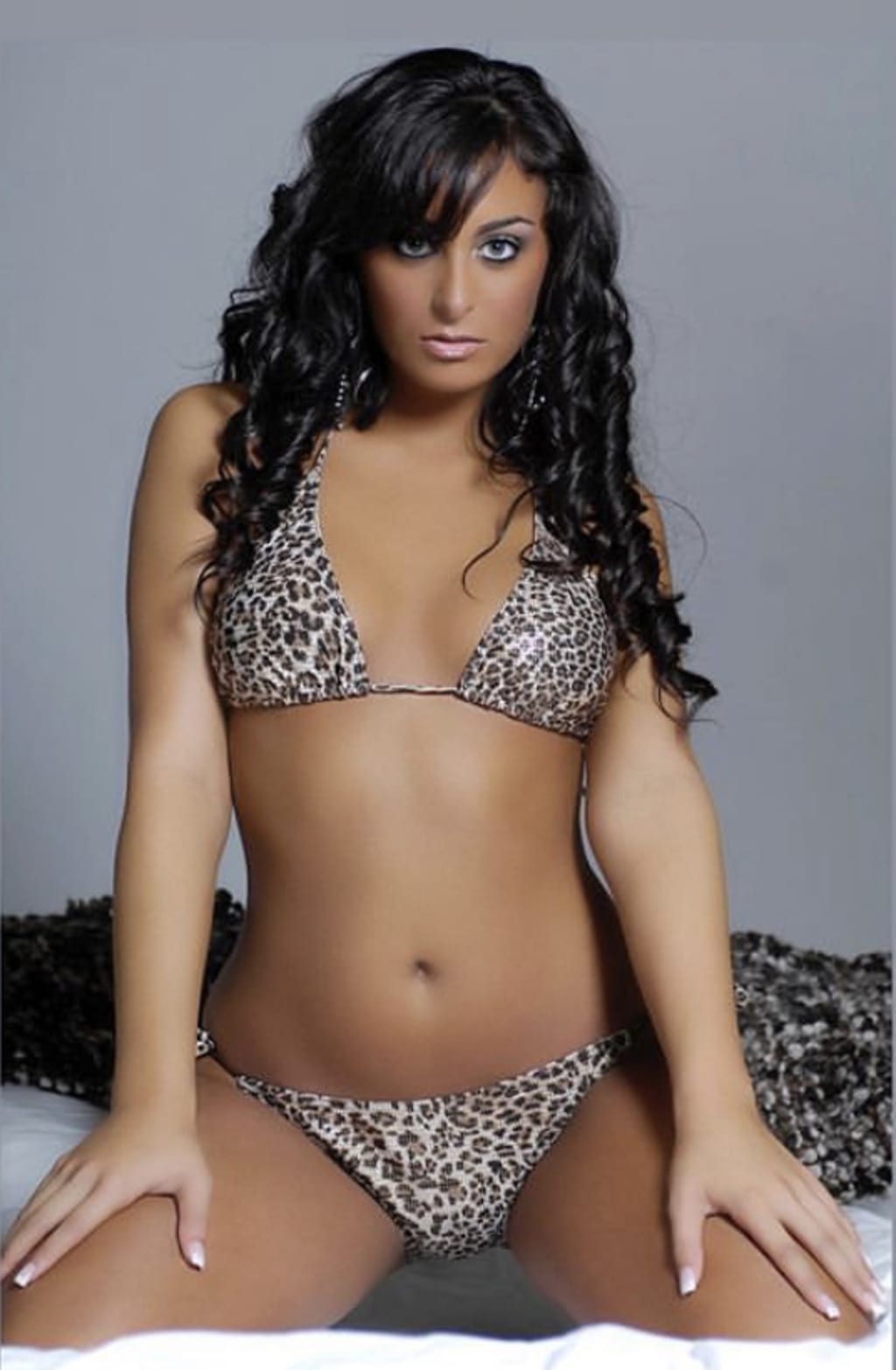 Jessica Guidetti is a rising model and dancer from New Jersey
What makes you different as a person?
I honestly haven't met anyone yet with a heart as big as mine. I am genuine, ambitious, compassionate and go above and beyond for those I love. I have always been wise above my years. I'm extremely connected spiritually and have the ability to connect with my deceased loved ones, especially my father. I am an empath and I know my purpose here is to help others. If you're having a bad day, I'm the one that will cheer you up with my silliness and infectious laugh. I love making others feel good about themselves, when I see something I like, I pay that person a compliment. You never know how much a simple smile and a nice compliment can make someone's day!
What do you want to accomplish in life?
Achieving the highest level of success spiritually, mentally, physically, emotionally and financially. Health is wealth, I believe a healthy mind and spirit is what cultivates our dreams to come to fruition. One of my dreams since I was a child is to have a principal role in a Hollywood film or sitcom (both would be even better). I don't care if I'm a grandma by the time this happens, I want to make that happen this lifetime as Jessica Guidetti! I pretty much came out of the womb knowing I wanted to be a performer. I have always had a passion for the performing arts. Other than my career, I have also always known I wanted to be a wife and mother one day. I absolutely love children and I'm going to make an amazing wife and mommy when the time comes. At the end of my life, as long as my family and I are happy, I have accomplished all I ever needed to.
Where do you see yourself in 5 years?
In 5 years from now, I will be my best self all around and will have impacted more lives because of that. I am currently working on creating my own brand so I see myself as a thriving entrepreneur, traveling the world and helping as many others as possible. I see myself inspiring others to live their dreams. It would be amazing to obtain my lead role it whatever that may be in these next five years also. My man and I are currently purchasing our first home together and we have an adorable puppy, our blue nose beauty, Ava. I see a ring coming soon so marriage and children are definitely in my near future as well.
What do you bring to the dancing industry?
With twenty-seven years experience in all types of dance makes me versatile. Presently, I help others on a daily basis as a Zumba Instructor. I started out with ballet, tap and jazz at three years young. I absolutely love where I grew up in Long Branch, NJ. From kindergarten through middle school, I was in a program called "talented" where we were taught dance, vocal, drama, instrumental and art. By high school, we were able to choose one of the areas to stick with and I chose dance. I happen to have a natural talent with drawing and acting but dance has been my number one passion and forte. In 2008-2009 I had been casted in several music videos, such as Chris Brown ft. Juelz Santana- Back to the Crib, Trey Songz ft. Fabolous- Say Aah, Jim Jones ft. DJ Webstar- She Can Get It, etc. Years later in 2016 I was crowned Miss Tourism New Jersey USA, only three of us were selected to perform our talents, I chose to do a hip-hop dance to "Don't let me down" by The Chainsmokers.
What legacy do you want to leave behind?
The legacy I'd like to leave behind is what a thoughtful, caring person I am. Yes I was born with HUGE dreams but my heart is just as big, if not bigger. I am a walking oxymoron, this industry is known to come off as superficial, I'd be lying if I said I didn't love the lime light, luxury lifestyle and I don't eat it up, but I'm all about balance, spirit over ego. As I mentioned above, this is what separates me and makes me different. I'm all about spreading positive energy, love and light. It is truly a gift to be able to communicate with loved ones who have passed on, it's hard to believe unless you've personally experienced this. I'm truly thankful for my blessings and I want to help others reach their full potential as well. We are all born with certain dreams for a reason, it's important to remember what sets our souls on fire, whatever it is that we dream of becoming as a child is the destiny we are meant to fulfill. Don't ever lose sight of it and never let anyone tell you that you can't do something, because you CAN. It starts with YOU believing in yourself.
About the Creator
Jason James is an American journalist Andrew writer from Miami, Florida that specializes in covering the entertainment industry.
Reader insights
Be the first to share your insights about this piece.
Add your insights