Items You Should Always Keep In Your Backpack
Now is the time to brief you with some of the essential items that you need to keep in your backpacks at all times.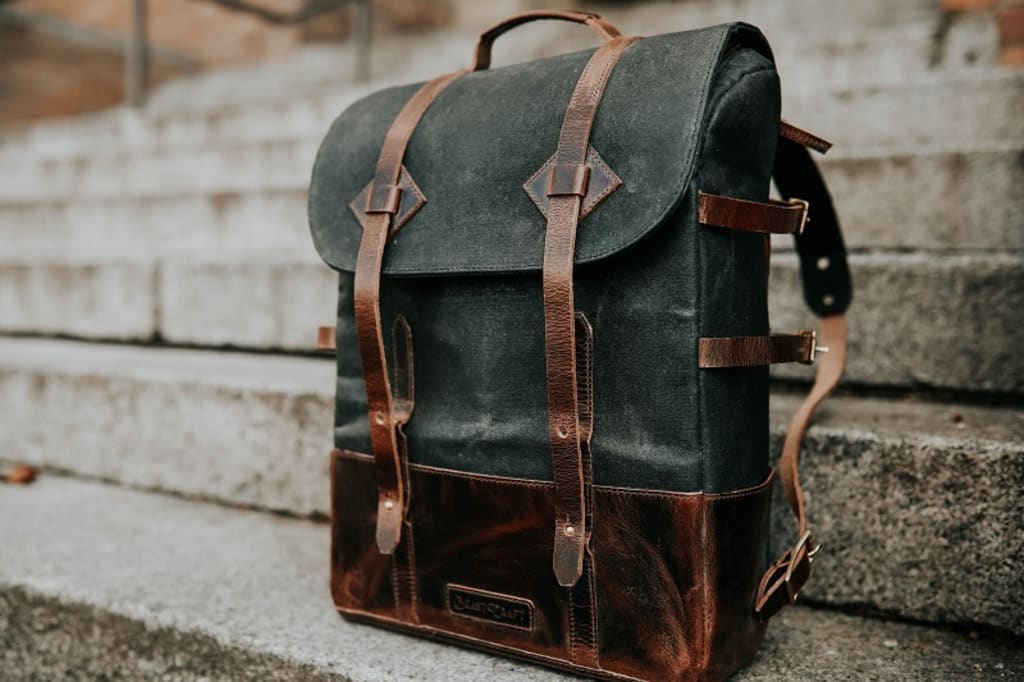 Backpacks
You maybe at any point in your age, a child, adult or an old-age, there are several things you need to keep in your backpack whose need can arise at any moment. Therefore, if you are thinking in the same length, the first step of doing this is buying a suitable backpack for you. The buying decision of a backpack varies on the purpose for which you are buying it.
Some people buy bags online for business purposes, studying, everyday use, and most commonly for traveling. People have their own choices and needs in buying a backpack. Some go for comfort, which includes padded and airy back straps, countered backs, and padded hip belts that help reduce the strain on shoulders. Some go for the design, following the new trends in fashion, while others go for the durability of their backpacks. There are endless priorities in buying the ideal backpacks.
With backpacks working as a protection unit for all our essentials by keeping them safe from damage like water, dirt, theft, robbery, and other unwanted things, it becomes necessary to pick the right material. However, if you are choosing to buy a non-water-resistant backpack, it is absolutely a no-go for you. Your main aim while buying a backpack should be on its build material and water-resistant ability as you can get into the contact of water at any time and place. So water resistant ability and durability are the two important factors you should keep in mind to get the best out of your money invested in a backpack.
So now, let us assume that you have bought an ideal bag online for any purpose. Now is the time to brief you with some of the essential items that you need to keep in your backpacks at all times.
Essential backpack items
Extra clothes
Whether you are a businessman, student, athlete, or any other individual, keeping an extra pair of clothes can prove to be helpful to you. Accidents can happen anywhere and anytime, and there are higher chances of your clothes catching dirt, strain, or being un-creased. So keeping an extra set of clothes can help you attend your meetings, events or functions with fresh clothes, leaving a good impression on others. Extra clothing can perfectly come to use in times of emergency. This requires minimal bag space and can be fitted in the compartments of your spacious backpack.
Phone chargers or power bank
The phone is considered to be the most important thing in today's era. Phones help you connect with people and also with paying bills and your expenses. So a dead phone can cause you a lot of problems and block you from doing your important work. So it is advisable to keep a charger or a power bank in your backpack from which you can charge your phones and always keep them in use. So if you are very much into your smartphones and have your paying facilities in them, keeping them charged by keeping a power bank with you is crucial. With power banks, you can charge your phone on the go to your place, trip, and meeting.
Handkerchief or tissues
Whenever you go out of your house, there are chances that you will eat or drink something. To prevent your clothes and your face from getting ruined from the food, you are advised to carry a handkerchief or tissue with you in your backpack. Also, when you go for trips, adventures, or any other event, chances of you getting sweaty are high. This can cause pimples on your face and make it look dirty. Carrying a tissue or a handkerchief can prevent you from getting in contact with any dirt and pollution and keeping your clothes clean.
Final thoughts
Many of you must think that carrying extra items in your backpack might make it heavy, but it is nothing like that. If you pack the right list and choose the right backpack, you can hop around from one place to another with comfort.
We hope that the above suggestions helped you in packing the essential items that can be very helpful in times of emergency. However, you have to be very careful in buying your backpacks. Always go for premium quality backpacks like the ones from Bewakoof. There is an endless range of backpacks available at Bewakoof, from the most loved leather backpacks, travel backpacks to small backpacks for girls.