Is NYFW Truly Inclusive?
Reflection on Progress in Fashion and Society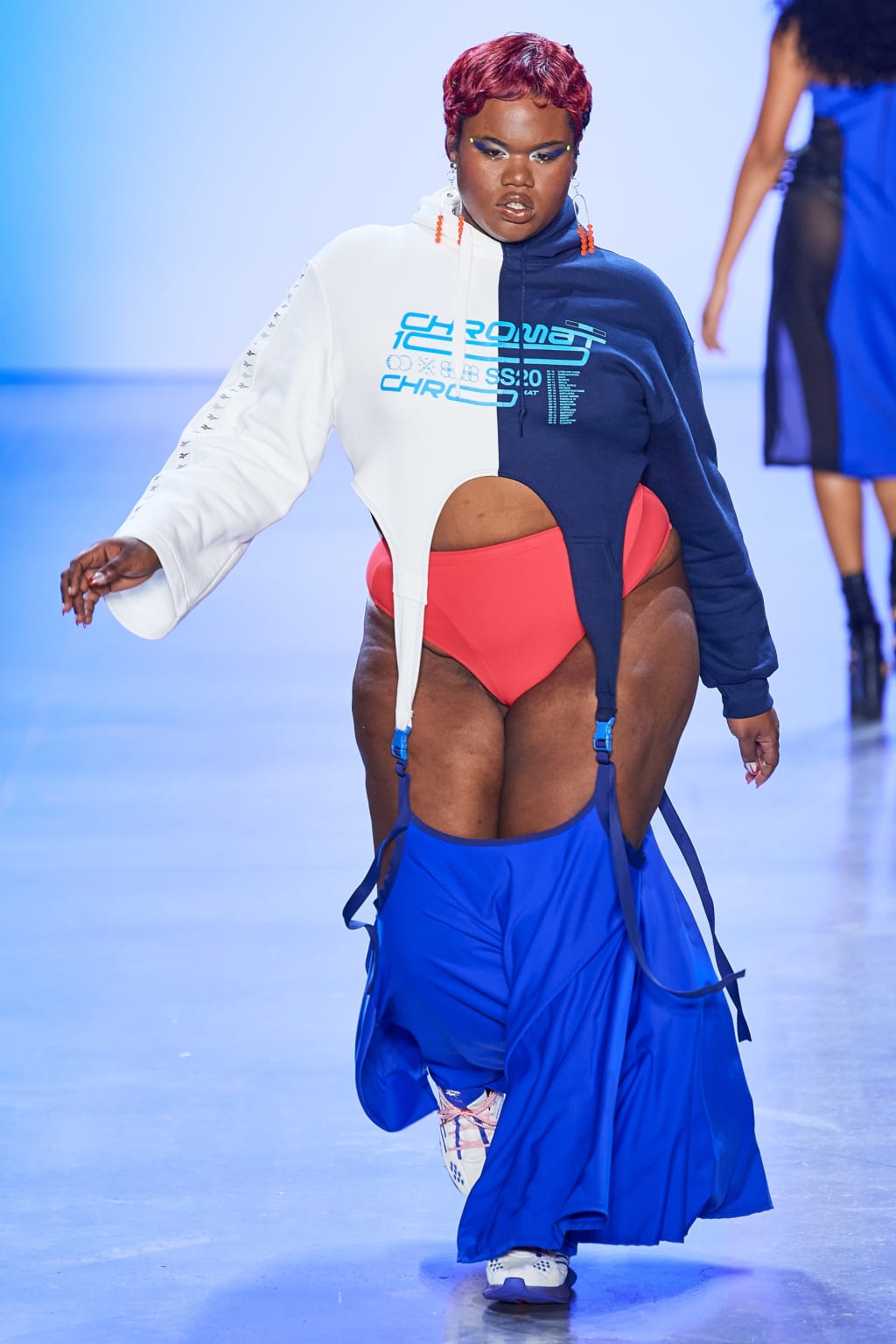 If you're into pop culture and fashion, then you know New York Fashion Week (NYFW) just wrapped. And while we saw amazing, beautiful, new, and radical bodies on the runway for DapperQ, TomboyX, SavagexFenty, and Chromat, was NYFW truly as inclusive as it could be?
I celebrate the fact that there were non-conventional bodies on the runway. I LOVE that there were disabled, trans, androgynous, and gender fluid models too. We saw so many beautiful curves of all forms, men and women, not just the standard plus size hourglass shape, but I can honestly say as 5'1" model who went to so many castings beforehand is this: petite models still have not walked the runway.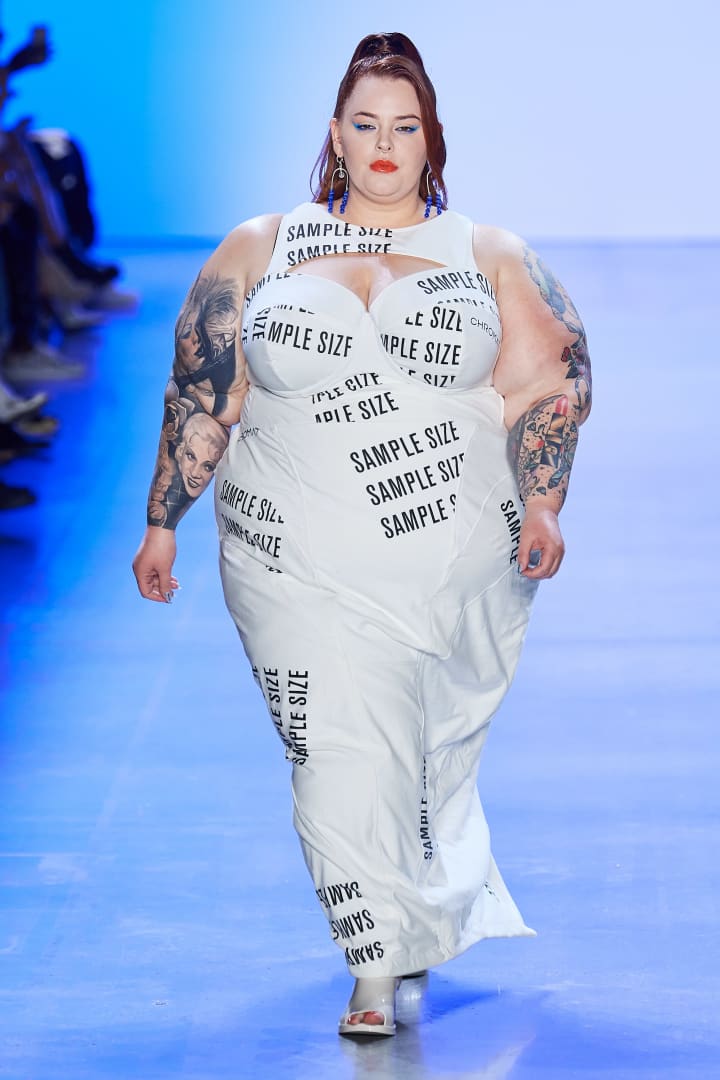 On social media, comments like "Designers need tall models to showcase and elongate details in the outfits," and "This is how NYFW is supposed to be," excuse the fact that we have the ability to change the industry to be exactly what we want it to be and how it should be. Take Victoria's Secret for example. They are closing roughly 53 stores and cancelling the famous VS Fashion Show after 2018's show received the lowest viewing ratings yet due to consumers exercising their right to boycott brands that don't represent inclusivity and diversity. When our money is just as green as others, we have that power, that right to influence business and brands to be exactly who and what we want them to be.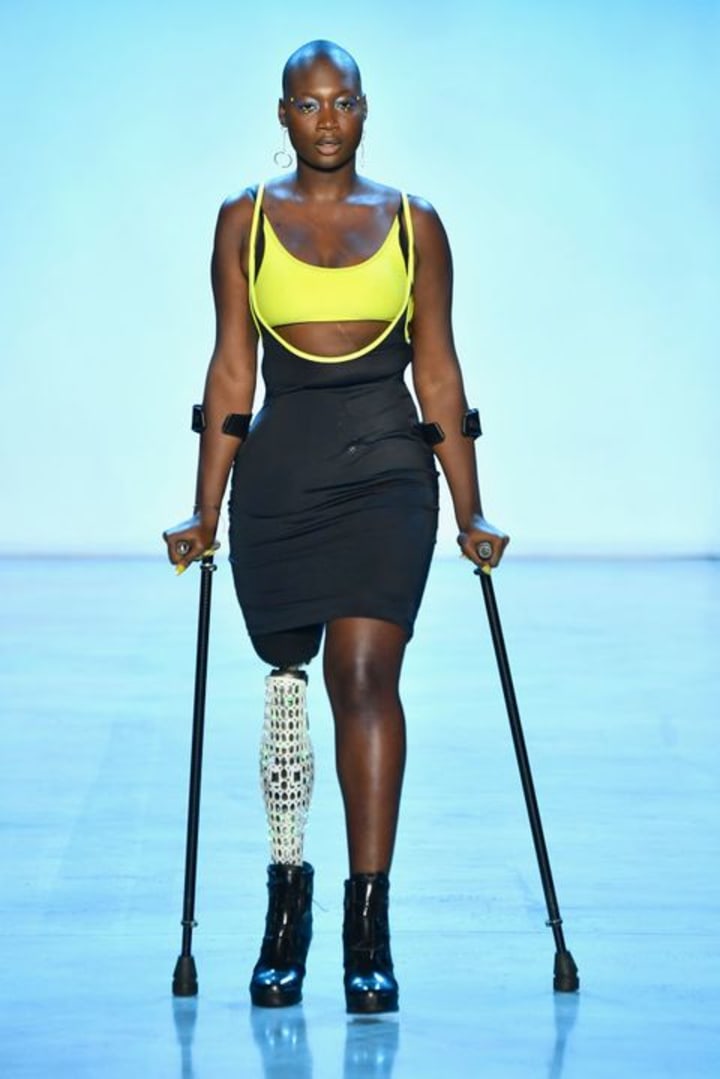 I have written about petite curve women before, how almost 65 percent of American women are 5'4" and below, and how they aren't all a size two, yet the only petite representation you ever see is exactly that. So, as a freelance model, trying to make waves for petite curve women like myself, I took a chance and auditioned for a lot of these shows. Sure enough, I was given looks for casting members as if I had five heads and didn't belong, as if I was lost. But when I walked my walk and submitted my comp cards, I was told I had a strong walk. Other times, I was rejected at the door because an open call was suddenly request only for agency signed models.
I still pushed, even though I felt this overly-saturated time in fashion was influencing me to feel less than. I always thought, if not now then when? Never be a should've/would've/could've girl, but always put your best foot forward, and whichever door doesn't open, another one will. I never got hired this season, but I will try again next.
But let's talk about the circle of fashion and how it correlates directly with designers and civilians' self-esteem, mental health and body confidence. I get that designers have the ability and choice to choose whom they design and make clothes for. I get that models on the runway are typically wearing sample sizes, and that usually goes for the standard typical 5'9" size two body. But get this: I repeat, almost 65 percent of American women are 5'4" and under. So why aren't there clothes being made for us? Why are designers who refuse us influencing our mental well-being and doing nothing about it? Did you know that European women's average height is 5'4", which means our petite size is their average height, yet they are known for being the biggest fashion capitals in the world? Paris, Milan, and more, but we still idolize 5'9" and above as if they were the only women shopping for clothes.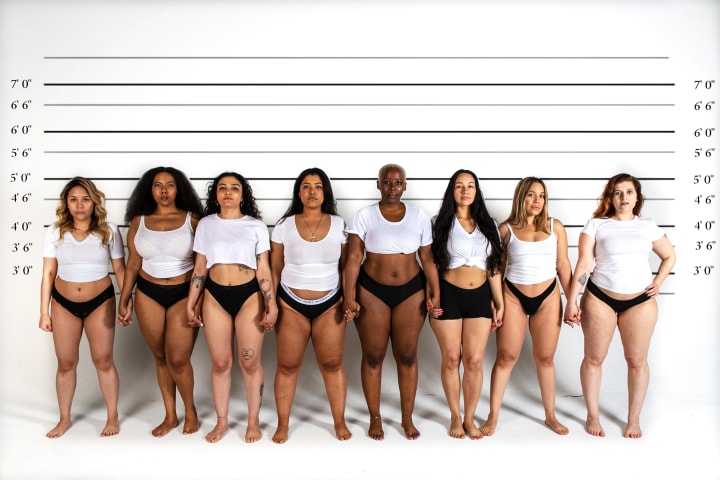 Now let's discuss petite fashion. If you are over 21 and under 5'4", how many times do you find yourself struggling to shop? Having to hem your pants, dresses and jumpsuits to fit your height? Having to return jeans because they don't fit your curves, your booty, your thighs, your breasts? Skipping right past the maxi dresses and skirts, cause we all know they weren't made for us? How many times have you given up on fashion because the only thing that truly fits makes you look like a 14 year old, or leggings because they're affordable and never fail when it comes to hugging you right and making you feel good? Shouldn't designers be a little more considerate of us, too?
I love that we are moving into a more inclusive approach when it comes to fashion, and I love that we are all slaying the body positivity conversations, but I truly also wish that petite curve models would also be a part of that conversation, because as I said before, and will continue to say and represent, #petitecurvematters. I want to see ourselves on the runway, in commercials, in more fashion magazines. I want to see designers acknowledge us and make clothes that make us feel appropriate, comfortable, and sexy at the same time. I want to see more petite and curve bodies learn to love themselves and not feel the need to lose weight to fit a certain aesthetic or outfit, not shame themselves because they struggled in the fitting room, or even give up on shopping because they know it's a dead end. I want designers to make clothes for us, not just custom outfits for when you're famous and rich, because we all know celebrities our height have little to no issues when it comes to getting styled for red carpets and interview shows.
Designers: do better. Casting teams: be nicer. You do have an impact on the lives of models, men, womxn, and more. This is a full circle, and if you can't see it, you're probably not looking hard enough or not looking at all. We all matter here, and we all need to be seen and represented. Maybe I'll partner up with someone one day and design clothes specifically for our body shapes and sizes. Maybe you'll see them on a NYFW runway soon. Maybe you'll find yourself wearing the garments and finally feeling like yourself. Maybe one day.