I'm going into the Fashion Industry.
I haven't told my close friends yet. Thanks my Gemini rising, I can never make decisions.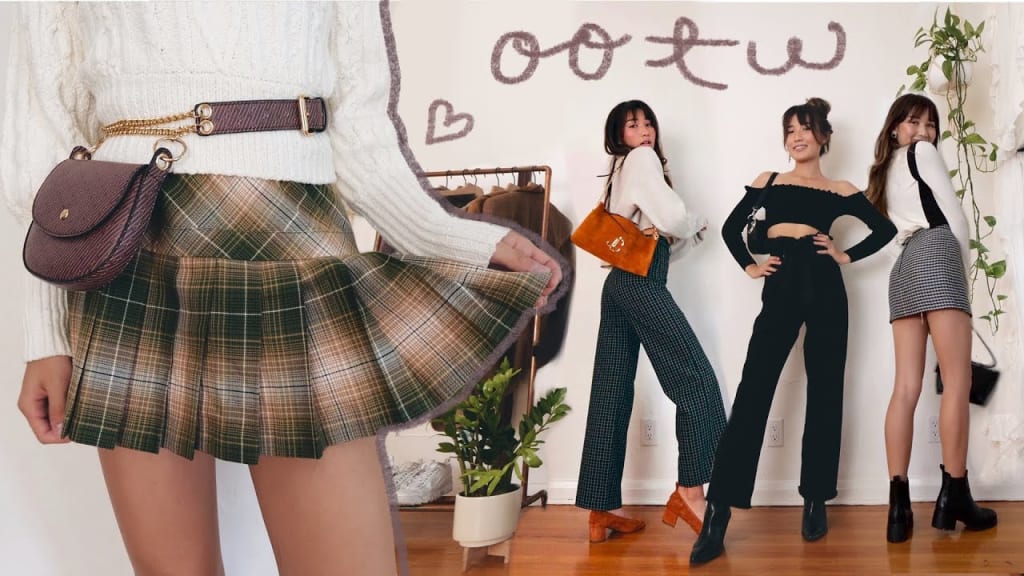 (@best.dressed via Instagram - bestdressed on Youtube.)
If you're someone who isn't really into Astrology, you're probably wondering what on earth I mean by the term Gemini rising. To quickly explain it to you, my sun sign is Aquarius, but my moon sign sits in Gemini and in Astrology, your moon sign determines how you act and how you're perceived. So my moon sign being a Gemini means I'm very undeceives, but witty and funny too.
I finally ended up finishing my bachelor's degree in International Tourism Management and it's funny because in my first year, all I would say is "I want to work at big events such as New York Fashion Week". Yet I somehow continued to take so many different paths .. I even ended up doing a year long internship at a massive hotel chain.
However, in my second year I decided I wanted to be the CEO of hotels such as Ritz Carlton and The Four Seasons but all in New York. NYC has always been a dream of mine, every time I think of my future and imagine myself working it's always in New York. Thank god I ended up doing a internship, it made me realise that I never ever want to work in a hotel or anything hotel related ever. It was time to say Goodbye to my 'CEO of a hotel' dream.
Fast forward to my last year of school and the year I convinced myself that I wanted to work in the music industry. Thanks to my beautiful music obsession, I am that girl who goes to concerts like my life literally depends on it. I've been to the same show from the same artist multiple times, been guest listed by numerous bands (I'm not a groupie I promise) and worked on the set of a music video. I simply love music and because I made that loud and clear, my friends and family slowly started telling me this is the industry I belong in. Although every time I imagined myself working, it was at some big fashion event.
Luckily my lovely cousin who is aware of my obsession with NYC sent me Ashley's NY (bestdressed on YT) apartment hunting video, along side her NYFW series. The butterflies I got watching her fashion week series were so insane, I remember telling my cousin "SALMA I WANNA WORK IN NY'S FASHION EVENTS SOO BAD". I completely loved the outfits Ashley so quickly put together, it looked super effortless and I felt like I was literally telling her what outfits worked and which fits didn't.
You know how people always say the universe has a plan for you and that it's guiding us to the right path, well .. I totally believe this now!
I honestly felt like I was guided by some magical being to actually watch Ashley's series because I usually never watch Youtube or Youtubers, or anything my cousin spam sends me. My cousin Salma definitely knew if it was NY related, I'd probably click it. In all seriousness, if it wasn't for Ashley's fashion week series, I would've probably stayed oblivious and unaware of what I actually want to do. It's like her video woke me up from this deep sleep that lead me to slowly putting the pieces of my story together.
Although I ended up applying for an event's management Master's earlier, I realised that it probably won't relate to fashion at all. Yes it could lead me to working at fashion event's, but it won't really teach me the basic principles of the fashion world. Also, I don't have the attention span to learn about event's such as weddings etc, so not my thing.
SOOO .. I applied to study a Master's in Fashion Management, a course that teaches me the principles of fashion, takes it's students on key fashion events in cities such as London, Rome, Berlin (can you believe!!) and much more. Imagine the networking I'll get to do wow wow. PLUS there will be a end of year student fashion show, I'm honestly dying from excitement, this really is my calling?
It kind of makes sense now why from such young age I always fantasized about having Andrea's (Anne Hathaway's character from The Devil Wears Prada) job and why I would tell people my dream is to work at fashion events, without thinking twice about it. It's like my subconscious just knew.
It may have taken me a while to put the puzzle pieces together, but I finally did it, and looking back now I can't believe how obvious all the signs were. What was wrong with me??
I would like to give a special thanks to Ashley (bestdressed on Youtube), who's video made me realise that it's not the event's world I want to go into, but actually the fashion side of events and the fashion world in general.
My dream is to reach at least half the accomplishment the amazing Elaine Welteroth has, and if you're not familiar with her guys, please look her up because she's insanely inspiring and her story is truly amazing.
You might be wondering if I'm scared to be part of this world that others would consider frightening and difficult? but honestly my answer is not really, I'm actually looking forward to being part of an evolving industry that celebrates all kinds of beauty, never fails to be creative and most importantly, is super fun and exciting!
Xo,
Samira