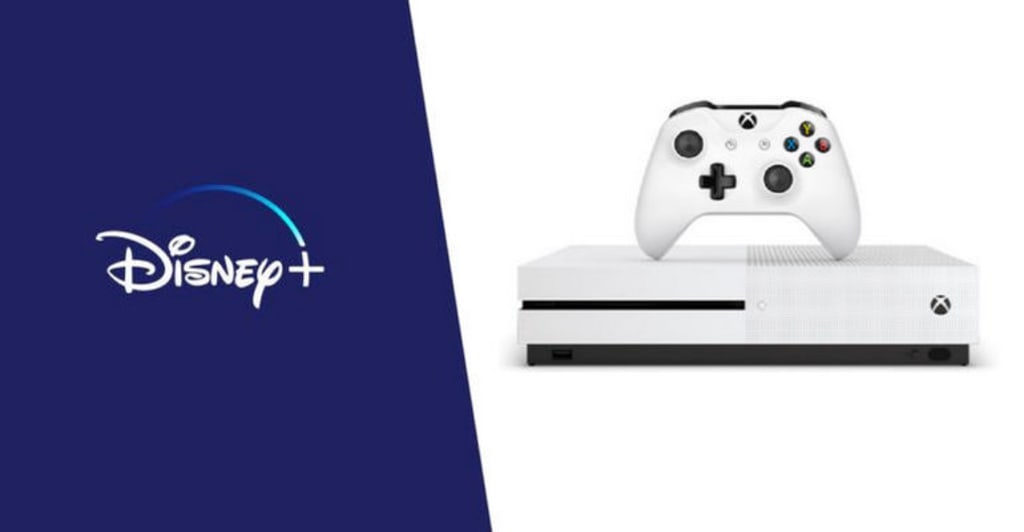 Xbox provides a complete TV entertainment experience as a video game console for watching live TV streaming services and on-demand streaming services. Disney Plus is also one of the streaming services that can be streamed on Xbox. Wondering how to watch Disney Plus on Xbox? You've come to the right place. Keep reading and learn about Disney Plus on Xbox.
Please keep in mind that only the Xbox One series, as well as the Xbox Series X and Series S consoles, are compatible with Disney Plus. You will be unable to stream Disney Plus if your Xbox is not one of the models listed above. To watch Disney Plus on Xbox, you need to subscribe to the plan and use the Disney Plus app that can be downloaded from the Microsoft Store for free.
Step 1 Start on your Xbox and press the "Home" button on your controller.
Step 2 Go to the Microsoft Store by selecting the "Store" icon and choose "App" tab on the left side.
Step 3 Search and find the Disney Plus app and click on "Get" to download it.
Step 4 Once downloaded, you can find the installed app in "My Games and Apps".
Step 5 Launch Disney Plus on your Xbox, log into your account and start streaming Disney Plus videos and movies.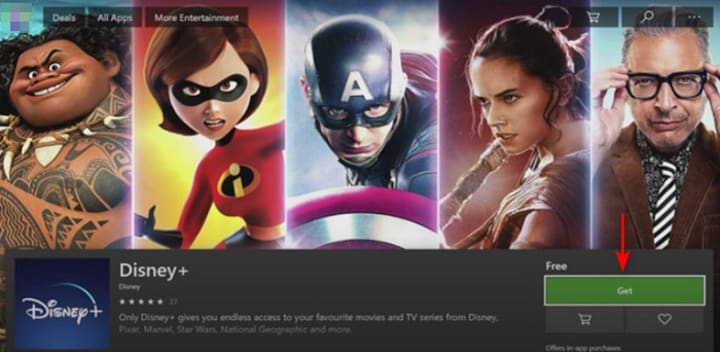 The answer is yes once you have Xbox One S, Xbox One X, Xbox Series X, or Xbox Series S. 4K streaming is supported on these model except the original Xbox One. And be sure to have a fast and stable internet connection of at least 25 Mbps for the best 4K streaming Disney+ experience. Furthermore, it is preferable to use a high-bandwidth HDMI cable and external screens that support HDCP 2.2.
Disney Plus is compatible with a wide range of devices. You can watch your favourite Disney Plus videos and movies on other devices, such as:
Windows and Mac web browsers

iPhones and iPads

Android Phones

Apple TV

Roku TVs

PlayStation

Samsung Smart TVs

Amazon Fire TV

Google Chromecast

...
If you would like to watch Disney Plus shows on the go, it is highly recommended to try a professional tool to assist you in downloading Disney Plus videos. DispCam is such a reliable Disney Plus video downloader which can download videos in two compatible video formats (MP4 and MKV), allowing you to transfer the downloads to other devices to watch offline anytime and anywhere. It also means that the downloaded videos will be stored on your device forever even if your subscription expires. DispCam enables you to choose the general settings for your video, like video quality, audio, and subtitles. It offers three types of subtitles for you to select, including internal, external, and hardcode subtitles.
You will be happy to know that Disney Plus is supported on the Xbox. It is easy to watch Disney Plus on Xbox once you download the free Disney Plus on your supported Xbox model and own a Disney Plus subscription. Some Xbox models, like Xbox One S, Xbox One X, support streaming 4K content. If you encounter a fault during use, don't worry, try to solve it according to the methods we provided above.
Reader insights
Be the first to share your insights about this piece.
Add your insights