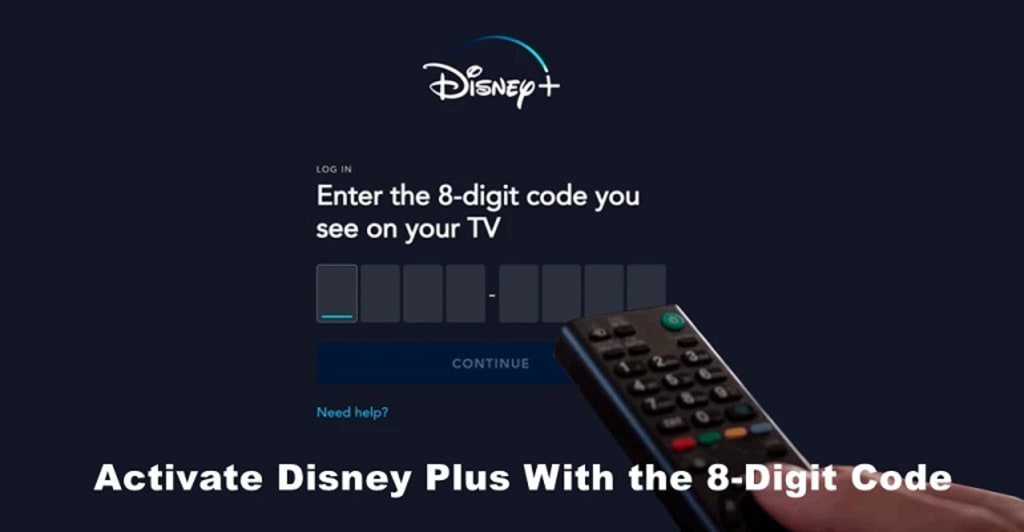 Generally, there are three methods to log in to your Disney Plus account. The first one is using your email and password to log in to Disney Plus on the supported device. The second one is using your mobile device to sign into Disney+ on smart TV once they are connected to the same Wi-Fi. The last one is entering the 8-digit code on DisneyPlus.com/begin to log into Disney+ on TV. This article will expand around the third method in detail next.
1. What is 8-Digit Code?

2. What is DisneyPlus.com/begin?

3. How to Create a Disney Plus Account Using Disneyplus.com/begin URL?

4. How to Activate Disney Plus with the 8-Digit Code?

5. Fix: Disney+ 8-Digit Code is Not Working

6. What to do if You Forgot the Password of Your DisneyPlus.com/begin Account?

7. FAQ
The 8-digit code is the Disney Plus activation code that is used to activate Disney+ on various devices to verify your account. This is to ensure that only Disney Plus subscribers can access Disney Plus content. The 8-digit code is also used as a security measure to prevent unauthorized access to your account. With this code, you will be able to start streaming Disney Plus content on your TV.
Disneyplus.com/begin is where customers can sign up for the Disney+ streaming service or activate Disney Plus on other devices. Users can create a new Disney Plus account or enter the 8-digit code into the website to start Disney on their TV by visiting Disneyplus.com/begin.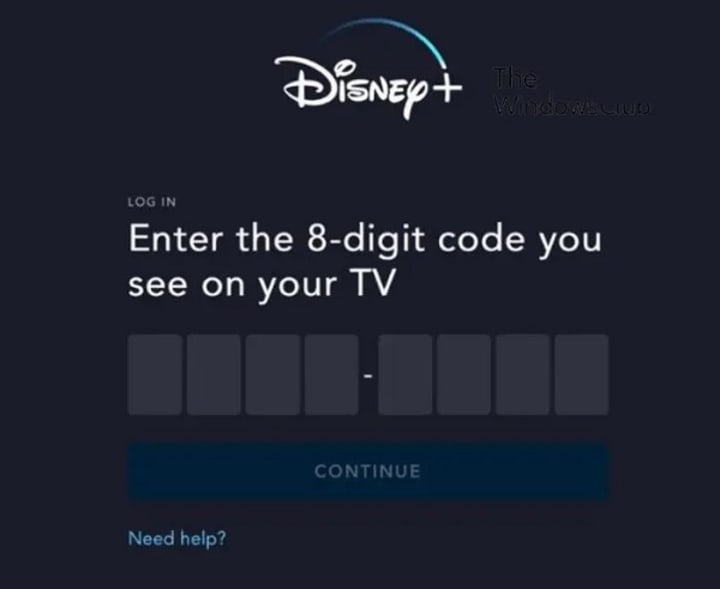 To get access to the Disney Plus service, you need to have a Disney+ account. If you don't have an account yet, follow these instructions to simply set up a Disney Plus account.
Step 1 Visit disneyplus.com/begin on the web browser through a streaming device, such as PC, mobile device, and tablet.
Step 2 Tap on the "Sign up" and enter the needed information, like the email address, the password, and more.
Step 3 Select a subscription plan and finish the payment details.
Step 4 Complete creating a Disney Plus account using Disneyplus.com/begin URL.
Next, the article will show you how to activate Disney+ on three common TV devices, including Apple TV, Roku TV, and Android TV. They all have the similar activation process on these different devices: download the Disney Plus app, login, get the 8-digit code, visit the URL disneyplus.com/begin, fill in your login credentials, enter the code, and activate.
>> Apple TV
Step 1: Search for the Disney Plus app through the App Store on your Apple TV. Download and initiate the app.
Step 2: Sign into Disney Plus on TV and get the 8-Digit Code.
Step 3: Visit the disneyplus.com begin URL by using the browser on Apple TV.
Step 4: Log in with your credentials to Disney Plus and add the provided code to activate your account.
If you are using Disney + on your smart TV, you must activate it before using it. Unfortunately, sometimes the 8-digit code doesn't work and you'll see an error message stating that the code has expired or can't be activated, so you won't be able to activate the streaming service. Disney Plus code login issues can be brought on by a variety of things. Try the following troubleshooting approaches if you run into this issue. (We advise getting in touch with Disney Plus support and asking for assistance if any of the methods do not seem to be helping you.)
Reader insights
Be the first to share your insights about this piece.
Add your insights