How to dress casual at work
How to dress casual at work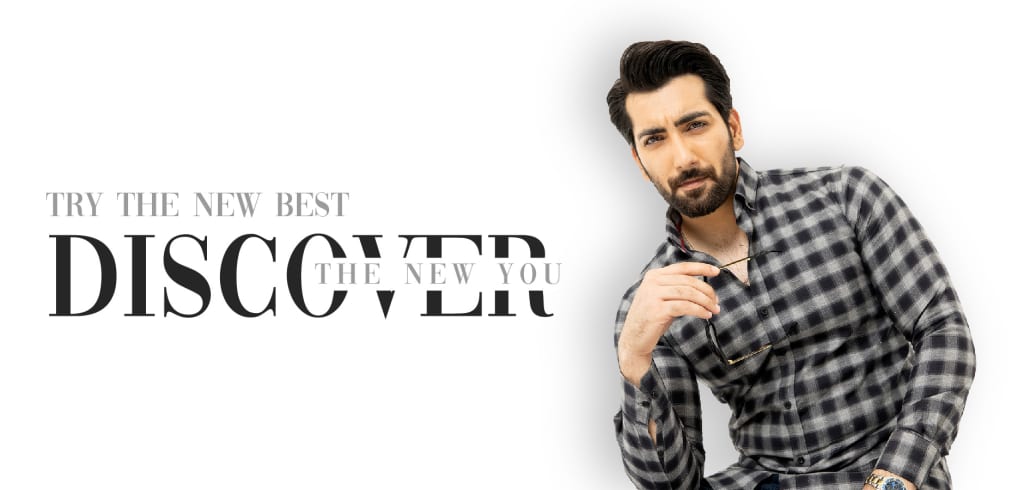 Dressing casual at work correctly , or as it was said before "sport" is an art. In fact, I find it more complicated to do it correctly than to wear a Shirt to the office. Personally, it takes me longer to dress casually for work than to dress in a suit. Basically, because with a suit, as I already mentioned, it's "jack horse and king", while in casual there is a range of options and conditions that can make it even more complicated.
It is more complicated because we depend a lot on our times and the business culture we live in. What is normal in some is completely unheard of in others. It is true that there are companies where the work culture is such that one can go as one wants, but if this is not the case, it is better that we bear in mind that being able to go casual on Fridays does not mean that we can go as we want. Even in the most relaxed companies there are some rules that should be taken into account. On the other hand, in the more formal ones, which require a suit from Monday to Friday every day of the year, it is not bad to know how to dress when we have to see each other in activities outside of work in which we are not expected to wear a suit, but yes let's go fixed.
One detail that we have to take into account is that it is not always best to wear a Shirt to work , even if it is an office one. A suit with a tie may be counterproductive. For example, a friend works in child protection (mistreatment, abuse, etc). Is it okay for me to wear a suit? The truth is that no, mainly because if you wear a suit it will impose your appearance too much and children may not feel comfortable with it, especially if they come from an environment in which men in suits are the authority or people to avoid. That does not mean that he can wear a tracksuit with a dragon embroidered on the back, he has the ability to withdraw custody from parents and therefore is representing the power of the state.
As in the previous episode , this guide is intended for men. Mainly because women usually know how to dress and secondly because I consider myself quite ignorant in women's fashion.
If we are going to go from business casual to work or casual, it is best to consider " what is considered business casual ". Because it is a definition that has changed a lot over time. For example, let's think about this sequence in which Audrey Hepburn and George Peppard in Breakfast at Tiffany's enter Tiffany's. His attire was not entirely formal in his time, he wore a blue button down shirt and a different color jacket and pants. A journalist could dress like this at the time, and today he would be the best dressed person in the newsroom.
On the other hand, let's think about Mark Zuckerberg, the CEO of Facebook . He always wears a gray t - shirt , unfunny and criticized . Depending on the weather he may also be wearing a hoodie or maybe flip flops. There are companies in which this is allowed or even better, but deep down, it is not necessarily normal.
We would say that business casual will depend on the following factors:
The more innovative or traditional the company's business is , the more innovative (internet companies, online advertising, app developers...) the more informal and the more traditional (law, banking...) the more formal.
Company culture .
The rules of the company , explicit or implicit.
How the bosses dress .
The environment of the private office , for example in some financial entities in a branch the director requires a tie and in the one located two kilometres away it can be dispensed with.
The type of customers served by the company.
Based on these parameters, let's say we have the following factors:
The right type of footwear , basically we can choose between dress shoes, sports shoes or even sneakers
The type of pants that we can wear, it is not the same to wear dress pants, chinos and khakis or even jeans. With few exceptions, we should do without ripped jeans and shorts.
The right kind of tops . A shirt, a lumberjack plaid shirt, a rugby shirt, a polo shirt or a t-shirt (long or short sleeve) is not the same. The most formal environment only allows us classic shirts (for example Oxford type) and polo shirts, a little more informal would be the lumberjack and rugby shirts and below the t-shirts.
Above the shirt is where we have the possibility to choose between a jacket, a wool, cashmere, or cotton sweater or that we can wear sweatshirts, with the hood being the most informal.
The coat , a more classic coat, a coat suitable for inclement weather (for example, a Barbour type) is not the same as an anorak, a parka from Liam Gallagher's wardrobe , a leather biker jacket (not a true jacket with protections if we use the motorcycle as a means of transport), etc.
What we should not wear (almost in no way)
No matter how relaxed the rules of our work may be, there are a series of garments that we must avoid in an office:
Tank tops or sleeveless
Bathing suits (should not be worn outside of the pool, beach or river excursion.
Tracksuit is something that is worn only while playing sports.
Sports shirts , including football shirts. As an exception is the World Cup final and we take the one of our country
Ripped pants
Clothing that may be offensive to people (political party clothing, confederate flags , racist symbols, jokes in bad taste, activist clothing for certain causes, etc.)
Clothes that are too geeky (except in some environments), yes that Star Wars or Joker t-shirt can be incredible, but it won't do any good if your classmates are going to laugh behind your back at how freaked out you are with Zelda.
Fantasy clothing (drag queen, transvestism, etc.)
In short, the idea is to avoid clothing that might be too "neighbourhood" or too "particular". We want to be measured by our work, not how we dress. Because if we do it excessively badly, the climbers will use it as a weapon against us, if it doesn't bother our boss.
Restrictive business casual/Smart casual style:
Now, let's say we're not very clear on how to go, we're just going to do it in a conservative setting. In that case, it would be best to be traditional and follow the following pattern:
Dress or classic shoes with dark socks. Also more casual shoes, for example boat shoes or moccasins (although these styles are somewhat out of fashion). Those slippers that look like shoes or shoes that look like slippers in some cases could also be allowed.
The pants could be dress pants, chinos or khakis, in discreet colors. It is best to avoid jeans, but if they are going to be worn, it is better that they are as classic as possible, without strange accessories and in a dark color. The belt does not have to go with the shoes, but it should not be too flashy.
Then shirt , which can be a dress shirt, an Oxford-type shirt, or a polo shirt or even a rugby shirt (long-sleeved polo shirt). It is important that it is a shirt or a polo shirt, because having a structure in the neck, it gives a certain authority . There is a possibility to avoid it by wearing turtleneck sweaters. This neck thing is something that many find strange, but if you look closely, it is no coincidence that airline stewardess uniforms usually include a high collar or a scarf to give it more authority. One detail, if it's hot, a shirt with the sleeves rolled up or a polo shirt is better than a short-sleeved shirt (which gives a more informal image).
Regarding the upper part to keep us warm, basically we can choose between a sweater (wool, cotton or cashmere), a jacket (although it is not very frequent) or a cardigan (jersey with buttons. With a coat that can be the one we use to go to work or something slightly more formal, we have the complete picture.
Another thing that we must consider is that if we do not want to spend a lot, it is better to use cheaper clothes from outlets or cheaper brands than to use imitations . The first because it is not legal and the second because there is always an expert of this or that brand who is capable of realizing that this garment is not original.
Of course the clothes must be in good condition (new is not necessary, but not too worn), ironed (if applicable) and with a normal color range that matches, even minimally.
In general, this will depend more or less on how our colleagues and bosses dress, what is intended with work clothes is not to stand out too much, integrate us into the group and that the quality of our work is the only thing for which we are valued , not for giving an incorrect image.
What men's shirts will be popular in 2022?
Men's shirts in 2022 take advantage of the latest fabric innovations to transform the concept of a formal occasion shirt into a truly functional garment.
Whether you're facing the inevitable return to the office, where wearing a shirt isn't out of place, or you've embraced this wardrobe staple and just need to update your shirts, check out this year's men's shirt trends .
If you need help deciding which shirt to buy, read on because at Ababil.pk we have done the work for you. We tell you what cannot be missing in your wardrobe this 2022.
Oxford style shirt:
The classic Oxford shirt is as clean and crisp as ever, making it a joy to wear. The button-down collar and pleated back are worthy additions to any man's wardrobe this 2022.
Morning and night shirt:
As the name suggests, it will be worn from morning to night, so the fabric must be stretchy and wrinkle-free, making it a versatile option to wear all day.
Flannel shirts for men: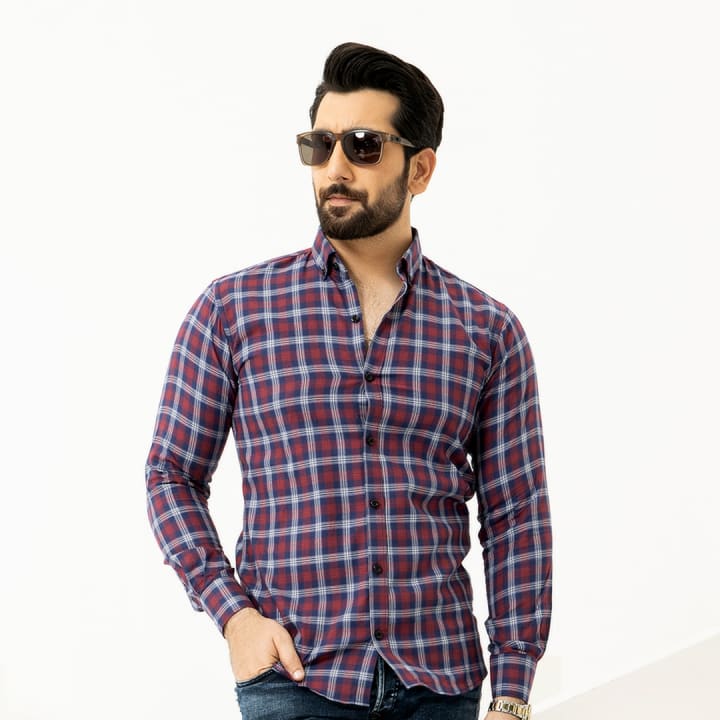 Yes, flannel lovers, rejoice, this style is in. There's no reason this garment shouldn't fit into today's ever-changing definition of a shirt. Thanks to new technology, they can now wick away moisture, making them perfect no matter what the temperature of the season.
Plane shirt:
A stylish button-down shirt that can be easily paired with different styles of pants, expanding the possibilities for smart casual wear. This shirt should have an Italian cotton collar, a slim fit and narrow sleeves, which will give it just the right touch of formality.
Chambray shirt:
Designed in 100% cotton, the Chambray shirt is perfect for work (with just a tie) and for the weekend (unbuttoned over your best shirt). Its ability to adapt to any occasion makes it an elegant piece and a good option for this year.
Cotton satin shirts: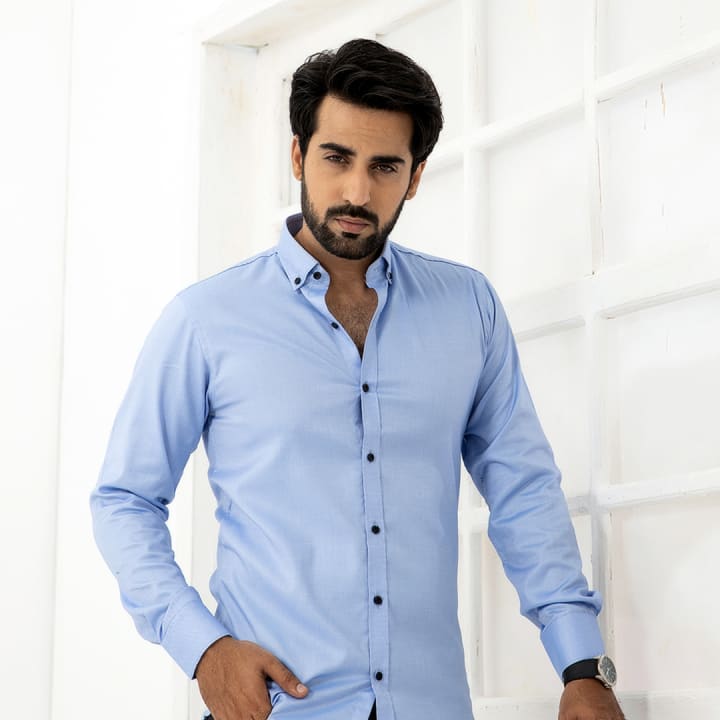 If you want to go further, a fitted shirt designed with cotton satin in a soft and light color, with a classic collar and detachable buttons will be the perfect formula this year. If you like glitter, this season you will wear the ultimate in luxury.
White shirts: always in trend
Although the white shirt is a basic in men's fashion, in 2022 it is something else. If when you think of this garment you think of a white button-down collar, you are missing its versatile beauty. Simplicity always leaves room to define a style.
In this case, you have to ask yourself if it is the white shirt that makes the man, or the other way around: the classic situation of the chicken and the egg. There is no doubt that buying the right garment helps; however, it all depends on what is done with it.
White shirts for men are definitely here to stay, and 2022 is no exception White shirt.
Black shirts for men: Versatile.
We believe that every man should have a black shirt in his wardrobe. It is one of the first pieces you should have when organizing your wardrobe, because it goes with almost everything.
A good black shirt will help you create many combinations with the clothes you already have.
Black shirt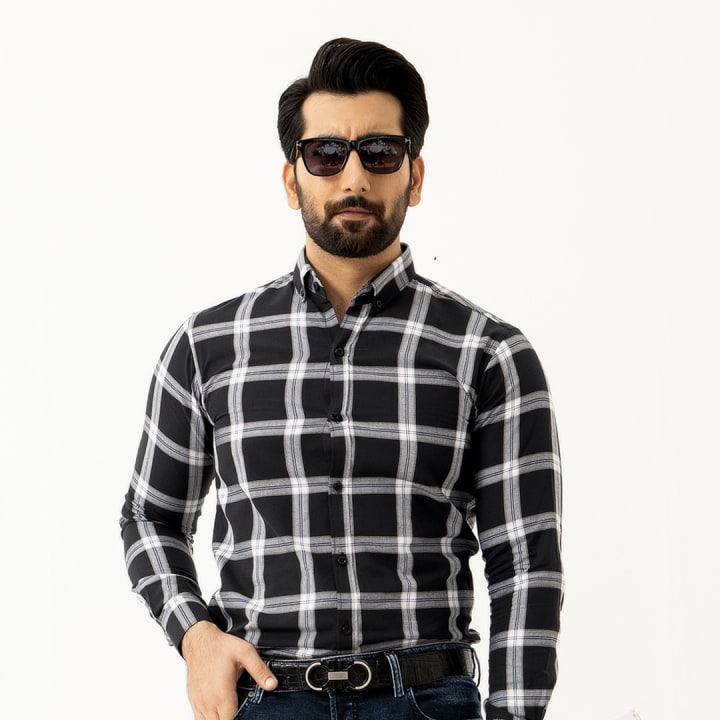 Black is versatile and always on trend, no matter the season, and this year 2022 is no exception. Looking to create an elegant, daring or trendy look? A black shirt is the perfect starting point for any outfit.
Classic denim men's shirts.
The now iconic classic denim or cotton shirt is a great example of how you can turn what is normally considered a more formal shirt into a less bulky, casual option.
This t-shirt is lightweight and has a relaxed fit. More casual, of course, but not too fancy. Wear it in 2022 and follow the trend.
Reader insights
Be the first to share your insights about this piece.
Add your insights