How to determine your jewelry budget and what can you buy with it?
Decide On Budget For Your Jewelry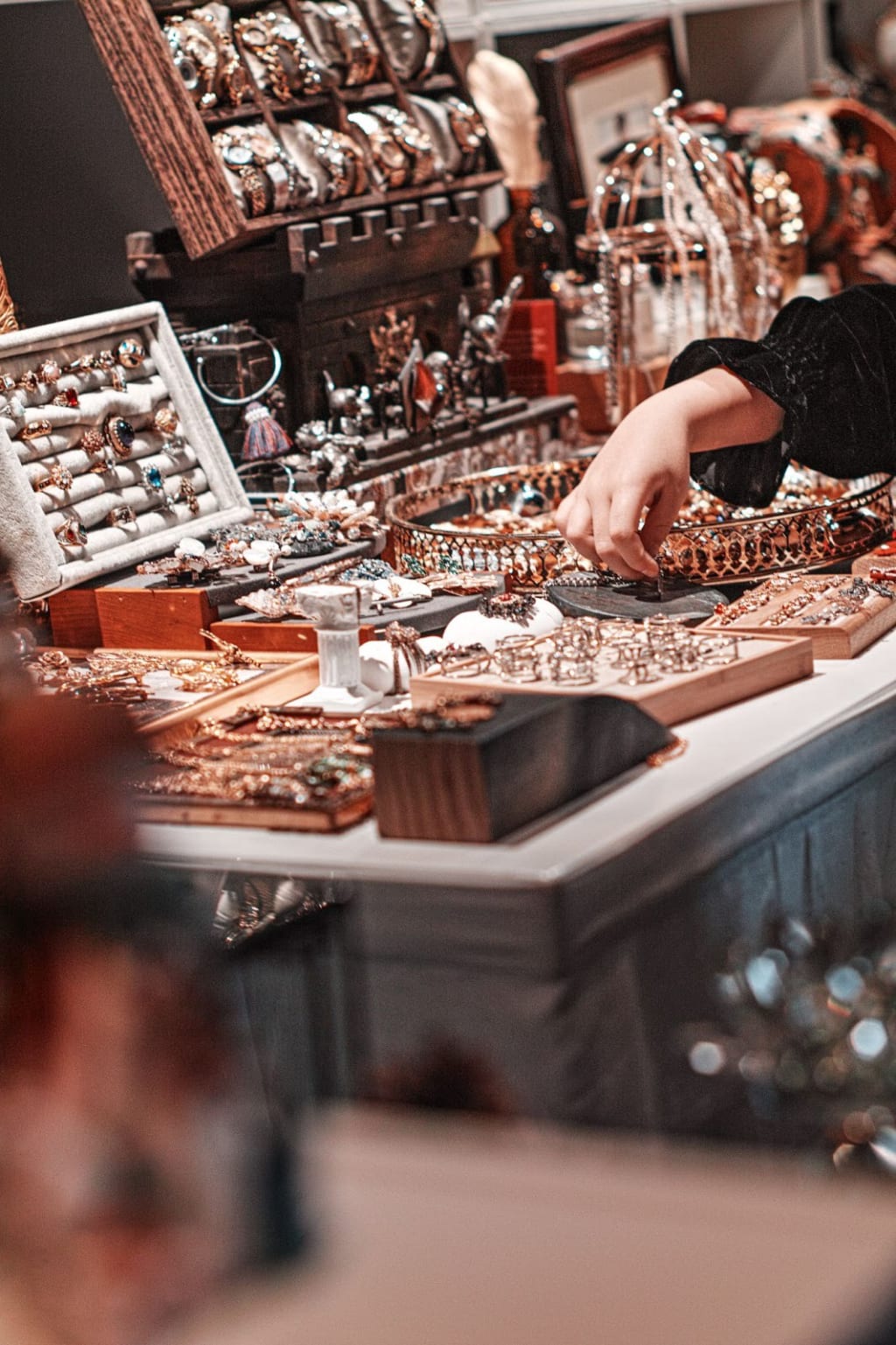 You're an independent lady who knows what she wants and goes after it. You don't wait for things to come to you, whether it's a terrific career, a wonderful vacation, or a fantastic apartment. The same can be said about jewelry: you don't need a lover or a relative to give you jewelry as a gift. You can — and should — go out and buy jewelry for yourself if there's anything unique you want.
It can be thrilling, empowering, a much-needed pick-me-up after a bad day, or a well-deserved reward for a good one. All of the above could be true! There's bound to be something that perfectly complements your wardrobe, lifestyle, and budget.
There's bound to be something that fits your style and lifestyle.
Buying jewelry for yourself, on the other hand, can be a little unsettling if you've never done it before. After all, you're spending a lot of money on something you'll wear all the time; but with a little more study and shopping, you can treat yourself to something lovely (come on, you deserve it!). For years to come, you'll be overjoyed with your purchase. There's bound to be a piece that fits your clothing, lifestyle, and budget perfectly, whether it's a diamond right-hand ring, a gemstone pendant, a tennis bracelet, or huge, glittering stud earrings. Jewelry under $2500 is available for gifting any special person of your life.
You may either piece together you're fine jewelry wardrobe from the ground up, starting with the essentials, or you can go all out.
Discover Your Own Style
Determine your personal style before selecting a piece of fine jewelry for yourself. Some self-reflection questions:
How do you dress for work? Is it conservative suits and heels every day of the week or more like casual Friday?
Do you have drinks after work and go to the opera or the theatre on weekends? Is a game of touch football in the park your idea of a fantastic Sunday afternoon?
Do you prefer to dress in frilly, feminine items, or do you want to keep your wardrobe simple and sporty?
It's critical to master these concepts because you'll want your jewelry to go with whatever you wear, whether you plan to wear it seven days a week or only on special occasions. If you choose your jewelry with your style and lifestyle in mind, you'll be happier with it for longer.
BASIC OR BOMBSHELL?
Are you seeking a clean, minimal jewelry box staple that will match any outfit from Monday to Sunday? Do you have the essentials in your jewelry box? If not, that could be a good place to start. Or are you seeking a piece that will "wow" them – something you can wear for special events or dress up?
Diamond studs are a great way to start buying jewelry for yourself because they're simple, beautiful, and sparkly. Diamond studs are also available in a range of carat weights to suit any budget, making them an excellent place to start when it comes to fine jewelry.
A simple gold chain necklace with a bezel-set diamond is another excellent addition to your capsule jewelry collection. Like the studs, you can purchase a stone necklace for practically any budget, and the clear shine of a white diamond will blend with any ensemble, from a silk shirt for success to your coolest leather jacket. A beautiful diamond tennis bracelet will complete your jewelry collection. Jewelry on Finance services are also available nowadays. If you don't have cash, you can buy jewelry on finance.
A good watch is also a good method to improve your appearance. Timepieces can be dressy or casual, and some designs combine the two. Many women's watches have diamonds on the bezel and/or face, which can add some bling to your wrist.
Consider branching out with some not-so-basic-but-still-spectacular items if you already have the fundamentals covered in jewelry. Consider black and color diamonds, as well as other colored jewels, at this time. Do you want to channel your inner child? Take a look at some sapphire stud earrings. Do you like fire-engine-red sandals for going out? A crimson ruby or garnet pendant necklace will give a pop of color and refinement to any outfit.
If you like to dress up for important occasions like theatre opening evenings or black-tie charity events, a ring with a larger gemstone will quickly boost the glamour aspect of any outfit. Consider something larger, more colorful, and bolder than your regular options when purchasing a less-basic piece. Every night will feel like Saturday.
Budgeting
As a clever, sophisticated lady, you want to keep within your budget when purchasing exquisite jewelry. If you have a certain piece in mind, consider putting a modest amount of money into a savings account every month until you have enough money to buy it. If you get a bonus or a promotion at work, now is a fantastic moment to treat yourself and spend the money on something that will make you proud of yourself every time you see it.
Even if you have a limited budget, you can purchase jewelry for yourself. Consider possibilities such as a gold item with no jewels (ideal for developing your essentials wardrobe), a chain necklace, or a simple bracelet once you've set a budget.
Conclusion
What else do you need to know now that you've decided on a stunning piece of fine jewelry and are ready to invest? To begin, ask the jeweler if your piece comes with a guarantee or if you can purchase a servicing plan. A warranty should include a yearly cleaning and a regular inspection by your jeweler with a loupe or gem scope to ensure that no repairs are required. Repairs like ring size, prong re-tipping, and rhodium plating should all be included under a service plan. Consider insurance as well. No one wants to consider the horrible things that could happen to their prized asset, but depending on the value of your investment, it may be worth the extra money to secure it. Check with your agent or insurance provider about if your renters or homeowners insurance covers jewelry up to a particular value after a deductible.
Source: https://exoticdiamondsa.medium.com/how-to-determine-your-jewelry-budget-and-what-can-you-buy-with-it-6cd53060c7ce
Reader insights
Be the first to share your insights about this piece.
Add your insights