How Olivia Giannella Became Famous
Olivia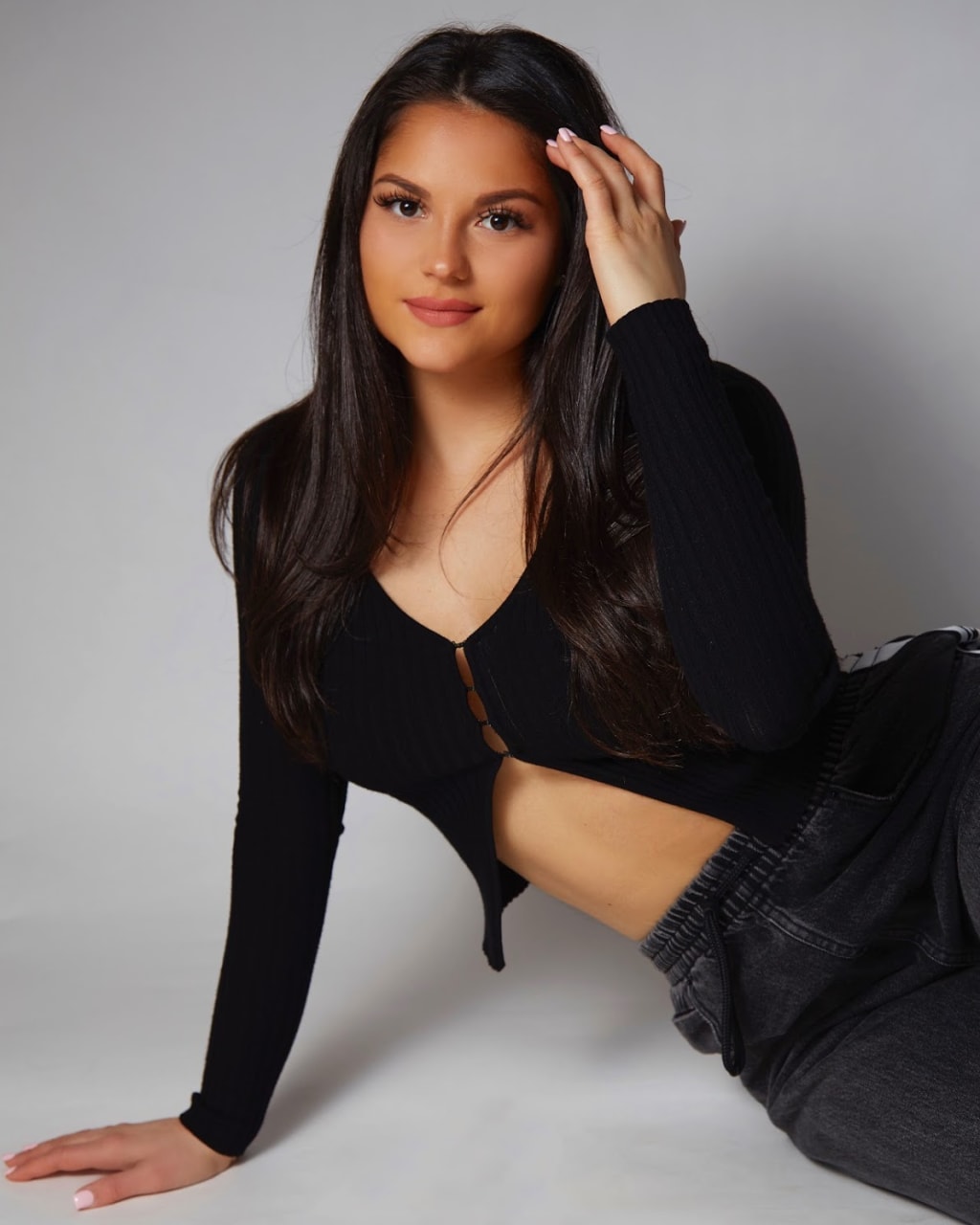 Italian bombshell Olivia Giannella sent temperatures soaring around the world on social media after she shared a sexy new snapshot of herself on her Instagram account to post the new content for her 132,000 followers, and it became a hit shortly after going live.
At 23 years old Olivia Giannella is not only beautiful and classy but also family oriented. Coming from a big Italian family her values and morals are held to the highest standard even as big time model and influencer.
It all started in New Jersey when she was scouted at a clothing shop . Since then Olivia has modeled for many campaigns including : Bumble, Bumble Hair Care , Revolve, Bebé, Pretty Little Thing and Balr. Her good looks and sweet demeanor even led her to being the face of an e-cigarette company in Shenzhen, China. She had the opportunity to speak on behalf of a news corporation called CCTV.
Along with being in major campaigns she has shot music videos with some of the greatest artists of our time : A-boogie, Lil Tjay, Jay Critch, Romeo Santos and Lil Tecca to name a few.
We have had the pleasure of interviewing Olivia!
Hi Olivia & Welcome To Vocal Media!
Why did you choose to pursue a career as a model?
The reason why I pursued a career in modeling was because my first photo shoot wassome thing I never expected to love and be fully committed to. I love capturing the moment in every picture. I love being myself and creating different looks in other photo shoots.
What is your greatest weakness? What are you doing to improve it?
I would say my greatest weakness is getting in my head and overthinking. Meditation is key and constantly taking five and reflecting on how far I have come. Basically being closer to Jesus also helped me during this time in COVID-19. It was not easy in the beginning but my relationship with God grew much stronger and ultimately helped me improve my weaknesses.
What is your greatest strength?
My greatest strength is self-worth. I would say multiple people my age don't have self-worth and I am so thankful this is my strong strength, I believe knowing your worth is key. If you trust and love yourself unconditionally and not narcissistically you will achieve many things. This is so important to me because it took a lot for me to get to this point and I'm grateful for everything I've been through to know my worth. Always be true to yourself.
What are your goals as a model?
My ultimate goal is to be on the cover of Vogue magazine.
What are your greatest accomplishments so far?
My greatest accomplishment has been going to China and speaking on an international brand.
Thank you Olivia we cannot wait to see you on Vogue in the near future !
For more info follow : www.instagram.com/OliviaGiannella