How Fashion And Beauty Brands Are Helping During The Coronavirus Pandemic
Our world has seen dramatic changes in the last few weeks as a result of coronavirus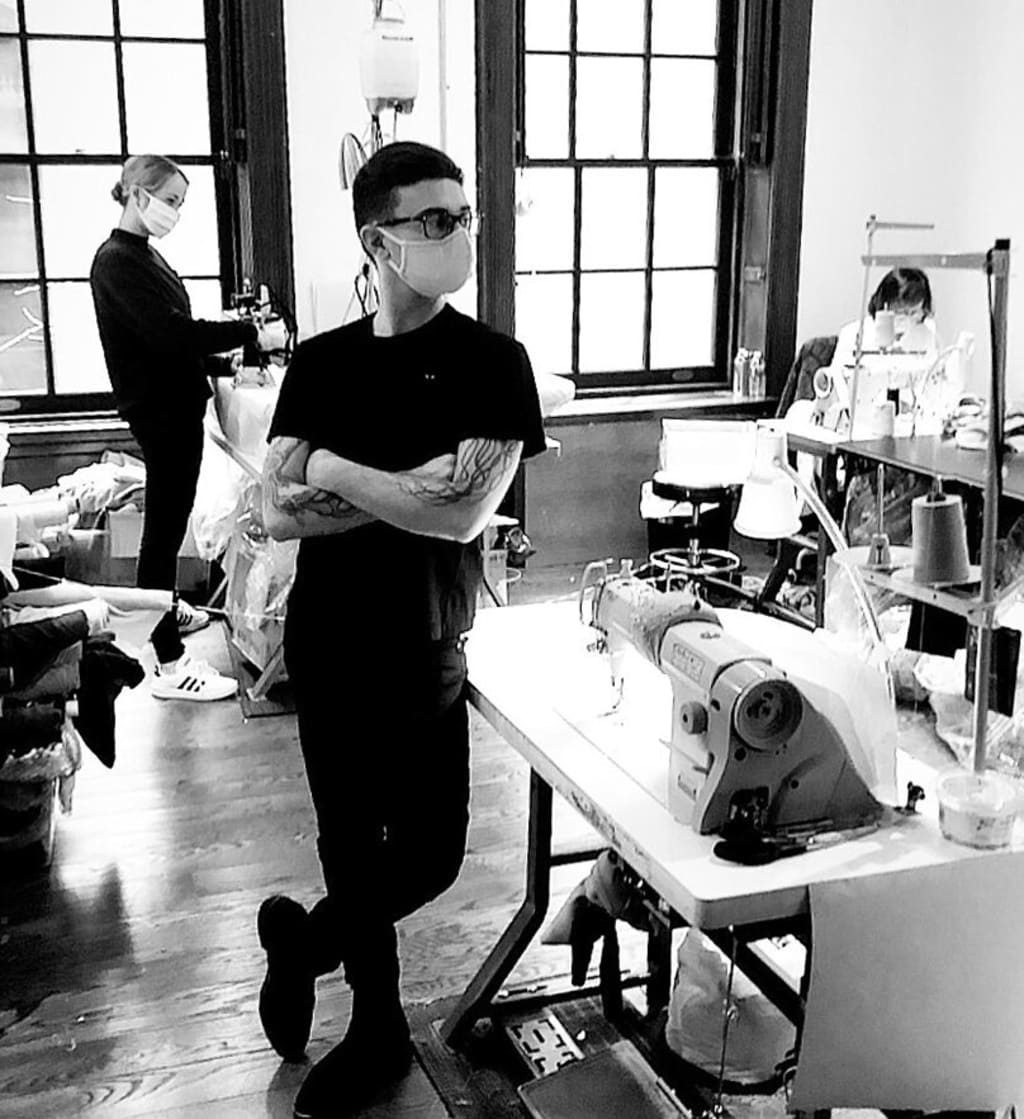 Our world has seen dramatic changes in the last few weeks as a result of coronavirus. This global pandemic has had a wide-ranging impact on the fashion and beauty industries. It caused factory closures, event cancellations, economic uncertainty, and many other problems. Two of the worst-hit countries are China and Italy. This ripple effect has ripple effects that ripple across the entire industry.
One thing that continues to inspire me in these difficult times is the way that fashion and beauty brands have contributed to helping create equipment and funds for hospital workers and charities that are in need. These companies put the community's needs first, even though the future of the industry is uncertain.
These are the ways that fashion and beauty companies can help those who are affected by coronavirus.
Fashion brands produce protective face masks
Many of the top fashion brands around the world are now focusing on mask production due to global shortages in critical protective medical equipment such as face masks and gloves.
Saint Laurent and Balenciaga, Gucci, and Christian Siriano all have announced that they will create protective masks for medical personnel. These protective masks are necessary for medical personnel who come in contact with patients suffering from coronavirus.
The most popular fashion brand , Revolve, is also donating 10,000 FDA-approved facial masks to two Los Angeles hospitals. They are also producing thousands to distribute across the country. Customers will be able to stop the spread of the disease by purchasing high-filtration masks, which are not approved for use in hospitals.
Fashion brand Sanctuary has also shifted its production to create over 5 million N95 Masks for distribution to the medical community. They will also be making Essential Lifestyle Masks that consumers can wear outdoors. Every Essential Lifestyle Mask purchased will be donated to hospitals.
Beauty Brands Make Hand Sanitizers
Large beauty companies such as L'Oreal use their factories to produce hand sanitizer. L'Oreal hopes that hand sanitizer will be available to European hospitals, nursing homes and pharmacies.
The fashion conglomerate LVMH has its own cosmetics and fragrance brands (like Parfums Christian Dior or Guerlain). It also distributes hand sanitizers to French hospitals.
Hand sanitizer is being manufactured by even smaller companies like Eco Lips. Hand sanitizer will be readily available to protect citizens against coronavirus if hand soap is unavailable.
Gap Inc. and Canada Goose will create medical scrubs and patient gowns
Gap Inc. also manufactures masks. It announced that it's working with California hospitals to make protective masks, hospital gowns and scrubs for patients and healthcare workers.
Canada Goose also repurposes factories to make scrubs for Canadian hospitals. Brandon Maxwell, a fashion designer, is having his team design hospital gowns from home.
Brands donate their products to those in need
Fashion and beauty brands are recognising the importance of their products and donating them for those who need them.
Beauty brand The Body Shop donated over 30,000 cleaning products to shelters and senior communities in the United States and Canada. The Body Shop distributed care packages to local hospital staff in the United Kingdom.
Footwear brand Allbirds has donated $500,000 worth shoes to healthcare workers and now offers a "Buy a Pair, Give a Pair" program where customers can buy a new pair of footwear for themselves and then automatically donate a pair to a doctor. If they don't need new shoes, customers can also donate their old pair.
Some brands in the fashion and beauty world are recognizing the value of their own products during this time and donating them to those in need.
Beauty brand The Body Shop donated 30,000 cleansing products to senior communities and shelters in the United States and Canada. In the United Kingdom, The Body Shop also created and distributed care packages to local hospital workers.
Footwear brand Allbirds donated $500,000 worth of shoes to healthcare workers, and has now launched a "Buy a Pair, Give a Pair" program so customers can purchase a new pair of shoes for themselves and automatically supply a pair to a medical worker. Customers also have the option to simply donate a pair if they have no need for new shoes.