Happiness through healing.
The joy of creating.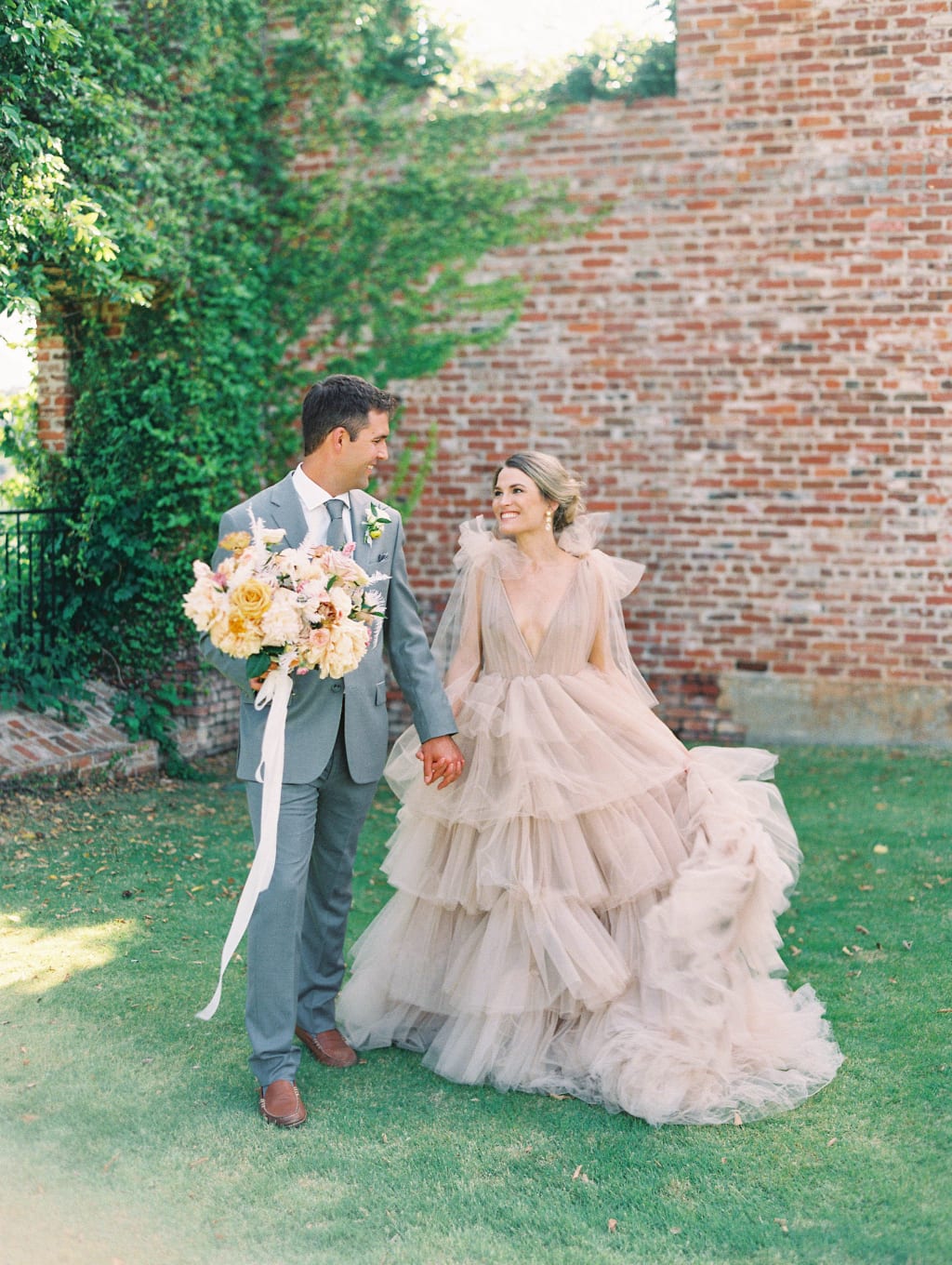 Arista gown
"I want my gown to be feminine, delicate, airy and full of movement", Isabella told me during her consultation for her custom bridal gown in early May. I grinned as I pulled out some fabric swatches and took down notes, all the while picturing my new client in a gown that embodies the very essence of who she is.
I was almost five months pregnant during that appointment and feeling great. Isabella's wedding was going to be one for the books, and as always, I was honored to be chosen to play such a major part in the bride's special day. But just a week after my appointment with Isabella, I experienced a sudden complication with my pregnancy and had to be hospitalized. A few days later, I went into labor and birthed a beautiful baby girl, but my pregnancy was not far along enough for her to make it, so we lost her. I've never experienced anything as heart-wrenching as holding your child in your arms and knowing it will be the last time you see her, knowing you'll be leaving the hospital without her.
As I now navigate the path to healing, I'm thankful that I can find solace and joy in creating bridal gowns. Not only is the creating theraputic, the sharing in a couple's happiness reminds me of good things still happening and provides a sense of hope. So naturally, I completed sketches of Isabella's gown within a couple of weeks of being back home, and I'm looking forward to seeing it all come together on her special day.
During my creation process, when I'm sourcing the elements to make a garment, I'm like a kid in a candy shop. I've unknowingly spent hours at fabric shops browsing, brainstorming, and often leaving with more supplies than I planned to get. For me, joy is found in the gradual process of garment making. I get just as excited when I'm halfway through a gown as I do when it's finished. When I enter my home studio and close the door behind me, I enter a realm of peace. Most times, the garments are sprawled across the entire room before me. As my Fiskar's scissors glide through the fabrics, their shapes come to life. Creating wedding dresses brings me the greatest joy because they materialize when two humans fall in love.
I always knew I'd be in a creative field, but it wasn't clear that my path would lead to fashion. During my childhood in Ghana, I learned how to sew in the fourth grade. I would work on creating beautiful clothes for my dolls at home. My interest in sewing and designing remained a hobby for most of my childhood into young adulthood. After immigrating to the United States during middle school, my path was mostly as a 'conventional one'. Everyone said, 'Go to college, get a degree, get a job etc.'. I completed the all of those steps, but something was missing. My passion for design kept calling.
Not many people get the chance to pursue their hobby as career, and I'm grateful for my opportunity. This spring marks one year of transitioning from leaving my flight attendant career to being a full-time fashion designer. It was a completely unexpected change that came as a result of COVID'S tumultous impact on the airline industry.As frightening as it was to leave that career, it felt like fate to begin to pursue my current path. Though I've taken up various forms of fashion design throughout the years, I'm so glad to have now found myself in the bridal world. Being able to cater to each bride's individual's needs makes me happy and honored every time one of them chooses me to be a part of their special day.