Glamor and Elegance: Why Invest in 14K Gold Jewelry
Importance of Buying 14 Karat Gold Jewelry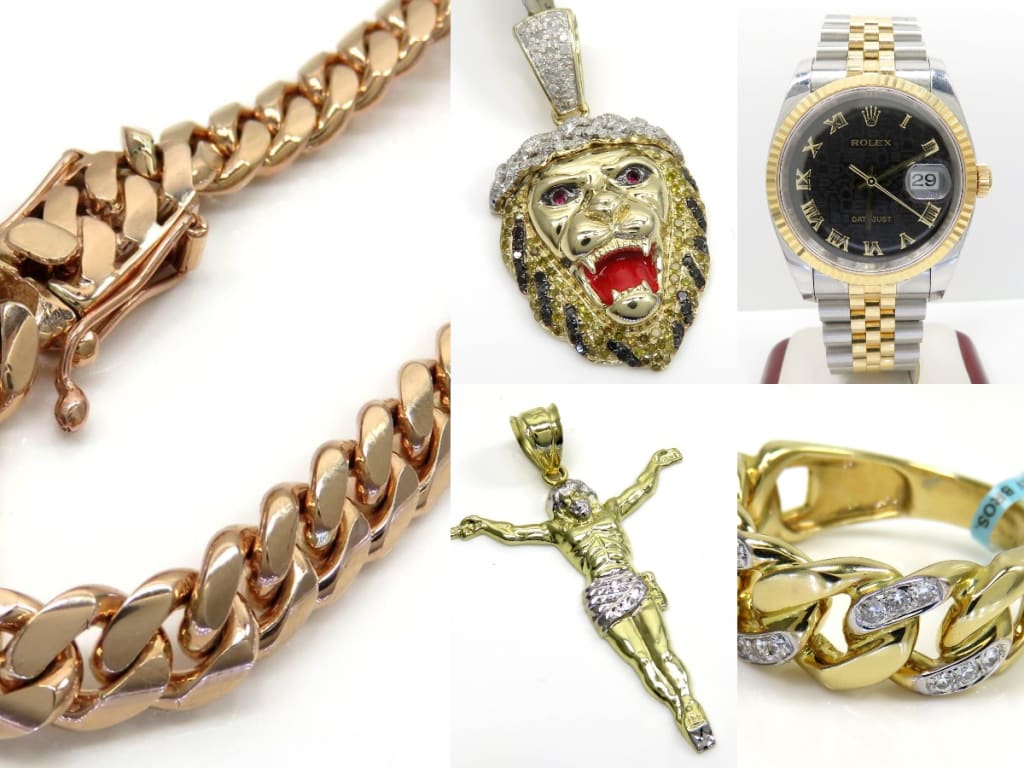 If you love jewelry, you will most likely have a gold piece in your collection, or you have plans to buy one. Gold is one of the most popular metals used to make jewelry, with a history that dates back to 4000 B.C. Every piece of authentic gold jewelry oozes timeless beauty and elegance making them a must-have for fashion lovers.
When shopping for gold jewelry, karat (K) weight is the most important consideration. It is the measure of the amount of gold in an item. The higher the amount of gold in a piece, the higher the karat and the more beautiful your accessories.
Gold is soft, so jewelry makers have tinkered with the metal, combining it with other metals in a bid to get the perfect composition for making durable fashion accessories. You'll find gold products on the market with different classifications from 10k gold to 24k gold.
14K gold jewelry is among the most popular categories of gold jewelry. This guide explores and highlights the benefits of 14K gold jewelry.
Overview of 14K Gold Jewelry
14K gold is an alloy made of 58.3% of pure gold and 41.7% of A stronger durable metals like copper, zinc, nickel or rhodium. This alloy is stronger than pure gold, making it perfect for creating strong jewelry accessories for sale in the market. If you are in the market for long-lasting gold accessories such as pendants, earrings, engagement rings, eternity bands, and other fine jewelry, 14K gold should be your first choice. For instance, 14K gold Miami chains look glamorous due to the high content of gold in every product.
Other variations of the alloy that are currently trending are 14K black gold, 14K white gold and 14K rose gold. The authentic 14K pieces feature a 'hallmark' with the inscription of 14K, 14KT, 14k, 583 or .585 on them.
Why Invest In 14K Gold Jewelry?
When shopping for high-quality gold jewelry, it is easy to get overwhelmed by the large variety of products on the market. Many shoppers hit the stores without any information and end up buying poor quality imitations or gold plated products instead of the real thing. When you buy 14K gold jewelry accessories, you get a plethora of benefits with every piece. Here are some of the reasons you should invest in these accessories:
1. Wide Range of Colors
Many gold fashion accessories on the market are made of 14K gold. They come in more colors other than the standard yellow gold and this is one reason to consider these accessories for your next purchase. Take a look:
• 14K Yellow Gold
Yellow gold remains the most popular option for making beautiful accessories. Gold is naturally yellow in color and 14K yellow gold accessories with a soft, warm yellow hue. This is the most hypoallergenic of the three gold types. It works well for vintage style settings and is ideal for wedding and engagement bands. It is also easy to maintain and blends with diamonds and other gems easily.
• 14K White Gold
14K white gold is also popular for making jewelry. This alloy contains bright silvery metals such as palladium, nickel or rhodium. This gives the 14K white gold pieces a clean, crisp white color. Most have a plating of rhodium as rhodium helps to retain this signature luster. This alloy is more popular than yellow gold and is an affordable alternative to platinum. White gold complements diamonds better than yellow gold and works best for fair or rosy skin tones.
• 14K Rose Gold
The romantic feel of the pink hue of rose gold is the reason behind the growing popularity of this alloy in the jewelry market. The term rose gold covers the large family of red, rose and pink shades of gold. 14K rose gold is a mixture of pure gold with copper and is used to make accessories like those worn for engagements and wedding anniversaries. Jewelry makers increase the proportion of copper in the alloy to get a more prominent rose shade. This alloy is more affordable due to the cheaper cost of copper. It is also durable and complements all skin tones.
2. Durable Gold Accessories
When shopping for precious gold jewelry, you want to consider the durability of the piece. Most people invest in gold jewelry and expect them to last for years. However, this is only possible if you buy the best blend of gold metal.
14K gold contains sturdy and durable metal that add to the life span of every product you buy. Zinc, nickel, silver, and copper are stronger metals used to make 14K gold and most accessories also feature rhodium plating. When you buy an authentic 14K gold Jesus pendant, you get a rust, stain and corrosion-resistant piece that may end up becoming a family heirloom.
3. Versatile Styling
14K gold is one of the most versatile metals used for making jewelry. Whether you want to buy a gold chain, a pair of stud or hoop earrings, a bracelet, an engagement ring or any other item, you can find a piece in any style you wish.
The variety of colors of 14K gold adds to the wide variety of products that you can find on the market. Better still, all these blends of 14K gold work well with other metals such as sterling silver, and platinum among others. You can also customize your 14K gold accessories with colored gems to add to the beauty of your jewelry. Whether you want a pavé, halo, solitaire, side stone ring, stud earrings, a 14K gold Jesus pendant or any other piece, you can find it in 14K gold.
4. Beauty and Elegance
Every piece of 14K gold piece oozes timeless beauty and sophistication. If you want to ramp up your fashion style, donning these gold accessories will work magic. They add beauty, elegance, class, and glamor to any outfit you wear.
5. Affordable jewelry
14K jewelry is more affordable to buy as compared to 18K gold, 24K gold or platinum jewelry. However, this does not mean that buying them is a compromise of the beauty and luster of your gold pieces. In essence, 14K gold offers jewelry lovers durability and beauty without causing them to break the bank buying them. 14K gold is the most affordable of fine jewelry metals.
Wrapping Up
Are you looking to add fine jewelry to your collection? You can never go wrong with 14K gold accessories. These pieces are beautiful, durable and versatile in terms of styling. They make a good investment for a jewelry lover looking to upgrade their collection, without burning a hole in their pocket. With this insight, you can now hit the stores for that stunning 14K gold piece.