From pitch success to high fashion - how has sportswear conquered the world?
Ever since the 1920s, the world of sports and the world of fashion have been more intertwined than you might think.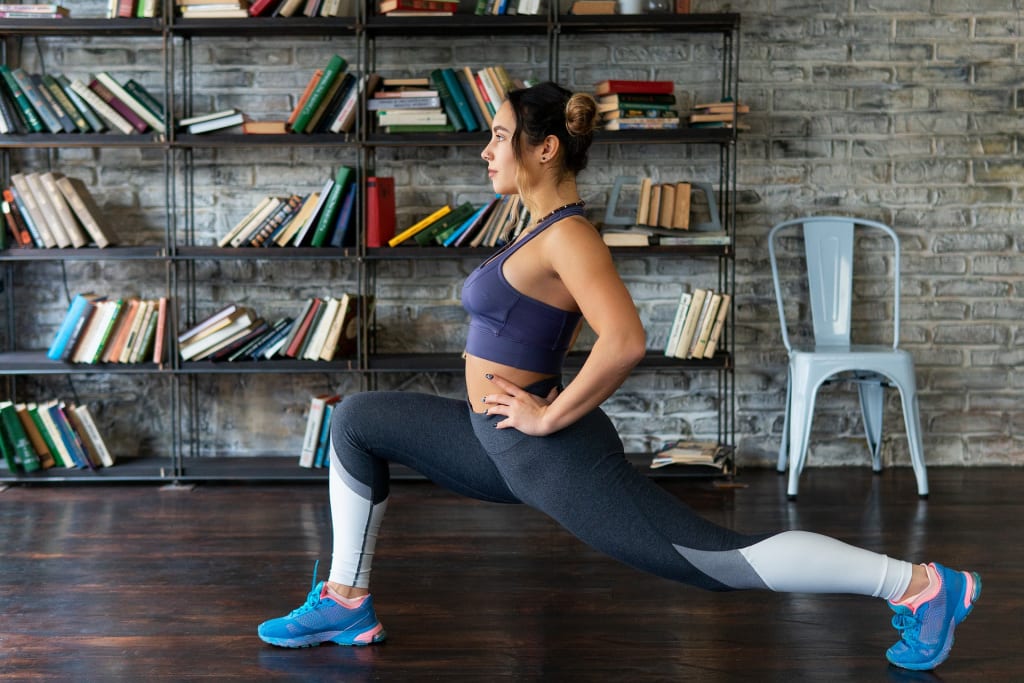 No longer is sportswear confined to the pitch or fashion only celebrated on the catwalk. Throughout the decades, we've turned to athletes for fashion inspiration, appropriating certain sporty garments, and wearing them in our day-to-day lives.
This trend is nothing new, in the 1920s, Coco Chanel famously drew upon tweed sportswear designs when creating her iconic Chanel suit. During the same decade, prominent Parisian tennis players, Jane Régny and Suzanne Lenglen, designed and sold activewear for women, starting a trend that has only gone from strength to strength.
Back then, the term 'sportswear' didn't necessarily refer to the garments worn by athletes. It could also refer to the comfortable clothes that were worn when spectating sporting events. It was during this era that comfort became more of a priority in fashion, and people began to reject the tight confides of traditional outfits.
Since then, we've seen many classic items of clothing transcend the barrier between the worlds of fashion and sport. Let's find out more about the greatest success stories.
The Baseball Cap
No prize for guessing which sport this piece of headwear originated from — this cap is synonymous with American culture and fashion both on and off the Baseball field. The classic design first appeared in the 1950s, when the point of these hats was purely practical. Originally made out of wool and leather, early versions of the baseball cap were inspired by historic hat styles such as jockey caps and the famous 'deerstalker' style.
Evolving from a hat worn simply to protect your eyes from the sun, to a badge of pride used to show support for your favourite team, and then to an every-day fashion accessory, baseball caps have certainly withstood the test of time. As the cap made its way into mainstream fashion over the years, the shape of it mainly remained the same, but people chose to express their personality in the various ways they wore it — whether in the traditional style, facing to the side, or perched delicately on the head.
Throughout the nineties and noughties, baseball caps became commonplace within celebrity circles, with everyone from Elton John to Beyoncé showing one off.
The Tracksuit
Most synthetic fabrics only came into play in the wake of WW2 and their creation changed the game in terms of activewear. Suddenly, clothes were made to be stretchy, comfortable, and modern — a win both on and off the sports field. The creation of nylon and synthetic stretch fabrics made the design of many classic sports clothing possible. Thanks to this, ski suits and tracksuits soon became all the rage.
Later, during the mid-1970s, the tracksuit became well and truly established in mainstream fashion. This phenomenon was partially thanks to Bruce Lee, who was one of the first celebrities to wear them as a fashion statement rather than strictly as sportswear.
The Classic Trainers
Long gone are the days in which people had to choose between comfortable and fashionable in relation to footwear. Thankfully, trainers can do both and can be paired with almost any outfit, whether you're dressing up for a night out or playing a game of football. Retro-style trainers as we know them today can be traced back to Adidas' 1971 Stan Smith tennis shoe.
This design, named after the era's top tennis player, soon became iconic and popular in the music and fashion industries as well as on the tennis court.
By the 1980s, trainers were everywhere, and have remained a must-have element of street style ever since.
Today, activewear and fashion are more inextricably linked than ever. Not only has sportswear made its way onto the catwalk, but sports stars are being more creative with their fashion choices than ever, with some even dabbling in the fashion industry themselves. World-renowned sports stars including Serena Williams, Cristiano Ronaldo, and David Beckham have all released their own clothing lines. While famous fashion designers such as Vivienne Westwood have dared to create entire catwalk collections based on sportswear. These two worlds have most definitely collided allowing people everywhere to look great while feeling ready to spring into action.