Fashion Expressions
Life of a Young Creative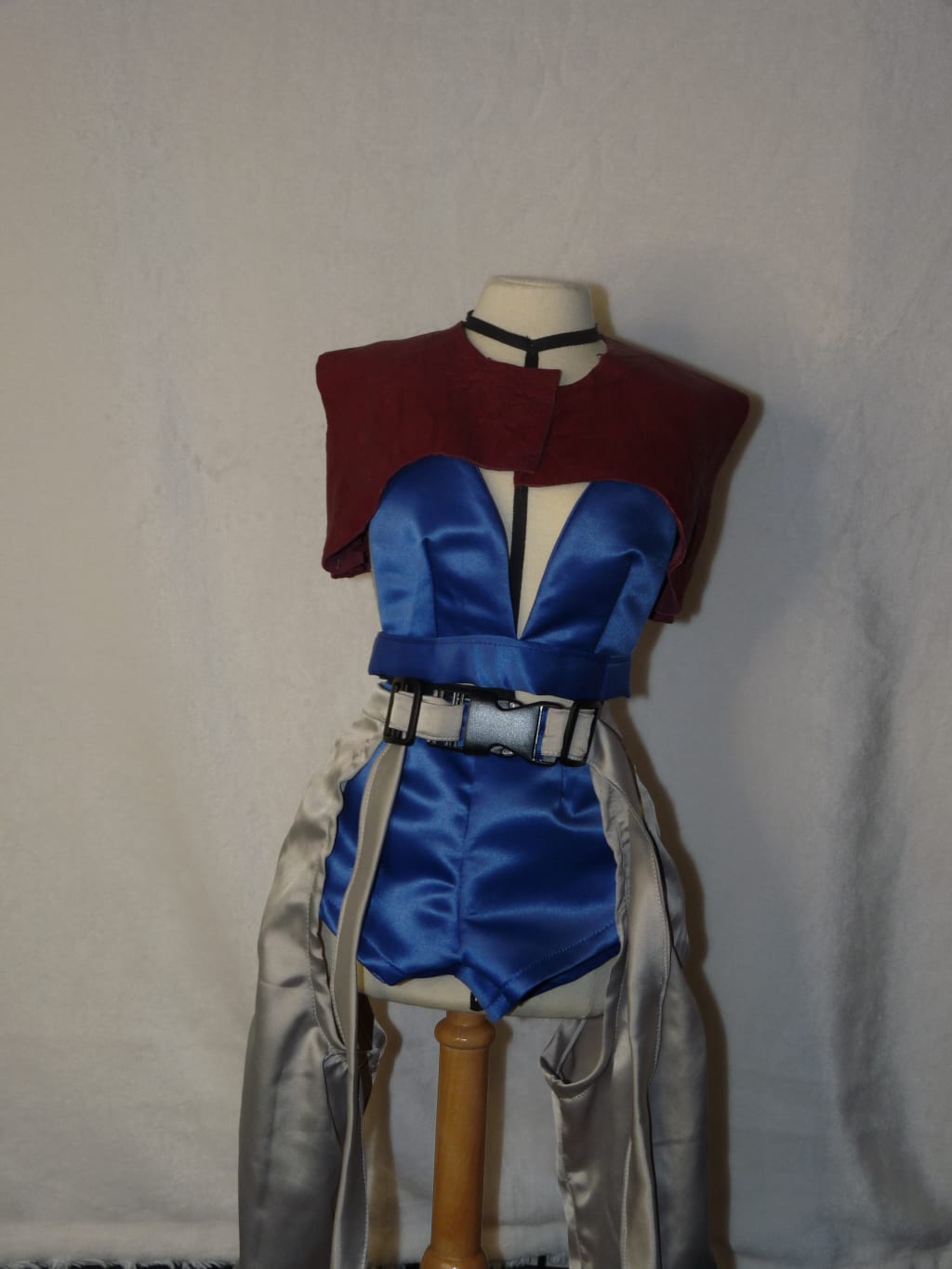 Design by Avani Bodden
Creativity comes in countless ways paint, design, photography, literature, poetry, music, sculpting, writing and so much more. I have always found joy in expressing myself through the various free artistic forms. For as long as I can remember, my emotional and mental freedom has been released via different creative outlets. Choosing to express myself through fashion design, allows me the independence to create in, anyway I want. Taking part in creative processes such as these teaches the value of other's works. Oftentimes, we don't realize the time and effort that goes into creating until we are the ones making the effort to build something.
Creating mood boards, sketches, cutting complex patterns, and sewing the final pieces require my vision until reaching the desired results. I have used imaginative walls, as the base for mood boards including selecting images, quotes, fabric swatches, and taping these to make a visual representation reflecting my thought process. Inspiration stems from the world around me starting with trends, nature, landscapes, emotions, spirituality, etc. Drawing the ideas from the things that happen in life creates a story. Every contribution is added to the story until there is a unique vision of a topic of interest.
The design journey begins with building out a concept. I come up with a theme then make a blueprint based on the mood board. Personally, this part is one of the most enjoyable parts of the creative process. Working with fabric samples and pictures from Pinterest and magazines help with the construction of one big board dedicated to bringing my ideas to life. It allows me to begin visualizing the final collection. Having visuals in front of me inspires my designs with the use of colors, textures, patterns, and details sourced from an array of areas. I am fortunate to have acquired the combination of educational experience and hands-on skills to further develop my gifts. Sharpening my craft continues to be a priority, as I incorporate the different techniques I'm learning from each project.
During junior year, I was instructed to create a five-piece collection for my lingerie course. The assignment offered creative freedom for its theme and message. The mission of the project was to communicate through the garments' designs. This particular collection worked to address society's expectations that women should maintain themselves angelic and pure. I wanted to focus on the theme of spirituality and how we are seen and judged has an impact on our lives. The designs created were reflections of expectations that women are meant to be innocent, virtuous, and nurturing. In many peoples' views, a woman who doesn't fit those standards is immediately degraded and frowned upon. As a female who has been forced under the expectations of who she is supposed to be, this collection was important for me to break free from standards and show how much more there is to a woman.
In my last year of high school, I was given the opportunity to put together a collection that would be part of the school's senior fashion show. Creativity took the spotlight throughout the entire construct of the collection. From beginning to end my heart led the way to making my fashion line come to life. Inspiration came through multiple mediums, right down to the soundtrack of the collection. Music is one of my creative outlets, my love for concerts comes from the desire to feel. It was essential as a lover of music to show how tunes have the power to connect us. The designs created in this collection were meant to demonstrate the freedom of thoughts, mind, and spirit. My hope is that people that see my work are empowered to create their own life. Possibly, give themselves permission to connect with an idea that may be different but powerful, too.