Fashion Designer
Creator of extraordinary things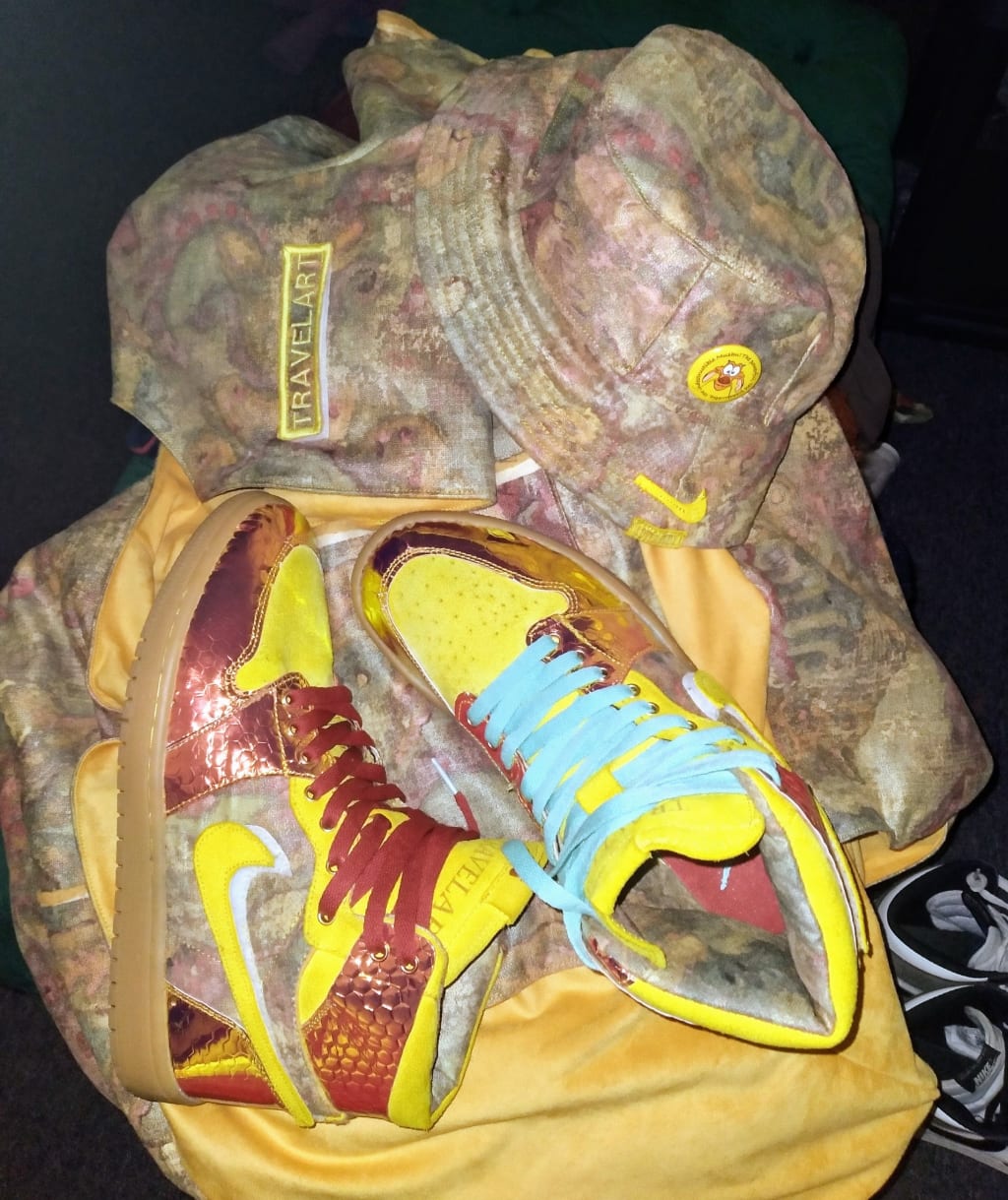 TRAVELART Sunflower collection
Hello, I go by Elijah, and I'm a self taught fashion designer from Chicago. My passion is designing custom clothing, accessories, sneakers, etc. With so many ideas that comes to mind I get to create a new product each day. It can become overwhelming at times because I try to push out all of my ideas but, I'm just one person so I take my time. My inspiration comes from many things wether that's going out into nature, what the weather feels like, or what I may see in stores or magazines. But truly my inspiration derives from my childhood when my mom would always dressed my twin and I in matching clothing which then became a fashion statement as we got order in age and carried it through highschool.
During my creative process I can get inspiration when drawing out my designs first, but the ideas come so fast in my head that I skip the drawing process and dive right into the making process of it. That reason is because I get eager to see and wear the finished product. I create as I go because It helps me move through the process quicker than thinking of the design first, drawing out the design, than making the design. Nothing is wrong with that process I just prefer to finish my garments sooner that way I can move on to the next idea that wants to jump out my brain. Out of this process I created one of my first pair of Jordan 1 sneakers that I called Jordan 1 Sunflowers paired with a matching bucket hat and jacket.
Words can not describe how over joyed I was to have brought and idea from my head to life. The experience and quality was mind blowing. For so long as a child growing up I would always tell my siblings that one day I will have my own shoe and clothing brand and now I'm making it. Sewing has played a major roll in my life this past year to now. With everything that happened in the world with covid Im glad to say I was able to be a helping hand in making masks for people that was in need of them. Furthermore, Sewing has opened many doors for me with people and with my creativity as well. Also, sewing is what literally lead me to making shoes, drawing oil paintings and much more. So with that being said ultimately sewing is my hobby, passion, job, and business and I would not have it any other way.