Fashion brands entry to the beauty market
Beauty Market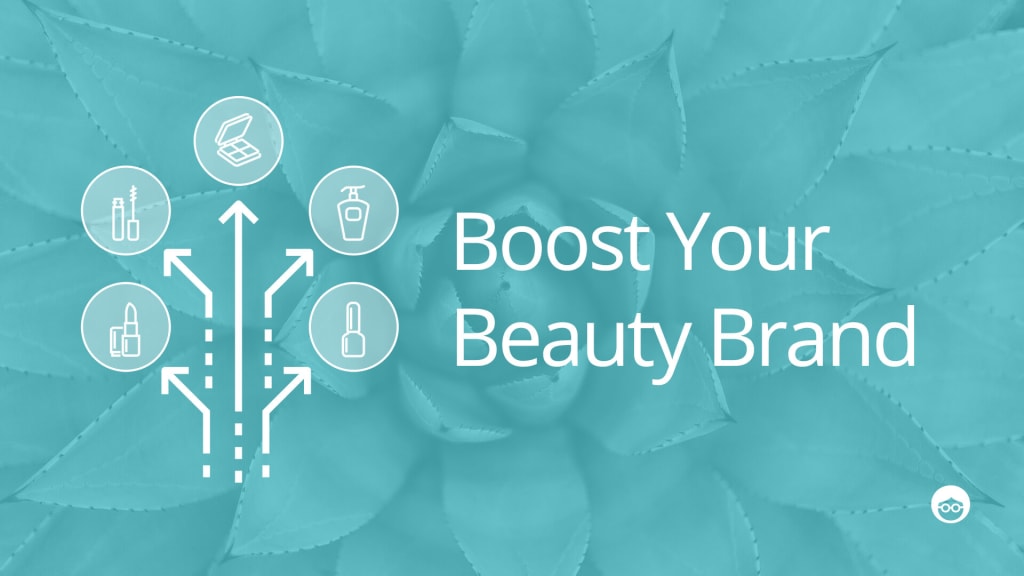 Introduction
First of all, beauty and fashion are an inter-related concept to some extent. It is important to understand that it links to one another in many ways.
Nowadays, there are general lifestyle trends that have taken various turns within the fashion and beauty industry. Through this, the industry is properly able to understand consumer needs as well as created products according to the niche and demand. Online stores have also started to provide beauty products related to the latest fashion trends. Online shopping platforms like Amazon have started to provide variety in women's beauty and fashion products in one go.
The current fashion trends in style at this moment are the ones that define the color season or a particular type of trend. Instead, personal styling is one of the most adored concepts in the fashion industry and is known to enhance the beauty of whoever chooses it. Women making dressing and clothing choices according to their own preferences is something admired overall. These also include choosing the types of beauty products they prefer and use.
How to find the appropriate stores?
Searching for a 'beauty store near me' would help you locate beauty stores in your local area. Through those, you can check out all the products and see how they have been linked through the newest fashion trends. Be it new make-up techniques or tanning method trends. You'll find the products there to match those trends. Moreover, according to fashion trends, you'll also see products to go with your clothing preferences.
The link between fashion and beauty
Women normally see beauty and fashion as a similar thing. This is because beauty products are always relevant to fashion trends and what women prefer. On the other hand, fashion is always somehow involved in the new beauty products that are launched.
What does the beauty market include that relates to fashion?
These might include face creams, new hair styling products, or makeup. Both the concepts are in some ways, linked. A fairway to prove this point is you trying to visit a beauty store. As you visit, you're going to find beauty products related to the latest fashion trends.
Why do fashion brands enter the beauty market?
As you dig up some information, you'll understand the involvement of fashion brands within the beauty market. They have big benefits, through which the beauty franchise, as well as the brand, gains popularity as well.
Fashion brand involvement in the lucrative beauty sector.
It doesn't exactly come as a surprise that fashion brands might be interested in the beauty sector. As time passes, there is an increase. Beauty industries have reportedly grown due to the fashion brands picking them up and branding them as well. At the same time, fashion sales themselves have seen an increase. Due to this, there will be an increase in popularity. Both the beauty market and the fashion brand audience together will help increase the collaboration benefits.
Increase in chances to become a one-stop-shop
Fashion brands are going through an expansion nowadays as they are getting more opportunities to become one-stop shops. This is because they gain customer loyalty by expanding themselves with the beauty market and providing everything in one place. This helps make life easier.
A shop where beauty products are in a number of categories and at the same time includes fashion products is a perfect example. These can include fashion products like make-up, clothing, skincare products, and much more.
• Customer loyalty increased
• More audience due to the expansion of a fashion brand with a beauty market
• Variety of products from one shop at one go
Repurchasing and upselling
Brands have a way of increasing their customer retention through jumping alongside the beauty market. However, this does depend on a number of factors that include:
• Budget
• Personal choice and preference
• The season sales
• Customers usual taste in buying products
• Customer demand
However, focusing on clothing is important but only better when focused on season clothing. Fashion trends according to the season are more demanded. However, beauty products are in demand throughout the seasons.
Considering the factors above, the retailers can easily retarget customers on basis of predictions about when they would repurchase a certain something. Till then, the might focus on what works throughout the seasons.
This variety and choice help keep the sales consistent.
Online shopping- Fashion and beauty
In shops, once the beauty products are supplied, they are most likely to be stocked up. Even though prompt customers might start spending and buying, they would still want to get what they are looking for. When an online website collaborates with a fashion brand and beauty product together, there are costs to be considered.
A consumer won't buy one beauty product and checkout. This is because they would want to justify the delivery cost and buy something significant.
Fast-fashion brands
At brands like these, the values tend to be at a selling point already. Low-price and high-quality beauty helps attract a number of consumers.
The younger generation is more attracted to something that saves cost but works perfectly. These would include cosmetics, mostly.
Influencer involvement
A lot of fashion brands have taken a step to partner with influencers. This helps to increase the audience for both sides. Social media popularity through the influencer provides the fashion and beauty brands customer rush and attraction. If an influencer has people who follow her religiously, those people would idolize every product the influencer uses. This is another benefit of the collaboration or partnership between both ends.
How do brands and beauty markets gain popularity through influencers?
If the brands or beauty markets choose the right influencer who has a lot of followers, that means they are half way there. Sending packages for product reviewing can help increase awareness and popularity.
This is a great way to gain new customers, as research suggested that 92% of consumers trust influencers more than advertisements. Even a celebrity endorsement is left behind, and an influencer is trusted more on social media to be real and genuine.
Other ways to increase the popularity
Beauty brands and fashion brands in a partnership itself is a great attraction for women. However, these partnerships can't rely on social media awareness alone. To reach a proper audience, the partnership would have to create more variety and diversity. This includes customer-targeted products. Every beauty market and fashion brand would know their audience's niche.
Through knowledge on the customer niche, together a fashion brand and beauty market can create products that attract the audience the most.
Conclusion
The market is already pretty saturated with such partnerships. This doesn't mean they wouldn't work. Competition is high but there is a reason why fashion brands and beauty markets in a partnership become irresistible to the audience.
A proper way and technique to create awareness can lead to sales boosts, store footfall, and high social media popularity. Fashion and beauty markets are linked with each other as both the terms are interlinked through the latest trends. Women follow the beauty trends and go and to buy beauty products which go with the latest fashion trends introduced within the market.