Fall-Winter 21/22 collection by Ruslan Baginskiy
collection by Ruslan Baginskiy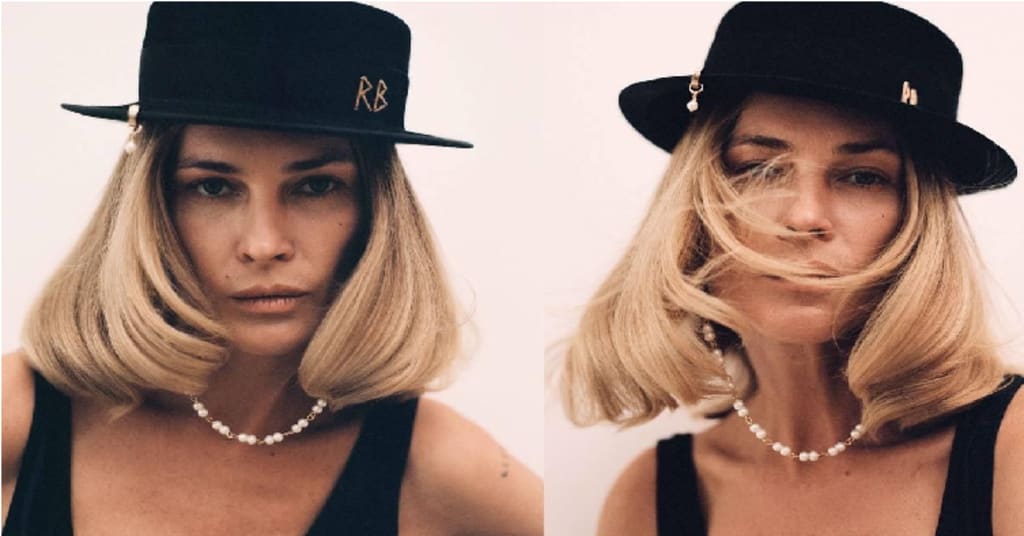 We are so glad to present you our new shooting featuring top model 00s ICON ERIN WASSON. The Texas-born supermodel is back on stage after a long break and poses in key pieces from the brand's FW collection.
Being a pioneer in reviving the art of headwear, Ruslan Baginskiy is often asked, if there is a formula of a perfect hat? The answer is — no hat is really perfect, until it has its owner. No piece is complete, until it reunites with a personality.
"Erin left us speechless with her heartsome energy and natural beauty. She is the ultimate RB heroine. She is unapologetically true to herself, she knows what's good for her, and she won't settle for anything less. Her bold style manifests this very attitude. And last but not least, Erin is a real hat lover",— Ruslan Baginskiy recalls. We don't like the concept of describing a "perfect RB character", as our pieces are created for each and every age, occupation and style. But if we had to, we would end up describing Erin Wasson.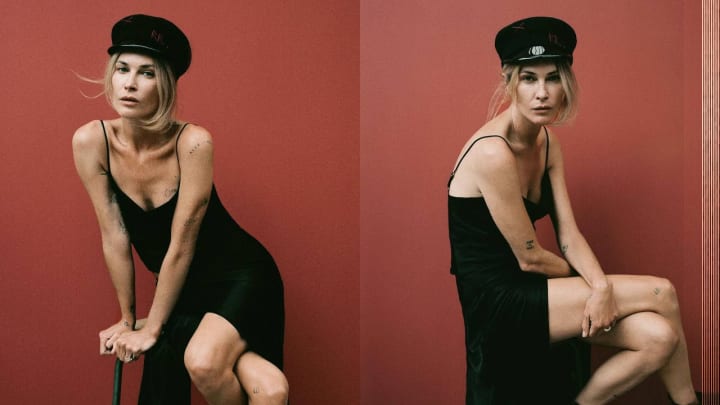 Erin was shot by Polish photographer Sonia Szóstak and styled by Italian stylist Alba Melendo. The international team met in Paris, in order to seize and share the moments of timeless beauty. "You put on a hat and feel like a different person. And a hat can bring a lot of protection. There's so much energy coming out of the top of your head, that a hat kind of makes you feel like you're safer", — reflects Erin.
For the first ever Parisian RB fashion story, we brought a selection of the signature pieces from the FW 21/22 collection. The whole collection is about long-term investments. The decor is minimal, the functionality is enhanced. Muted colors and discreet embellishments are counterbalanced with bold silhouettes and functionality. Yet, the iconic Ruslan Baginskiy visual codes are still present. The pieces are accentuated by handmade embroidery and the RB logo in different variations: embossed on leather, embroidered on wool, made of metal and beads. The monochromatic situation is shaken up with the contrasting combination of materials, check and hounds tooth patterns.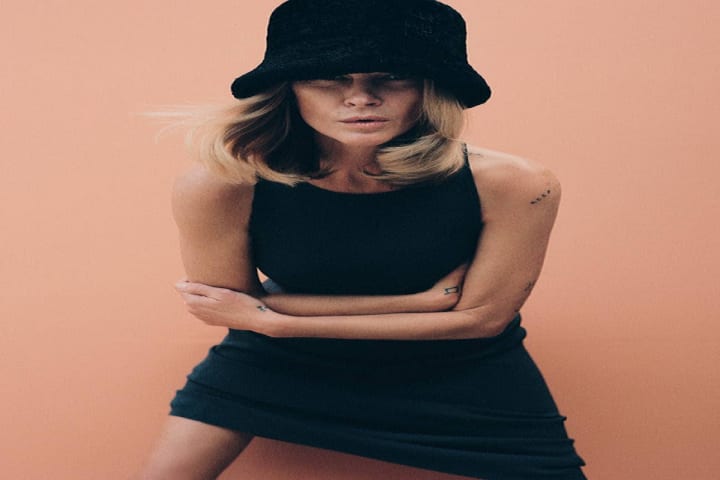 The pieces come in a calm natural palette: deep ginger, muted beige, versatile grey and the impeccable black and white. Along with the faux fur lampshade bucket hat, "Ushanka" and knitted balaclava, there are seasonless items: felt canotiers, wool caps and our iconic baker boy caps. The FW 21 collection is expanded with a bonnet hat, a cowboy hat and a bell shaped felt hat, knitted collars and hoods, and hair accessories: headbands and hair clips made of leather, suede and wood. Accessories that make you feel cool. No matter what.
After all, Ruslan Baginskiy is more than Instagram sensation or celebrities-approved brand. Our goal is to make people fall in love with headgear again, and FW 21 collection is a right way to start. If you think that hat is not your thing, these items may convince you otherwise. If you are struggling to choose between basic and fashion forward, with the RB piece you can have both.
The hat is no longer considered as a necessity, as it was even in the last century. It's also not an obligatory dress code element anymore, unless you have an appointment with the Royal Family. But we aim to prove that headwear still has a whole lot of meanings. It can protect you from the wind, from the cold weather or simply from boring outfits. It can become your statement piece — a personal fashion staple. It is a matter of taste — a matter of an elaborated taste.
Discover full collection at ruslanbaginskiy.com