Fall Fashion Boots
Follow me IG: @thetikigirl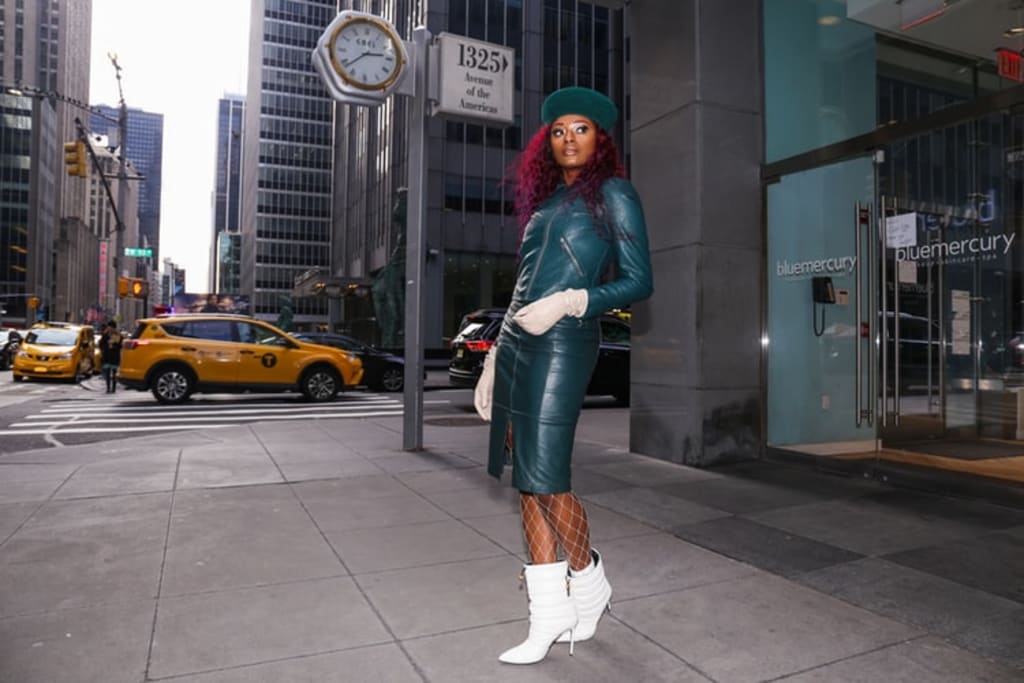 Fall fashion has lots of variety, including cozy sweaters, pretty patterned outfits, and classic coats. But when we talk about seasonal shopping, fall fashion boots hold a unique position in our hearts. Fall is considered a prime boot-purchasing season, so we have gathered a list of top-rated fall fashion boots to let you buy the perfect pair of boots. Let's have a look.
Sculptural heel zip-up ankle boots
These booties are made with corduroy material that makes them prominent among other fall boots. Its neutral hue will make them suitable for outfits of any color. These boots come with a half-cylindrical chrome heel. A zipper closure is also added to make them look stylish. Wear them with an oversized sweater and cropped jeans to look fab this fall. *click photo for details*
Davinna bootie
If you like suede, then Edelmann booties are the perfect choice for you. It would not be wrong to say that fall and suede boots go side by side like marshmallows and hot chocolate. This pair of booties come in two tones to set them apart from regular ones. This chunky heel, round-toe boot is specially designed for strutting throughout the town. *click image for details*
Adriana Ankle bootie
Embroidered fall fashion boots have never gone out of fashion. If you don't like wearing plain booties, then these Adriana Ankle booties are the right selection for you. This pair of boots has a neutral hue with elegant embroidery all over. Embroidery has added a western flair to these chic booties. It comes with a pointed toe and a black heels with leather upper, sole and lining. *click image for details*
IDIFU Pointed Boots
White PU leather boots are always spectacular and you will get several compliments on them. This pair of boots has a wide edgy heel that makes them distinct from the rest of fall fashion boots. A zip closure is also added on sides to beautify its appearance. They are extremely comfortable that makes them perfect for night outs and weekends. *click image for details*
Autumn Winter stormy platform boot
Platform-style boots were quite famous during the 70s. Nowadays, the manufacturers of fall fashion boots have once again introduced platform-style booties to inspire their customers. These vegan stormy platform boots will look marvelous with a shearling coat and floral boho outfit. These booties are perfect for a retro. *click image for details*
Jessica Simpson red scarlet bootie
Are you looking for a sexy red stiletto heel booties? If your answer is "yes" then these Jessica Simpson booties are a perfect fit for you. Its stiletto heel is located on the shorter side to make walking trouble-free. A zipper is also enclosed on the side for an easy pull-off. Other features of these booties include pointed toe, leather sole, upper and lining, and zigzag stitch-stream topline. *click image for details*
Mountain light cascade hiking boots
If you are a hiking lover, then these boots are a must-add in your travel bag. No matter how long or steep the hiking trek is, these mountain light cascade hiking boots will last all through. These boots are not just durable, but also classic in appearance. Their full-grain leather uppers and water-resistant features are a plus. Retro-inspired laces are also used along with rubber outsoles. *click image for details*
Combat Bootie
If you like to wear traditional lace-up boots, then the captain is all you need. Get these dark brown boots with a comfy heel that you can wear 24 hours during the cold weather. Believe me, you will fall in love with its high-quality leather material. To provide additional grip on different surfaces, studded rubber soles are used in these boots. This pair of boots also feature speed-hook eyelets, flat wax laces, and classic cap-toe. *click image for details*
Low Heel Knee High Boots
Tall boots often remain trendy during the fall season. It's always an excitement to wear slouch harness tall boots and move around the city. These are made with 100% pure leather, which is hand burnished. The coloring on the leather is not even and it reflects low and high areas. *click image for details*
High leg heeled boot
These are another over-the-knee boots that provide a classic look. Your legs will look quite long while you wear this high leg healed boot. Pair these boots with a skirt or mini dress to look sexy and appealing. A side-zip opening is also incorporated to help ease the pull off. Its high heel and round toe will further enhance its sleek look. *click image for details*
Glitter Party Booties
Are you in search of glittering partywear boots? If "yes" then these chic boots will become your best friend in the upcoming fall parties. The best thing about these boots is that they easily slide on. They are stylish enough to match your fall outfits. Its ankle zip further eases wearability. Be a fashion icon among other guests by getting your hands on Dream Pairs fashion boots. *click image for details*
Dark Red Suede Ankle Boots
Make yourself stand out by wearing blood-red leather boots when everyone else is wearing brown and black shoes during the fall season. This pair of shoes is known for its perfect fit like a glove. All you need to do is to choose the right size boots to get a perfect fitting. These boots are not just stylish but also comfortable to wear. Its leather has a balanced amount of shine. It has a pointed toe and hidden zipper entry near the inner ankle. *click image for details*
Peep toed velvet ankle boots
These pink shade gorgeous velvet boots will look wonderful in the fall season. Velvet is renowned for its softness and luxury and when its stuff covers your boots, it will look even more stunning. So, don't wait further and grasp these dazzling velvet boots for your fall collection. *click image for details*
Shop the Best Fall Boots for Every Budget Right Now. The fall boot choices for this season are so good it hurts, which will make it that much easier to part with your sandals.
Retailers are releasing pre-orders for new designer booties and debuting new silhouettes. Shop here at The Tiki Girl and select your signature thigh-high boots, or grab a pair of kitten heels that you'll hate to love (just wait).
Ahead, the best fall boots to shop this season for every budget. Mahalo and Happy Shopping!
footwear
Hello and Welcome to The Tiki Girl
Follow me Below:
Instagram: https://www.instagram.com/thetikigirl/
Facebook: https://www.facebook.com/thetikigirlshop/
YouTube: https://www.youtube.com/c/TheTikiGirl
Website: www.thetikigirl.com
Receive stories by The Tiki Girl in

your feed