Chevere Means: Upcycling and Giving Back
Sustainable alternatives for this holiday season :)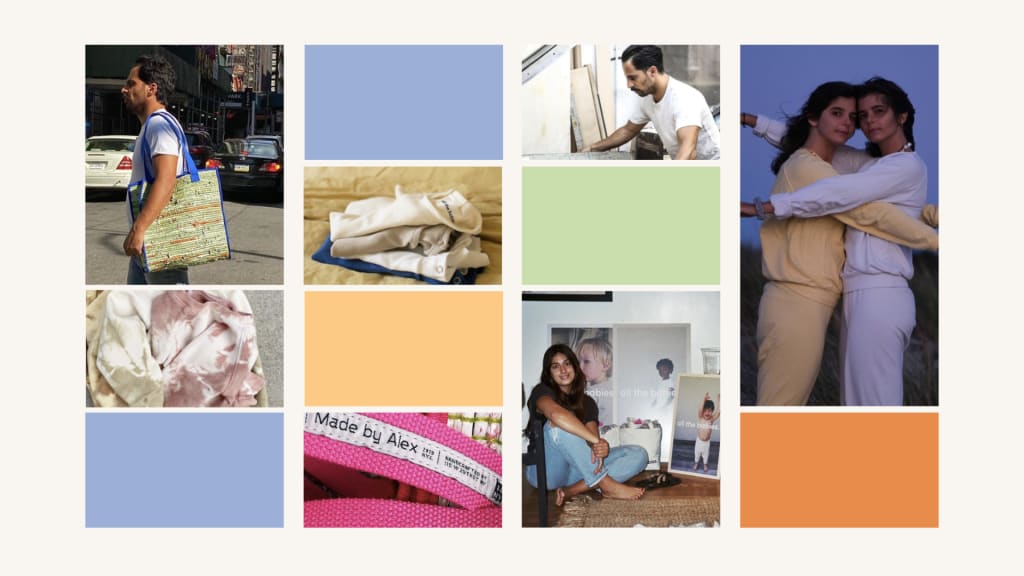 Since starting Chevere Means Cool I've become more aware of the multiple alternatives there are to fast fashion. Of course, this is no news to anyone but sometimes it can be a bit overwhelming or hard to look into what these alternatives actually are. So, with this podcast, my goal is also to help curate some of these options for you.
With the holidays coming up, I'm sure everyone is getting bombarded with ads all over social media...Sales can be tempting but if there's anything you should take away from this story and the podcast itself, it should be that we need to support small businesses, buy sustainable products, and invest in slow fashion.
Here, I am excited to share a couple of the latest brands that I was lucky enough to feature on my podcast. Both of these offer some great gift options in their own way, from ethically made pieces to tote bags made from upcycled materials, these unique products are definitely worth checking out.
aNYbag Project
The aNYbag project is an initiative to clean New York City one plastic bag at a time. Their staple reusable tote is made up of different types of upcycled plastic bags that are turned into a durable and unique textile. Each aNYbag saves 95 plastic bags from NYC's landfills and waterways. Alex Dabagh, founder of the aNYbag Project, grew up in New York which made him extremely aware of the excess plastic that surrounds us, so he knew he had to do something about it. In this episode we talked about how this project started, the production process behind an aNYbag, and what recycling is really all about.
I was surprised to learn how recycling really works and how complex it can actually be. Alex shared some tips on how we can do our part when it comes to organizing our recyclables because there is a huge difference between thinking you're recycling and actually recycling. Listen to the episode above to learn all about this!
Keep up with the aNYbag project by following them @anybagproject. And if you'd like to shop for one, you can do so here:
all the babies
The second brand I'd like to recommend is all the babies, a European-inspired, direct to consumer baby clothing company with a mission to give back to babies in need. And yes, there are adult sets so technically (and luckily for us) this isn't just a baby clothing brand.
All the babies is quite special to me since it was started by a friend of mine from college, Jenny Drew. Jenny and her co-founder, who is also her mom, founded this brand with the mission of giving back to babies in need. Their model is based on the concept of "mom-to-mom," which essentially means that once babies grow out of their clothes, they send these gently used items back to them, and from there these are donated to a baby in need.
Jenny and her mom really made an effort to make the garments sustainable, getting involved in the production process from start to finish. In the episode, we discuss the materials that were chosen, why they were chosen, who makes the pieces, and the importance of supporting brands like all the babies, where small teams are giving it their all to make things happen. I couldn't be more proud of this project, and can't wait to see where it goes. Enjoy the episode below:
I mentioned that they also have adult sweats and might I just add that these are the coziest sweats I've ever worn—and I'm not just saying that because my friend started this brand! This set truly became my working from home uniform but also makes for a great everyday outfit:
If you'd like to gift a set or get one for yourself, you can shop all the babies here:
Better Gifting
There you have it! I hope both of these options help you think differently about this holiday season. And as a little reminder, chevere means cool :) If you liked the episodes subscribe so you can catch the next one!
shopping
lima | nyc 📍
Creator Relations @Vocal