Chantz Evariste — 24 year old CEO of the rising clothing line Luxurious Stylez
Chantz Evariste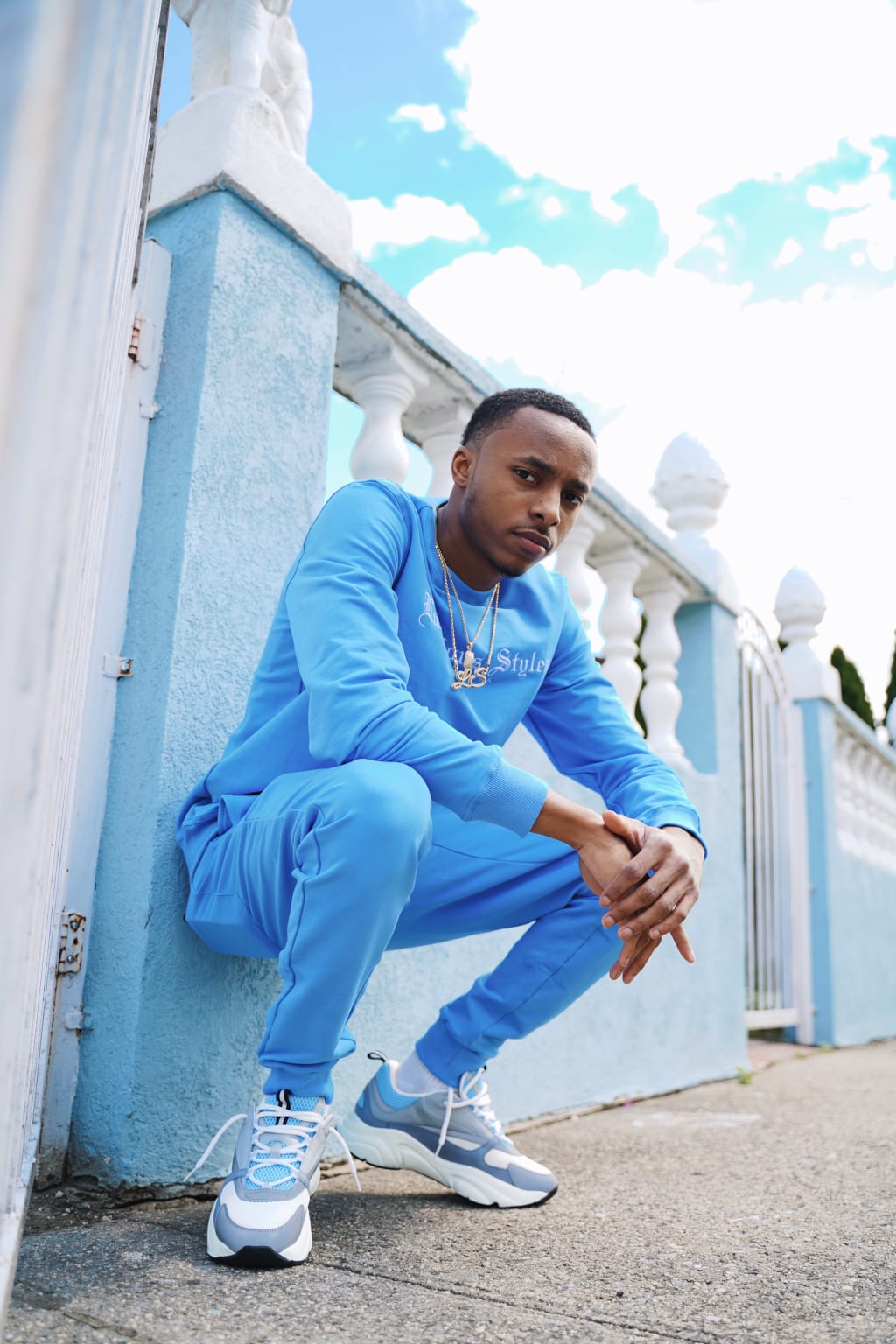 What's your name, artist name and where are you from? 
Chantz Evariste, Luxurious Stylez (LS), Queens, New York
What makes you different as a person and as an artist?
As a young man growing up in New York City, my story consists of many struggles & repeated triumphs. Unlike many other young entrepreneurs, my dedication to my burgeoning business granted me the privilege to resign my position at my 9–5 & discontinue all other side hustles. While I support my fellow young entrepreneurs, my brand and my being are built differently. As a 24 year old entrepreneur, I am blurring the lines where creativity meets trends. Many others are focused simply on reiterating trends, where my brand is rooted in using them as inspiration to create something more intricate.
What do you want to accomplish in life?
I hope to be a mentor to new upcoming clothing designers, and be a major influence in fashion for younger generations. My LS designs will spark the interests of leaders and trendsetters in schools and in neighborhoods. I want my brand to bring confidence and a sense of bold expression for those wearing it. I want Luxurious Stylez to be more than just what you wear, but be a bold and confident attitude and lifestyle anyone can live by. With Luxurious Stylez, I would love to rebuild and give back to my community by purchasing recreational centers for adolescents and young adults to have a safe space to chill and be themselves. The community centers would offer activities to the likes of golf, swimming and chess. Furthermore, provide advocacy and support in school and teach what they don't teach in schools like building your credit, how to invest, real estate market, how to own property and entrepreneurship. LS would provide more shelters to those in need and get the homeless off the streets and into mental health facilities that support and care for their wellbeing. Making Luxurious Stylez a movement as a brand would be a major accomplishment for me in this lifetime.
Where do you see yourself in 5 years?
In 2025, I see myself managing 3 Luxurious Stylez clothing stores in major cities such as: NYC, LA, and Miami. In 5 years my brand will be a household name endorsed by the likes of Diddy. LS will continue to promote body positive image and groundbreaking designs as we dominate streetwear within the fashion industry worldwide.
What do you bring to the music world?
Artists are able to express themselves not only with music but with their form of fashion. When you create a gender less style, you reach different avenues and give consumers more to talk about. I bring finesse, style, boldness and swag to the music world with my clothing line. Music artists such as "Ybn Almighty Jay, Chinese Kitty , Corey Fineese, Shawny Binladen & so much more have been spotted in Luxurious Stylez while making music. I can only hope that it expands and continue to add value and be a part of the conversation in music as well.
What legacy do you want to leave behind?
The Legacy that I would like to leave behind is for people to remember me for my last name and not my first. I carry a last name of pride and strength my father gave to me, and so it's personal to me. My father was into fashion at my age from track suits, to fitted caps, to jerseys and footwear. I definitely have a sense of style from him with his color coordination and that's something I want to put a stamp on and leave behind. I will have an impact on the world for generations and show others that anything is possible. Put your mind to it and execute! Excuses are for those who aren't doing enough. The great Tom Ford always said, "dressing well is a form of good manners" and that's something I live by. I believe there's always someone watching even when you think they're not, so make sure you look great. I want my legacy to live on in my families hearts, my brand, and in the inspiration of other artists who have had to rise from the ashes, like myself.