Breadseller Turned Model, Olajumoke Orisaguna Is Unrecognizable Today (Photos).
What happened to the viral sensation?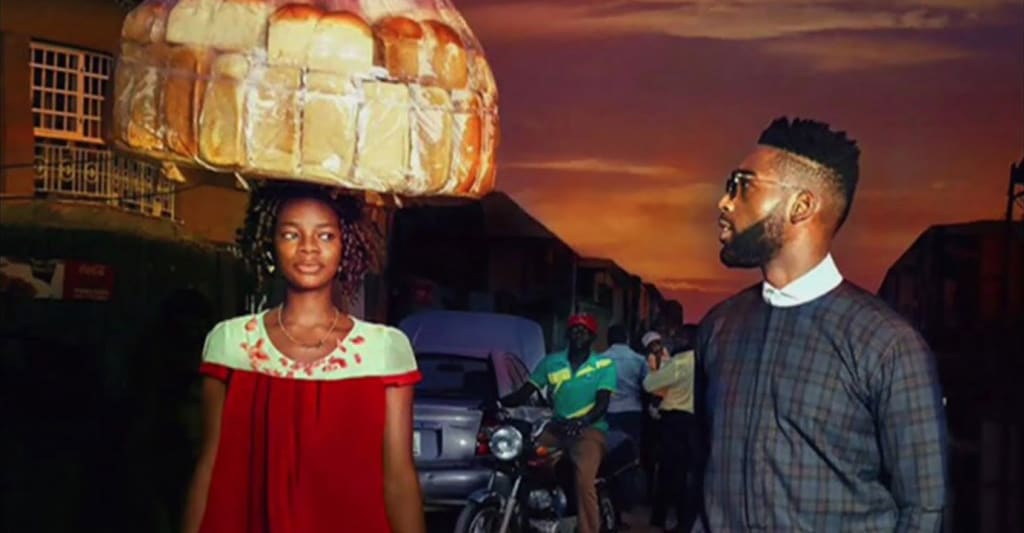 What happened to the viral sensation?
Do you know who I remembered today? Olajumoke Orisaguna.
If you don't know who that is or remember who that is, Olajumoke Orisaguna. is the popular breadseller who went viral after impromptuly and randomly appearing in a photoshoot TY Bello was having with British rapper Tinie Tempah.
As luck will have it, that picture became wildly popular and Olajumoke Orisaguna.became an overnight sensation around the nation.
But what ever happened to her since her viral reign and domination? What has she been up to? How does she even look these days?
If like me for some reason you too are asking these questions, then this article is for us.
Are you ready to jump in? Then let's go.
**Before reading on, please make sure to like and follow my Facebook page so you don't miss out on any new and interesting lists, articles, and stories that I post every single day. I have a really fun page. If you like my page, you will have fun too. So what's stopping you? Like my page and let's have fun together!
Before Photoshoot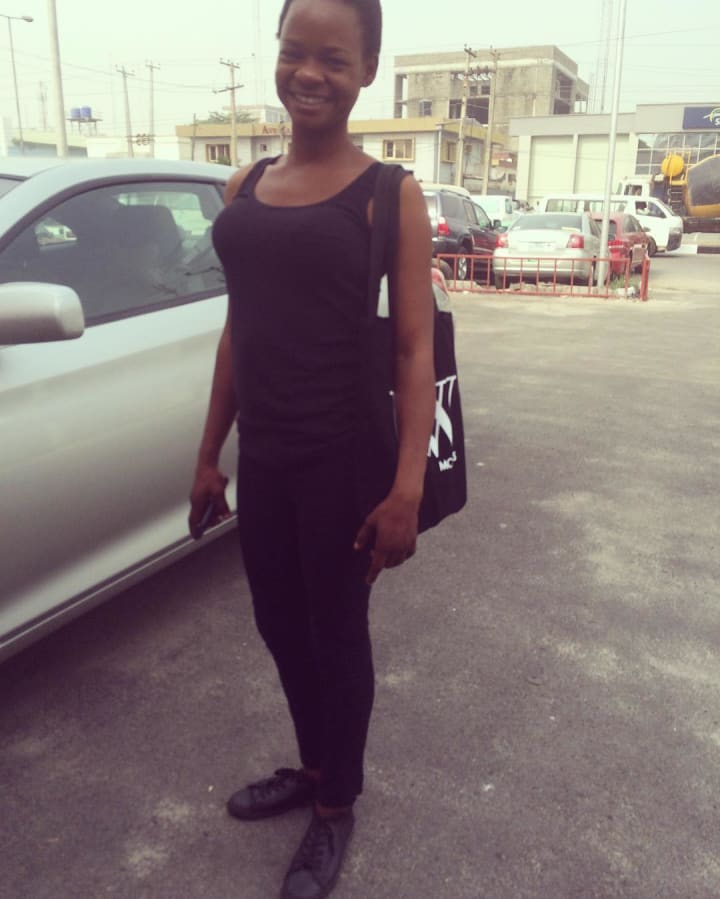 Olajumoke Orisaguna was born in 1989 and brought up in Ire, Osun State. In her early life, she trained as a hairdresser. That was where she met an artisan named Sunday Orisaguna. Later, her and Sunday would marry in 2010 and go on to be blessed with two children.
Her big break didn't come intentionally. Olajumoke traveled to Lagos with one of her children with the hopes of making more money for her and her family, so she took to hawking bread. Where was her husband during all this you ask? Well, her husband stayed behind in Osun State with her other child. There, he installed sliding doors for a living.
Photoshoot.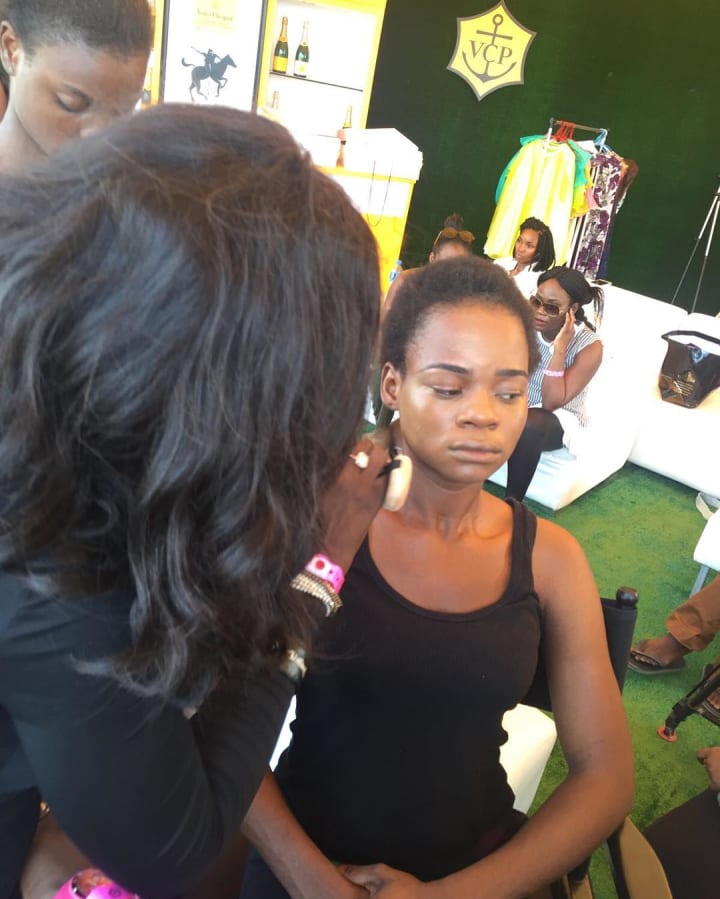 While Olajumoke was working in Lagos, something extraordinary happened to her. Something that would go on to change her life. In the middle of a photoshoot Nigerian photographer TY Bello was having with British rapper Tinie Tempah, Olajumoke walked into the frame and was captured by TY's camera.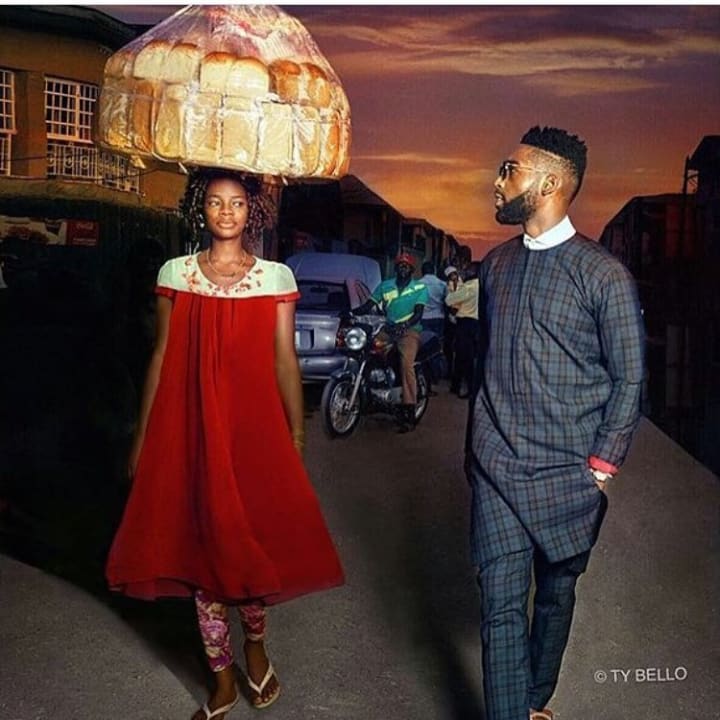 While later reviewing and editing the images she had taken, TY noticed Olajumoke's beauty and what she brought to the camera and decided to herself that Olajumoke could really go far as a model.
So, she took to popular social media app Instagram to post the picture of Olajumoke in the hopes that one of her followers would fish her out and bring her in contact with TY.
After her post on Instagram, Olajumoke was located and TY Bello offered to launch her career. After that, she arranged for Olajumoke's portrait to appear on the cover of Style magazine and planned to create a documentary about her.
After Photoshoot.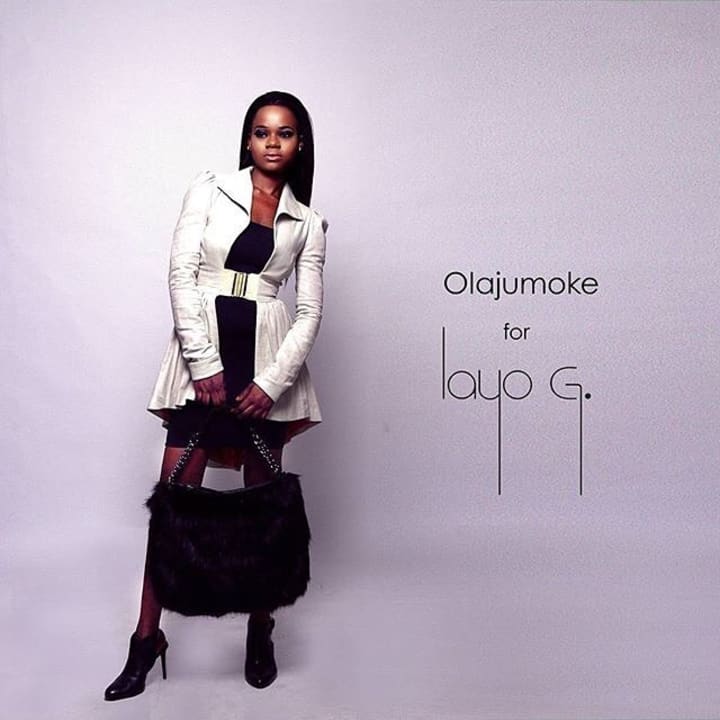 Following her photoshoot with TY Bello, Olajumoke was offered a modelling contract with Few Model Management, internships and work, despite not being very fluent in English Language. Following the success of Olajumoke and her meteoric rise to fame, her husband and other child left Osun State and moved to Lagos where they now reside with Jumoke. Her story as you can imagine went viral and caused a lot of hope for the social media star.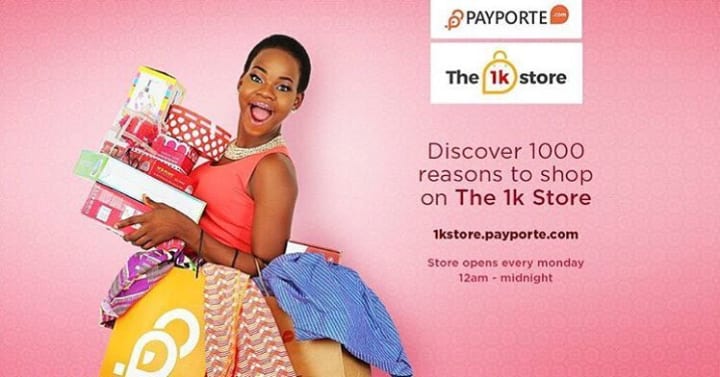 So What Has She Been Up To Since?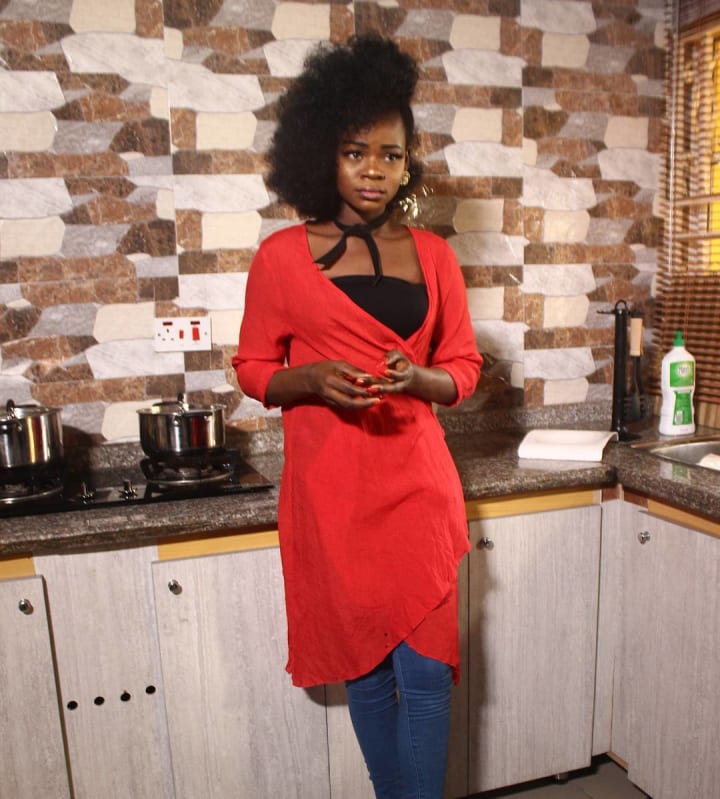 This is the question that got me making this article. What happened to Olajumoke Orisaguna?
Well, immediately after the whole photoshoot and going viral, Olajumoke was featured in a couple of magazine covers, was hosted by NETng for an event celebrating her, and in a couple of other photoshoots.
HOWEVER, the last major thing she did that was featured in the news was 3 years ago and that was an episode from her vlog at the time called Olajumoke Sauce.
Since then, the model has been M.I.A - missing in action.
So what has she been doing for the last 3 years?
Well, that's the thing - nobody knows. The model slowly but surely just stopped posting on social media.
The last things that happened before she exit social media were: news reports came out that she and her husband had divorced because he started feeling reportedly like a "house husband"
Following that, the last tweets Olajumoke posted before officially leaving Twitter read:
This was posted April 23rd, 2019. 3 years earlier was around the time the model got internet famous.
She went on to say:
And that is all. All three of the tweets were posted on the same day and then she never said anything since.
So of course the question becomes what does all this mean?
Why would a woman who seemingly had the whole world ahead of her suddenly disappear? A woman with over 300k followers that other people are begging and praying to have just suddenly stops posting for over a year, why?
Well, these are the questions I'll bring you answers to if ever Olajumoke comes out from hiding and actually grants an interview like Cynthia Morgan did.
Until then all we can do is circulate.
One thing is sure though, the girl that was hawking bread and the girl we see now are completely different people.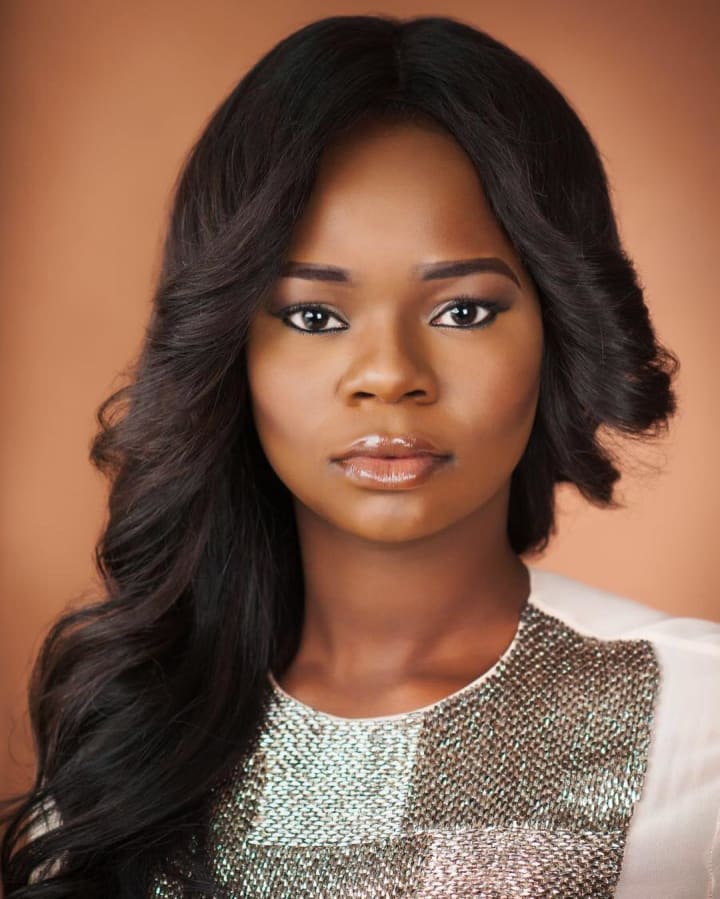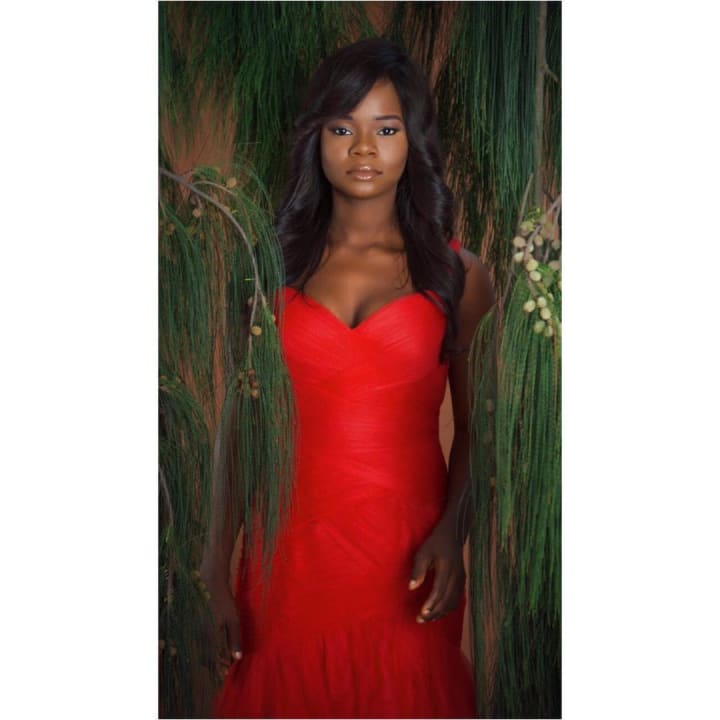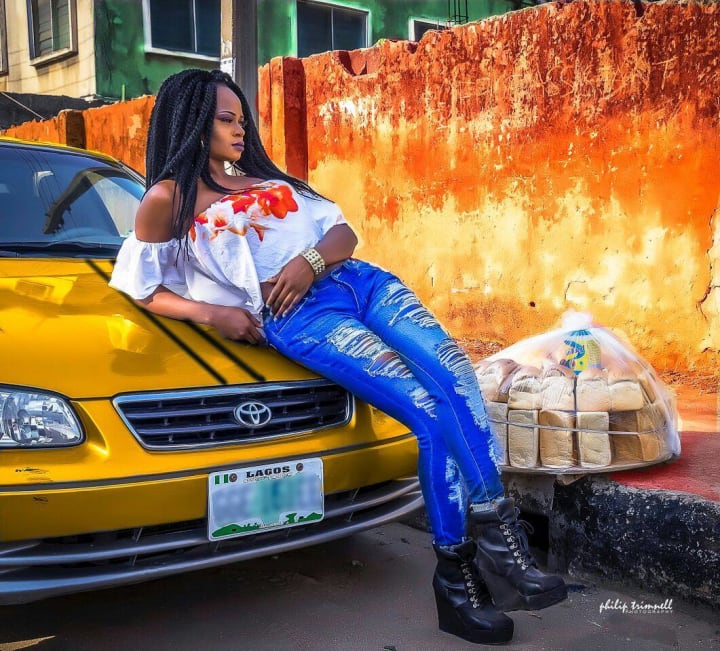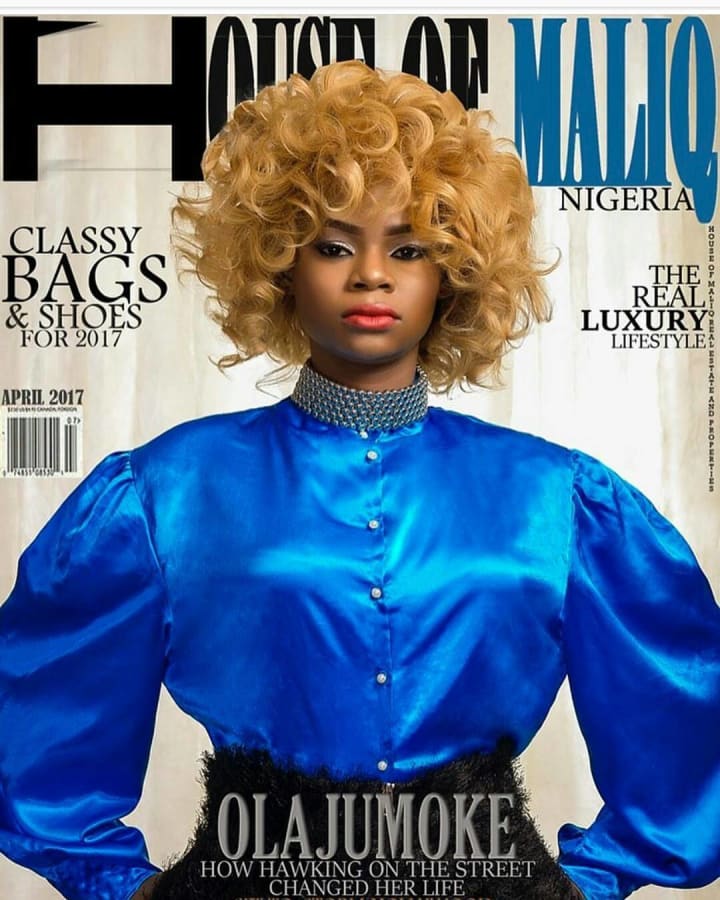 That's All.
Don't forget to like my page:
I'm sure you've had fun reading. To make sure you keep having fun and don't miss out on any fun in the future, be sure to like and follow my Facebook page above. It's a really fun page and you're really going to love it. So what's stopping you? Like it!
To catch up other content you might have missed, click here.
Until next time, have a wonderful rest of your day!