Body by LaRen
By Erie LaRen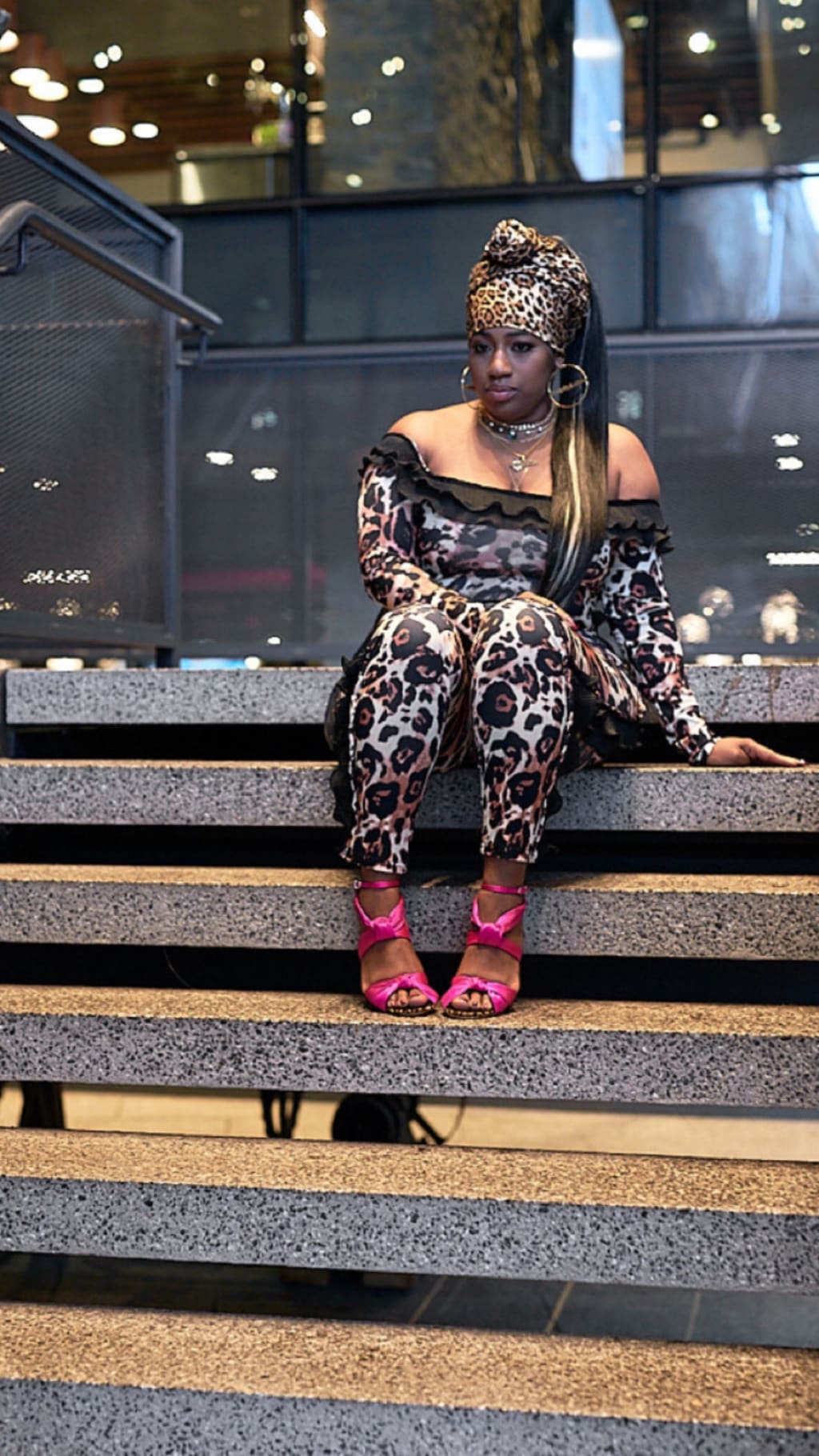 Body by LaRen (Photo Credit: Shawn Bennet Sbimagin)
Body by LaRen
Written By Erie LaRen
Body by LaRen is an independent, unique new brand that offers what most established brands only promise: encouraging, powerful clothing for curvy women.
The Founder
The Founder of the business is Erie LaRen, who puts her heart and soul into her fashion-forward luxury brand. She started her journey in designing clothing and tailoring when she was only thirteen. She has grown her experience and talent ever since. In 2018 she fulfilled her life-long dream and founded her fashion label and styling company, Body by LaRen. You can feel her courage and the emotions she puts into every single item on her clothing line.
Every design and clothing are by Erie LaRen herself. It is a statement piece designed with so much more heart than any mayor brand ever could.
The Business
Tailored for the curvy women that are not necessary plus size, Body by LaRen offers individually designed bodywear. If you want to channel your wild and passionate side in an outfit that shows what you got and hugs you in all the right places, check out their website and the new collections that are published continuously. If you are petite or plus size, Body by LaRen has lots of luxurious designs for all the fancy ladies who love to show off what they got.
From the first fashion show in 2019 to the feature on The Wendy Williams Show, Body by LaRen has seen growth and become more visible. However, we definitely haven't seen it all yet, as new collections are on their way. After the latest collections, "Spot On" and "The Bella Bling," stay tuned to what will come next! You can follow Body by LaRen on Instagram or Facebook @bodybylaren or sign up to the newsletter on their website BodybyLaRen.com.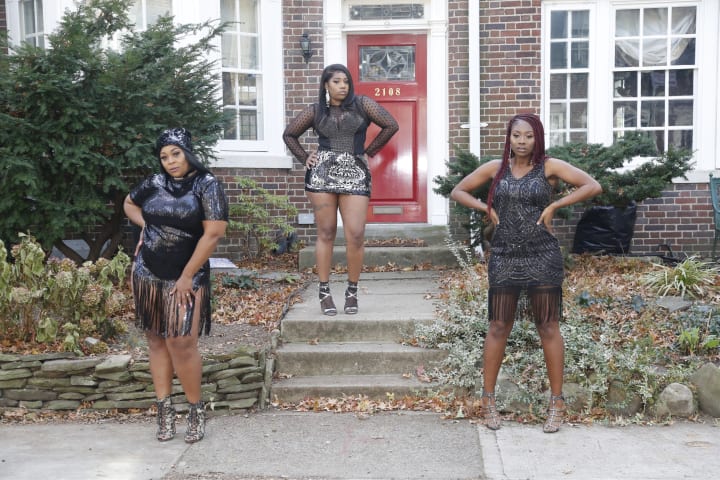 Body by LaRen on Love and Hip Hop
Since the brand started in 2018, celebrities and influencers discovered them quickly. On their website, you will find the "As seen on" section and there, pictures of everyone seen in Body by LaRen. You can notice that they are popular among the stars of Love and Hip Hop.
The younger sister of Cardi B, Hennessy Carolina, star of Love and Hip Hop from Season 7 and 8, wearing a neon green dress from the LaRen Fall 2019 collection to New York Fashion Week. She shared the picture with her more than six million followers on Instagram.
Jhonni Blaze, an R&B singer, songwriter, and an urban model, also chose the color neon green for her Body by LaRen dress. Just as Hennessy Carolina, she starred on Love and Hip Hop and looked absolutely amazing in it.
The third Body by LaRen fan on the show is Shay Johnson, who stunned her one million followers on Instagram with a beautiful picture of her in their turban.
Body by LaRen on the Wendy Williams Show
The biggest shout out yet came from the Wendy Williams Show. Just one day before Body by LaRen presented the apparel, rapper Trina wore a piece from the new collection. The BBL Print Turban Head Turner that she picked made her look amazing.
Apart from being worn by the stars of Love and Hip Hop, the Wendy Williams Show is their newest supporter since they were featured on-air.
Other examples of the Body by LaRen clothing being worn by celebrities include Yolanda Adams and Quad Launceford. Now, you can also admire the Body by LaRen collection on a billboard in New York on Times Square.
Service by LaRen
The perfect example of curvy women supporting Body by LaRen outfits is GlamazonTay. On her YouTube channel, she showed off what neon fringe on beautiful lingerie could look like on you. If you want to get something that is powerful, stunning essence for your closet, the designer herself will help you achieve your dream look.
On the website, Body by LaRen offers contact information on all services provided. They provide help and consultation from cleaning out your closet to shopping assistance when you try to fill it with more fashionable items; you can count on Body by LaRen. All customers worldwide can view the collections and clothing on their Mobile Fashion Styling. Styling for children is also available since the services include everyone; men, women, and children.
Finally, for the best part: Body by LaRen designs individually for you. From shapewear to gowns, bikinis, or tops, they can provide you with everything you ever wanted in just the right fit. You can have a unique piece just for you, tailored by the designer Erie LaRen. She will consult with you in person, so contact her via the website or social media channels to schedule your appointment.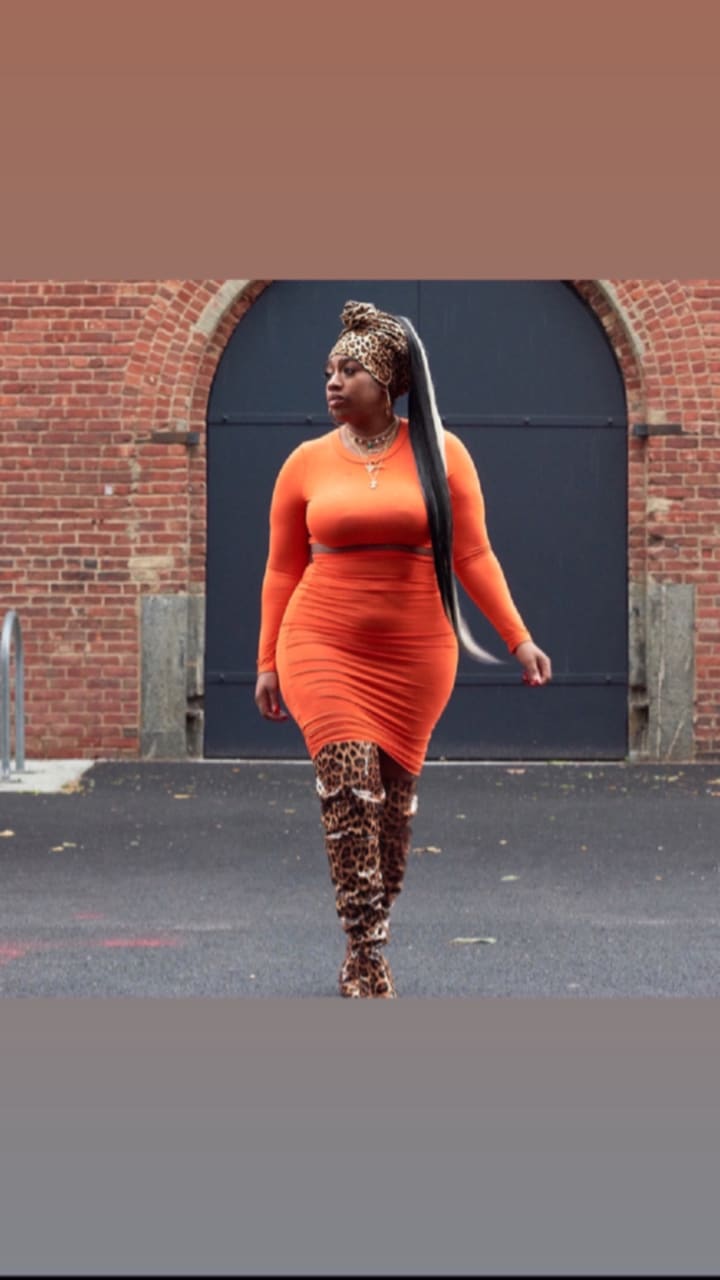 Giving back to the community
Being a business with humble beginnings, Body by LaRen gives back to the community, which is their way to provide a service that helps others grow. Helping others and sharing is very important to the founder, Erie LaRen. Having a son herself, who was non-verbal until he was three years old, supporting others in need is one of her major priorities. With toy donations and food drives, she makes sure to stay active in the community and help where help is needed.
Also, in the professional sector, LaRen is sharing knowledge. Her book, "Frantic and Frustrated Workbook - The most common mistakes made when selling physical products," is promoted on her Instagram @pushstartthefirm. Here, she shares her experience and enables others to learn from her mistakes and success stories. On pushstartthefirm.com, you can find her e-books and get 15% off your order when you are a first-time customer. You can also find written advice and vendor directories and coaching services to help you understand your own business better.
If you are also a fellow minority business owner, please don't hesitate to contact her if you are struggling with starting your firm. Erie LaRen has been to China to find the right manufacturer for her own business. She will help you find your way around in the professional world and teach you the necessary steps.