Best deals on designer glasses from Specscart
Get the best deals on designer glasses from Specscart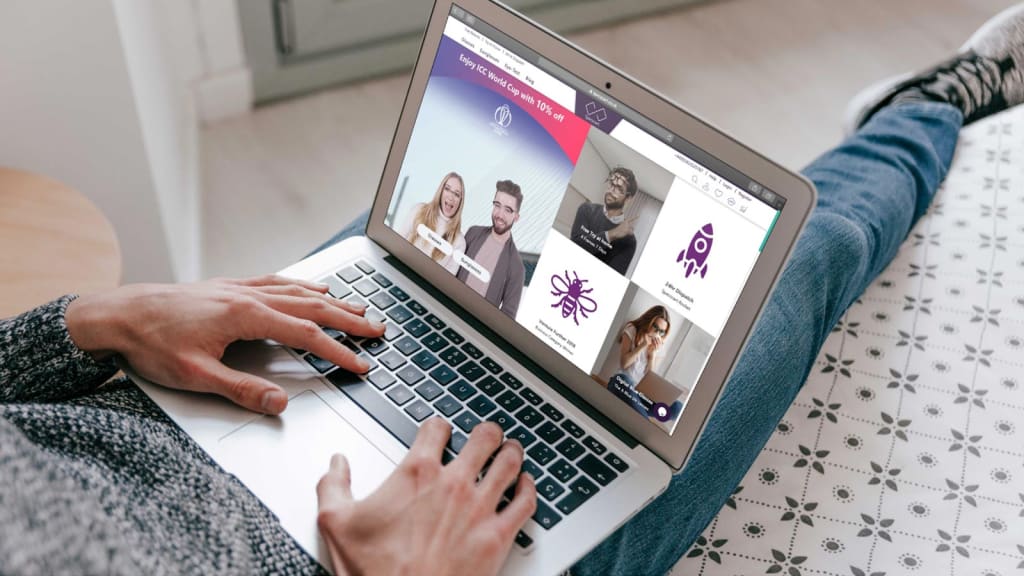 Valentine is just around the corner and it's time to treat someone special with a thoughtful gift. If you are a procrastinator who likes to hold everything for the last minute, we have got your back.
Sure chocolate and flowers make for the most romantic gifts ever, why not give something that is as unique as your bond? We are talking about designer glasses!
Glasses are an intimate fashion piece that not only helps you see better but also look better. Even if your better half is blessed with a 20/20 vision, there is a range of protective eyewear in stylish frames that will sit well with their fashion taste.
Surprise bae with a super cool pair of glasses that is also affordable. At Specscart, there is no frame style that you can't find. From ladies' favorite cat-eye glasses to more professional looking rectangular glasses, we have it all on our website.
Find our latest deals on glasses below:-
10% off on 1 pair & 15% off on 2
If you buy 1 pair of designer glasses, you will get a discount of 10% on the cost. But for those who think that 1 is not enough, you can get 2 pairs of designer glasses at a 15% discount from us here at Specscart.
You can give one frame to your partner and keep one for yourself. Or you can buy two different glasses types, for instance, eyeglasses and sunglasses. Either way, you will be saving some money.
Flat 70% off on a selected range
Apart from this valentine day's sale, you can buy from a selected range of our glasses at 70% less cost. This offer is up all year round so you get the most affordable eyewear whenever you want.
Services at Specscart
Besides these knockout deals on valentine, you will also benefit from our top-notch deals when you buy from us. Here is what we offer.
1. 24 hours dispatch
With Specscart Rocket, you can get your glasses within 24 hours of placing your order. So if you are doing valentine shopping at the last minute, you can order designer glasses from Specscart and we will deliver them in no time with Specscart Rocket.
2. Free home trials
In case you are confused about which frame to buy, we will let you order 4 frames at your home. You can try these frames for free, check them in person for a week, and then return them. Place your order for the fame that you liked the most and we will deliver it the very next day.
3. Free returns
We care about our customer's comfort and accept free returns. In case you bought round glasses that didn't accentuate your partner's face shape or they simply didn't like the frame style, you can either replace it or return it to us without paying any extra cost.
4. Free protective coatings
We want you to get the best and most durable glasses that you can use for years. This is why our lenses have anti-glare, anti-UV, anti-scratch, and impact-resistant coatings so your eyes are safe from all the bad lights while you are busy flaunting your designer glasses. And you get all these coatings for free.
5. Variety of frames
There is not a frame style that we don't have here at Specscart. From contemporary styles including geometric and transparent to classic rectangular glasses, you can find everything on our website. With our virtual try-on service, you can see how a particular frame is going to look on you.
We also have a range of vintage cat-eye glasses mixed with modern flair for those who always seek to add vintage inspiration to their eyewear wardrobe.
6. A frame for every game
There is not a moment in life that can't be made more special with glasses. This is why we have designer glasses at Specscart that suit every occasion.
Buying glasses for different occasions in your life doesn't have to empty your pocket. With our budget-friendly stylish frames, you can come stylish to all the important events in your life. We constantly look for ways to pull our prices down as we have the best interest of our customers in our mind.
Have a great valentine
With huge price drops on our designer glasses, your valentine will sure be great and stylish. Go on and shop for your favorite glasses before it runs out of stock.