Amy M. Philbert
President, CEO, and Founder of AS Plus Modeling, LLC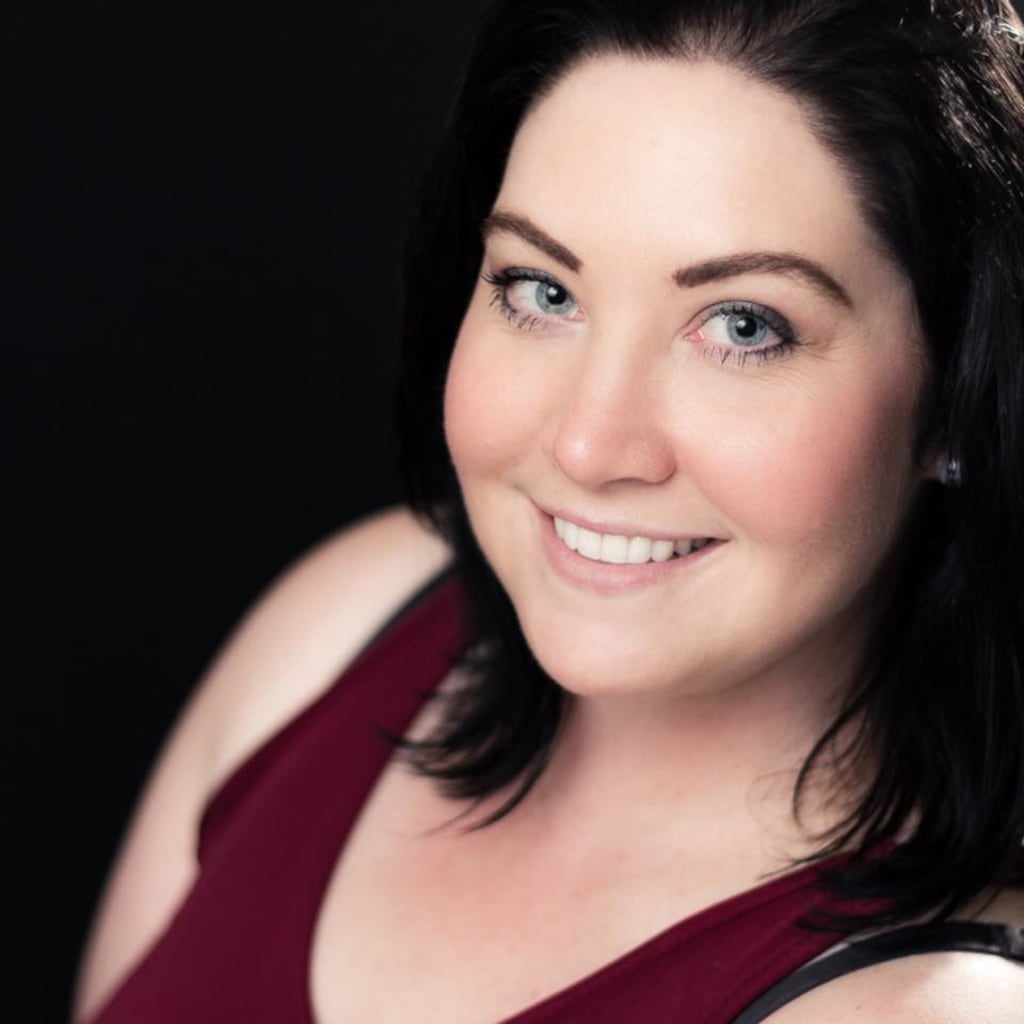 Amy M. Philbert (President, CEO, and Founder of AS Plus Modeling, LLC)
AS Plus Modeling, LLC is located in the DMV area (D.C./Maryland/Virginia) and is dedicated to helping talent of all shapes and sizes find work in the industry of modeling and film. As a plus-size model, actress, and screenplay writer herself, the President, CEO, and Founder, Amy Philbert (Serna), has experienced the struggle of obtaining work in a field that doesn't typically cater to plus-size talent. She has created AS Plus Modeling, LLC to push the industry from coast-to-coast to show that talent has no limits! From New York to Los Angeles, AS Plus Modeling, LLC is working to open the industry to more!
I had the honor to interview Amy Philbert. Vocal readers, please enjoy our interview!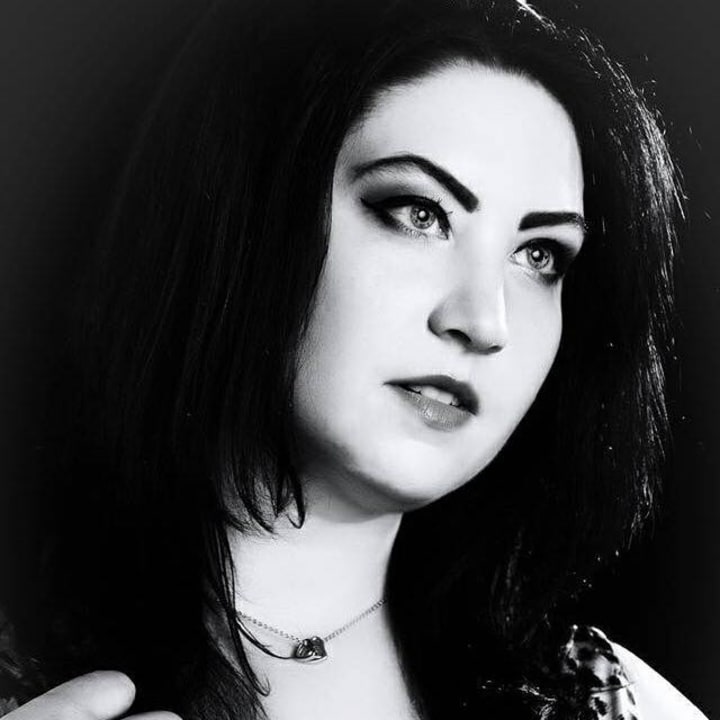 Tammy Reese:
What inspired you to get into the entertainment industry?
Amy M. Philbert:
I discovered creative writing when I was 9 years old and absolutely fell in love with the idea of creating something amazing and original with words. As I got older, I started writing poetry, becoming published in school and in a poetry book. I then began writing books and then discovered my love for screenplay writing after testing the waters of becoming an actress and plus-size model. This is when I really dipped into the film industry headfirst and later discovered that I am related to the late, great Fay Wray, who is best known for her leading lady part in the 1933 original King Kong film.
Tammy Reese:
What are some memorable moments in your career so far?
Amy M. Philbert:
Memorable moments in my career so far would be when I auditioned for a Discount Tire commercial in Arizona and made it through to the last round. Shortly after that, I moved to Virginia and opened my own business and was named Casting Director of a huge film that is taking place on the east coast.
Tammy Reese:
How has the pandemic changed your day-to-day life?
Amy M. Philbert:
In regards to writing, the pandemic has actually given me more time to focus and write more. I've been blessed to have the time to be able to write a huge script, that if accepted, already has a $150 million dollar budget waiting. I also finished a script that is a drama, based around the struggles of slavery. Beyond that, I am working on closing a deal to be involved as Casting Director and possible writer/script editor for a series that will be pitched to Netflix exclusively.
The negative impact the pandemic has had is that it put a big damper in the filming of my original psychological thriller/horror film entitled "CONNIE", and it has definitely slowed the production down for my talents and photographers that are with my company. I feel like things are starting to pick up though, and are looking very promising for everyone.
Tammy Reese:
What do you love most about the work that you do?
Amy M. Philbert:
There are really two things I love most about the work I do. One is that I have dedicated my company to building up and focusing on plus-size models, although we do accept everyone. I think it's important to help plus-size people have that confidence, and I aim to change the industry standards. Real-life is not packed into a size 2, and I believe that everyone should have a shot at accomplishing their dreams. Secondly, I love creating original ideas that are relatable and that have a purpose. It is important to me to leave a mark and a message into every script that I write, in hopes that it will open the eyes of those who see it and that they may be changed in a positive way.
Tammy Reese:
What have been some obstacles that you have faced that resulted in triumph?
Amy M. Philbert:
I was signed on to an agency when I was in Arizona, and the agent there literally looked me in my face and said, "You will never do runway. You will never be anything high fashion and your hair- you need to get rid of the black. You'll never be cast for anything other than a "mommy role" and moms don't have black hair." After his words, I decided that I would stay exactly who I was and still am, and I ended up completing three runway shows, one which literally had "High Fashion" in the titled, and another where I walked in four shows, all in one day and wore the prized dress out of all the 50 female models there. The best part was, I was the biggest girl in the entire show and the last one to enter the stage each time. I also played the part of an old high school/part girl on a local web series and have been cast as the role of a doctor in a feature film coming up. I literally overcame and accomplished everything that I was told I never would.
Tammy Reese:
Please tell us about High Profile Entertainments and Productions Inc.
Amy M. Philbert:
High Profile Entertainments & Productions, Inc. is an artist development company that aids in music production, management, stage presence, choreography, and more. I am proud to be the Chief Executive Assistant to this company as my husband is the sole owner of this music empire. We are working with artists nationwide and we are able to cover every genre there is to appeal to multiple fans and projects.
Tammy Reese:
What other businesses do you have or are involved with?
Amy M. Philbert:
I am the President and CEO of AS Plus Modeling, LLC, which I opened after moving to Virginia in July of 2019. This is where my passion comes for helping every one of every body type and ethnicity feel like they have someone who believes in them. And the thing is, I really do believe in everyone who signs on with AS Plus Modeling, LLC. Owning this company also gives me the opportunity to create more opportunities for my clients because we partner with High Profile Entertainments & Productions, Inc. This opens the door to helping multi-talented people, who may be a good fit to come on to High Profile, to do that, and, when we hold benefit shows, concerts, etc., we are able to allow the local talents through AS Plus Modeling, LLC to work as spokesmodels at these events to promote our companies and to mingle with other people who love the entertainment industry.
Lastly, I am so blessed to be partnered with Big Diez Productions, LLC, which is a film production company. The three companies are very intertwined and we all support each other and really bring more work and opportunities for each other because we are this powerhouse threesome that can provide every single service needed in film, modeling, and music.
Tammy Reese:
What are you currently working on?
Amy M. Philbert:
Currently, I am working on continued casting for the major film happening through Big Diez Productions, LLC. I also finished filming the first half of CONNIE, and we will be finishing the second half in early December. We are on the verge of also closing a deal with the project I mentioned earlier that will be pitched exclusively to Netflix as well as finishing the script for the major motion picture that I'm hoping will be loved enough to get picked up.
Tammy Reese:
What do you want your legacy to be?
Amy M. Philbert:
I want my legacy to be that I was able to give hope to those who didn't even feel like they had any and to those people who were turned down by every other agency because they weren't a size 2. I want to be able to push to the top of the entertainment industry and maintain a wholesome, faith-based company, and values. I want AS Plus Modeling, LLC to become a multi-million dollar company that I can leave to my daughter. I want my kids to look up to me and say, "my mom did it!". I want to go down in history as being just as great as my aunt. And lastly, I want people to continue to be encouraged by my efforts.
Tammy Reese:
What is some advice you would have for anyone who wants to enter into the entertainment industry?
Amy M. Philbert:
I think the biggest piece of advice I can give anyone wanting to enter the entertainment industry would be to invest in yourself. I see it way too often that people don't invest enough in themselves and that is why they get left behind. Don't expect anything to be handed to you and always stay humble.
AS Plus Modeling, LLC
About the Creator
Filmmaker/Actress/Writer/Journalist/Publicist
Award Winning Multimedia Creator
IG @TammyReeseMedia
Reader insights
Be the first to share your insights about this piece.
Add your insights