90's Fashion Trends Hitting the Midwest (Top 8)
They're baaaack...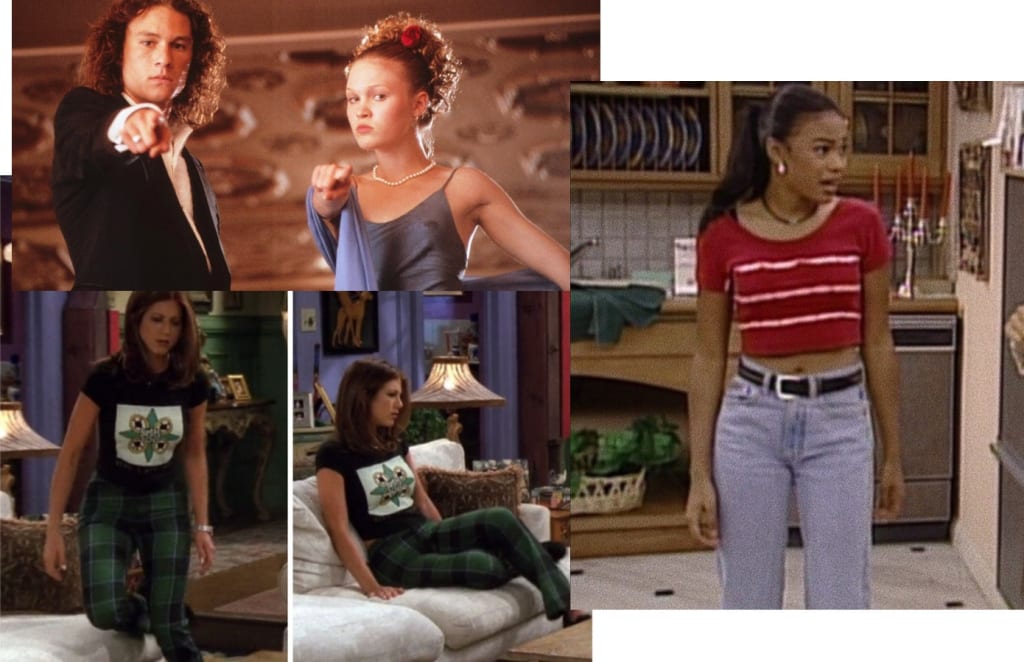 I live in Columbus, Ohio, which is actually ranked the #3 fashion city in the U.S... Surprising, right? Turns out we are a great location for textile businesses. Because of our centrality, Cbus can ship quickly to a lot of big cities! Many major headquarters reside here and I'm not ashamed to name-drop a few such as: Abercrombie and Fitch, Victoria's Secret, and Express. I like to think that for this reason I'm pretty fashionable, and fashion dictates that the 90's are BACK!
In no particular order, here are the top 8 (re)trends for women in the Midwest...
#1 Plaid Pants.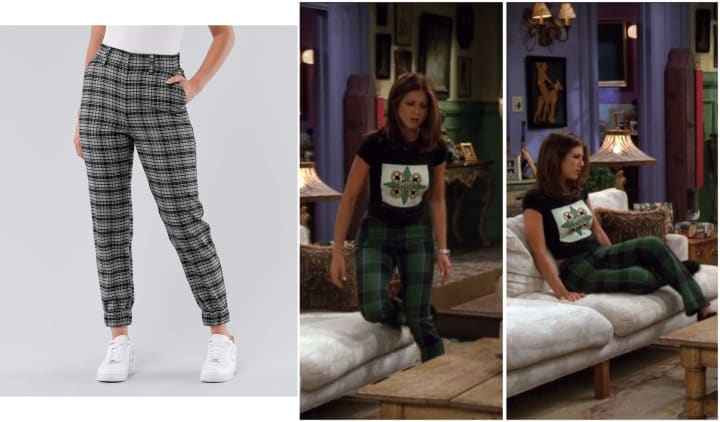 You know, like the ones Jennifer Aniston rocks in Friends. If Aniston wears it on Friends, it's probably cool today. Basically, plaid is rad. Plaid pants come in all sorts of colors and styles so find the color and style that best suits your body type and personality! I tend to avoid the baggy ones myself. Dress them up with a blazer and nice shoes or dress them down with a graphic tee and white sneaks!
And speaking of white sneaks...
#2 White Tennis Shoes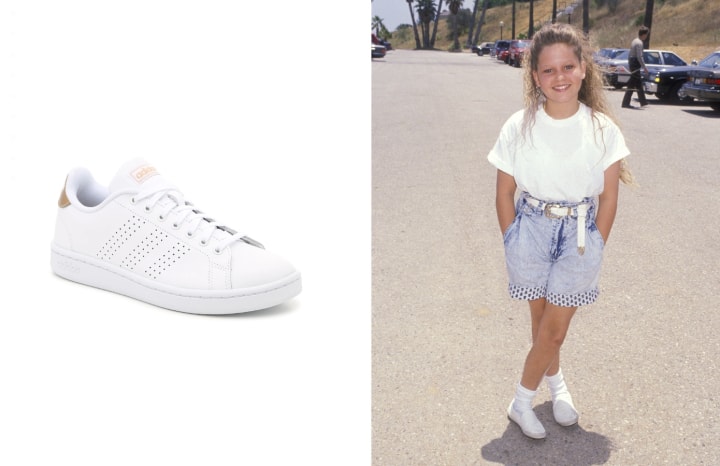 Fashion has never been so comfortable! (Well except for maybe in the 90s) Nike Airs, Adidas Superstars, and Vans are all popular right now and very versatile. I prefer Adidas myself because I have naturally wider feet and I can't pass up their comfy soles. I've also found Adidas for cheap ($12-40) at local TJ Maxxes. You can literally wear them with anything: black jeans, blue jeans, a midi or mini skirt, even a dress! Although they do kind of take me back to my middle school cheer days.
#3 Over-sized T-Shirts
Again, fashion has got your back in comfort! You might not even have to go to the store for one of these, just snag a shirt from your dad's closet. There are so many ways to wear them! These t-shirts pair well with leggings in the winter and bike shorts in the summer (not actual bike shorts, that's just what the fashion industry is calling them). Dress up an over-sized tee by wearing plaid jeans and combat boots and accessorize with some gold necklaces!
#4 "Mom" Jeans.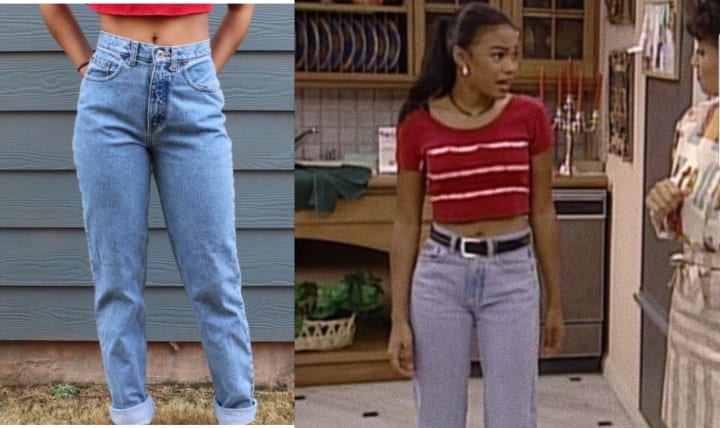 Honestly, moms have been getting a bad rap. It's high time they got to be cool. These high-waisted jeans may not be the most flattering on the hips (my husband isn't crazy about them), but that doesn't mean they're not uber-fashionable right now. A lot of people are pairing them with bodysuits. You can get away with wearing the same pair over and over again by simply changing up your shirt, shoes, and accessories. Finding jeans that aren't high-rise is the real challenge right now, but if high-rise is wrong, then I don't want to be right. And who doesn't like a little "baggy" after the holidays to hide those Holiday feasting pounds?
#5 Chunky Shoes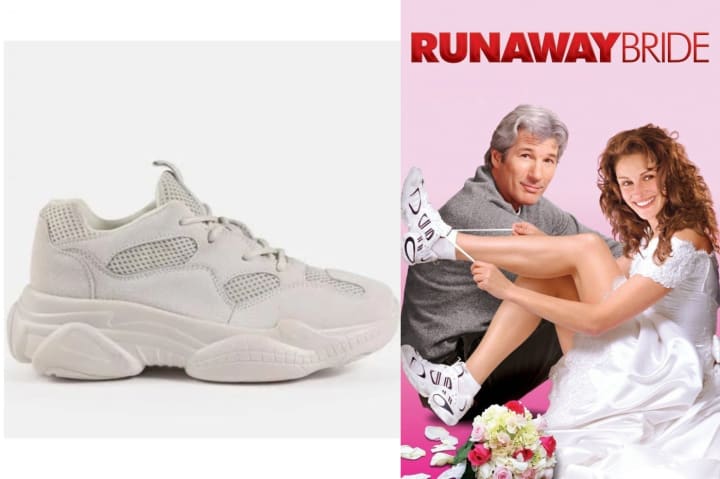 Not unlike the ones Julia Roberts is rocking in the cover of "Runaway Bride." For a neutral look, try white or off-white. For a bolder statement, buy some loud and colorful kicks! Fila and Adidas have a ton out right now. Most people wear them with jogger-like sweatpants that cinch at the ankle. They fall under the athleisure category.
#6 Satin.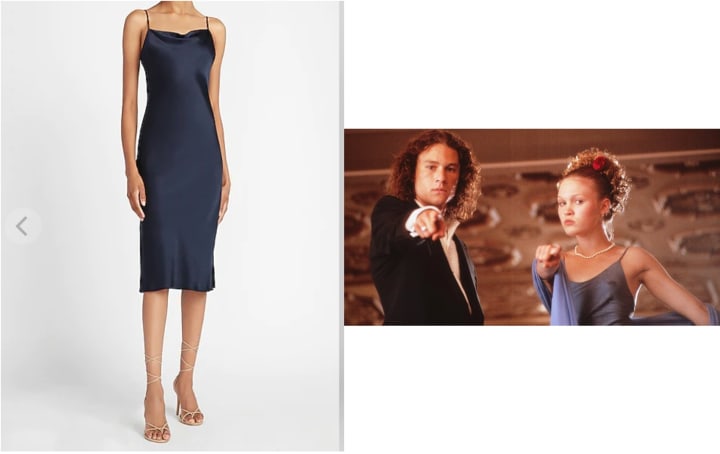 Dresses, skirts, tank tops, you name it! Satin is back in. (Enjoy that rhyme?) Especially satin tank tops with a lace detail. While soft and elegant, satin is not a very forgiving material. I find that I'm not brave enough to wear it, but I applaud those who can!
#7 Blazers
Blazers instantly dress up a pair of jeans and make you look like a total boss lady. I guarantee people will take you seriously in a blazer. Plaid blazers and blazer coats are especially in right now.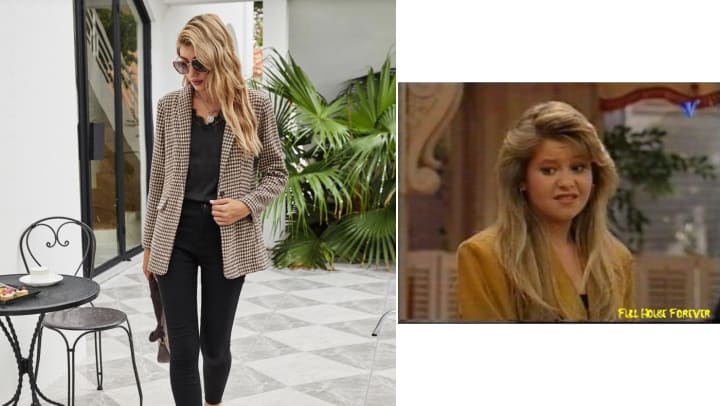 #8 Denim Jackets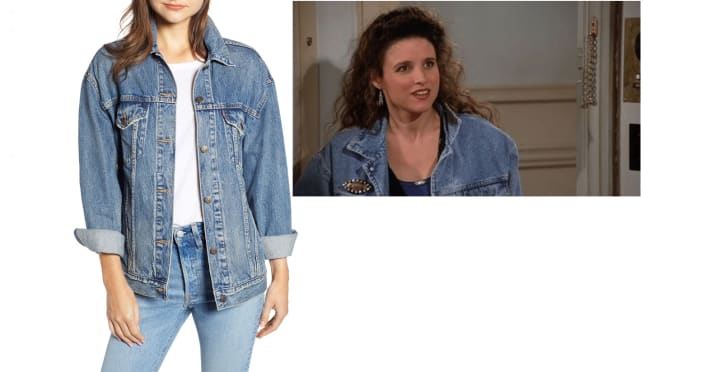 Some people like to wear them over-sized, others like them to hit at the waist. Some like black denim others like blue. Some paint artwork on the back of theirs, some don't. The options are endless! Some have fleece on the collar, other's are plain. Again, find what works for your shape and personality!
If this article doesn't make you want to watch all the 90's shows and movies, I don't know what does! I was born in '97 so I don't really remember the 90's, but I am loving paying tribute to them with today's fashion. Which of these trends have you gotten on board with? Which ones do you think you'll skip?